Canny: A Feedback Management Tool for a Social Media Era
While all companies value the importance of collecting customer suggestions and ideas to inform their product decisions better, it can be quite challenging to maintain an effective feedback management strategy. Launched a year ago by two former Facebook employees, Canny offers businesses a simple and effective way to track valuable feedback.
By giving insights into the customer experience and pointing out aspects of products that need improvement, customer feedback helps companies provide a better service and stay ahead of the competition. 
As your business expands, collecting and managing feedback from your customers can become overwhelming.
Many companies use feedback forms to collect customers' suggestions, complaints or requests. Processing all of these request and promptly responding requires countless hours of manual work and high expenses.
As requests pile up, it becomes tough to keep track of how many people ask for specific features, and valuable information gets lost.
Since responding to every single piece of feedback is nearly impossible, companies often send automated replies. Such impersonal messages can demoralize customers and make them feel like their opinion does not matter, quickly resulting in the customer turning to a competitor that listens more intently.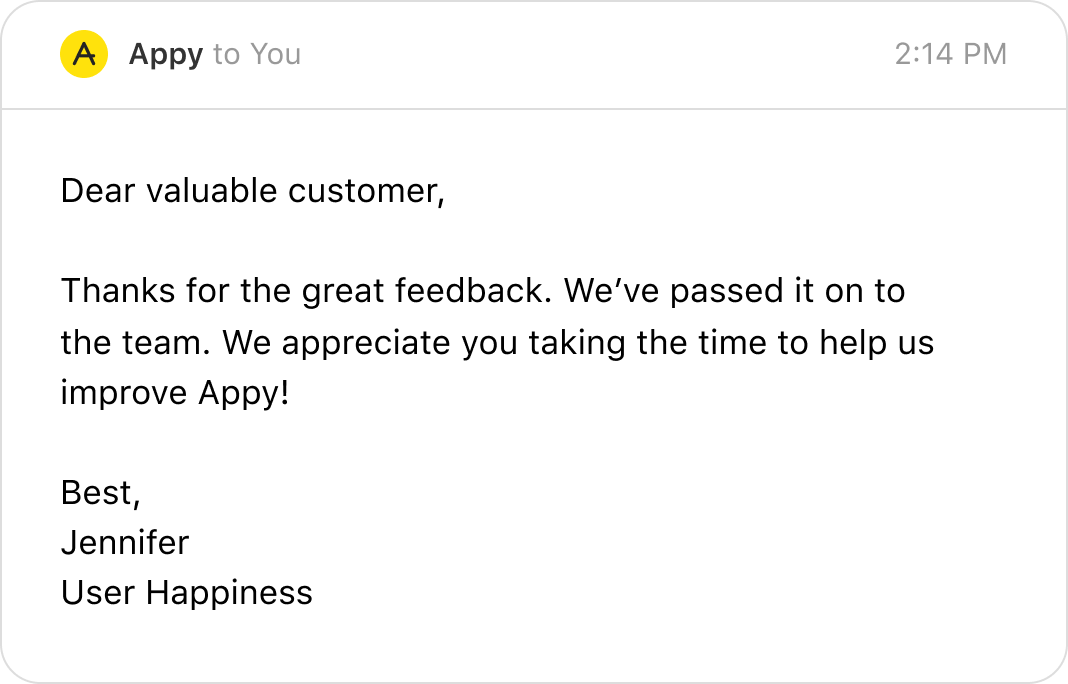 Image Credit: Canny
Canny, a customer feedback management solution, solves these issues by allowing customers to post ideas and vote on specific topics such as feature requests. You can create a conversation board by asking your users a simple question like "Which features should we add to this tool?" and find out what they want most by looking at their responses.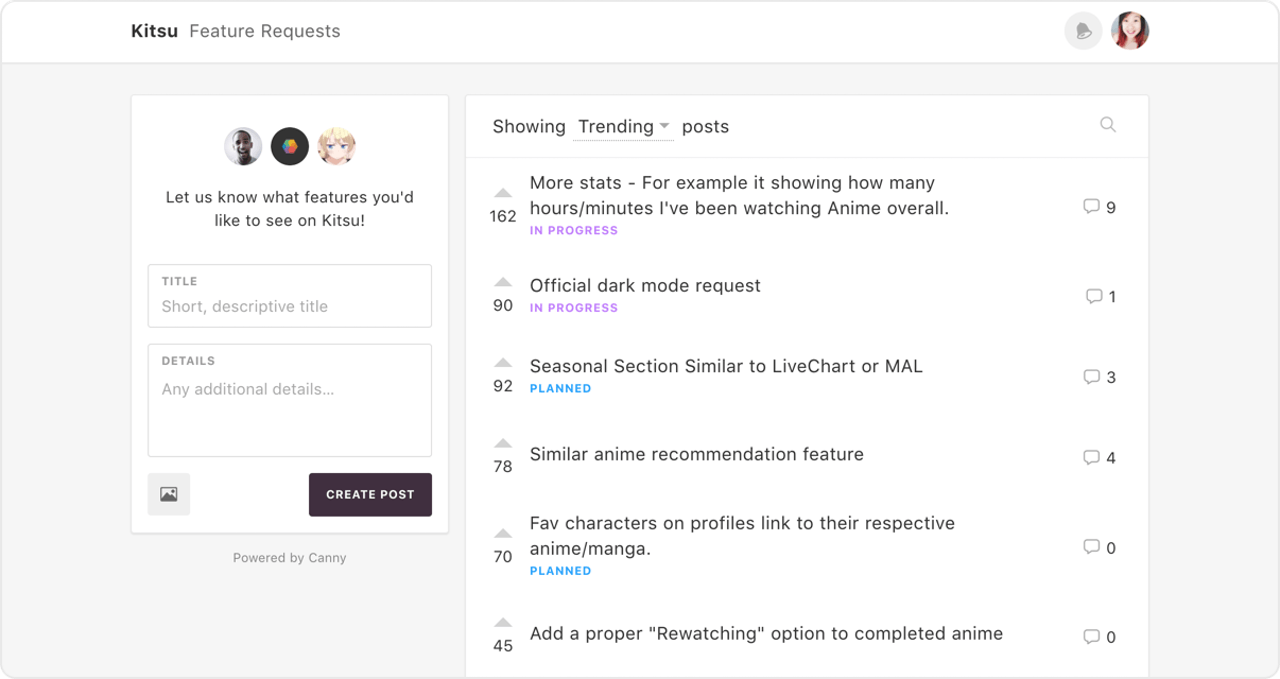 Image Credit: Canny
Votes let you know which suggestions are most in demand. The software automatically groups similar ideas, enabling you to reach out to everyone with the same request.
You can follow up with comments or updates on the status of a request to let users know whether you are planning to develop it.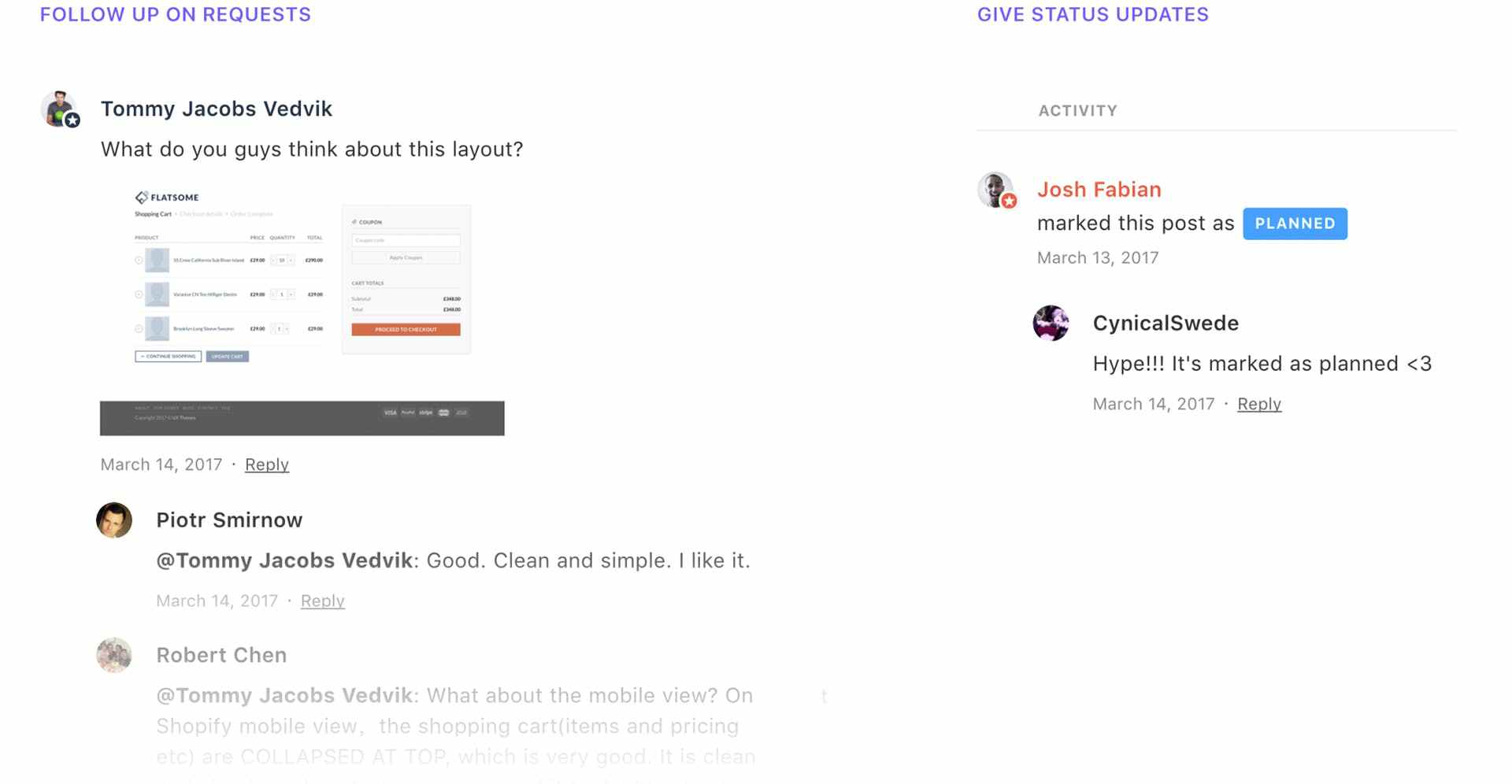 Image Credit: Canny
Letting customers comment and vote on posts saves countless hours of support work since replying to a small percentage of requests addresses many votes at once. It also allows you to write personalized responses that show your customers how much you value their opinion.
Canny's approach helps you provide a great customer experience, as people typically appreciate being involved in the product development process.
Co-founders Sarah Hum and Andrew Rasmussen left their jobs at Facebook in 2017 to launch the Software as a Service startup, confident that there was a better way to handle customer feedback. Acknowledging the potential of its former employees' ideas, Facebook has now implemented Canny to keep track of feature requests.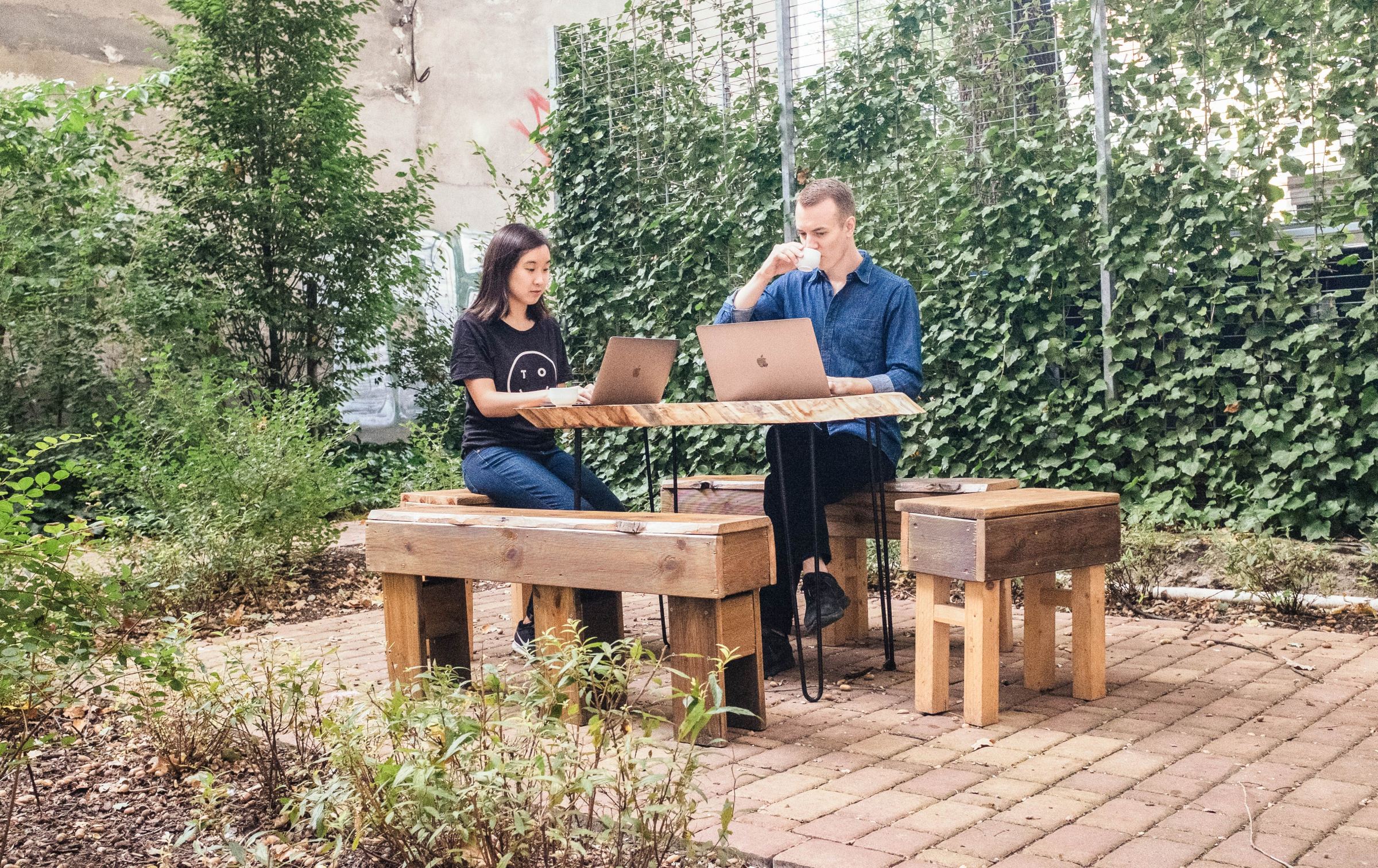 Image Credit: Canny
Hum and Rasmussen believe that a feature-voting approach is one of the best ways to make product managers and their companies more successful. "By letting your users vote on feedback, you get more complete data for a tiny fraction of the effort," they explain on Canny's blog, adding that users love interacting directly with brands. 
While there are already several feedback management solutions on the market, Canny's modern look and feel, inspired by social media, make the software more user-friendly and attractive.
More companies may soon start adopting this kind of customer-centric approach to collect feedback more efficiently and to better respond to market changes.