It's not crazy to observe, that big tech tends towards monopolies. The search engine crowd bowed down to Google, social media was cornered by Facebook, and many of the online retail players perished in the Amazon jungle. Customer service software is no exception with oligops Salesforce and Zendesk setting up shop at the top. 
Yet one company is positioning itself as a serious challenger in the customer service world: Kustomer. In an interview with TechCrunch, co-founder and CEO Brad Birnbaum states he's felt they've always been a competitor of Zendesk "but now we are starting to take on a bunch of Oracle and Salesforce conversions, larger enterprises."
The customer support platform is rising up on the strength of its fresh approach, consisting firstly of its omnichannel powers of communication; secondly, because of their conversation-first approach, as opposed to the mechanistic stodginess of mere ticket crunching.
It's been a bustling period for the Kustomer gang recently. After graciously accepting back-to-back rounds of fresh VC injections, they're dropping two hot bits of news: Beefing up their European presence and the introduction of a WhatsApp integration.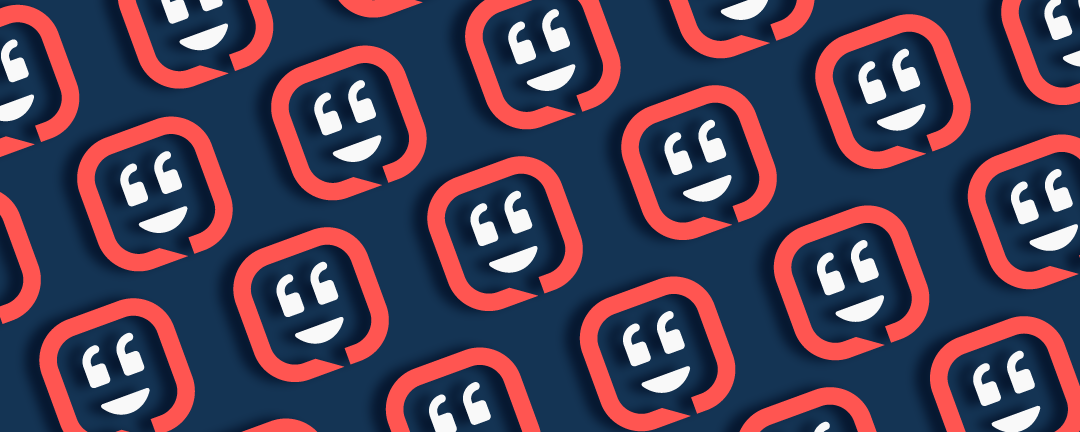 As omni as it gets
Customer experience is just as important as being satisfied with a purchase. The days of long muzak-full telephone waits should go down in history as the dark ages of CX.
The omnichannel angle is how Kustomer's platform represents the modern age of CX. The idea is simple: You don't necessarily always know where and how a customer will decide to reach out but you know you want to be there when they do. 
Kustomer lets companies consolidate their communication channels into one platform, including email, web and mobile chat, SMS, voice, Facebook Messenger and Twitter. 
Even if the customer switches channels mid-conversation, the agent using Kustomer won't have to switch along with them. All conversational history and other details accumulate across all channels for every agent to access.
The Kustomer platform solves two pesky problems in support. 
First, it saves the customer from having to repeat themselves as they're passed on from agent to agent or across channels. Second, it avoids agent collision, where two or more reps don't realize they're both helping the same customer, possibly working at odds against each other.
Now with extra WhatsApp
In the spirit of being as omni as possible, the recent addition of WhatsApp Business into the platform was indubitably due. WhatsApp Business boasts 1.6 Billion users around the globe. 
What's more, all of this great new communication data will get fed into Kustomer's reporting and analytics tool. Finally, Kustomer's native customer satisfaction survey will be applied to the WhatsApp channel.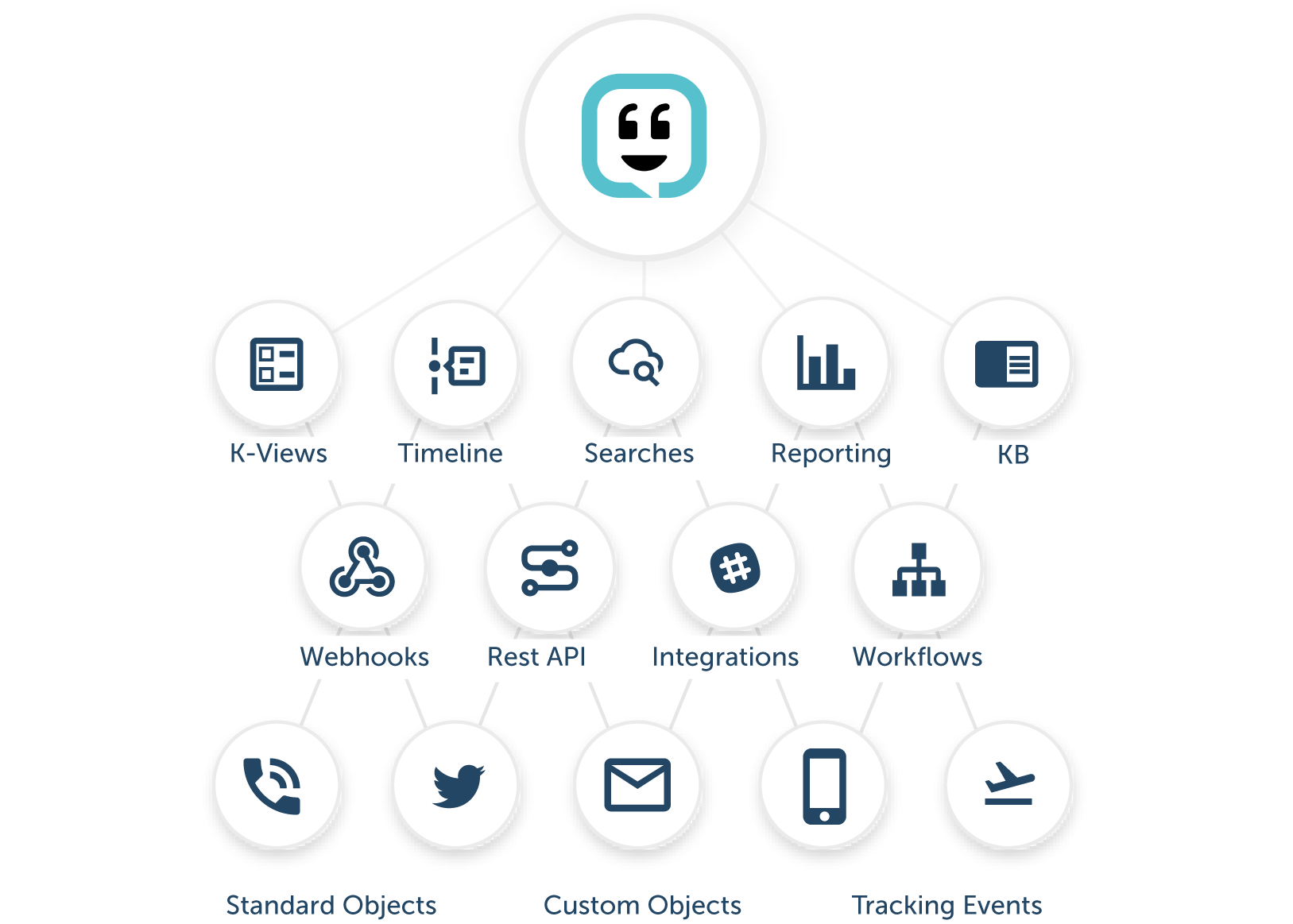 Old world, new data center
Ah Europe, land of castles and mimes, big govs and small coffees, and most importantly: diversity. So many countries stuffed into a small landmass, and almost each boasting a startup hub, from Berlin to Paris to Barcelona to Stockholm to… Dublin.
Yes, no matter what happens with that Albion landmass twixt it and the mainland, The Republic of Ireland is still in the EU. Silicon Docks is definitely one of Europe's hot spots for tech innovation and attracting intellectual and creative talent from the continent and the globe.
That's a great reason for Kustomer to set up their first European data center in Dublin.
Having a data center based in Europe will make it much simpler for Kustomer to help companies comply with the EU's unique data and privacy requirements (like GDPR), which have gotten more stringent in recent years.
More importantly, having the infrastructure (metaphorically) laid down beneath the streets where Bloom wanders means less service latency and overall better platform performance for Kustomer's European clients.  
Summing up the news
As Kustomer co-founder and CEO Brad Birnbaum put it, apropos of their broadened geo-presence: 
"No matter where in the world brands do business, they can engage customers wherever it is most impactful while running on infrastructure optimized to meet their performance and data storage requirements." 
Between adding extra channels and another data center, Kustomer expands customer touchpoints across the physical and digital worlds.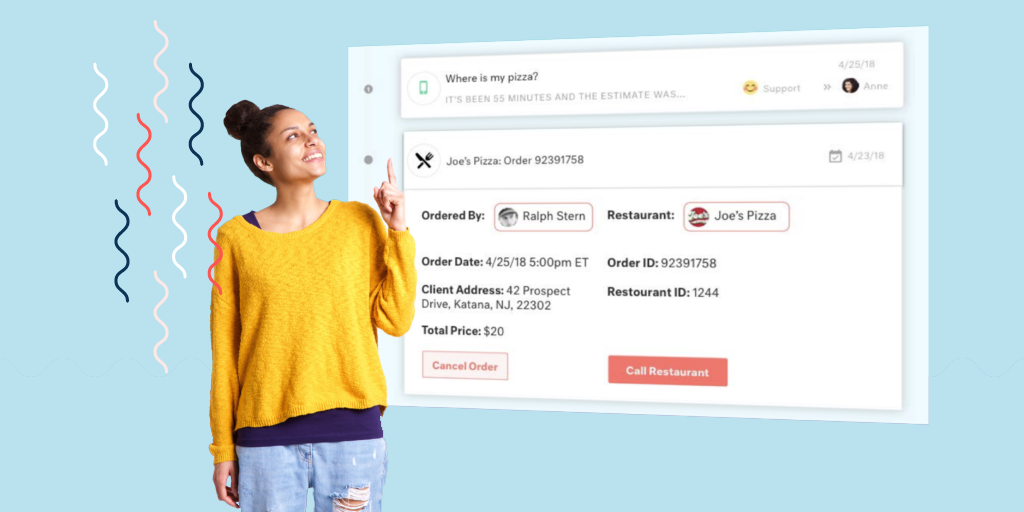 The perfect Kustomer package 
The platform is designed so that the conversation should always exist side-by-side with all the customer's information—their contact info, engagement history with a brand, and all their past communiqués with support.
The conversations themselves look just like a text thread; think of mobile chatting, Facebook Messenger, or WhatsApp. 
The point is, if it looks and feels like a conversation, the agent and customer will be more likely to converse—that is, to solve issues while making connections, demonstrating empathy, and working together to get through problems. This is Kustomer's anti-ticketing approach.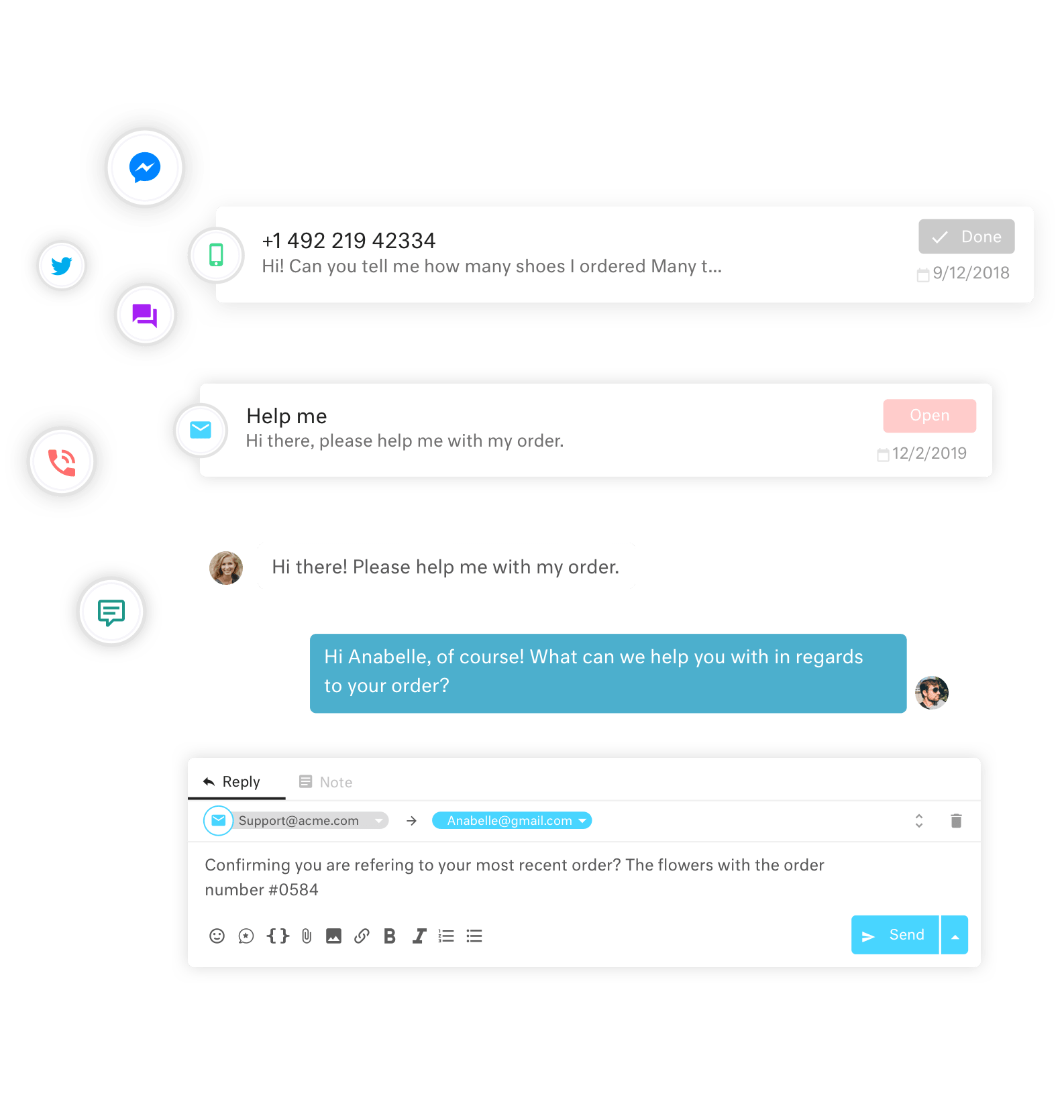 IVR
For customers who still want to call in, Kustomer has a good IVR tree feature (interactive voice response). This lets customers answer automated questions which will funnel them closer to the most appropriate place to get help.
It's like: "Press 1 for hardware issues, press 2 for software," except instead of just button pressing, the customer can speak their choice.
Sentiment
Kustomer also offers a sentiment analysis tool, which rates the attitudes of people seeking help. This can really make sure those that need attention the most get it first, or alternatively, help a support team choose the right rep for each customer.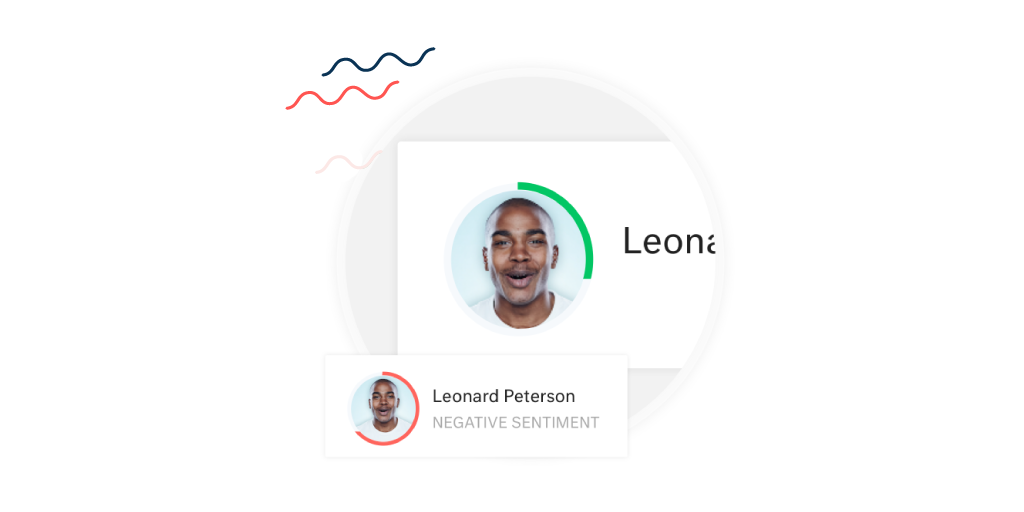 Knowledgebase
With Kustomer, you can set up knowledgebases and FAQ sites. This helps clear out long customer waits for those whose problems are easily solvable with a good search. To see it in action, here's Kustomer's own knowledgebase.
Context Cards
These cards are the added bits of info that get affixed to a customer's details, appended to a conversation, or shared between agents to help each other serve their customers.
You can create a card with info about a company, a particular sale or order, shipping details, ticketing issues, or more detailed shopping information.
Cards aren't only displaying info, they include actionable buttons. For example, if a card has been dedicated to a product that has been getting negative reviews, there could be a button to refund the order on the card.
Automated rules
Support reps need to stay cool, calm and collected, and relieving them of dull repetitive tasks helps this cause. Kustomer lets you automate these tasks by setting up simple rules, so customers get the full stress-free attention of agents.
These workflows are great for automating simple billing tasks, shipping, sending out feedback emails, or directing customers to simple solutions they can find in the knowledgebase.
Insights and integrations
What good would be unifying all support data into one platform if you couldn't draw valuable business insights from it? 
Kustomer not only generates clean reports about your customers, but it also lets you track the performance of agents, making sure none are getting bombarded while others sit and wait for the phone to ring, or to help determine which rep is best suited for what personality-type of the customer. 
To expand on BI, analytics, or to add on a range of other useful productivity tools for ecommerce, Kustomer has a decent library of integrations worth perusing.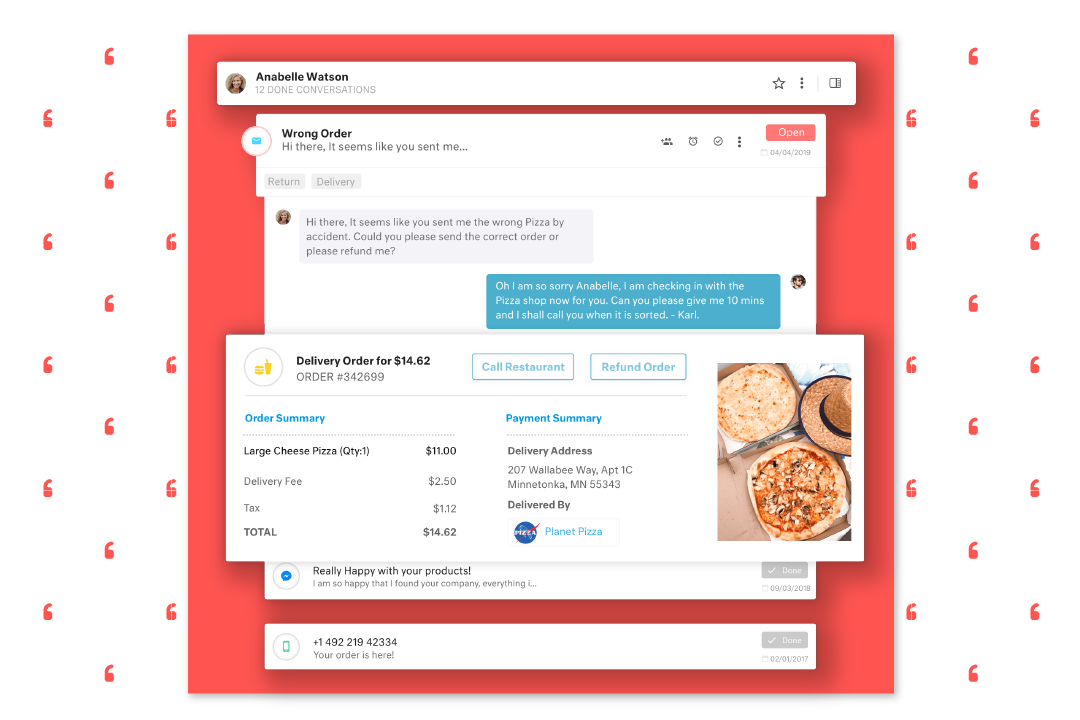 Managing business internally, connecting with people externally
Kustomer doesn't plan on taking a break from staying in the news headlines. The next step is to leverage more AI and automation for their platform, which will cover even more RPA (robot process automation). 
This will further split the CRM tool between the robot tasks of data handling and the humans in charge of connecting with people.
"We are most proud of the fact that we do omnichannel really well. On our platform you have a threaded conversation," says Birnbaum. 
Focusing on conversations (in every channel) is how they're hedging their bets in the crowded customer service industry, "I think Zendesk is chasing us, but our product is about 10 years younger."
When it comes to the latest advancements in customer support, the future belongs to the young.