monday.com Is a CRM? monday.com Thinks So, Takes on Trello
monday.com, a project management tool with a rock-solid reputation, is prized for having a neat interface that puts collaboration front and center while syncing information across multiple work applications. 
Letting you collate workflows and streamline tasks, monday.com incentivizes productivity and gives everyone a heads up on what they need to do. The platform also lets team members click around and see what's going on within the bigger picture, which is great for project alignment, not to mention morale.
One short week ago, monday.com also made the claim their software is totally capable of handling CRM tasks. Just when you thought it couldn't get any cooler.
But is it true? Can monday.com be used as a CRM? Also, why did they wait to tell us this now?
The thing about using monday.com as a CRM
monday.com has been around for a while, since 2014, and used to be called Dapulse (for reasons that remain elusive).
The company pitches its product as an all-in-one platform for collaboration, favoring visibility, transparency, and adaptability via user customization. By the way, the 'visibility' part is to be taken literally: monday.com is very visually oriented. Pleasingly well designed, it has a clean layout with drag-and-drop flexibility and colorful accents that draw the eye to important information.
The user interface is so nice that it achieves the ever-elusive goal of making people actually want to complete projects and tasks. It compartmentalizes and funnels work in a way that is actually helpful and makes sense.
monday.com has some very pragmatic communications tools built-in, allowing many 'CRM-y' type things to take place. It lets you create a sales pipeline, manage workflows, accounts, and contacts, and keep tabs on everyone associated with your business; who they are and what you know about them. Nifty color-coded progress bars track the status of sales and the probabilities of closing deals.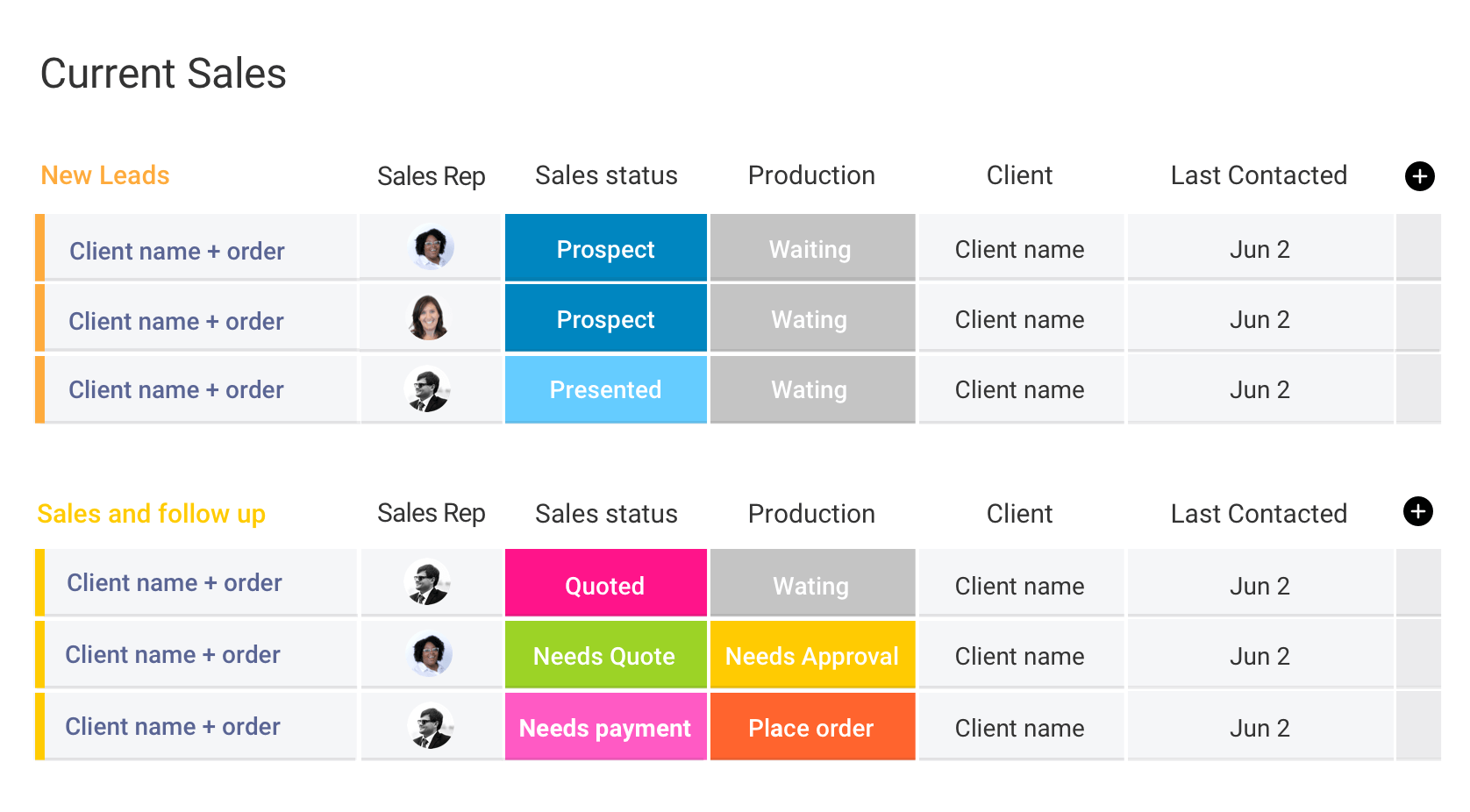 Image Credit: monday.com
It's particularly good for on-boarding, sales training, and letting you build a sales team knowledge base to reduce the learning curve for new employees, which translates to getting them up to selling faster. It also has sales tracking tools to streamline the selling process and keep everyone and everything in its right place.
The world clock takes the edge off coordinating with business operations spread across multiple regions, displaying time zones clearly next to contacts or team members. Similarly, the location feature helps synchronize your communications with clients across the world, so you don't accidentally drop a weird "Hi" to the Germans at 3 AM local time.
You can also communicate with people easily in-app: the 'phone' button automatically opens the communications platform your contact favors, which may or may not be a phone.
For freelancers, small companies, and those businesses that want a holistic management platform with a low learning curve, monday.com offers a pleasing alternative to complex offerings from big players like Salesforce and Hubspot.
But is monday.com really a CRM?
Well, as noted, it can definitely be configured to do a lot of things you'd expect out of a collaborative CRM or an operational CRM, like help manage teams and contact, customer, and supplier communications. It's long been marketed as 'project management' software, which let's face it, is just a euphemism for CRM.
It seems monday.com is signaling its CRM-ness in order to tap the growing millennial audience for software tools in this category, as more and more small and medium-sized businesses and freelancers get on the path to streamlining day-to-day operations.
For example, they've really been going after web-based project organizing software, Trello. The flexible, highly visual, and easy-to-use task management tool has long been a favorite of freelancers, compulsive self-organizers, and 'cool' startups. monday.com bids on attack-ad style search results for Trello, and has landing pages designed to convince you to dump the competitor's product.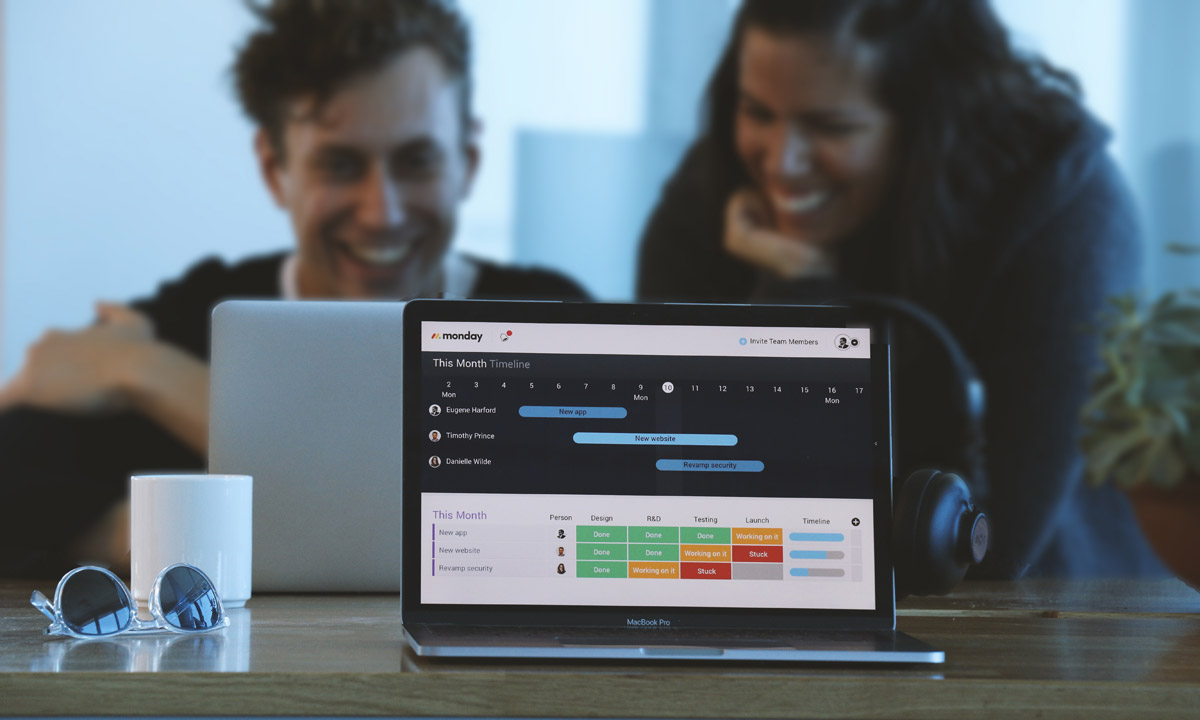 Image Credit: monday.com
monday.com wants you to stop using Trello 
Check this out, the company has a landing page titled "Trello, it's not you, it's me" with the subheader "You've outgrown Trello. It happens." They cut straight to the chase, quickly offering to migrate your data from Trello to monday.com in a few easy clicks.
Elsewhere on their site, they have a big spiel on why Trello just isn't good enough. monday.com suggests that they're better at being about the 'big picture', keeping team members aligned and motivated so they don't get bogged down in a despairing drudge of endless tasks. Interestingly enough, they also suggest they're better because they have cool progress bar colors.
They contrast their smorgasbord of features with Trello's simple Kanban card-based style of managing productivity workflows, which they disassemble as a mere 'strategic tool' that only favors urgent tasks and provides no help with overall tactics. Not trolling, but it should be noted monday.com also has a Kanban view option.
Ultimately, the CRM market is really heating up, as more and more people become aware that this software actually exists, so maybe monday.com's recent competitive tactics aren't really that unique. For example, search "monday.com" in Google (or any other project management software, for that matter) and witness the slew of paid ads for other companies that flood your search results. Some of the ads are mud-slinging one-liners, while others are designed to trick you into landing on a rival company's website.
monday.com and the Optics of Work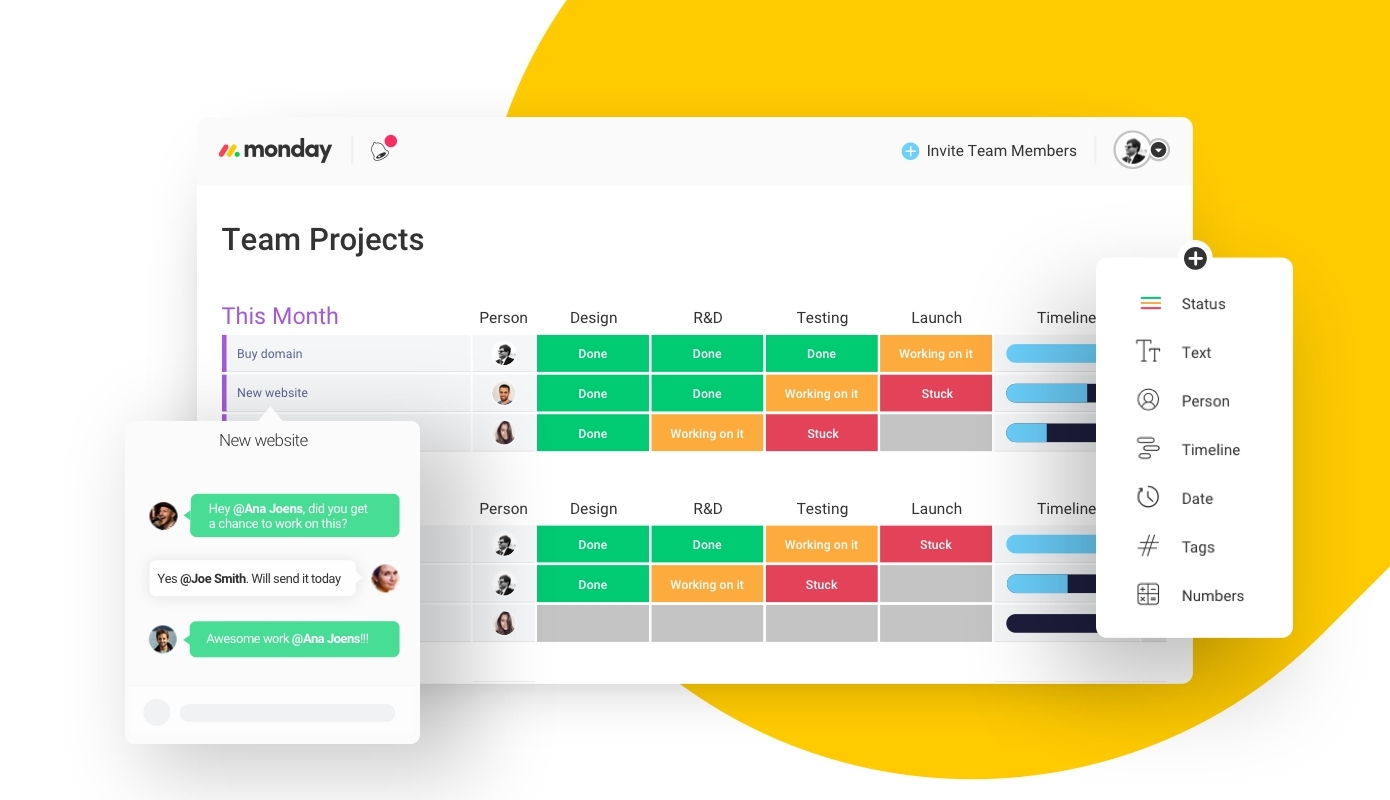 Image Credit: monday.com
monday.com definitely has the millennial-targeting aesthetic down. They've invested a lot in product look and feel, and are keen to the fact that young professionals these days want to work with programs that aren't nasty-looking, cluttered, or overly technical.
monday.com clearly gets the idea of how the "optics" of work are becoming more important than ever. As we fan out across co-working spaces and coffee shops, attend live webinars (which monday.com provides, including one on how they can be used as a CRM), dabble in cross-silo communications and maybe even indulge in a cheeky pint and iPad session at the local pub or WeWork workplace, we want to be working with visually appealing programs that subtract the "gross professional software" look from our life. After all, not only are we looking at our screen but also people are looking at us looking at our screen.
In a way, what monday.com is keen to do is 'sell' work to us by promising us it will be cooler, easier, and more effective.
One way they do this is by offering a huge list of work app integrations including competitors Asana and Trello. Is it a backhanded compliment for monday.com to both recognize the competitor while also offering their own product as a "bigger picture" alternative? Whatever it is, it's smart.
By positioning itself as a tool for the CRM crowd, and also a tool for fans of Trello and Asana, they are putting themselves smack dab in the middle-of-the-road, between laissez-faire, all-purpose organizing tools and more circumscribed, technical software for managing marketing and sales.
They are letting both the people Googling Trello - and the people specifically looking for a CRM that isn't incomprehensibly complicated - know that they have their needs covered.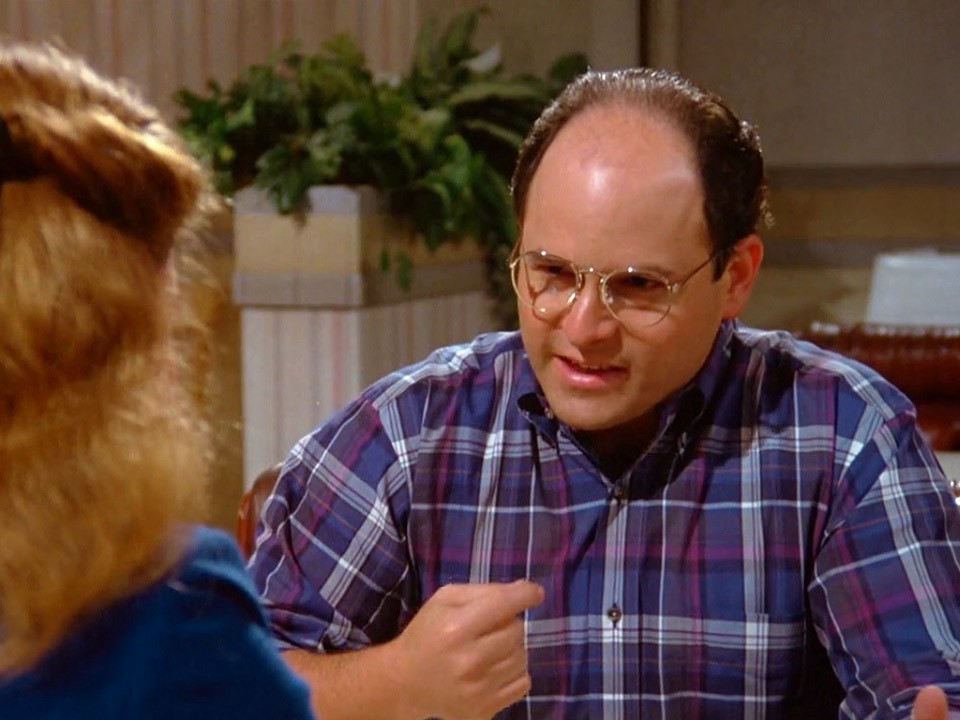 Image Credit: Facebook 
Is this an effective marketing positioning? Will the writers at Seinfeld raise a stink about "It's Not You, It's Me" being appropriated to sell colorful, soothing work management software? Only time will tell.