Keap, Rebranded From Infusionsoft: No Business Too Small for an Upgrade
Weird works
"Infusionsoft is now Keap. That's weird to write, but it's also exciting."
So begins a landing-page letter by CEO and Co-Founder Clate Mask regarding their January 29, 2019 rebranding. The overhaul is not just about name, logo, font, and Pantone (though lovely attention was paid to those changes too).
Keap is now both the company and brand name, which now offers two separate apps.
The new product, Keap, is a contact management and sales pipeline platform seriously geared towards helping small, self-employed, and even home-run businesses.
The second product is the company's original CRM tool, sales and marketing automation, now dubbed Infusionsoft by Keap.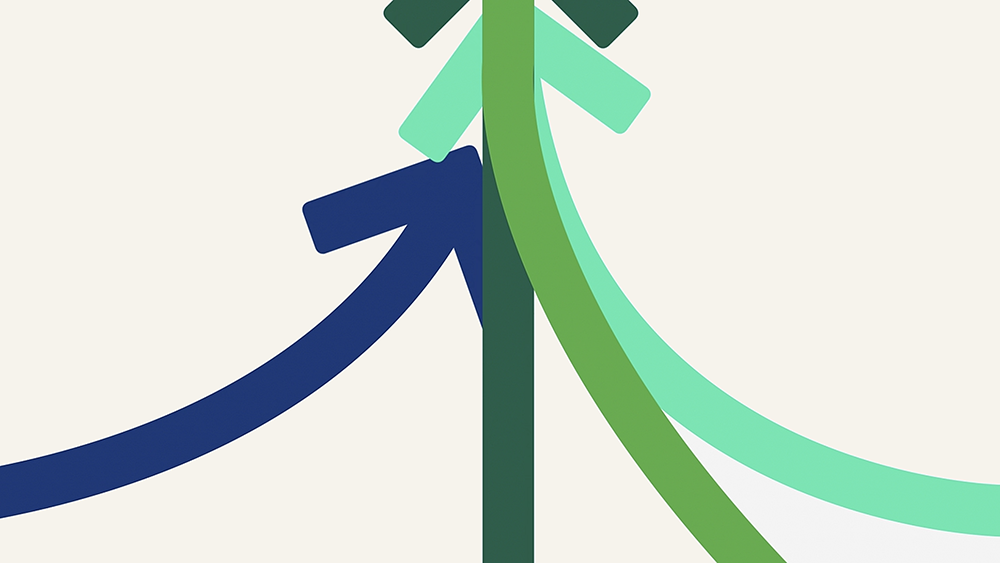 An industry gone soft?
Unlike Mask's claim, the transition shouldn't feel so weird at all; it's downright a sign of the times.
Infusionsoft came onto the ecommerce scene back in the now ancient past of 2001. Everyone was still reeling a bit from the dot com boom and bust, and the industry was still struggling with its overall image.
At the time, any company that wanted to get the attention of investors could have tacked a "soft" onto their name (here's looking at you, Bill). These mega firms were mainly concerned with landing contracts of other mega-firms. It was all a very heady mix of corporate and techy.
Times have changed. Work is more personal. Companies are focusing their efforts less on Wall Street and more on Main Street (and not necessarily "Main Street, Williamsburg").
Anyone can start up a business, no matter how small. This is because greater and more personal customer relationships are increasingly valorized over share price acceleration and through the relentless up-scaling that previously, only huge enterprises could afford to manage.
And to help small businesses connect with customers, there's Keap: the app, the brand, the mentality; it's summed up by their creative director as: "Be human, not techy."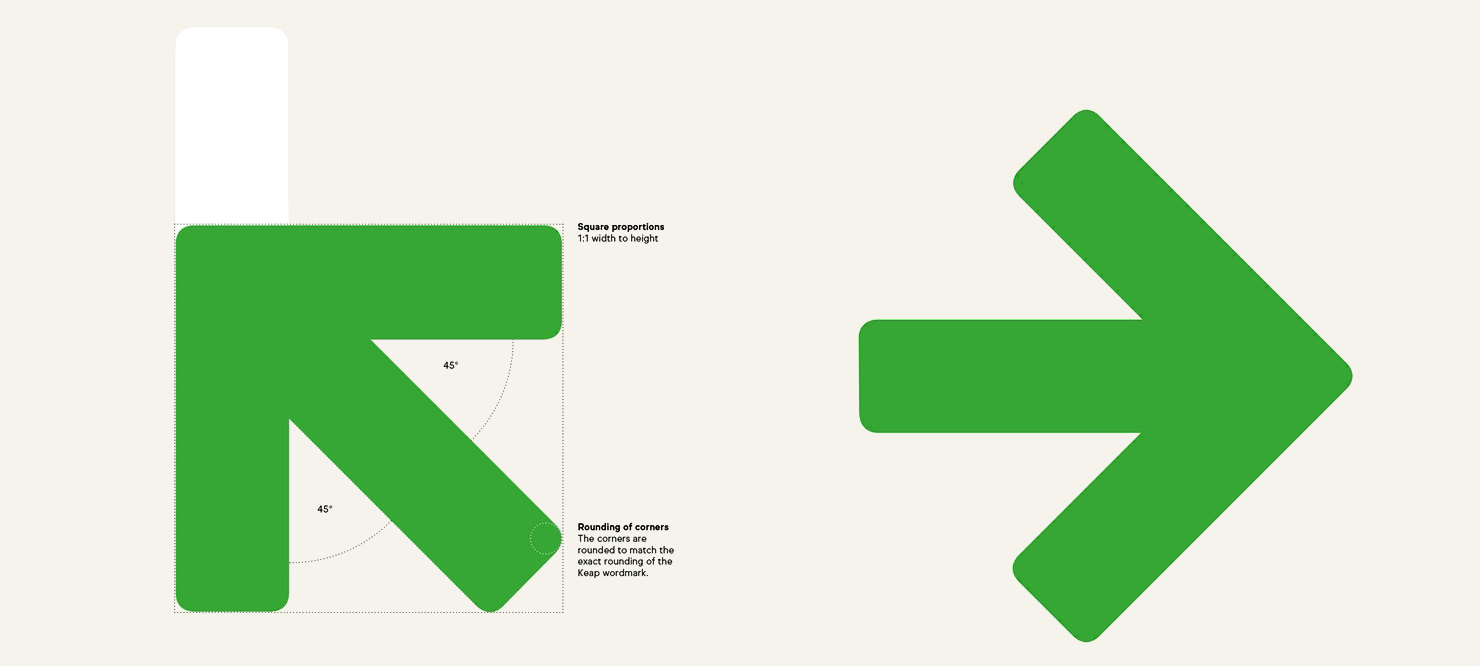 Breaking down Keap
First and foremost, let's introduce you to Keap, as it's a totally new product, which still integrates some of Infusionsoft features in their greater CRM category.

Contacts and appointments
Keap begins with populating a good leads database and keeping it organized. Gathering contact info is done by importing contact lists from other CRMs, scanning business cards, converting messy spreadsheet, simple manual entry, or you can even set up a custom form on your page.
You can also add your own custom fields to the contact info. For example, if you're a caterer, you could include a section for allergies.
When viewing customer info, you can get a chronological description of all their engagements, as well as visibility on all attachments that were ever exchanged, like uploaded docs or photos.
Automation takes over from there. When a new client is added, they can instantly receive a "hello" email, which can include a link inviting them to set up an appointment. You've already set up your own availability on your calendar, including instructions for appointment durations.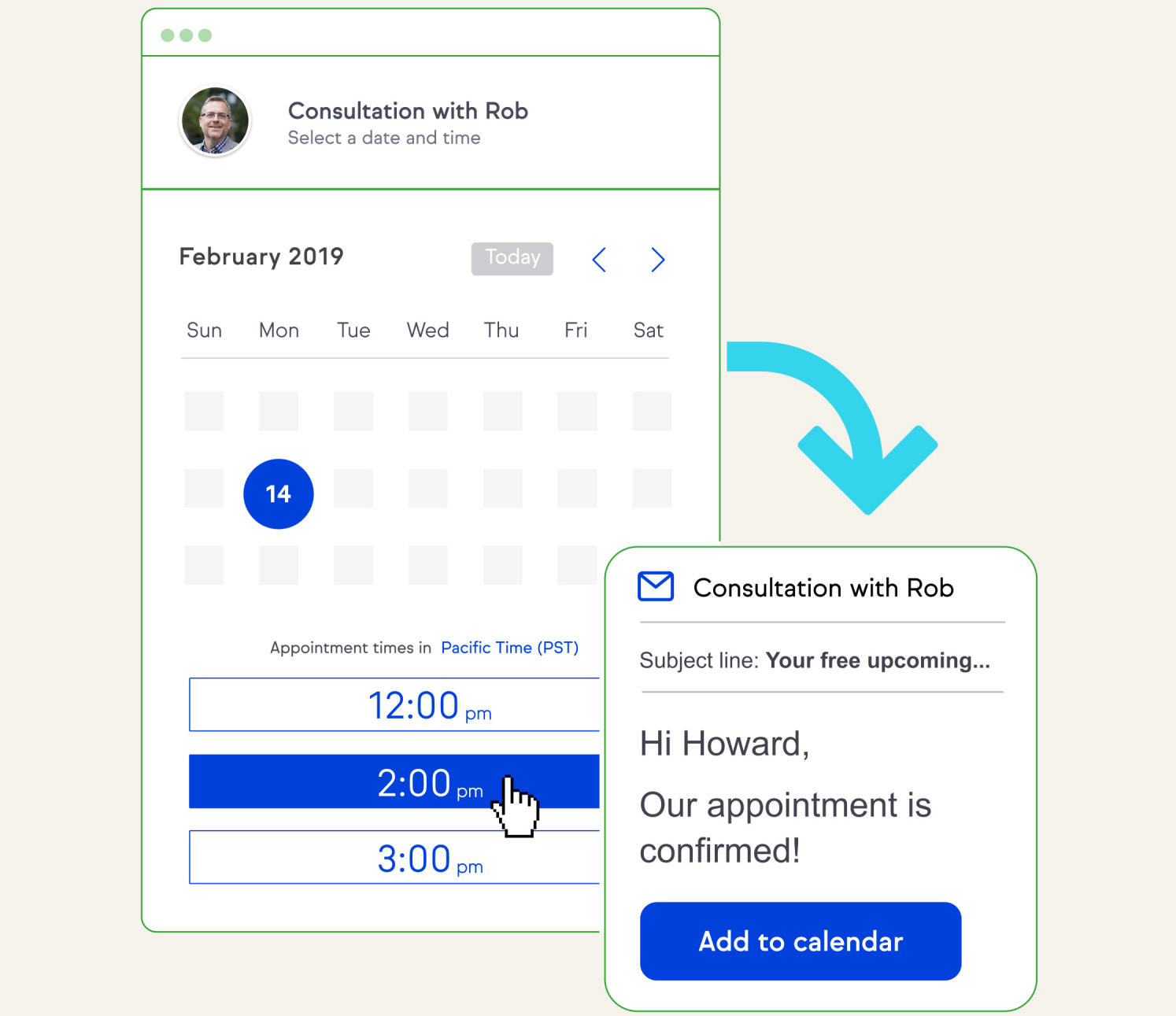 Once they pick a time, your Google calendar gets automatically updated, and they get an automatic email confirming their appointment.
Quotes and invoices
After appointments, the next step is often sending over quotes with your own logo and branding.
Keap makes it easy to set up reusable quote templates for your business. For example, if you're a personal trainer, you could have ready categories like workout, massage and diet planning.
Once the lead gets the email with the quote, they can choose to accept it right there within the email, which will then move their customer card into the next stage of the pipeline. When the job is done, that quote is easily converted into the invoice, which, like quotes, includes your branding and logo.
As soon as the client opens the invoice, you'll get a reminder. In fact, if enough time has passed and they seem to be avoiding opening the invoice email, you will not only receive a reminder, but the client will also receive a friendly "nudge." Nobody wants to be a debt collector (but Keap doesn't mind).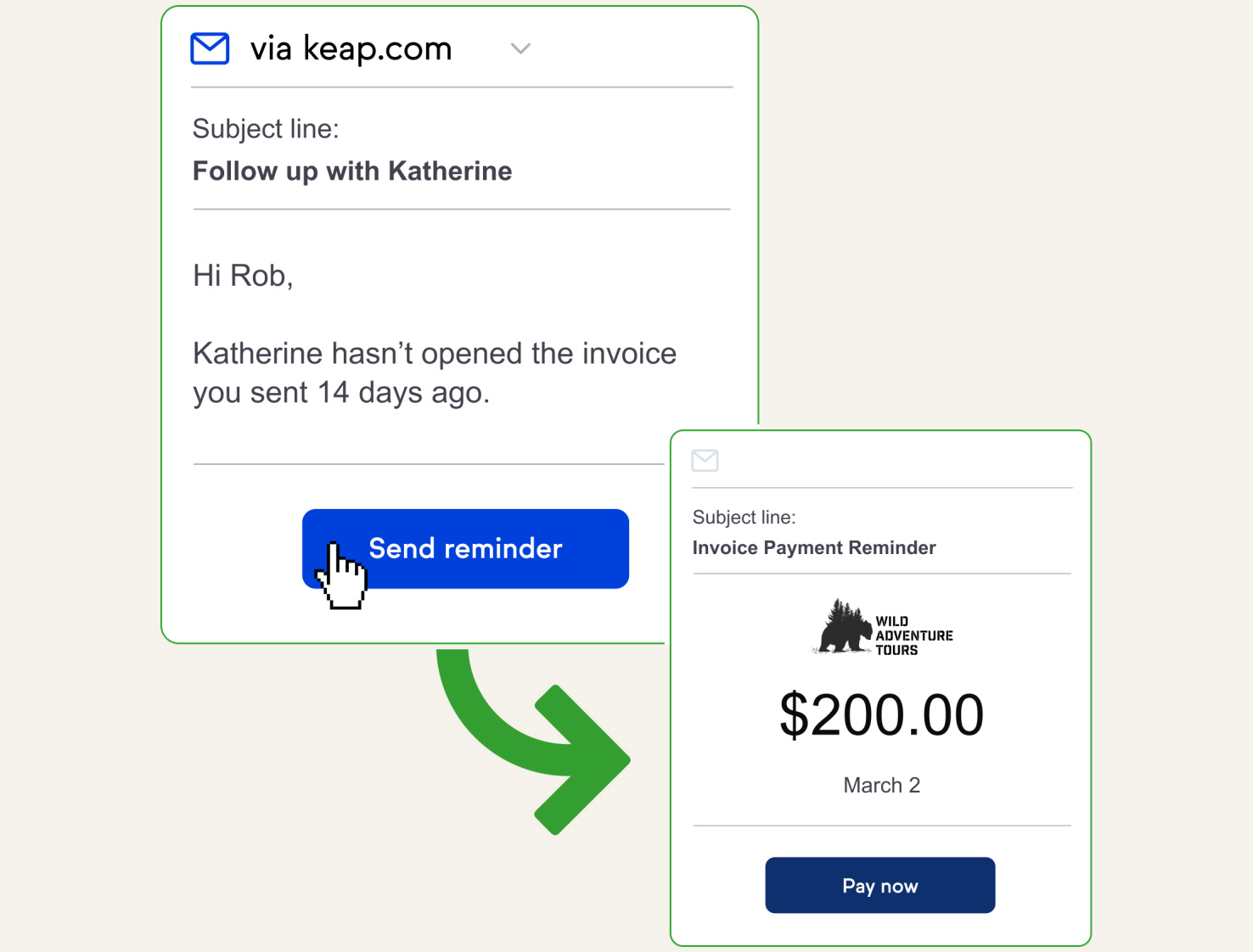 And just as a client can accept a quote with ease, so too can they pay their invoice right then and there in the email with one click, as long as their credit card details are stored in their contact info (through pay tool integrations like Quickbooks and Xero). Scheduling regular payments is also a snap.
To help with accounting, Keap has a dedicated invoice tracker feature, that gives you a quick overview of all invoices based on if they are paid, viewed, or still just drafts.
Sales, integrations and all the rest
Every step of the customer journey is plugged into Keap's visual and interactive sales pipeline, covering all the basic above steps from:
new contact > set appointment > sent quote > work being done > sent invoice > paid.
Of course, you can add or edit stages in the pipeline. Like, if you do custom tattoos, you can add a stage for when the client has approved your design.  
Customer cards can be manually moved or moved based on events that happen within the Keap platform (they set an appointment, or paid their bill). Any movement throughout the stage also gets updated in the customer general info.
A quick word on integrations: Yes, Keap has got you covered. There are integrations for analytics, ecommerce, lead generation, email and more.  
For Keap, after getting the job done, and getting paid, it all stops—and restarts—with "staying connected." This is their commitment to converting leads into satisfied customers who will not only come back, but spread the love through referrals. Jobs that have moved to the end of the pipeline can trigger an email asking for a referral or a review.     
A bit on Infusionsoft by Keap
There's a bit of overlap in the two apps so, for now, we'll just look at a few of Infusionsoft's features.
There are the standard CRM features that take large databases of customers and allow you to segment them based on factors like status (where they are in the pipeline), behavior (what actions they took on your page) or other characteristics like their location. You can also "score" your leads based on how much nurturing they need to be converted.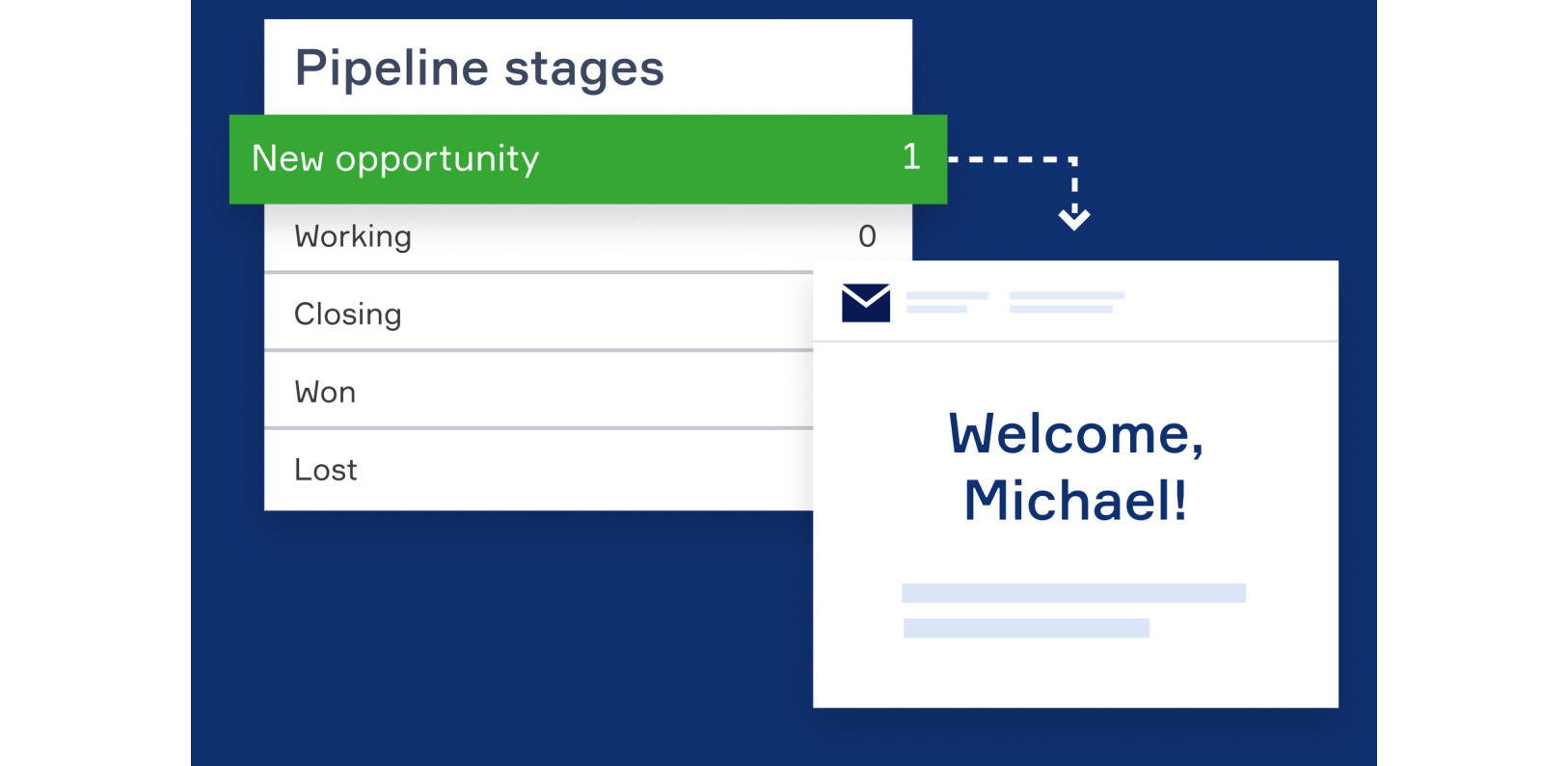 For marketing automation, Infusionsoft offers drag 'n' drop campaign builders for blast and targeted emails and landing pages, along with A/B testing and reporting. Email workflows can also be set up to help stay front-of-mind with customers over a scheduled period of time.
With sales automation, customers get emails as they move through the pipeline, like "thanks for placing an order" to "the job's complete here's our invoice." You could also use your branded quotes and invoices from Keap.
On your end, you get opportunity reminders as the job progresses. This could be to remind you to check your inventory before starting an order, to doing a deliverables checklist before shipping one.
Of course, there are also reporting features, an online store builder, payment modules and integrations for CRM too.
What's important, though, is that for any previous Infusionsoft client, nothing will change.
All the info, settings, templates and campaigns will migrate over to the new platform at no extra cost, and can also be imported into the new Keap app.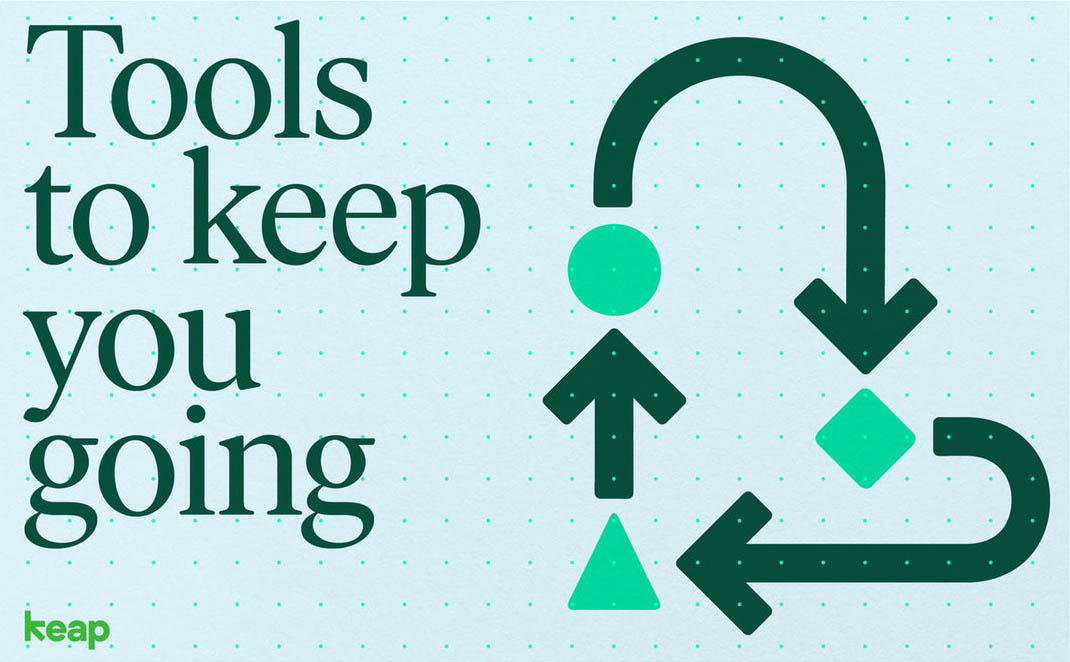 Naysayers be damned
Combining the tried-and-true effectiveness of Infusionsoft with the young-hungry energy of Keap means that even the tiniest of businesses can take advantage of top-tiered client organization and customer service technology.
Because today, even though many individuals and small groups are deciding to go their own way, they'll still be facing many challenges. Not the least among those will be the barrage of negative nancies who doubt that success is possible outside the big corporate structure.
To those doubters, Keap says: "Quiet" (see their promo video). And to the entrepreneurs big, medium, small and solo, Keap is a great way to get their voices heard.