Introducing monday.com 2.0: A Work OS to Eliminate the "Whitespace" Between Work Apps
With the release of monday 2.0 earlier this month, the monday.com platform has completed its transition from light and airy visual collaboration tool to full-blown Work OS.
monday.com started off its life as a collaborative project management tool with cool and brightly colored progress bars, way back in 2014 (when it was called Dapulse). In 2018, the vendor announced that—yes, actually—monday.com could be used as a CRM.
So, in hindsight, the next step in this evolutionary sequence was clear: become a comprehensive work platform. Bringing us to our objective today: Introducing monday 2.0, the evolution of monday.com into a Work OS.
What's the big idea behind this upgrade? According to CEO Roy Mann, to get rid of the 'whitespaces' between apps where undefined work lives—so you can get things done more effectively and efficiently.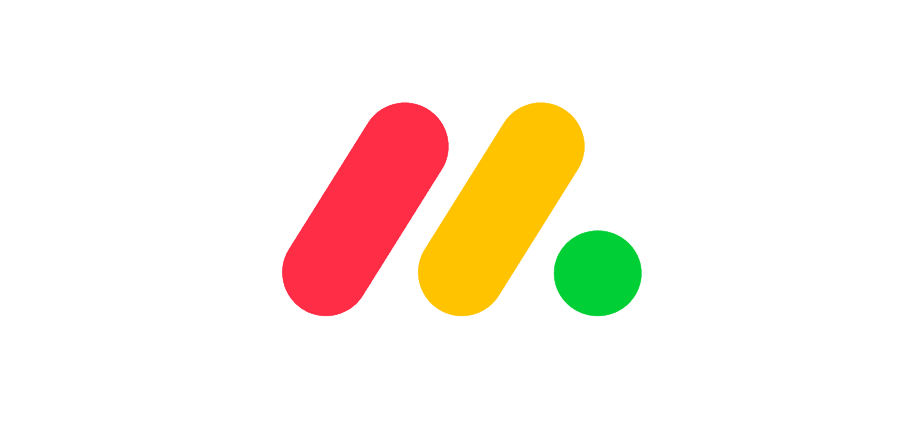 What makes monday 2.0 different
"The Work OS provides teams with a set of building blocks, which they can drag and drop to create applications that: capture and process data, automate manual grunt work, connect between tools to bridge data silos, and analyze important insights, at a glance."
— Roy Mann, CEO, monday.com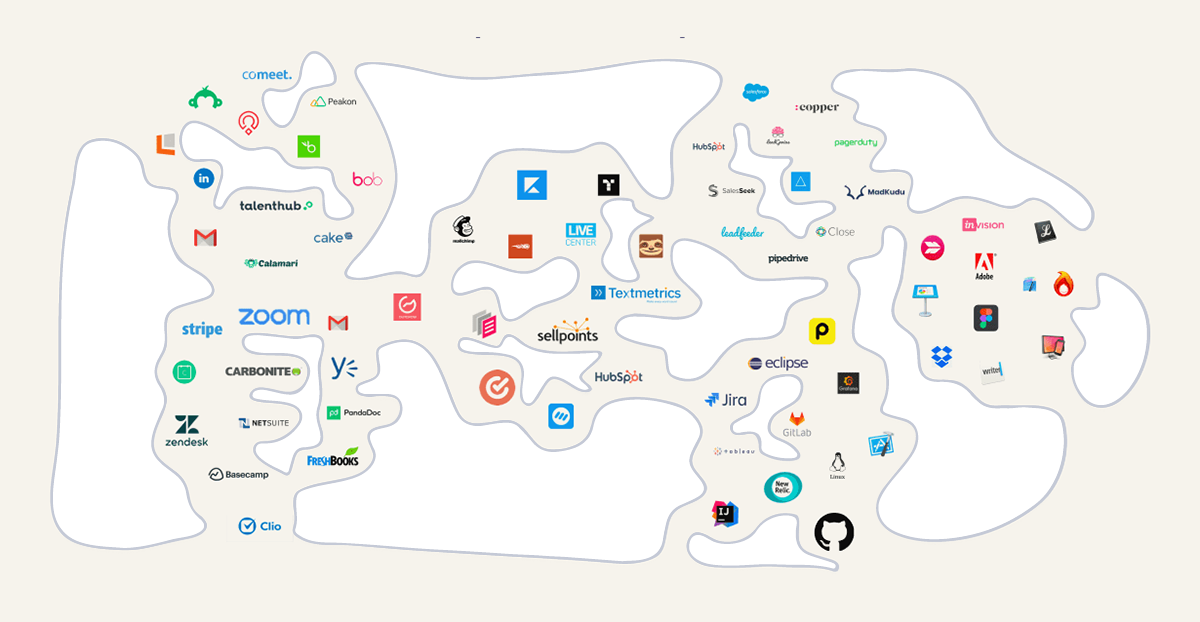 Yes, the great white... whitespace, that productivity-sapping nothing zone where we fiddle our way between badly managed, or entirely unmanaged, work processes that don't quite fit into any one app (or app-to-app integration).
The whole rationale behind monday.com 2.0 is to help teams streamline all of their distinct work processes. This means centralizing everything work-related in one platform so everyone's on the same page and giving businesses the power to make decisions based on the best data, rather than patchy guesswork. 
According to Mann, the impetus for the upgrade comes from monday.com's customers, who have been looking for more tools in the toolbox they already own. In case you were wondering, the app is low-key used by over 100,000 organizations, and generates $120 million in annual recurring revenue. 
As Oren Ezra, monday.com's Head of Enterprise Marketing, says: the new Work OS lets you "create custom workflow apps to plan, run, and track processes, projects, and everyday work." It's cross-functional, accommodating cross-departmental work, in order to break down collaborative, operational, and data silos—so you can work more agile and scale up operations.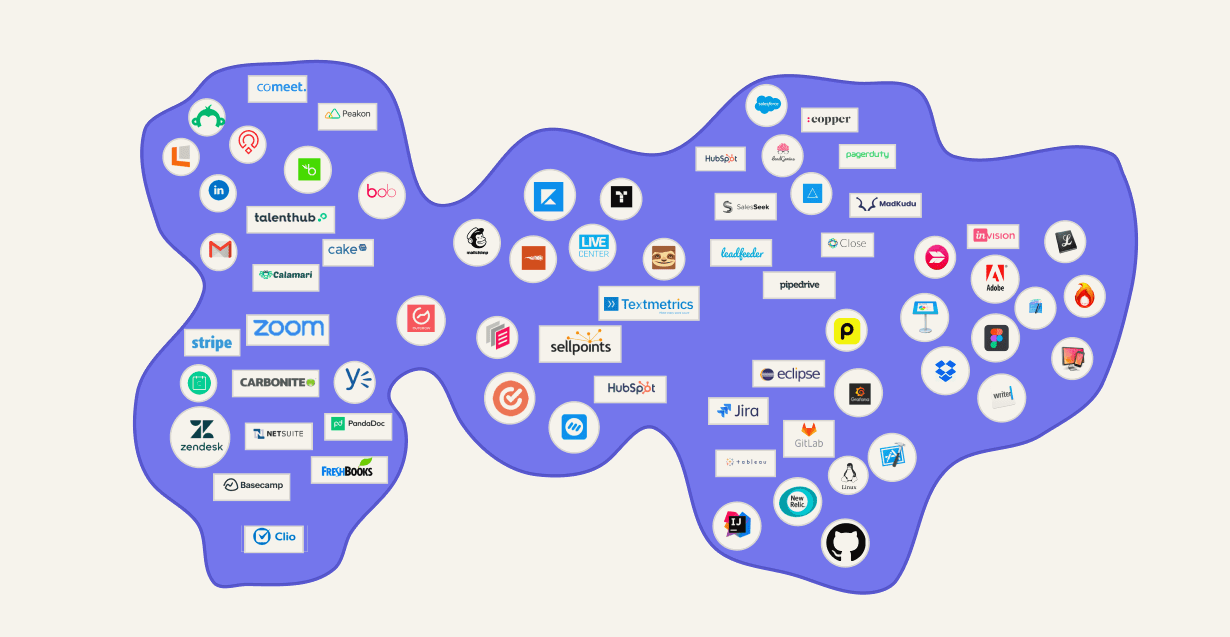 monday 2.0 features 
Do everything and view everything with a drag and drop interface 
monday 2.0 is based around a modular user interface that lets you assemble apps code-free and customize all your work tools according to business needs. Said customization includes the capturing, processing, and presentation of data and automation of menial tasks. monday 2.0 comes equipped with several views, including Gantt chart, Kanban, timeline, and calendar.
The Columns feature, meanwhile, allows you to structure your data types in an orderly, color-coded visual way. You can add columns and build a dashboard with elements like status, time tracking, vote, formula location, progress tracking, and many more.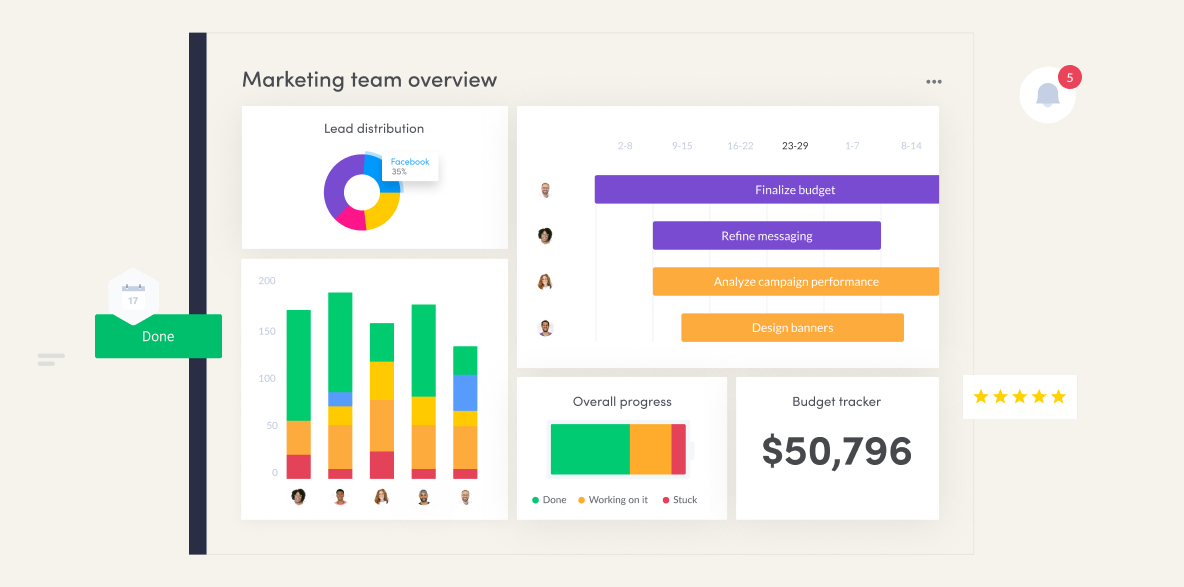 Workflow automation and integrations
monday.com 2.0 comes with 100+ pre-built workflow automations, and an easy-to-use automation builder that helps you scrub out repetitive, menial tasks specific to your organization.
You can set up automated workflow elements within monday.com or link them to actions in other apps using 50+ integrations, including Gmail, Google Sheets, Microsoft Outlook, and Zendesk. 
Improved data integration options seek to eliminate messy and duplicate data entry, with support for 50+ pre-defined data types and the option to create new custom categories. 
Widgets and analytics
monday.com 2.0 includes 25+ interactive widgets (with more to come), including task management, and chart views. Analytical dashboards and reporting tools transform raw data into visualizations, allowing you to gain insights on the status of your teams, projects, marketing campaigns, and financial goals. 
Workload management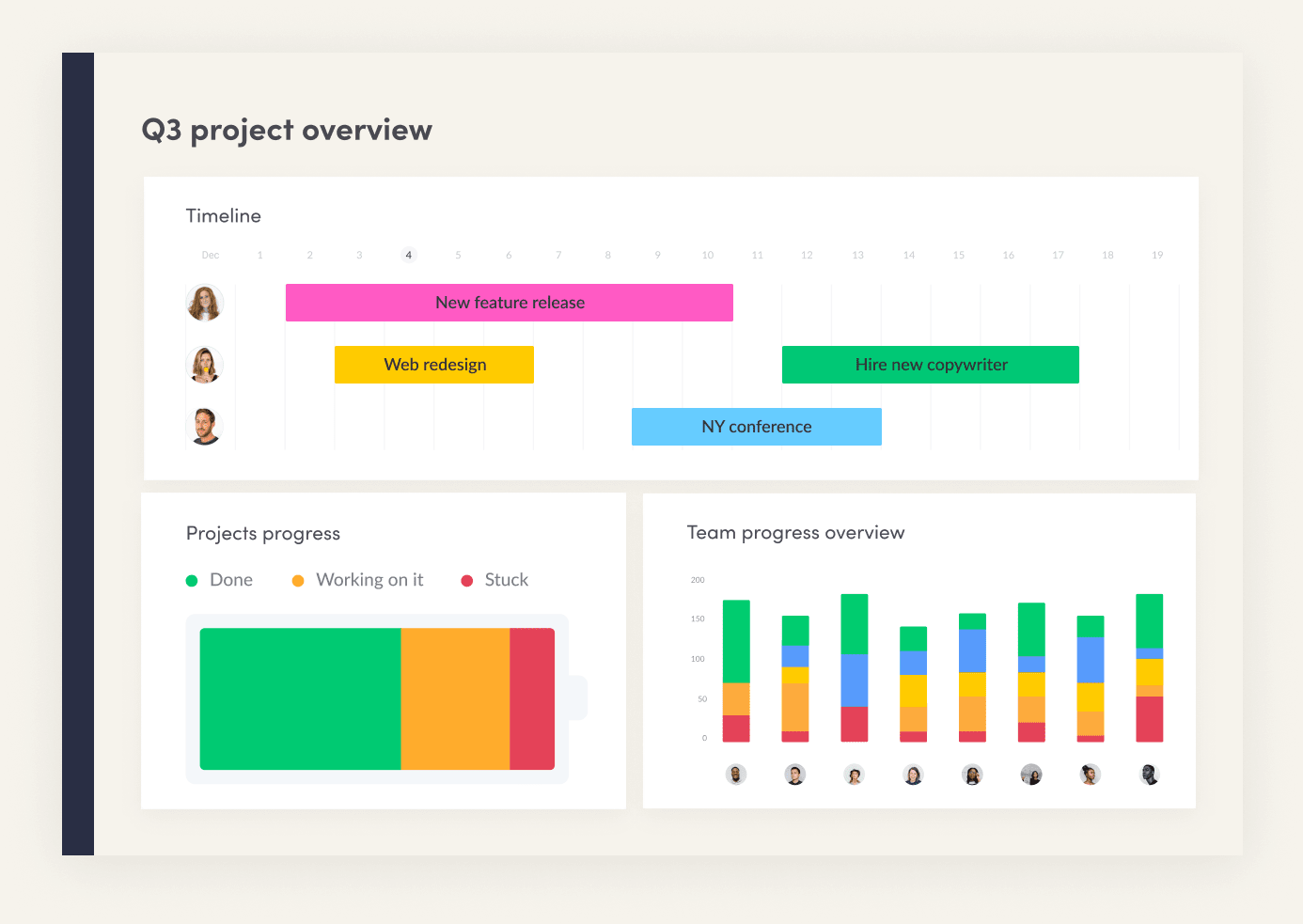 The new Workload dashboard visualizes each team member's workload, so you can see at a glance who's at capacity, and who's available for new tasks on a day-by-day basis. You can click on a team member's task list for full visibility on who's doing what at present, and in the future. 
This is very helpful for increasing transparency and collaboration throughout your teams. It's also quite useful for scaling your business, as you can determine when it's time for a new hire based on consistently overcapacity workloads.
monday Apps (currently in beta)
Developers who sign up for the monday Apps Beta program can build and package custom widgets, workflows, integrations, and apps for internal or external (i.e. commercial) use. 
As of now, companies can build apps for their own customers, but monday.com plans to launch a marketplace in the future where users can freely buy and sell custom-built apps. 
The rise of the Work OS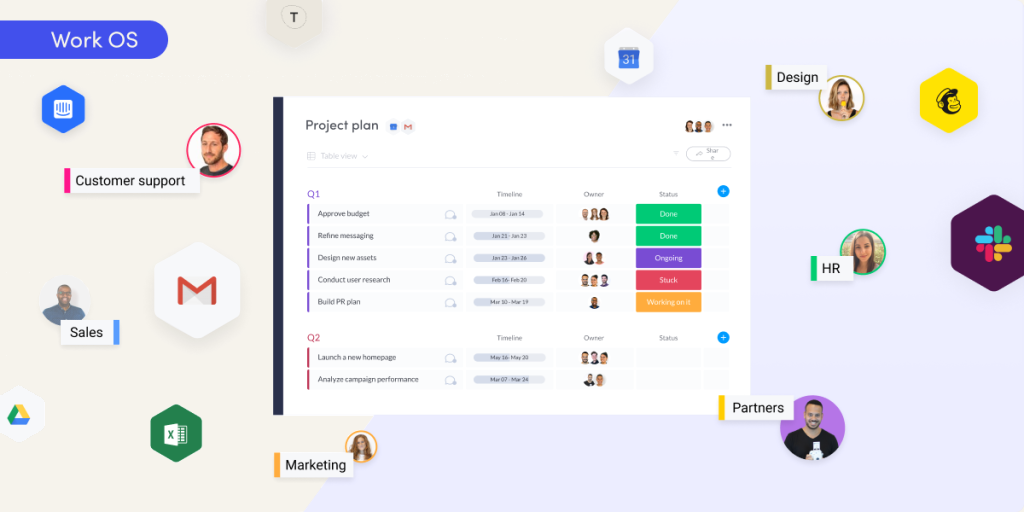 With the release of monday.com 2.0, the company has thrown its hat into the business suite ring, muscling into the ranks of heavyweights like Nextiva's NextOS, Bitrix24, HubSpot, and Freshworks. 
While there's nothing particularly new about a business management vendor grafting a CRM onto its suite of offerings, monday.com's super-fast progression from Trello-like project management tool to Work OS makes the evolution extra special.  
And monday.com 2.0 really does feature a bevy of new (and forthcoming) features that warrant its name, from code-free app creation to full process and project management. The upgraded platform's tools for bridging siloed data, capturing more data in general, and providing better analytics for custom business processes is pretty impressive.
In March, we'll see the beta release of "Sub-items" for granular, flexible process management (i.e. building more hyper-specific sub-items on your task boards). Meanwhile, the beta version of "Workspaces," a tool for team-based mini-hubs with goal-based collaboration, is announced as "coming soon."
monday.com plans to roll out more features and upgrades for its new platform throughout 2020.