Freshworks Introduces Proximity
On January 24th, customer engagement software provider Freshworks launched an important update to its Freshchat messaging platform. Dubbed Proximity, it's designed to boost your ability to engage, sell, and support with audio, video, and social tools, as well as some key new integrations.
Proximity aims to take "messaging beyond text and beyond your website" so you can engage customers and prospects wherever they are. To that end, it offers in-depth screen sharing, a handy new Chrome Extension, and Facebook Messenger integration.
Checking out the main features of Freshworks Proximity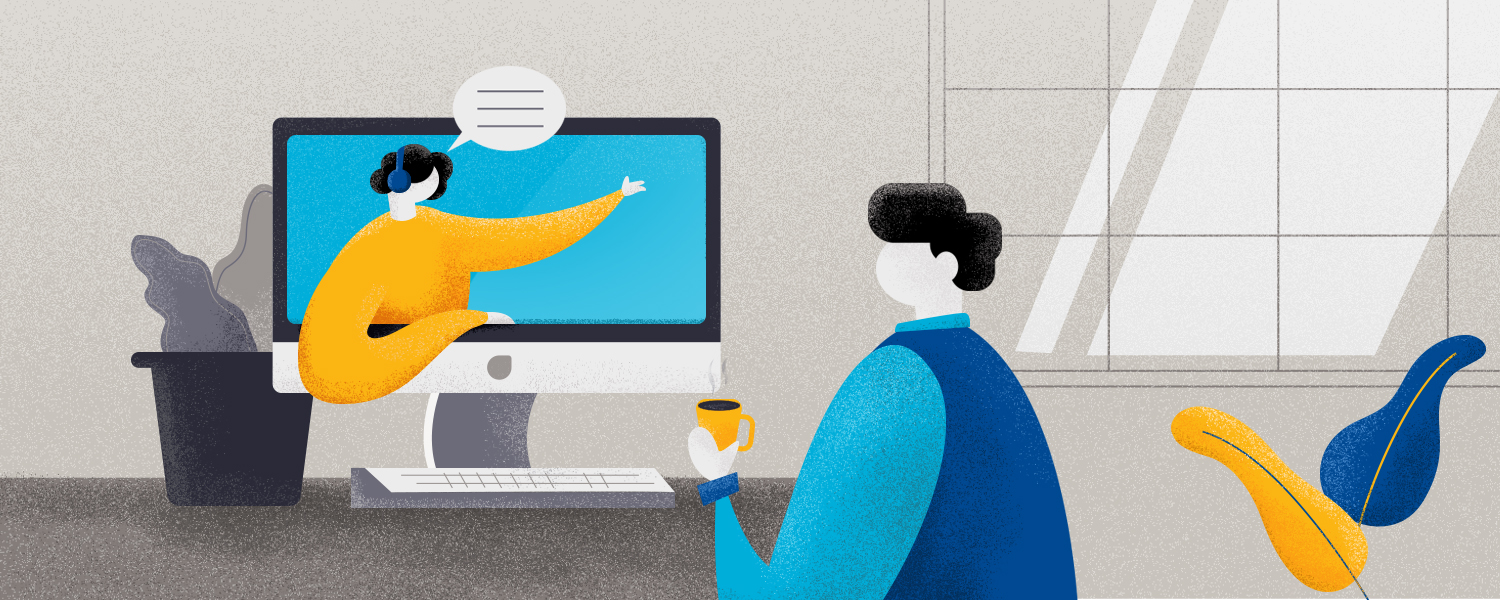 Over half of all humans now prefer to shop with a business who they can message instantly in a live chat.
Messaging and real-time text convos have become the second most popular channels for customers to engage businesses. Someday soon chat may well rise to the number one spot—57% of people surveyed by Facebook said they are messaging way more than two years earlier, indicating a steady uptrend.
With that in mind, the fact that Freshworks has chosen to roll out Proximity, and focus its energies on text-based points of contact, makes a lot of sense.
The developer has long made "de-frictionizing" business-to-customer communications its mission, and given the aforementioned stats the domain of messaging is mission critical.
Using Proximity in Freshchat fulfills the promise of holistic cross-channel engagement put forth by Freshworks 360, which was launched Summer 2018.
Here's what Proximity brings to the table.
CoBrowsing
CoBrowsing allows for screen sharing with live chat audio and video, which is a great tool for resolving issues, onboarding, and teaching features.
Applied correctly, this tool promises to bump up your first call resolution rates significantly.
Rather than beginning a long email thread of troubleshooting and guesswork or support calls where it feels like you're plugging in solutions like a pilot going through the preflight checklist, you can just take the reins, speak clearly, and fix the dang problem. It's the digital equivalent of a Genius Bar appointment.
You can send a request to share a customer's screen right from Freshchat's Team Inbox. You can also switch back and forth between View (looking at a customer's screen while they maintain control) and View + Control (taking over their cursor and desktop) functions with an easy-peasy single click.
A privacy setting allows you to mask sensitive information like credit cards to put prospects and customers at ease. On the other side of the equation, there's also a feature that lets team members take notes privately and use them for future in-convo reference.
Also, note that CoBrowsing doesn't require an installation of any additional plug-ins or third-party integrations. Definitely a feather in its cap.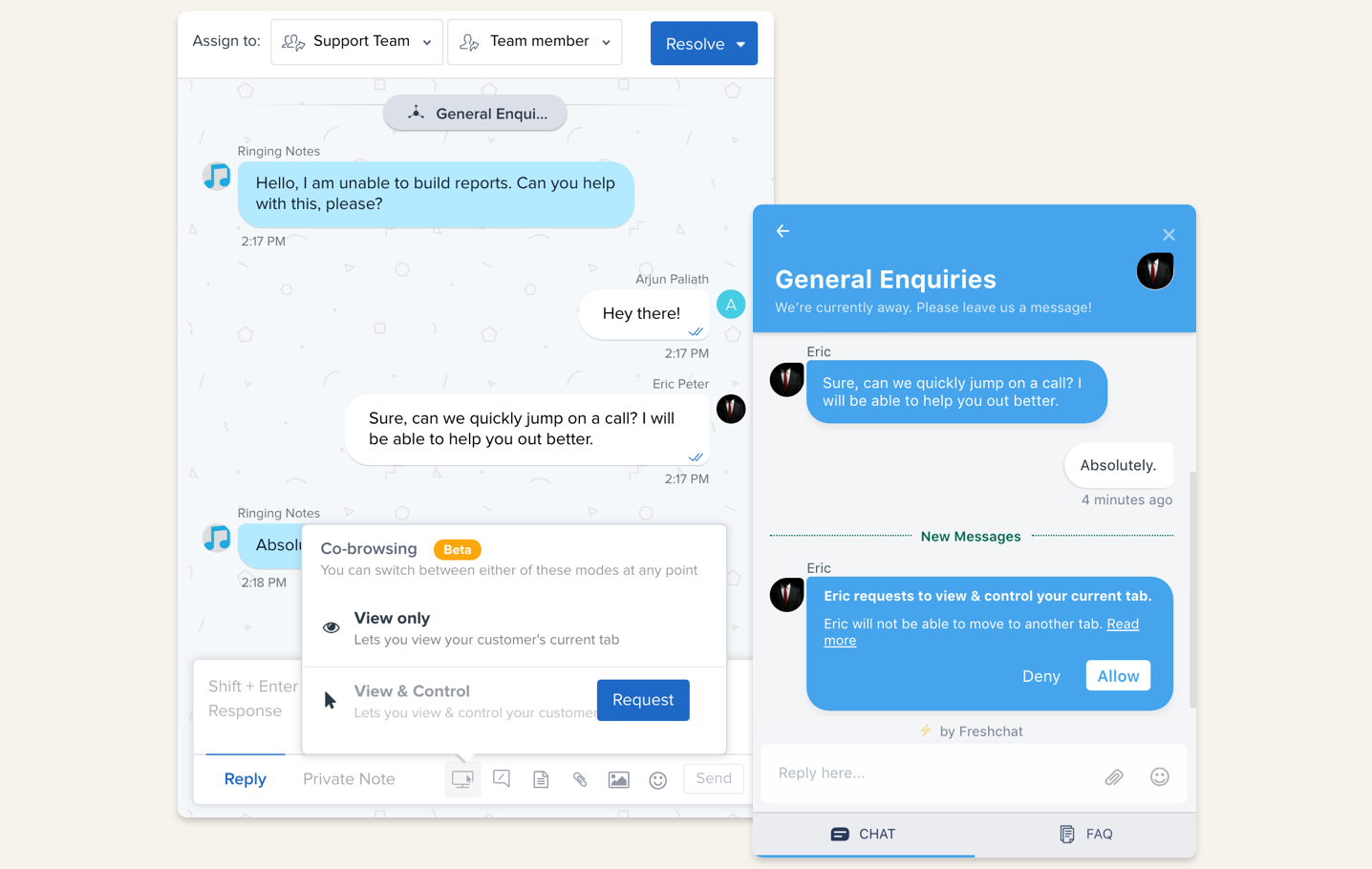 OmniChat
OmniChat is a Google Chrome extension that lets you hop on to chat and message leads and customers from any browser tab. It's pitched as a "lead machine and customer advocate that's always omnipresent."  
While the developer wording is a bit grandiose, that is indeed what it is. OmniChat finally solves the structural deficiency of the tab-locked chat box, in what is undoubtedly a victory for user-centered design.
Easy access to user profiles, Freshdesk and Freshsales ticket information, plus website navigation history helps you connect with customers on a more informed, personalized level.
By letting you roam the web, multi-task, and track down information while remaining fully engaged in chat, you're freed from the usual annoying, productivity-whittling dance between tabs.
It's fast to drop FAQs and canned replies in a chat when their inquiries are routine. One-click access to Freshchat Team Inbox lets you check notes for more context, or make logs to help give another team member context for future interactions.
Just in case you were wondering—yes, you can absolutely make use of those all-powerful Emojis, and images too!
Facebook Messenger integration
Proximity's Facebook Messenger integration offers heightened social media messaging capabilities. This is particularly useful considering 1.3 billion humans are hanging out on Mr. Zuckerberg's website.
You can add multiple business pages to your Freshchat account to ensure messages from different pages are managed from one place.
The feature also allows you to assign different teams and geographical regions to deal with the right market in the right language. Another plus: Get access to analytics tools to visualize key metrics from team member performance to customer satisfaction, chat volume over time, and agent response time.
The Facebook Messenger integration helps you reach leads and customers at scale, maintaining and growing your presence on what remains the world's most important social media platform.
Proximity's future features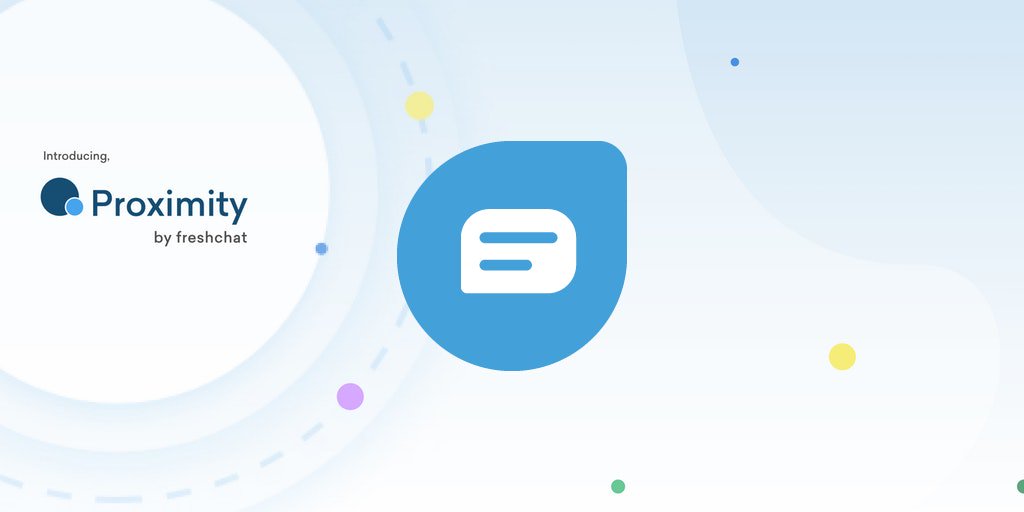 Girish Mathrubootham, CEO of Freshworks, believes that Proximity's features will "empower businesses to enhance their customer support efforts by being even closer to consumers."
And indeed, the video and social messaging features are pretty useful. Ditto for the ability to detach your messaging box from a specific browser tab.
Freshworks 360 was intended to consolidate all of the developer's features into one user-centric tool, disrupting customer engagement software by allowing you to reach out across every relevant channel. Since then, the software has earned accolades from real humans for its ease of use vis-a-vis traditional CRM systems.
Proximity continues this Uberization of business communications, streamlining the legwork of customer support efforts in the text zone. It's all about empowering your sales and support teams to do better work in a smarter way, with less heavy lifting.
With this new tool, Freshworks continues to position itself to catch the wave of small and medium-sized businesses planning to switch out their legacy CRMs for more simple, integrated solutions over the coming years, taking aim at industry giants like Salesforce.
Future updates, apparently set to be rolled out in the coming weeks, will include automated translation for shrugging off language barriers and live video recordings for watching, learning, and tweaking. Stay tuned folks.