Can Freshworks 360 Make Software Feel as Simple as the iPhone?
"A widescreen iPod with touch controls, a revolutionary mobile phone and a breakthrough internet communications device," the late Steve Jobs famously said on stage at Macworld in 2007 when introducing the first iPhone. "Are you getting it? These are not three separate devices. This is one device."
By merging multiple functionalities into one elegant, customer-centric interface, Apple sparked a tech revolution that made mobile computing attractive and accessible to all.
The influence of this ground-breaking approach has gone way beyond the mobile industry, and is still inspiring software developers to create simple, user-friendly solutions.

The original iPhone, which went on sale 11 years ago, forever changed the way we access the world's information, and set the standard for the modern smartphone.
Before 2007, mobile phones could take pictures, display emails and run a few games, but were primarily used for voice calls and texting. Devices with more capabilities, like Research in Motion's BlackBerry, were often expensive and complicated to use, considered by many to be the exclusive realm of the business elite.
With its unified, user-friendly interface, the iPhone was designed to appeal to the general public.
The Birth of an All-in-One Product
Right from the start, the device had the multi-touch, full-color screen which came to define the smartphone. Apple's decision to release a completely touch-based phone without a hardware keyboard was quickly mirrored by competitors like Samsung and Google, the design eventually became a staple feature of mobile phones.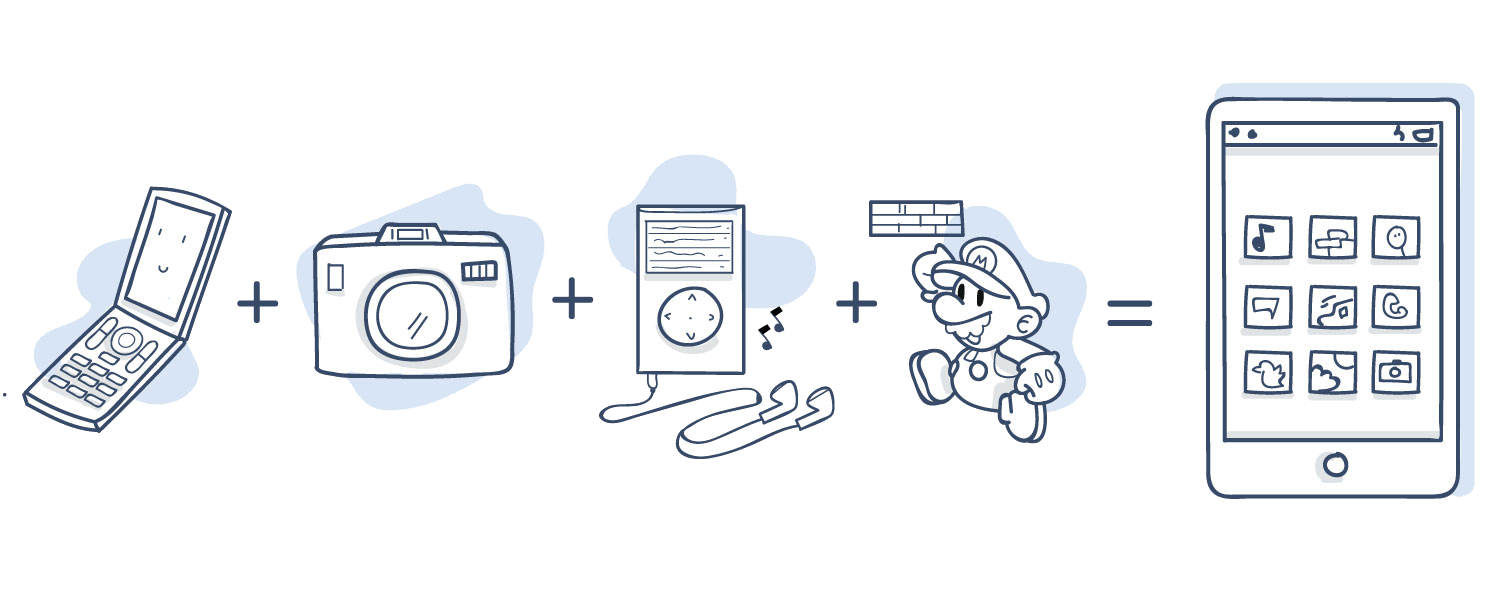 Since the practice of reaching out and touching icons on a screen comes instinctively, even to those without a computer background, smartphones have become much easier and fun to use. Besides being aesthetically appealing, touch screen technology requires less hand-eye coordination than a typical cell phone, allowing users to complete tasks much faster.
The iPhone also helped develop the App Store, allowing software providers to create and sell applications to millions of smartphone owners. This central marketplace made way for Instagram, Facebook Messenger, Uber, WhatsApp and SnapChat, and turned the iPhone into the pocket computer so many users rely on today.
The App Store turned the usage of smartphones into a very personalized, customer-centered experience. By choosing apps that fit their specific needs, users can truly make their mobile devices their own.
Together, the iPhone and the App Store established the idea that electronic devices do not need to be functionally rigid. Today, millions of people use a smartphone as their only camera, communicator, GPS, music player, trip planner, fitness tracker and payment tool.
A New Software Standard
Global iPhone sales have risen strongly over the years, from 1.4 million units sold in 2007 to more than 216 million units in 2017. In total, Apple has sold more than one billion iPhones worldwide from 2007 to 2017.
The iPhone X, the latest version of the iconic device, was the world's most popular smartphone model overall for the first quarter of 2018, according to a Strategy Analytics report.
Many analysts attribute this success to a combination of simple design and extensive applications.
As the main growth driver in the smartphone market, Apple pushed competitors to develop new products and systems to respond to evolving consumer demands.
The company's integrated, user-friendly approach has set a standard for the whole tech industry, and a growing number of software providers are currently working on developing similar user-centered products. This trend is increasingly observed in the business software industry.
Revolutionizing the Business Software Industry
While running a business in today's competitive environment means facing an ongoing series of challenges, entrepreneurs have more tools at their disposal than ever before to achieve their goals efficiently. 
Customer Relationship Management (CRM) software is a particularly powerful solution that can help companies of all sizes nurture relationships with customers for long-term sales.
A happy customer is a loyal customer, an age-old proverb from the book of anyone who runs a successful business.
Thus the ethos of a CRM focuses on making customers happy rather than increasing profits. By delivering exceptional customer service, brand loyalty generates higher revenue.
Reminiscent of the first smartphones that seemed inaccessible to the general population, some early CRM solutions were considered to be exclusively geared toward large corporations due to their complexity and high price points.
However, Apple's user-centric approach has inspired many developers to create fully integrated, intuitive and easy-to-use CRM solutions. An increasing number of software providers consider that CRM tools should be as effective and user-friendly as consumer apps like WhatsApp and Uber.
Some of the most popular CRM options on the market, like BuddyCRM, Copper, Less Annoying CRM and NoCRM.io  were even created specifically to offer alternatives to previous overly complex systems.
Enter, Freshworks 360
Inspired by Apple's iconic phone, software provider Freshworks Inc. created a CRM software that merges multiple sales, customer service and marketing applications on a single, user-friendly interface. The solution, called Freshworks 360, is designed to help businesses of all sizes maximize customer engagement with apps that are simple and fun to use.
All platforms work tightly together to allow users to collaborate more effectively and keep track of a full 360-degree view of their customer data. For example, all customer history entered by salespeople is instantly passed on to members of the support team, so they are always aware of the background of any customer they interact with.
The software supports communication across multiple channels, which means that customers can reach Freshworks 360 users instantly via email, websites, phone, live chat, social media, and forums.
Freshworks 360 offers many other features, including a call center solution, a customer support helpdesk, and web marketing tools. 
The iPhone of CRM Software?
The ability to perform all critical tasks with a single software can significantly help companies save time and optimize their productivity.
Freshworks' well-organized interface provides quick access to common features and requires minimal explanation on how to use it. This enables startup companies without previous knowledge of any CRM software to foster customer engagement as effectively as well-established corporations.
"We are on a mission to put easy-to-use business software in the hands of the people who need it, and Freshworks 360 is a major step in helping us do exactly that," co-founder and CEO of Freshworks Inc. Girish Mathrubootham declared in a recent press release.
Mathrubootham is confident that this user-centric solution will help Freshworks set new standards for the business software industry the way Apple revolutionized the mobile world with the iPhone.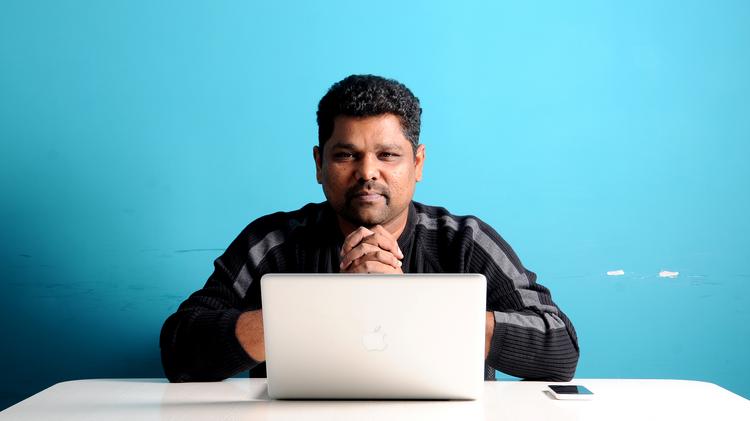 With satisfied users stating that Freshworks 360 is "far easier to use"  than traditional CRM systems they have employed in the past and that it significantly helped them increase their customer satisfaction scores, the company seems to be on a good track to achieve this objective.
About Freshworks Inc.
In June, Freshworks announced it had reached a financial milestone by crossing $100 million in annual revenue. The company mainly accredits this achievement to its growing user base of more than 150 000 businesses worldwide and to the constant expansion of its product line.
Freshworks Inc. was founded in 2010 as a customer support software under the name Freshdesk. After introducing new CRM, web marketing and call center applications in 2017, the firm changed its name to Freshworks Inc. The rebranding aimed to emphasize the company's new and lesser-known capabilities. 
Headquartered in San Bruno, California, Freshworks currently has offices in India, United Kingdom, Australia, and Germany.