Features & Benefits of CRM Software (Customers & Business Advantages)
When it comes to contacts, customers and clients, the same question keeps popping up. Why use a CRM system? 
This article is going to go over the benefits of CRM. Firstly, its benefits for customers, and then we talk about the advantages of CRM for businesses. Once you've gone through the article, feel free to check out our reviews of the best CRM solutions to get the pros and cons, the feature and tool breakdowns, and pricing comparisons. 
Featured CRM sponsors for your Business
i
Why is customer relationship management important?
 So why is customer relationship management so key these days? There are many answers, and we'll go through them one by one in this piece. But perhaps the one thing that should be stated upfront is: If you are not taking advantage of CRM, your competitors are, and they will win in the end.
By now, perhaps you are well familiar with the importance of customer relationship management. If not, let us break down the pros of CRM software tools. First off, here are some key benefits of CRM which apply to the customer-side of business. Afterwards, we'll dig into the purpose of CRM software for your startup, small business, a large one, or enterprise.
What are the benefits of CRM software to customers?
Before we get into the CRM benefits for business from your side as CRM users, whether as a business owner or salespeople team leader, let's talk about how your customers will benefit from you using a customer relationship management system. Some of the key customer relationship management benefits for customers are the following:
They'll see what they want
With a CRM system, marketing campaigns can target your potential customers with only relevant information for them. This can be based on their previous search or purchase histories or demographics. This is a great way to begin the customer journey.
They'll get what they want 
A CRM solution helps streamline the sales process so that each customer gets what they want, how they want it, and in the most timely fashion. From lead generation to pipeline conversion, the right CRM matches each customer up with the best agent to meet their needs.
They'll get the help they need
Once upon a time, customer information might have been sloppily kept on Excel spreadsheets. The best CRMs gather and unify all customer data in one place for everyone in your organization to access. This is crucial for delivering top customer support, where each agent can have an immediate understanding of each contact's needs and problems to help them as expediently as possible. Here's a longer article on the CRM definition.
What are the advantages of CRM systems for the business?
Now that the general CRM advantages for customers have been laid out, it's time to talk about the advantages of customer relationship management specifically for business. CRM software is useful because of a number of reasons, all of which in the end will make working more streamlined and boost your bottom line.
Ready? Let's take a look at some of the many CRM features and benefits:
1. Better client relationships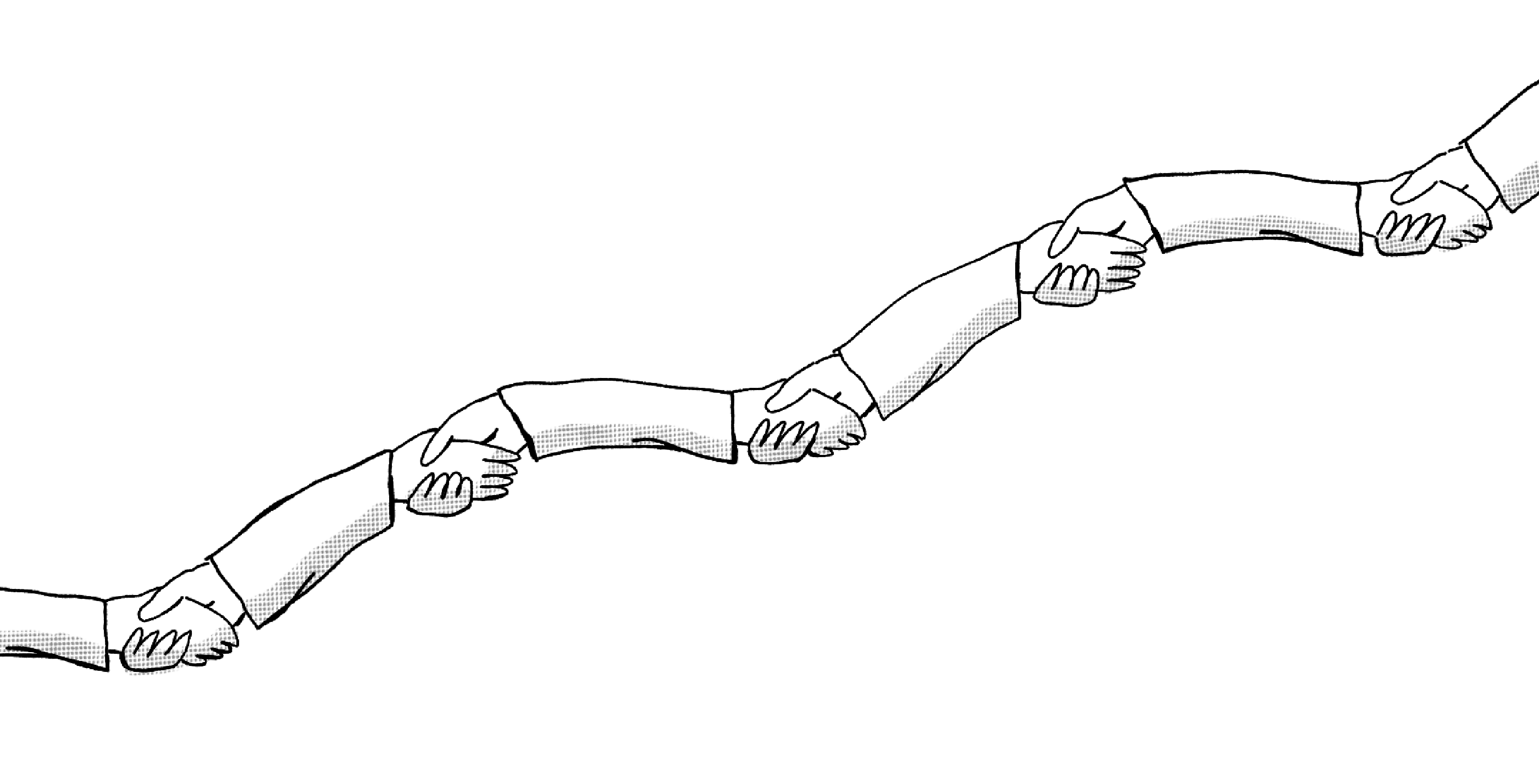 By having access to a unified view of contact and customer information, you're in a better position to know who's who and provide personalized, thoughtful service and support. By receiving in-app notifications of customer inquiries across multiple channels (social media, web form, email, voice, and more), your response times will be faster; automation tools for transferring inquiries to the most relevant agents, and collaborative tools to involve multiple team members also make your responses smarter, and speed up issue resolution times.
CRM systems can dramatically improve customer experience, helping you retain existing customers and turn leads into new customers.
2. Ability to cross-sell
To increase sales doesn't only mean new customers but selling new products to regular customers. CRM software gives you in-depth information on a customer's purchasing behavior and their place in the customer life cycle. When you know what products they've bought, you can intelligently cross-sell products and services related to their interests. With the right planning and data, you can avoid the major pitfalls of cross-selling, i.e. annoying customers with irrelevant or poorly timed suggestions.
When you know customer needs inside and out, and their preferences over time, there's also the benefit of better upsell results. CRM data collection and marketing automation can identify the incrementally more expensive, higher-end products and services that a customer will actively consider, rather than reject out of hand. 
3. Organize customer information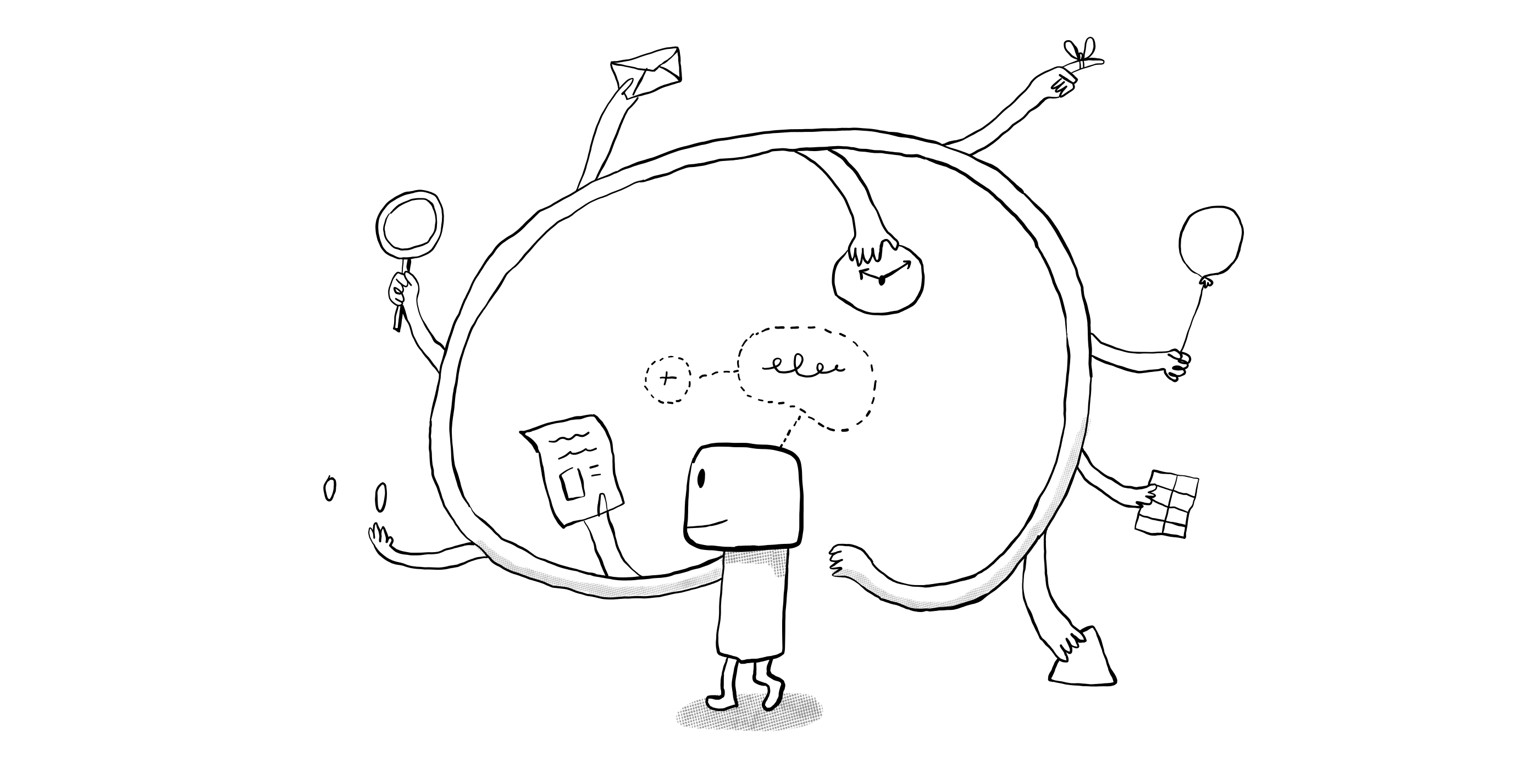 With CRM, all your customer data across channels is consolidated in one place. You can easily keep track of who's who, log notes on individuals, and see the history of each customer's interactions with your company. For example, when they visited your website, if/when they spoke to a sales, support, service rep, and what they've purchased.
This allows you to see where in the customer life cycle or journey your customer is, and segment customers according to interactions with your company. CRM contact organization tools also have tools for eliminating duplicate customer profiles. 
4. Sales productivity
Sales productivity tools notify you to send a follow-up email, provide detailed customer purchase histories, and allow you to track deals through the sales pipeline. They can also identify a new sales opportunity, and track existing opportunities by stage, month, amount, and the probability of success.
Sales reports provide detailed views of who your best customers are, where your leads come from, sales pipeline pain points, customer motivation for purchasing from you, and more.
5. Improve customer satisfaction
When customer interactions are backed by service CRM, you'll be better positioned to increase your standard of service and support. Over time, you'll be able to build up distinct customer profiles, leading to an in-depth understanding of group values, preferences, and demographic and geographic information. You can identify your stable customers and reduce marketing activities accordingly and determine churn risk and customer sentiment, meaning you can intervene in a timely fashion to shore up relationships and save deals.
More directly, CRM offers survey features for monitoring customer satisfaction and customer ratings for individual service and sales reps.
6. Centralized database across your sales organization
A centralized database unifies information across departments and teams, allowing you unlimited access to lead and contact information, purchase histories, inventory, sales, and marketing information. When your sales reps are on the beat, they'll be able to have access to a client's interactions with other departments like service and support, meaning they're well-positioned to anticipate customer demand.
You can also capture multichannel customer interactions, like when a customer fills out an online contact form, spends time on a specific website section, or leaves a blog comment; with a CRM platform, that information all goes into an organized database and becomes a part of your business's useful data.
7. Maintain all communication and interactions with prospects
All your interactions with prospects and customers—email, phone calls, chatbots, and more—can be tracked and managed with CRM. This allows you to receive notifications on whether or not you've responded to a lead or customer's inquiry in addition to fulfilling your follow-ups in a timely manner, without having to resort to post-its and scattershot manually-input reminders across other digital tools. 
8. Automate mundane tasks
CRMs offer marketing automation, sales force automation, and service automation, eliminating a lot of repetitive, menial tasks. This gives more time for the high-level cognitive tasks humans are best at (like one-on-one engagement with customers).
Automation tools for data entry, smart identification of potential customers, lead and customer tracking, drip email marketing, follow-ups, and information field updating also make your business smarter, with less effort. These automated workflows often come in templates or can be easily set up.
9. Enhance team collaboration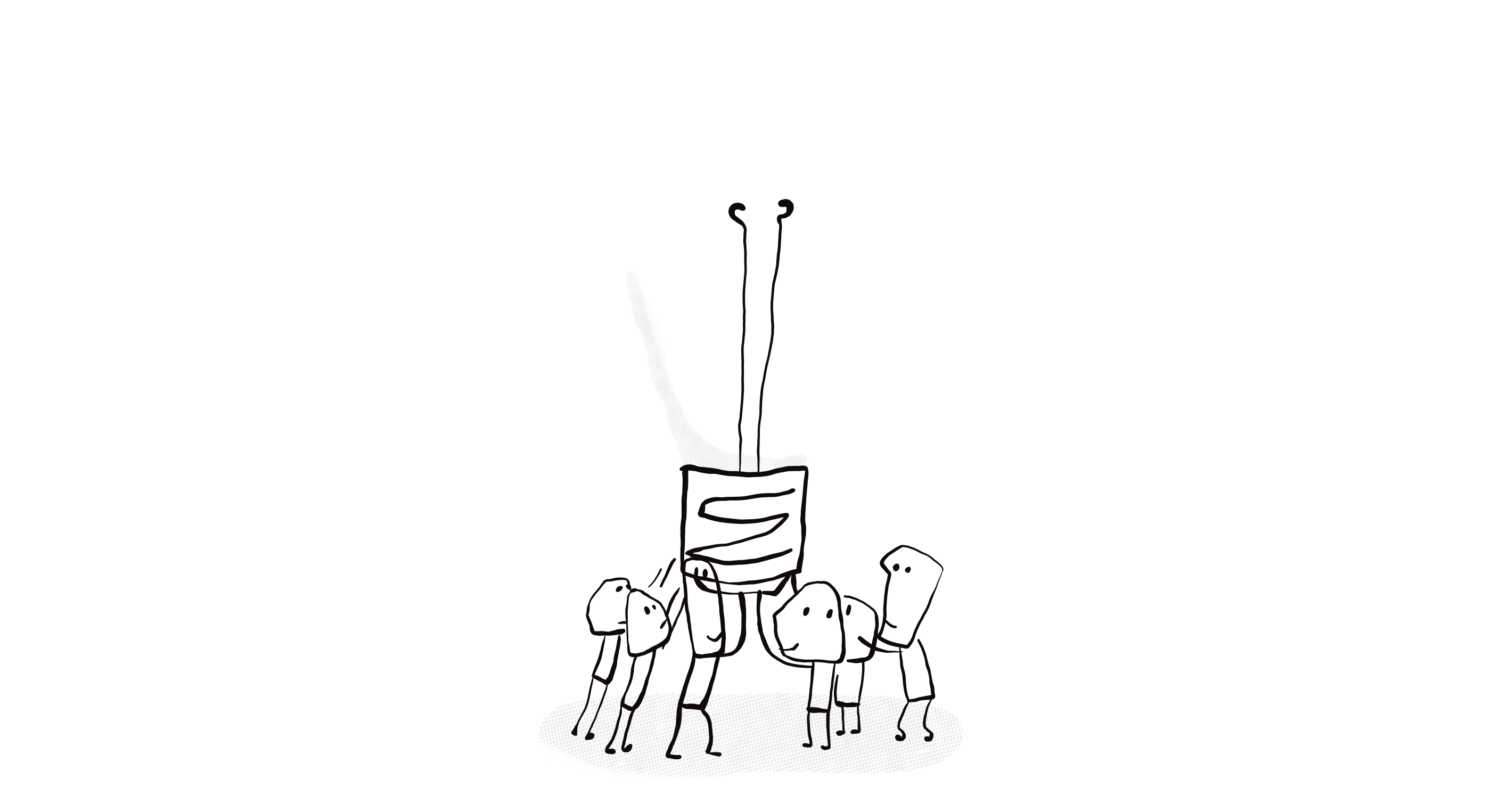 Collaborative CRM tools help facilitate communication throughout your team, as well as with external stakeholders like suppliers and distributors. This allows you to collaborate on strategy, and deliver best practice results within your company in all customer-facing interactions.
By sharing customer information across your team, you can establish best practices for contacting them (when, and over which channel) and ensure consistent, quality customer interactions. Team members will be able to access individual case files in real-time, reducing the need for face-to-face meetings. Mistakes and redundancies are stamped out, so service costs fall too.
10. Generate customer insights

Customer data feeds customer insights while a CRM unifies cross-channel activity of users, offering a single, detailed portrait of each individual—from geographical location to brand affinities, interests, and purchasing behavior. 
Having a holistic view allows you to know who your public is, and personalize engagement. AI and machine-learning driven data mining can provide recommendations for sales, marketing, and other teams to predict churn and the best next action to take.
11. Enhance Client Retention
Customer retention and churn rates are key determiners of any company's success, customer churn being a major obstacle to any business's growth.
CRMs offer tools like sentiment analysis, automated ticketing, and customer support and service automation, all of which help give human agents the information they need to defuse issues and build customer loyalty. In-depth analytics tools that look at customer life cycle can show you when churn happens and its causes, so you can identify and address specific pain points. 
12. Segment Customers
CRM reporting and analytics tools can segment leads and customers into different categories, using criteria like how long they spent on your website, what links they clicked on, and what kind of personal information they shared on a form. 
With a marketing CRM, you can use segmentation tools to build separate marketing campaigns for separate demographics, keeping your brand "top-of-mind" until the lead is ready to become active. These can be drop email campaigns or homepage pop ups. For sales, you can use segmentation to filter customer type, location, or deal stage, calibrating your pitch and outreach timing, and increasing the likelihood of making a conversion or winning a deal.
13. Automate forecasting for your sales performance
A sales CRM provides automated sales forecasting tools, incorporating metrics on deal value and the probability of deal close, so you can get accurate estimates on sales and allocate resources accordingly.
Accounts management tools automatically put client information in one place for easy access, including their activity, pending deals, associated contacts, and payment status. Quotation management lets you generate quick quotes and keep track of those already in play. Both are super useful for forecasting sales and orienting your production and operational resources around specific customer segments.
14. Map your sales processes over time
When you run your sales processes through CRM, your sales team will gain full visibility on emails, calls, client meetings, team member performance, and results. Over time, this will generate more and more valuable sales data, offering insights on what aspects of your sales cycle are performing well, and which are in need of some tweaking. 
With centralized data at your fingerprints, CRM allows you to define KPIs, build sales pipeline stages, identify criteria for lead qualification, and figure out which specific actions sales reps should take at any given deal stage. This will allow you to build a repeatable sales cycle, and refine it to get the best possible results. 
15. Cost-effective
There are many modern CRMs affordable for small and mid-size businesses, and even freelancers. Cloud-based, SaaS platforms and increasing competition have driven down costs, while the 'Uberization' trend has cut down CRM learning curve, minimizing implementation time and in many cases eliminating the need for in-house developers and IT. 
Additionally, there's the 'bang for your buck' factor; tools like Business Intelligence (BI), machine-learning algorithms, and AI, previously priced beyond the reach of the average company, are now integrated into many low-cost and no-cost platforms. 
Also, there are a lot of free and open source CRM options, so that all businesses can afford such software.
16. Create administrative tasks efficiently
Repetitive admin tasks take up a lot of time. Manual data entry—seeking out a specific email thread in your jumbled Gmail inbox, recording contact information and importing it from your phone (or a napkin) to the company's contact database—all these little menial tasks cut into more important business processes. CRM addresses these pain points by automatically consolidating contact data from different sources into one full-visibility profile, plus giving you a searchable, cross-channel overview of all your communications with any given contact. 
17. Scale and grow efficiently
With analytical CRM tools, customer information of all descriptions can be collected and analyzed from multiple channels. Being able to understand the customer life cycle in terms of quantitative data offers holistic benefits for how to engage leads, convert leads to customers, and retain them. When you know your customers well-and-truly, it leads to improved customer experience and, in turn, more customer loyalty. 
By ensuring customer needs are met, you can build a sustainable business model and start scaling and growing. CRM strategy tools for marketing and sales lead to informed business decisions; you'll be able to run cost-effective campaigns targeted at the right customer segments and predict your hiring requirements over time in relation to projected business growth.
18. Accessible from any device and anywhere
Cloud-based, SaaS CRM provides seamless access from any desktop, tablet, or smartphone. Mobile CRM comes standard with most platforms, allowing you to take calls, close deals, respond to inquiries, and generally do in-office tasks anywhere. 
Having contact management, sales management, and sales pipeline features in your pocket at all times is a powerful proposition. Having access to in-depth information stored on the Cloud at all times, you'll be in a superior position to knock down tasks and deal with customer-facing interactions.
What can CRM do for my business? Our takeaways
Well that about wraps it up: the whole gamut of pros, benefits and advantages of customer relationship management in a nutshell. 
We've covered why CRMs are useful for the customers dealing with your business. And we've really shown you the many ways CRMs help businesses. We hope your final takeaway is to start shopping around for the best CRM solution for your needs, if you haven't already. Remember, check out our other reviews and comparison texts, but also play around with CRM free trials and free versions. 
Happy customer relationship managing!
FAQs
Why is it important to build relationships with customers?
Building relationships with customers is important because it helps businesses maintain customer loyalty over long periods. This means more cross-selling, up-selling and referrals. It also prevents customer churn in case of any bad experiences. CRM solutions offer many tools to build meaningful and long-lasting customer relationships.
What are the disadvantages of CRM systems?
There are very few cons to a CRM solution. One of the main disadvantages of CRM may be that employees are reluctant to use new software. If you provide space for the learning curve, they should soon realize that a CRM software is very helpful in their jobs.
Why do CRM implementation projects fail sometimes?
CRM implementation sometimes fails because the people using them have not fully adopted the platform. They may be used to older apps, or be too busy to learn the new one. Bad data is another reason implementing a CRM fails, so clean it up before implementation.