Zendesk Relater 2020: The Miami Content, Delivered Virtually
Zendesk Relate 2020, originally scheduled March 3rd to 5th in sunny Miami Beach, Florida, became Zendesk Relater, a virtual two-hour hangout available on-demand across the globe. 
The two-hour webinar featured CRM insights, Zendesk product updates, and a diverse range of speakers from Olympic gold medalist Abby Wambach to Guy Raz, the host of NPR's "How I Built This," among several others. 
Distilling three days of conference material into a two-hour program is no small feat, yet Zendesk tackled it exceptionally well—thoughtful, visually and semantically organized with easily digestible content, Relater offers a positive and inspiring retreat from current global affairs and the distractions of a recently sanctioned remote work lifestyle.
Moving forward, friction-free
Sarah Reed and Zendesk CEO, Mikkel Svane inaugurated the digital event, coming to us not from the brand new stage of the Miami Beach Convention Center but from their balcony and living room in hazy San Francisco.  
Bringing, as always, a light-hearted enthusiasm to the table, Mikkel humorously addresses the difficulties many are facing with a recent transition to remote work—i.e. hungry children, complicated wardrobe decisions—and reminds us that even in these uncertain and stressful times, social distancing doesn't mean we have to be disconnected. 
"One of the things that has always been important for Zendesk," Mikkel states, "is that we've always been focused on removing friction." 
This 'zero friction' mentality can be seen in Zendesk's business processes, software design, products, and most importantly how Zendesk helps customers engage with their customers. 
Within ten years Zendesk has gone from 5,000 paid customer accounts to 157,000, a success Mikkel credits to Zendesk's "service-first" mentality. 
Beyond customers, the Zendesk platform has grown a lot in ten years—from a single product (Support/customer service) to a range of solutions over the entire customer experience rainbow.
Today, Zendesk is becoming a service-first CRM, with a range of new product launches and updates. 
Zendesk 2020 product announcements
The Support Suite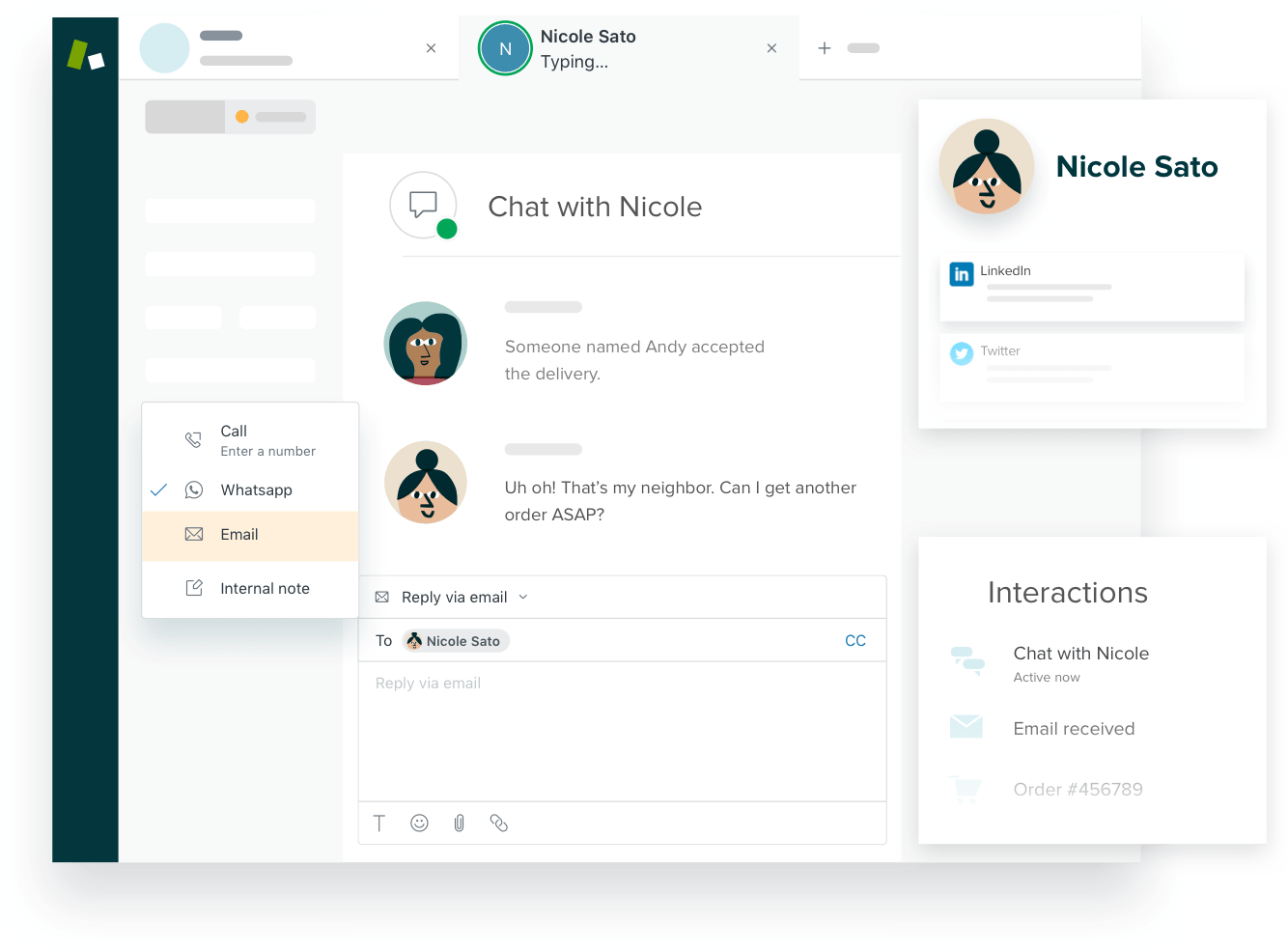 The first of the product update announcements is the Zendesk Support Suite, which has been "supercharged" for conversations and messaging. Messaging is the current state and future of service, Mikkel mentions that 1.2 billion messages have been sent out since the Support Suite's launch in 2018. 
There is also a new agent workspace with real-time AI which focuses on putting a unified conversation front-and-center. An omnichannel composer helps agents follow up on the channel that makes the most sense and live updates let agents know when a customer is returning to a conversation, even showing when a customer is typing. 
Zendesk Sell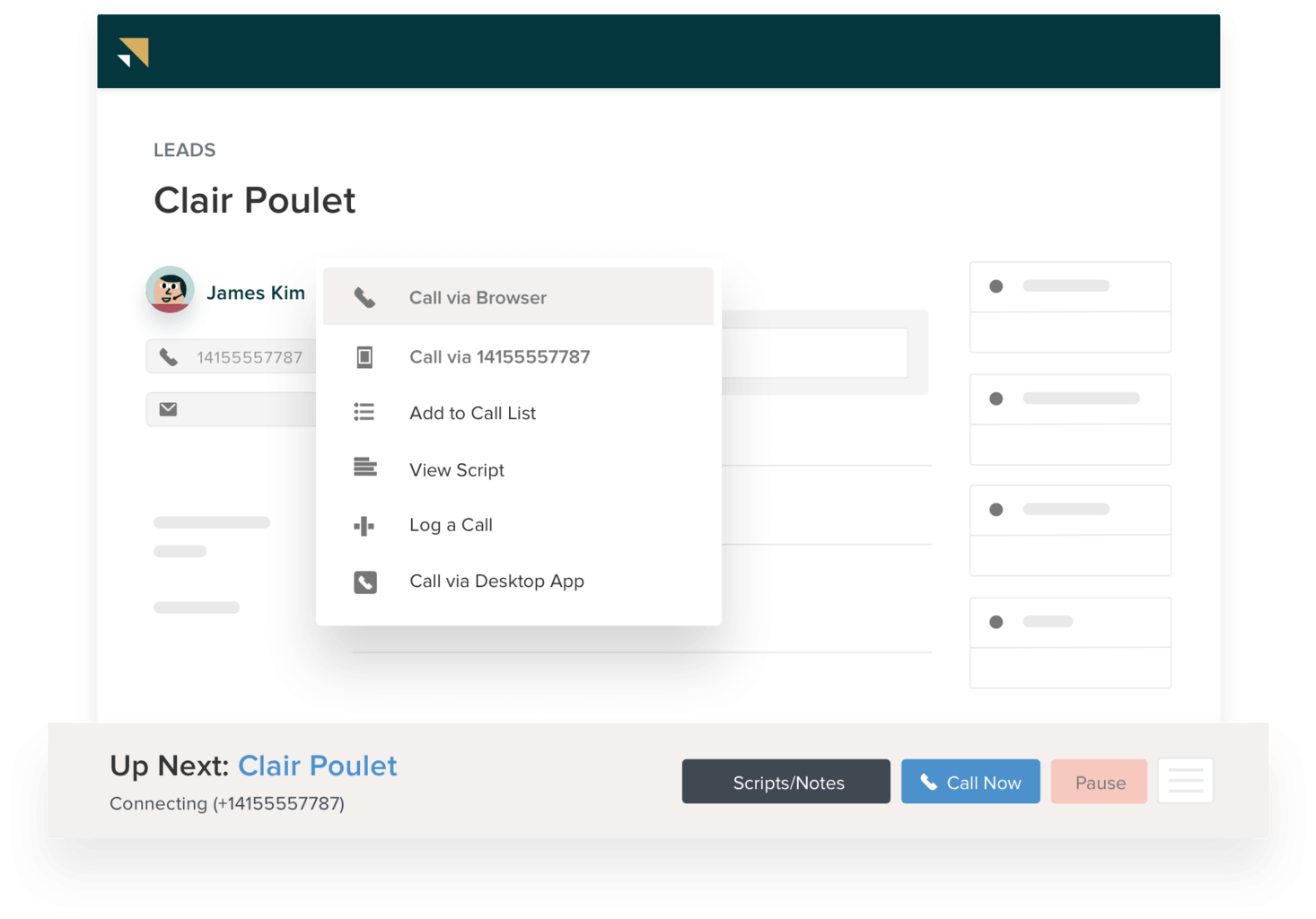 Next up, Zendesk Sell launches a new sales suite, giving reps all the channels they need—email, text, voice, and Zendesk chat. New chat functionalities help reps chat with customers more freely and convert them to a lead when it makes the most sense, plus there are prospecting and data tools now powered by Clearbit. 
Zendesk Sunshine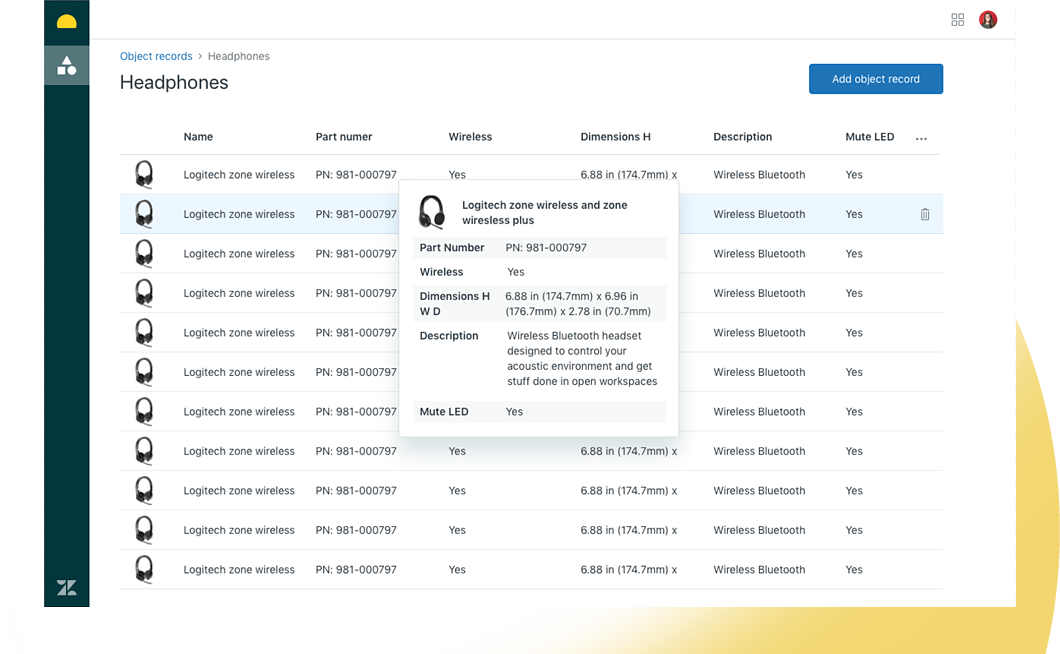 Big news for Zendek's service-first CRM—Zendesk Sunshine is now fully available to everyone. First released at Zendesk Relate 2018, Sunshine is an open and flexible CRM platform that is AWS native, so "it lives, it breathes the public cloud." 
Sunshine Conversations brings together all social messaging channels so you can make better customer experiences happen. Later this year, Zendesk will release Sunshine Workflows which will take triggers and automation capabilities to the next level—you'll soon be able to automate any customer process.  
Relater keynotes
The Stakeholder Economy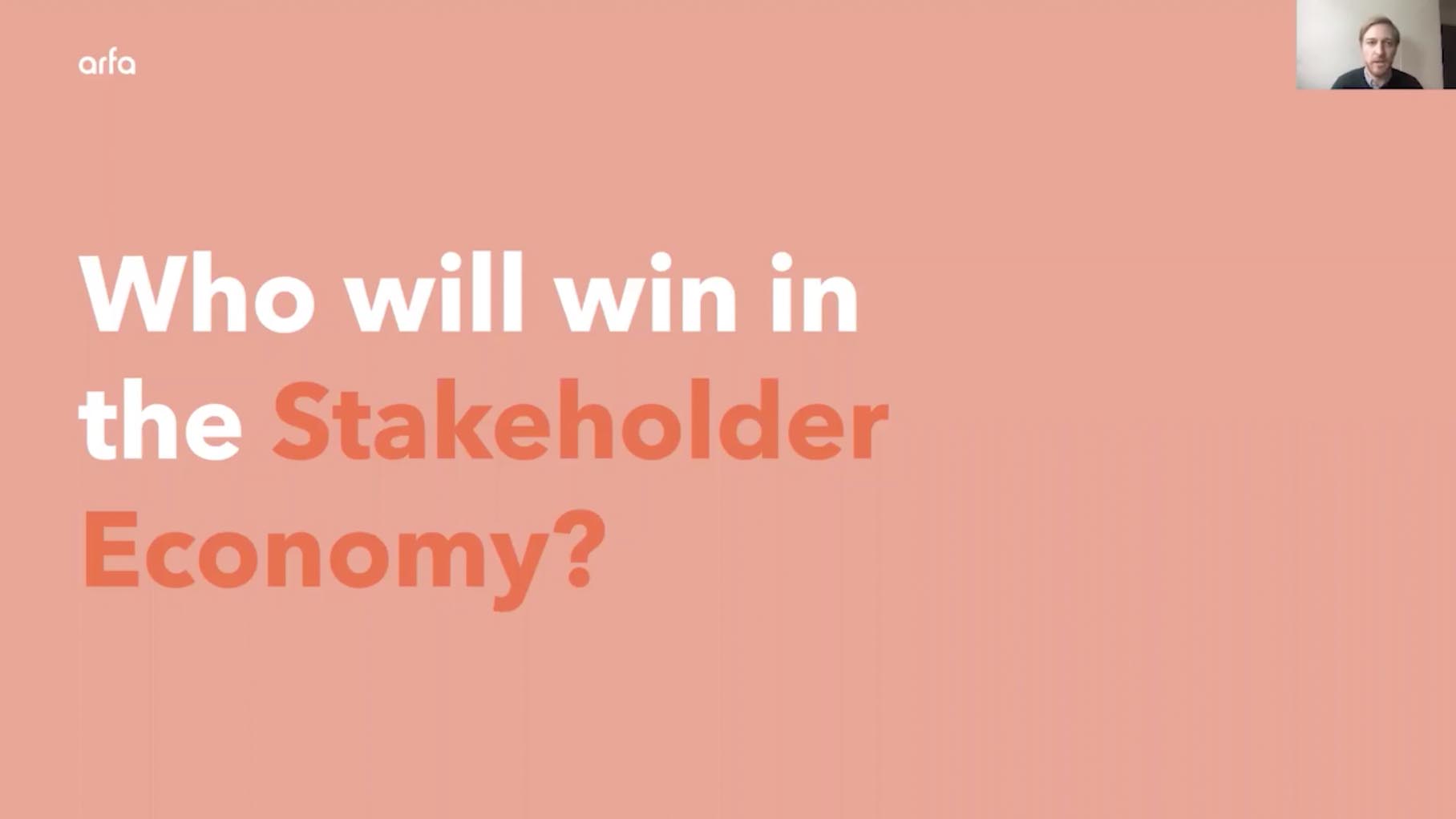 Relater's first keynote is Henry Davis, founder and CEO of arfa, a consumer goods company that develops personal care brands through close relationships with the people who use them.
Davis discusses what he labels as "the stakeholder economy," the era of direct-to-consumer (DTC) products. Tracking the evolution of DTC from the consumer packaged good industry to social media, Davis believes customers are evolving too: people want to choose from more than subtle variances of essentially the same thing—in a stakeholder economy we say goodbye to the generic, gendered options of, say, "powder fresh" or "mountain fresh" deodorant in favor of more personalized products. 
According to Davis, 76% of young people want a brand to lead their identity, but only 13% feel as though brands are actually doing a good job at this. The solution? Stop looking at customers as data points. 
The winners of the stakeholder economy will focus on what people want, not what people need; winners will respond to where customers are today and not where they were last month; winners will be those who build the best customer relations because "you can't data your way to creativity."
This leads into Zendesk's President of Products, Adrian McDermott's keynote, in which he discusses the 5 big bets for the future of CRM and how to "turn data into your superpower."
5 big bets for the future of CRM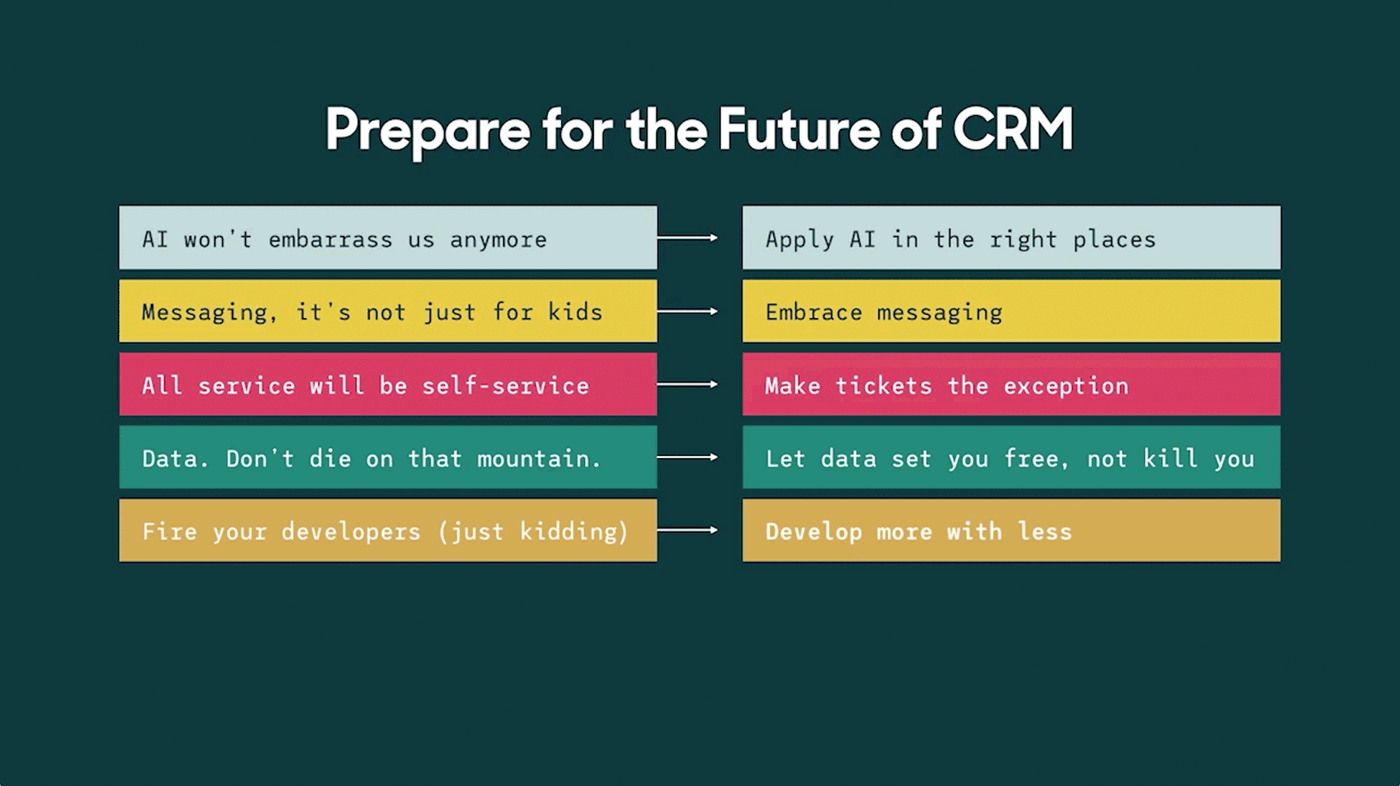 McDermott discusses the future of CRM in five points.  
"AI won't be crap anymore"

Embracing messaging 

All service will ultimately be self-service 

 Data can set you free 

Hire citizen developers 
AI is everywhere but it's not necessarily behaving at its best just yet. This doesn't mean it's not worth the investment. McDermott's advice? Use AI for what it's good for and set it up for success: web and mobile messaging, answer bot resolutions, self-service. 
For AI to work, we need data and data has become overwhelming—companies manage almost 3x more customer data compared to five years ago. Yet the more data companies have, the more transparent and responsive they can be. Thus, McDermott's catchphrase, "turn data into your superpower"—invest in data tools that democratize information. 
Just as data should be democratized, so too should software development. The future of CRM includes citizen developers, who, according to McDermott, will make up the majority of developer resources. With low-code or no-code tools, companies can begin to solve shareable, repeatable business problems. 
By embracing messaging, transforming the majority of service to self-service, and democratizing data and software development, businesses can "build easier, build better, build faster." 
IDEO takes over Zendesk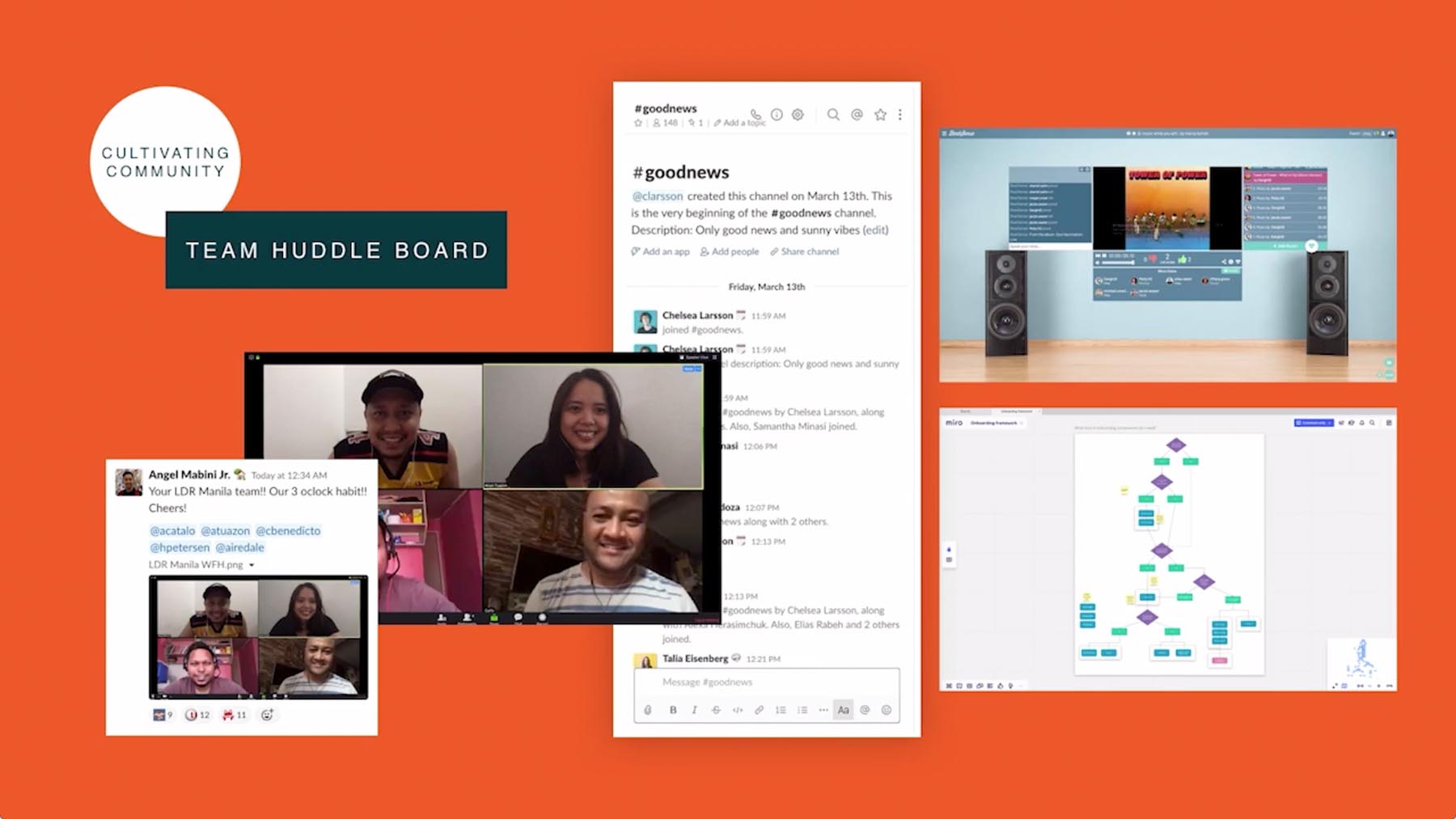 In June of 2019 the design lab, IDEO came to Zendesk's Madison, Wisconsin office to help conduct a new Zendesk initiative: The Empathy Lab. 
Founded by Mike Kelley in 1991, IDEO is a global design and innovation agency that's popular in design circles but hasn't quite permeated mainstream business culture. Studying personalities and behavior, the firm works to bring human-centered design methodologies into organizations of all shapes and sizes. 
Working with IDEO, Zendesk decided to incorporate one of its core company values, empathy, into a case study to find quick, inexpensive hacks to improve social connection and empathy in contact centers.
The five main areas of focus they discovered include: 
Cultivating community

Promoting focus 

Sparking connection

Humanizing impact 

Recognizing others 
Solutions ranging from "team huddle boards" (essentially a community board in the workspace), a special desk, or status light, to signify if someone is available or not, a creative nametag to learn more about your colleague, using wallboards to display "fun" metrics (like how many cans of La Croix customer service rep, Dylan crushed), and handing out stickers of recognition for specific skillsets. 
These five solutions tackled obstacles like overlooking the value of community, feelings of guilt as a result of "walk-up" culture, team anonymity, accounting for the unaccountable, and recognizing all the untrackable metrics—all pain points any business experiences and any business can overcome, no matter the size, whether working remotely or in-office.  
Relater guest speakers 
Intermixed between valuable industry insights and thoughtful company culture initiatives, Relater content also included interviews with voices outside the business community. 
Relater's host, Sarah Reed conducted a virtual interview with Olympic gold-medal-winning soccer icon, Abby Wambach alongside her partner, New York Times best-selling author and activist, Glennon Doyle. Broadcasting from their Florida home, Wambach and Doyle discussed deep topics like finding your life's purpose, learning when to let go, and distinguishing between your tamed and untamed voice.
Guy Raz, an award-winning reporter and host of NPR's TED radio hour and NPR's "How I Built This," also joined the program. Raz discussed what it's like not only interviewing the world's top CEOs but why it's important to demystify the process of founding a business—even the most successful people can have a breakdown on the bathroom floor. 
Raz's interview closes the Relater conference with his take on the best way for companies to handle a global crisis. He gives a positive example of crisis control, outdoor clothing outfitter Patagonia, who has shut down all North American operations (including online) but continues to pay its staff. He reminds us, what's happening now is a real test of a company's values and culture—customers will remember these actions.
An inspiring and encouraging note to end on for Relater, which coming in at 110 minutes and 43 seconds proved to be a productive and valuable virtual affair. Visit Zendesk Relate to experience Relater firsthand. 
See you Relater
One advantage of a home broadcast event is that it gives viewers a window into the personalities behind Zendesk: Mikkel's couch sports decorative pillows printed with famous David Bowie portraits, Realter's host Sarah Reed signs off in the company of her dog, while the interior design styles of various Zendesk employees ranging from product designers to the VP of Public Policy and Social Impact are also on display. 
Relater 2020 serves as a good example of a company's effort to embrace the current situation and welcome this period of great transition as a time to work on and develop new and improved forms of communication.