Zendesk Post-Relate 2018: Zero Ego = Smart Business
2018's iteration of Zendesk Relate just wrapped up in San Francisco on November 14th.
The customer service/experience and general tech bonanza featured, as usual, a broad swathe of expert guest speakers and product unveilings. But this year there were some particularly big reveals.
Most significantly, Zendesk announced Zendesk Sunshine, the customer support giant's very own CRM. Addressing the shortcomings of old proprietary technology, it's anti-ego and relationship-driven; "built for a world where you are no longer the center of your customer's universe anymore."
On top of that, two other products were unveiled: Zendesk Sell (a rework/rebrand of Zendesk Base) and Zendesk Explore.
Zendesk Sell uses sales force automation to improve workflows, visibility, and collaboration for sales teams.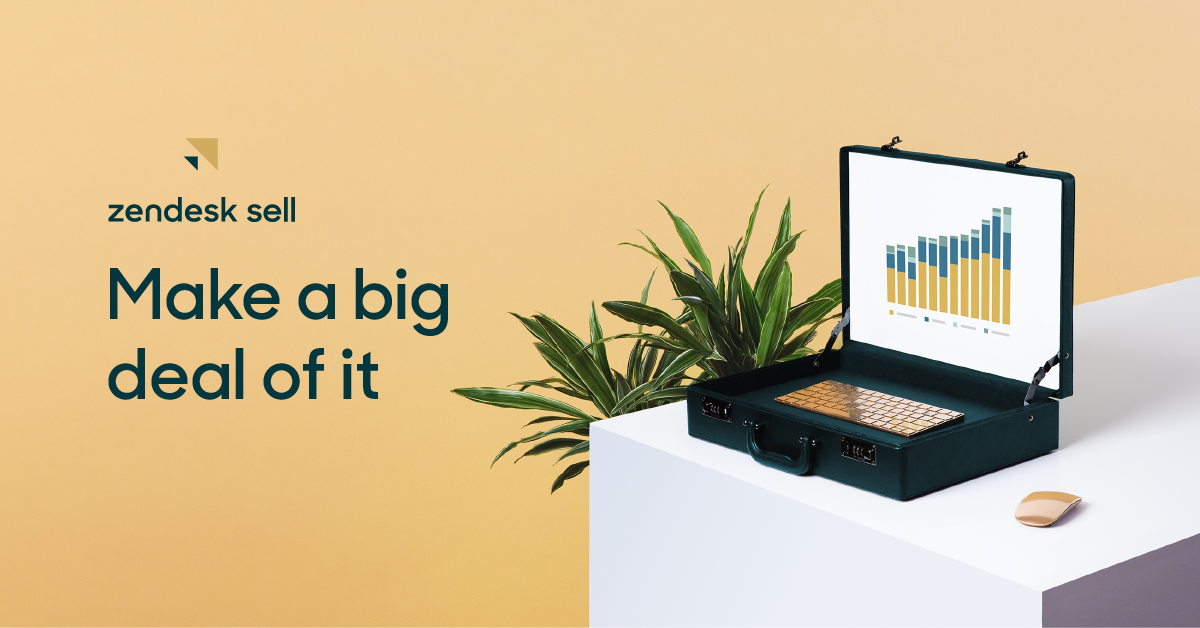 Zendesk Explore lets you explore the customer experience and creatively analyze metrics across chat, email, social, and phone.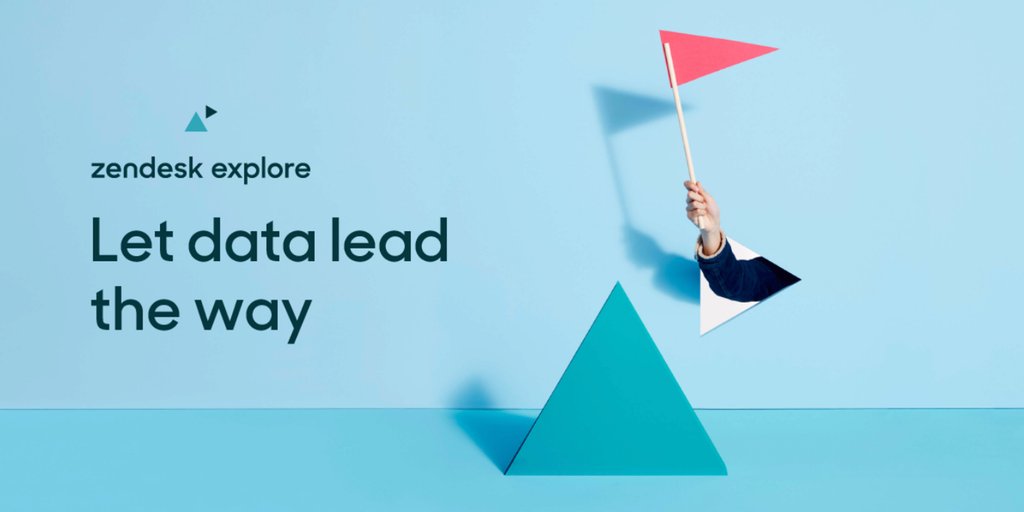 Long the super-efficient customer support ticketing workhorse of countless businesses, it now seems like Zendesk, with the release of Sunshine, is making a big play to do almost everything else that starts with the word 'customer.'
Three Danish men, a plan: Zendesk's improbable, exponential rise
Founded in 2007 in Copenhagen by Mikkel Svane, Morten Primdahl, and Alexander Aghassipour, Zendesk didn't exactly follow the startup success script.
Zendesk's angle was taking web support and one-on-one online engagement seriously, providing low learning curve tools that could quickly resolve issues and enhance customer experience.
When they launched their first build, incumbent software tools were woefully antiquated, hard to learn and implement, and generally clunky.
The trio initially worked out of a teensy loft space in their native city. While that's not exactly unique for a startup, the fact they bootstrapped their project themselves for two years with little outside appreciation, not to mention no investor money, certainly is. Europe at that time simply wasn't the place to find capital for enterprise software.
Zendesk's founders were way ahead of the curve, to the point where the three initially wondered if there was even a market for what they were doing. However, they had some important fans to coax them on, particularly across the water in Silicon Valley. Twitter was a notable early adopter.
To their relief, over their first few years, the platform grew steadily from word-of-mouth referrals. Eventually, Zendesk found money from Redpoint Ventures, Goldman Sachs, and a bevy of other deep-pocketed investors. In 2014 they lit the IPO fuse and went public.
These days, they're a big deal. The company has around 125,000 paid customer accounts and over 2,000 employees across the globe.
The way of Zendesk
Zendesk has become Bieber-level famous in the workosphere mainly for its truly excellent support ticketing system.
The Zendesk Suite offers all things chat, support, guide, and talk-based.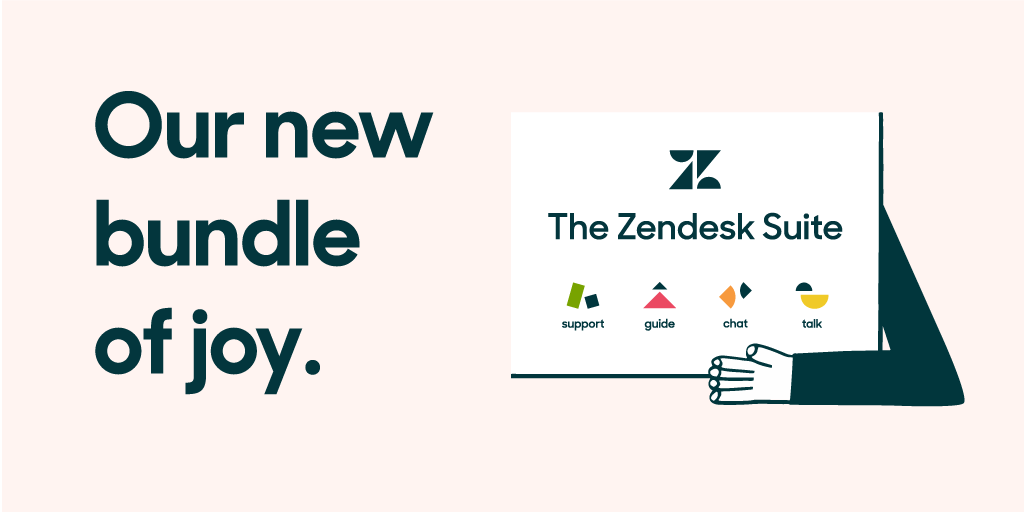 Incoming questions from customers via email, tweets, chat, and social channels get put into one place, significantly speeding up response time. Zendesk flags conversations that need attention and lines up tickets intelligently so agents can knock them down in the right order. Records are tracked until the issue is resolved, and issues are organized according to type.
Zendesk also puts wiki-style knowledge at your fingertips, enabling customer service agents to excel without mental strain. It tracks data in a comprehensible way, allowing you to manage teams, work collaboratively, and gain insights that may well help your overall business strategy.
Ultimately, the platform is animated by a philosophy of customer satisfaction, striving to deepen your business's connection with the people behind the questions. The point is to improve the relationship you have with customers, then watch as your conversions grow, and grow sustainably.
Zendesk embraces new tech, and new ways of seeing, in its ever-expanding product suite
Over the years, Zendesk has consistently worked to expand its services from its core offering. They've embraced translation, analytics, and sales tools to let businesses put more and more of their day-to-day operations onto the Zendesk platform.
At Zendesk Relate 2018, it really hit home how much the company is leaning into new chat and CRM functionalities.
Zendesk Chat conversion tracking, for example, is a powerful tool for finding out how your chats influence sales. It provides usable stats on which conversions involved chat and which team member was involved. You can set your 'thank you for your purchase' URL as a 'goal' to quantify a successful conversion.
You can also use Zendesk's Analytics to see what's working and what's not. Analytics give you a heads up on how long chats lasted, how long users waited to be served, service agent reports, and customer satisfaction ratings. That's key for figuring out when you're busy, how many team members need to be available, and how you can improve and optimize overall user experience.
Zendesk is also a big proponent of Unbabel. Powered by AI, neural machine translation, and natural language processing, Unbabel offers a Sci-Fi-esque language tool designed for seamless, scalable, and human translations between customers and businesses.
Zendesk's Unbabel integration is an important one for increasing conversions in Zendesk Chat, as it enables support in 28 languages — from Chinese to Swedish. According to available statistics, Unbabel-translated support tickets have a similar satisfaction rate compared to native speaker-answered support tickets.
That means Zendesk Chat users can quickly help people even in languages a company encounters once in a blue moon.
Moving on to sunny days
As noted earlier, Zendesk has decided to throw their Zen hat into the CRM ring too.
Zendesk Sunshine, a CRM for a non-business-centric universe, is built into the Amazon Web Services public cloud, providing for custom app creation by in-house developers. It's a complimentary, "multidimensional" customer relationship management tool designed to work alongside the Zendesk Suite, Zendesk Sell, Explore, and everything else Zendesk under the sun.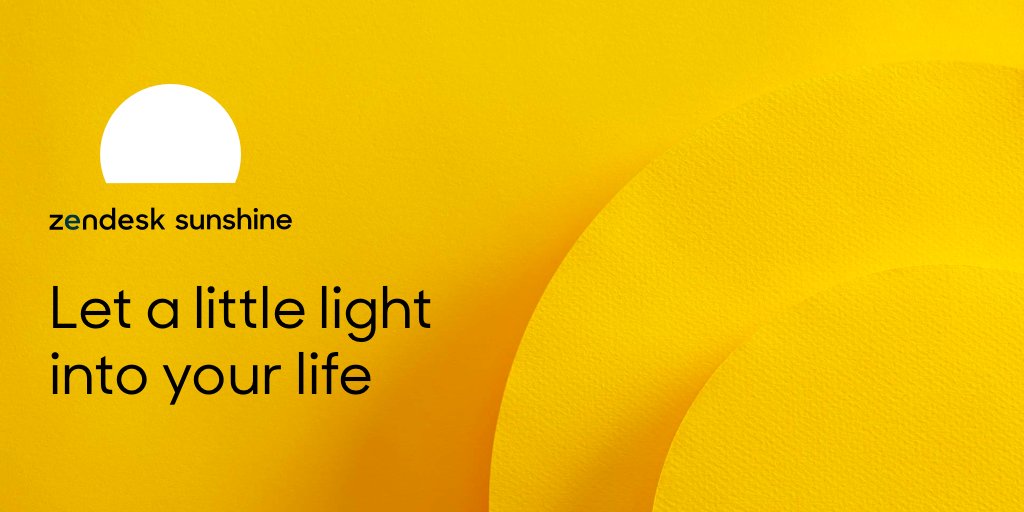 Because it's natively built into the Amazon Web Services public cloud, what Sunshine offers is connecting the full stack of Zendesk with everything else on the web — brightening not only the future of sales but the future of CRM as a whole.
The center of the universe is... Zendesk?
Customer insights are the bread and butter of any successful enterprise. Zendesk has known this just a little longer than most competitors, which explains why they are where they are.
With its ever-expanding, actually useful deployment of new tech, plus the fresh addition of the Sunshine, Sell, and Explore tools, Zendesk is truly loaded with tools for strong customer information management.
Businesses are now living in post-ego times — it seems we might just all have to eat some humble pie to see that Thanksgiving belly-style growth. Thankfully, we have Zendesk to make this transition a whole lot easier.