Streak Gmail Integration Makes for a Solid Sales Pipeline
Somewhere down the line CRM companies realized they shouldn't reel users in, but rather bring the CRM to the user. It's like working in your sweatpants; sometimes comfort is integral to productivity.
According to a report from the McKinsey Global Institute, we spend 28 percent of our workweeks reading, writing, and responding to emails. That's about 13 hours a week on average. Yup, that's a lot. So what happens if you spend 13 hours a week on emails and another 10-13 hours acrobat-ing your way through your inbox, CRM, and multiple other work apps?
The result is a frustrated and exhausted staff, unwilling and uninterested in using yet another software that only requires more time and energy.
Thus, the CRM + Gmail integration trend is born. With over 1 billion active users and the definition of user-friendly design, Gmail dominates the workplace. It's comfortable, dependable, and efficient. Why leave a good thing?
If you're gonna be emailing, might as well be streaking
Streak CRM joins the Gmail integration bandwagon, offering a lightweight CRM with a custom view of your sales pipeline in the comfort of your own trusted inbox.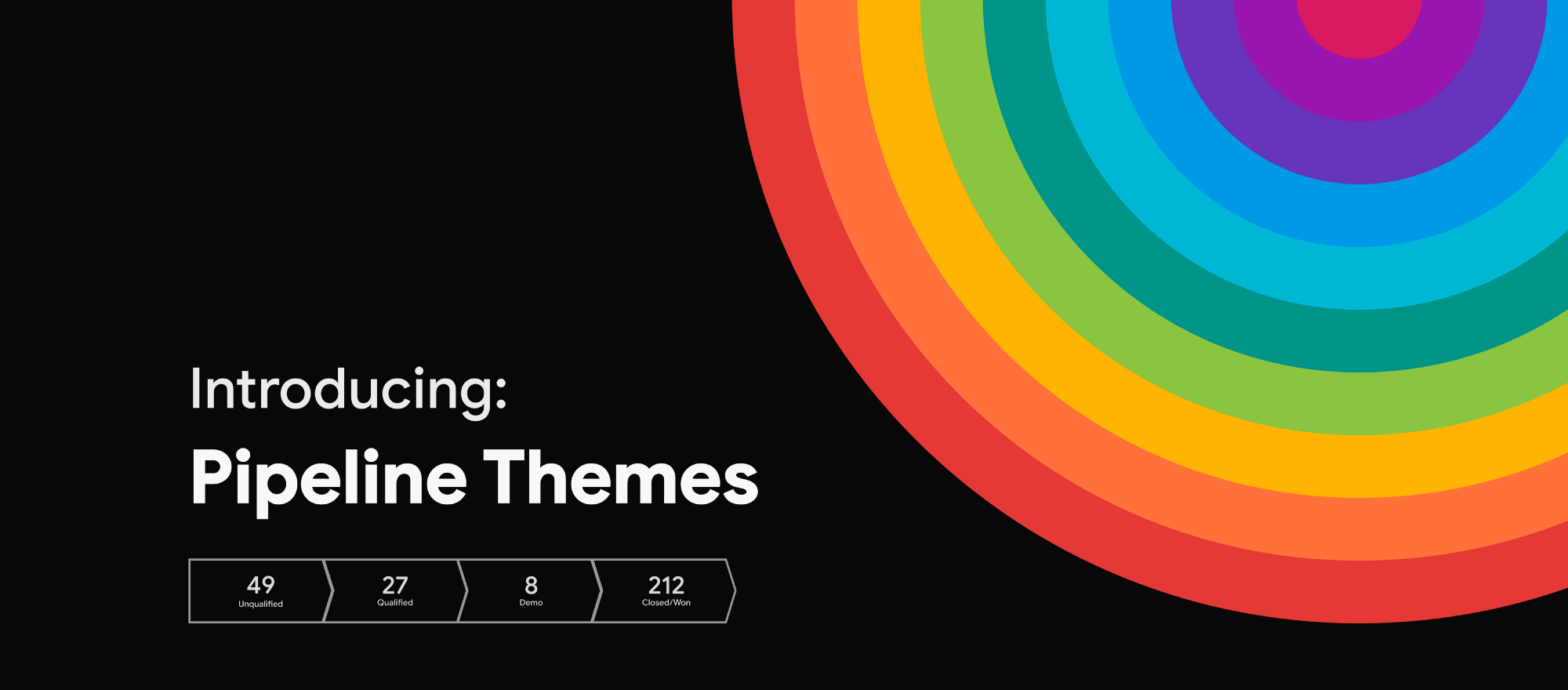 Image Credit: Streak 
Streak is built directly into Gmail for desktop and mobile with all the G Suite integrations included, so you can access everything you need at all times. Automatically capture data from your contacts and emails while receiving notifications during each stage of your pipeline's progress. Merge and schedule emails, even log calls. Plus, the benefit of Gmail and G Suite integration means that sharing information internally with your team is also a breeze.
And everyone knows how to use Gmail, so there's no learning curve, it's simply an organic extension of your existing workflow.
Streak excels with their sales pipeline design as the company believes, "pipelines are where work finds definition." They should be comfortable, clear, and reflective of the work that is put into them. Born from this philosophy, Streak recently announced a new "Pipeline Themes" update, "a new way to add visual clarity to your pipelines."
Essentially the feature offers a curated set of colors for the stages of your pipeline. Simple, yes but important. Ever changed your Gmail color theme from classic to 'seafoam' blue or a macro photograph of a caterpillar? It changes your mood, your interest, everything really. Color coding is important. It helps classify work that is done and what needs to be done. It's informative and rewarding at the same time.​
Image Credit: Streak 
While Streak is no heavy duty CRM, sometimes all you need is a little sales pipeline or lead generation love. Having a CRM in your inbox makes a world of a difference.
Because after all, it all begins with an email.