Streak Gmail Integration Makes for a Solid Sales Pipeline
Somewhere down the line CRM companies realized they shouldn't reel users in, but rather bring the CRM to the user. It's like working in your sweatpants; sometimes comfort is integral to productivity.
According to a report from the McKinsey Global Institute, we spend 28 percent of our workweeks reading, writing, and responding to emails. That's about 13 hours a week on average. Yup, that's a lot. So what happens if you spend 13 hours a week on emails and another 10-13 hours acrobat-ing your way through your inbox, CRM, and multiple other work apps?
The result is a frustrated and exhausted staff, unwilling and uninterested in using yet another piece of software that requires precious time and energy.
Thus, the CRM + Gmail integration trend is born. With over 1 billion active users and the definition of user-friendly design, Gmail dominates the workplace. It's comfortable, dependable, and efficient. Why leave a good thing?
If you're gonna be emailing, might as well be streaking
Streak CRM joins the Gmail integration bandwagon, offering a lightweight project management CRM with a custom view of your sales pipeline in the comfort of your own trusted inbox.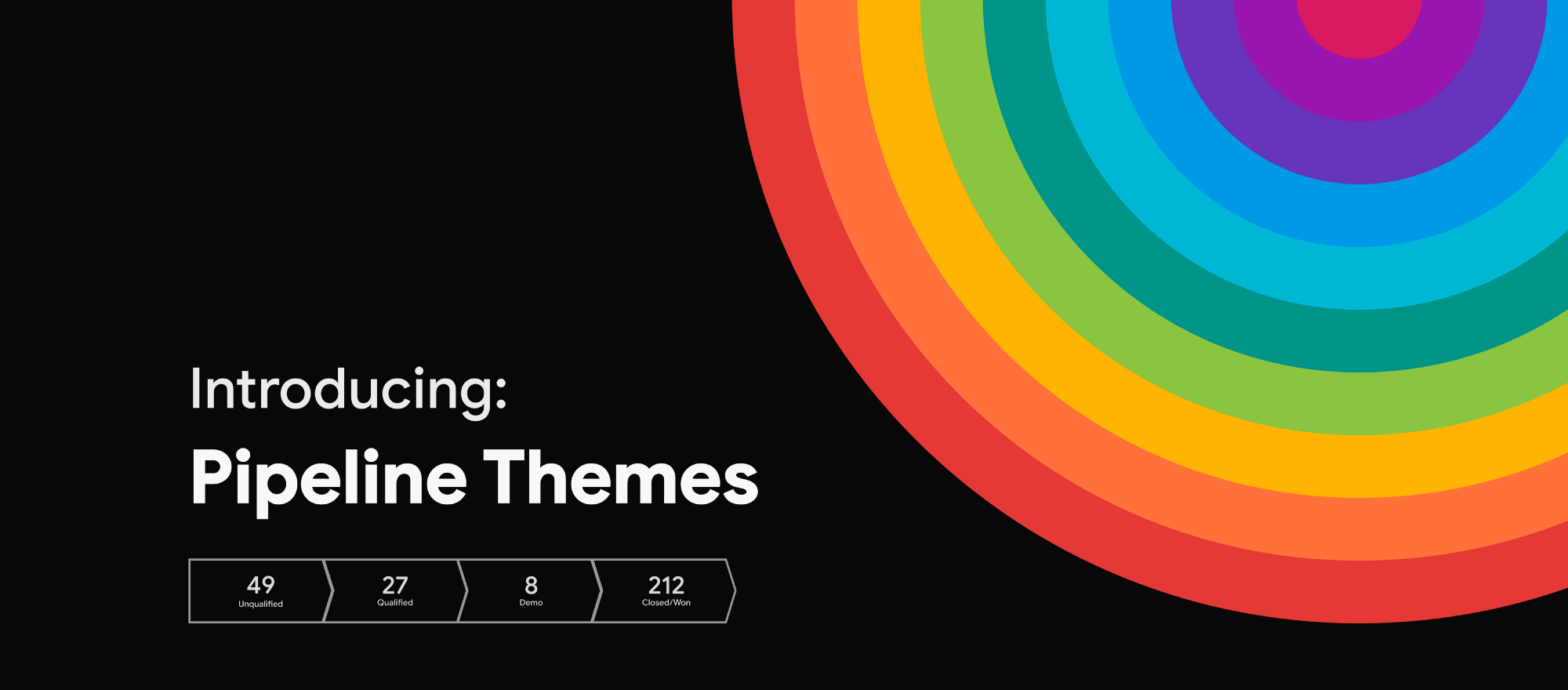 Image Credit: Streak 
Built directly into Gmail, Streak has desktop and mobile apps with all the G Suite (FKA Google Apps) integrations included, so you can access your work inbox and other tools you need at all times. Just download the Google Chrome extension and/or the mobile app and go.
The app is essentially a collection of email power tools that graft CRM features onto your inbox. Automatically capture data from your contacts and emails while receiving notifications during each stage of your pipeline's progress. 
Mail merge and email scheduling let you to send mass emails from Gmail, either by group or hand-selected recipients. For sales, this allows you to effortlessly create a high volume of personalized messages with context-specific information built in. For support, this provides a means of putting out fires quickly as soon as they arise, updating all users affected by a specific issue at once.
To populate your mail lists, you can easily pull contact information and data from Google Sheets using the Streak CRM Importer add-on, or import offline .CSV files. No more filling in the blanks and emailing people one-by-one.
Email tracking allows you to know who read your email, where they read it (thanks to a handy map view), and how many times. This is great for increasing visibility across your team, including sales⁠—by knowing who read your email and when, you can move the sales process along by following up in a timely and informed way. You'll avoid repetitive email practices and nurture the right customer relationships.
Call logs and meeting notes, meanwhile, help keep an easy-to-find record of your non-inbox interactions, organized chronologically and by type. 
These two features offer a way of integrating outside information for posterity and quick reference. When you're in a call or a meeting, you can use a timer to track duration. If you're creating a record after the fact, you can set the date and time and stick it in the right 'Box' (Streak's system for managing leads, customers, and candidates). 
Plus, the benefit of Gmail and G Suite integration means that sharing information internally with your team is also a breeze. And everyone knows how to use Gmail email tools, so there's no learning curve, it's simply an organic extension of your existing workflow.
Tasks assigned to you with a due date specified are automatically synced to Google Calendar. Any changes you make in Streak are automatically updated in Google Calendar (it's good to note this only works in one direction; updates in Google Calendar will not auto-update your tasks in Streak).
For developers, Streak API access lets you build new integrations you need for your business, and manage users, contacts, and files in customized ways.
Streak's sales pipeline is colorful and clear
Streak excels with their sales pipeline design as the company believes, "pipelines are where work finds definition." They should be comfortable, clear, and reflective of the work that is put into them. Born from this philosophy, Streak recently announced a new "Pipeline Themes" update, "a new way to add visual clarity to your pipelines."
Essentially the feature offers a curated set of colors for the stages of your pipeline. Simple? Yes, but important. 
Ever changed your Gmail color theme from classic to 'seafoam' blue or a macro photograph of a caterpillar? It changes your mood, your interest, everything really. Color coding is important. It helps classify work that is done and what needs to be done. It's informative and rewarding at the same time.​
Image Credit: Streak 
By letting you create customized sales pipelines (incuding custom data columns and magic columns), you can easily create a management framework that suits your idiosyncratic work processes. 
You can also use the pipeline feature to support hiring, by tracking applicants like customers, from prospect to close. Rather than flipping from external tools and losing information, you can keep automatically tabs on potential employees in the place where you're talking to them anyway.
A new way of CRMing
Streak is a great example of the new generation of CRMs targeting nontraditional users. It's a tool that demonstrates value by coming into the place people already work (their Gmail inbox) and showing them a better way of doing things. 
Streak's eminent usability and benefits will quickly remind people that yes, email is a big part of our working lives. Responding in a timely manner, updating customers and contacts, tracking a customer relationship and determining what part of the life cycle it's in—the fine-tuning of the way these things are done is going to have a huge impact on the fortunes of your business.
Given its simplicity and ease of implementation, the app is at home in a business at any rung on the scale, from the enterprise level, all the way down to the solo freelancer. 
While Streak is no heavy duty CRM, sometimes all you need is a little sales pipeline or lead generation love. Having a CRM that works with Gmail can make a world of a difference.
Because after all, it all begins with an email.