Siri, the voice assistant your dad uses when he wants to find the closest Chinese restaurant, and Salesforce, the world's largest CRM company, will now enter into business together.
The announcement came Monday, September 24th, on the eve of Salesforce's annual Dreamforce event.
While this is not the first voice meets business enterprise announcement, the partnership between the top CRM company and most advanced iOS system, marks the potential for a powerful new mobile app for business.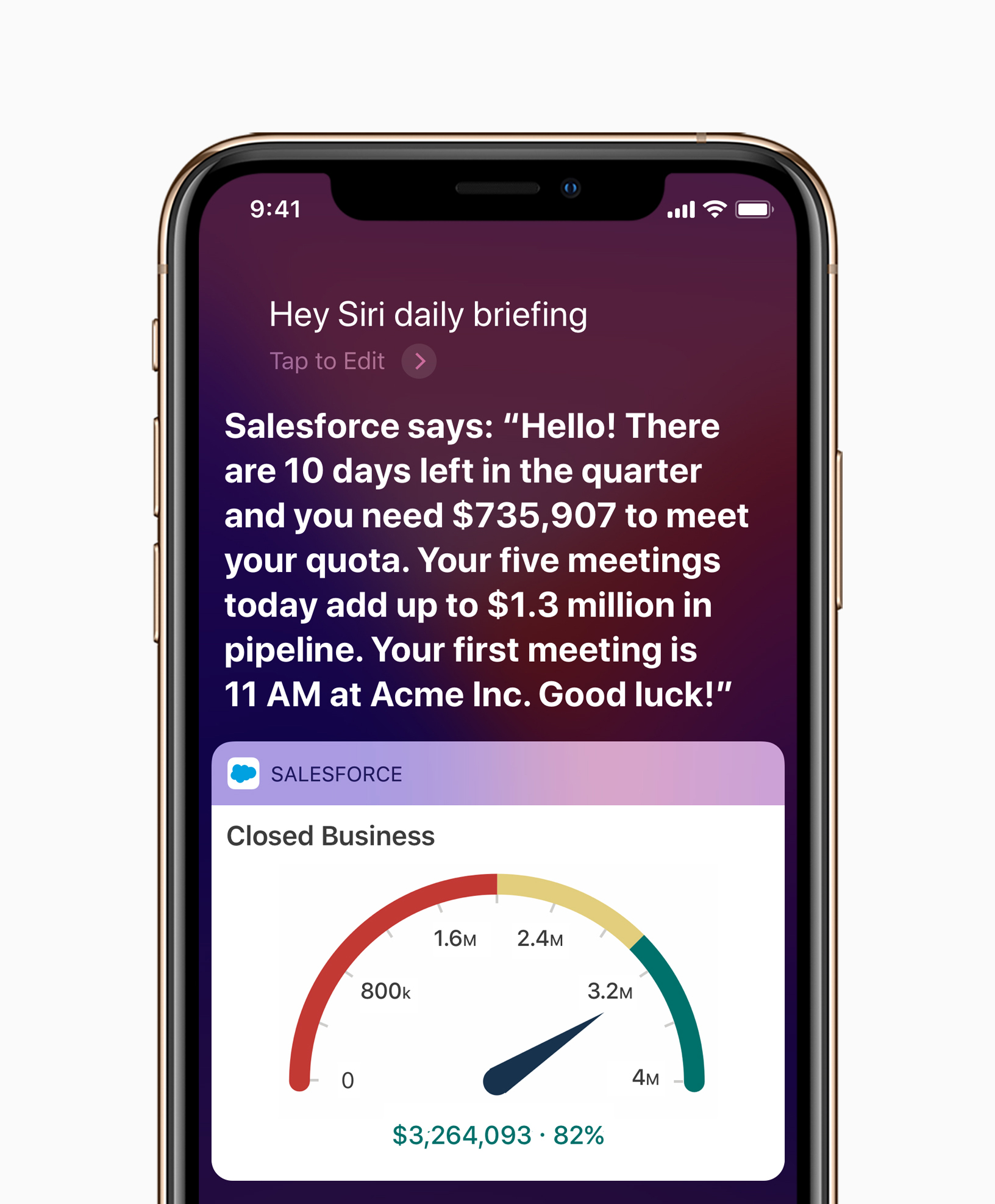 Image Credit: Apple
Apple's CEO, Tim Cook, stated, "With the powerful combination of iPhone, iPad and iOS — the best hardware and software for business — together with native Salesforce apps and the new Salesforce SDK, we can deliver great customer experiences for businesses around the world."
Salesforce CEO, Marc Benioff, comments, "with this partnership, we're bringing together the world's number one CRM platform with iPhone and iPad, the world's best devices for business."
While in recent years there has been a shift towards bringing Apple products into larger businesses, the question is how well is Apple actually being integrated?
Mark Gurman, of Bloomberg Technology, states more and more companies are announcing internally, or publicly, that they are moving away from legacy devices such as Blackberry or Android in favor of Apple for one reason in particular: security.
Apple continues to offer the best enterprise-grade security features, thus the reason so many companies are switching to the popular iOS.
In terms of Apple and Salesforce's strategic partnership, Gurman comments that from a branding perspective, it's great for both sides.
But is the technology actually there? Is the announcement a strategic attempt to gain extra media attention for Dreamforce 18? A preemptive distraction from Freshworks' #Failsforce campaign?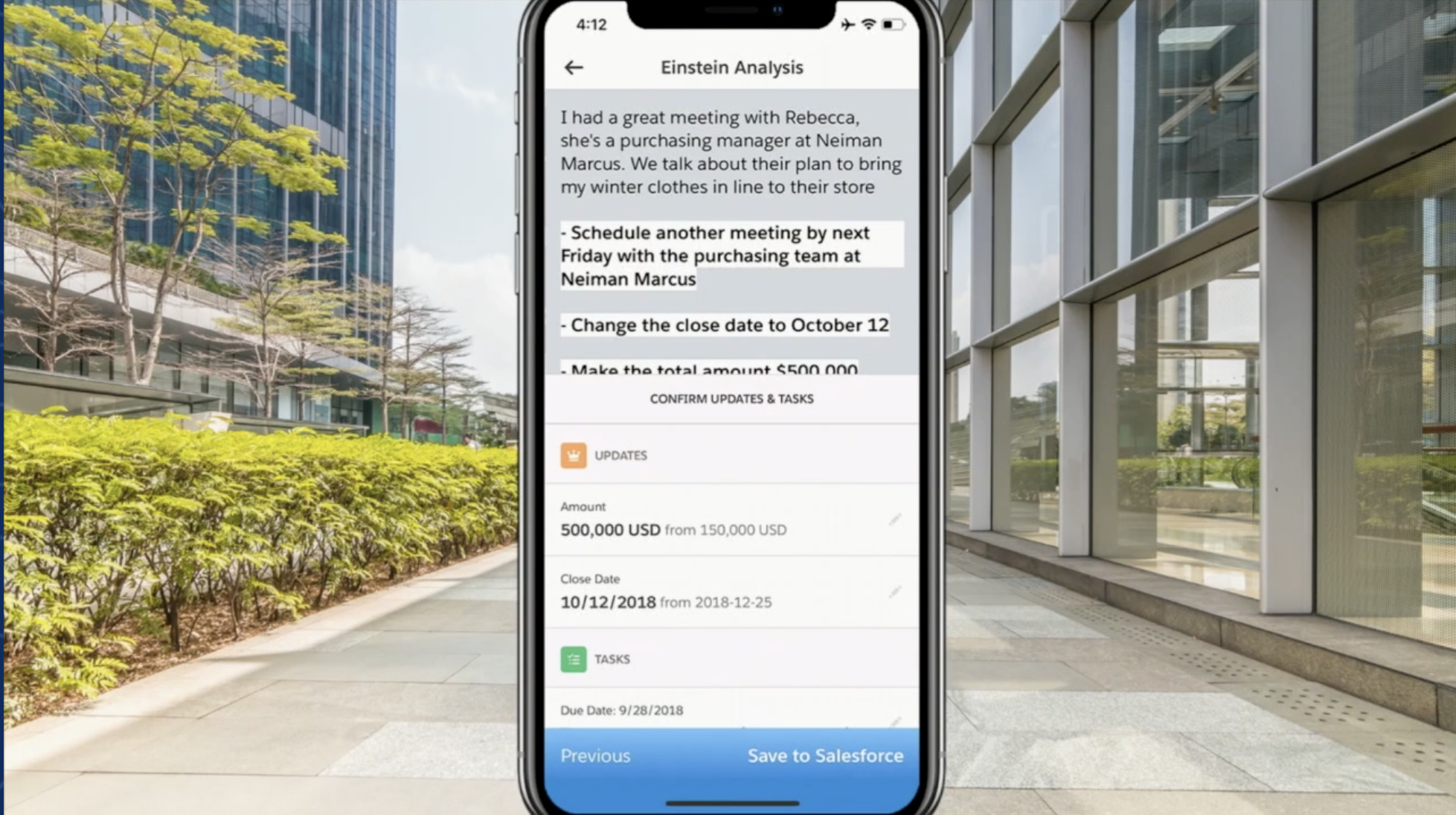 Image Credit: Salesforce 
A software demo of Salesforce's AI technology, Einstein Voice, was conducted live on the first day of Dreamforce. However, everything from dictation to Einstein's responses seemed to demonstrate less sophisticated development than other software companies, such as Alexa for Business or Tact.ai, testing the waters with voice and CRM software.
According to Apple, the initial focus areas of the strategic partnership will include native Salesforce iOS apps for business, empowering Salesforce developers on iOS, and accelerating developer learning and career growth.
Attendees of Dreamforce 2018 can get an early look at the new Apple and Salesforce offerings in the Salesforce Campground (Moscone South Halls ABC) or the Trailhead Area (Moscone West Level 1).