Pipedrive CRM Software: One Sharp Tool in the Sales Rep's Stack
What is Pipedrive used for?
Pipedrive is a CRM Software designed to boost sales. Customer relationship management software is a necessary tool for sales departments. Not just for ecommerce but for brick-n-mortar businesses too. CRMs help sales reps find new leads and make the sales process smoother. And it keeps customers happy and loyal, so they come back for more. 
Whether you're a small business or a large enterprise, Pipedrive is a popular alternative to big CRM names like Salesforce. 

Sales teams use Pipedrive to manage all your new contacts and old ones. It keeps their profiles up-to-date on any new activity in your network. You see the entire communication history for each contact across all comms channels. It's also a record of purchase histories or customers have had with support. 
Pipedrive's automation features save salespeople time and energy. It gets new leads for you and automates them into the sales pipeline. This cuts down on employee leg work, so reps can focus on the human side of selling. Pipedrive also uses AI automation. This takes over rote data entry and other marketing automation.
For pipeline management, Pipedrive is great for moving leads through the sales funnel. It gives sales reps a clear visual overview of all the deals in progress. This makes it easy to see which ones you should focus on. It also pinpoints where leads are dropping off.
Finally, managers and execs use Pipedrive for a holistic view of sales. You get deep analysis on past activities and smart forecasting statistics. 
A Simple User Interface
Pipedrive's most attractive feature is the look and feel. The interface is the perfect combination of ease of use and functionality. It's truly fantastic dashboard real estate. As far as CRM software goes, this is one area Pipedrive CRM beats Salesforce.
The basics are like a kanban. Columns represent stages in the sales pipeline. All you need to do is drag and drop your deals as you move them through the sales process. Those that don't close, you drop in a 'lost' box. Don't worry, Pipedrive will use that data for valuable insights.
Idle deals will change color, so you notice they need attention. If a deal has a scheduled activity, like a phone call followup, it will rise to the top of its column. This makes for well organized pipeline management.
Each deal in the pipeline expands to show many fields. These include sales rep, implementation date, expected closing date, and deal value. You can also group contacts by their company or organization. It makes for robust searching and sorting your contacts and deals. It's possible to add custom fields too, which is great for things like product lists and categories.
You can customize the columns how you like. On top of that, creating new pipelines is easy too. They don't all have to be for sales. You can make project management pipelines or anything that goes step-by-step. Team members can share and reuse these custom pipelines.
Pipedrive features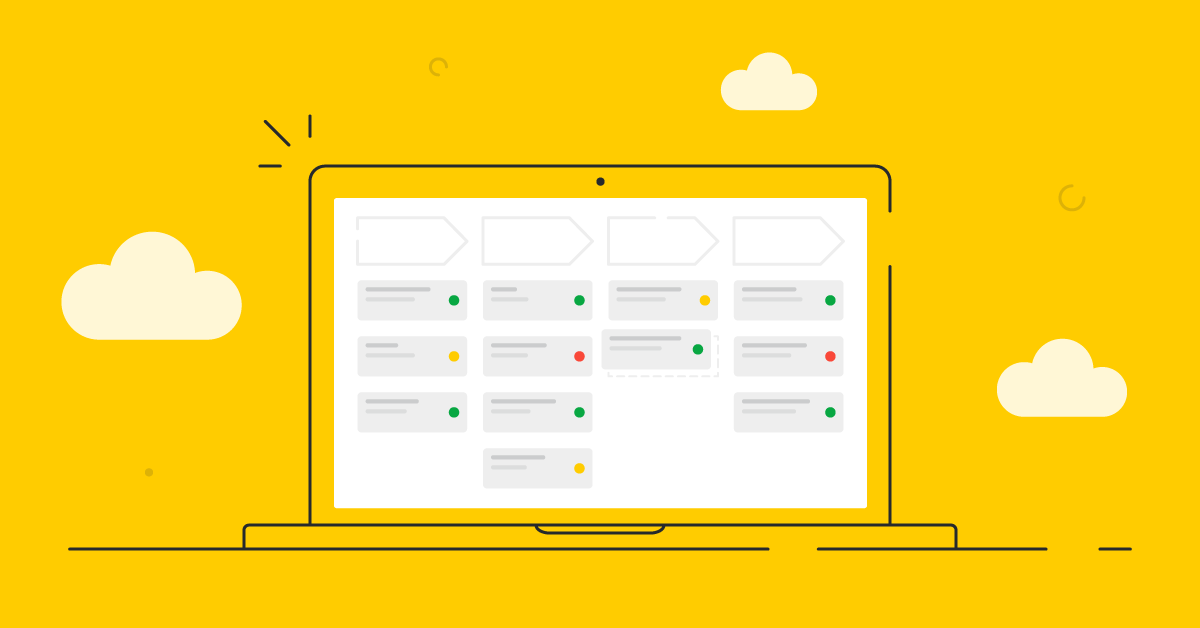 Pipedrive is mainly a sales CRM solution. It handles all the essential sales CRM features. These include contact management, sales management, communication histories, scheduling and calendars, notifications, and sales reports. 
But Pipedrive has some tools that go over and above the usual stack of customer relationship management features. This is especially true for sales departments. Here are a handful:
Web forms and LeadBooster chatbot
Pipedrive helps you create beautiful webforms. On top of that you get the The LeadBooster chatbot, one of Pipedrive's unique features. You can custom create a chatbot to live on your webforms. You set up specific questions, and the chatbot can analyze the user's answers to route them to the right sales rep. The chatbot also automates page visitors into potential leads. It puts them right into the pipeline.
AI sales assistant
Pipedrive's artificial intelligence technology is there to help sales agents perform better. It understands behavioral patterns of leads and gives you hints on how to close them. The AI-powered sales assistant gives you notifications when you should act on a deal. It even automates recommending third-party integrations.
Workflow automation
Pipedrive's workflow automation tool uses 'if this then that' logic. It makes it easy for you to set up automation based on recurring tasks. All you need to do is define certain events that trigger automatic responses. For example, every time a lead advances in the pipeline, it can automate a followup call in your scheduled tasks. 
Smart contact data
Pipedrive collects important contact information, which can be useful for closing deals. All you need is a contact's email address. Pipedrive uses it to find relevant public data on the contact and fill in the contact's profile. It can trawl Google, Twitter, LinkedIn and other social media sites.
Deal probability and rotting
You can't put the same amount of effort into every single deal. Some get priority based on deal value. Others should get priority based on the likeliness they will close. Pipedrive uses advanced analytics to show you the probability of each lead in the funnel. It helps you decide whether to close the high-probability deals quickly or to put that extra effort into the lower ones.
Emails 
You get two-way sync between Pipedrive and your primary email, like Gmail or Microsoft Outlook. Every action you take in one platform updates in real-time on the other. Pipedrive also tracks emails. It shows you when someone opens your email or if they click a link inside the email. For email marketing, you get a bunch of templates you can edit and customize. You can also create new email templates and save them for your team. Group and batch emails are also features.
Daily schedule on mobile
Pipedrive has a dedicated mobile app for iOS and Android. One of the best features of the mobile app is the daily schedule. When you boot up the app, Pipedrive shows you every task on your plate for the day and coming up soon. It lays out your meetings even in IRL, helping you plan your transportation times and routes. It also shows you any changes your team may have made to ongoing deals in the sales pipeline.
Pipedrive Integrations
Pipedrive CRM software exists inside an ecosystem of great business SaaS. For emails, you can sync with Google Gmail and Microsoft Outlook. You can even integrate other G Suite apps like Google Maps. This can help plot out your customers and travel plans. For added communication integrations, there is WhatsApp too.
Pipedrive has a marketplace where you browse apps and add-ons by category. One common place to start is Zapier, which is like the glue connecting other apps together. For example Zapier can connect Pipedrive to HubSpot for inbound marketing.
There Is Slack integration for team communication. Trello and Asana are good project management apps. You get Quickbooks for accounting. MailChimp is great for email subscription list management.
For email marketing automation, there are Outfunnel and Klenty. For customer support, you get Zendesk and Zoho CRM Workflow. There are also data migration integrations like Import2 Wizard and Data2CRM.Migraiton.
Finally, Pipedrive offers its API to developers. This is to build new apps, add-ons, and extensions. The Pipedrive community can then share these developments.
Pipedrive Pricing
Pipedrive has four price buckets. There is no free version, but the cheapest plan is only $14.90 per user per month billed annually. This essential plan has all the CRM basics and sales management tools.
Then there are the advanced, professional, and enterprise plans. These go for $24.90, $49.90, and $99 per user per month billed annually, respectively. 
You can also buy add-ons for each package. The Leadbooster add-on is $32.50 per company per month billed annually.
All plans come with Pipedrive's 24/7 customer support by chat and email. The enterprise plan includes phone support too.
Pipedrive offers a 14-day free trial on any plan. You can add as many team members as you like during the trial.
Conclusion: Leads, deals, sales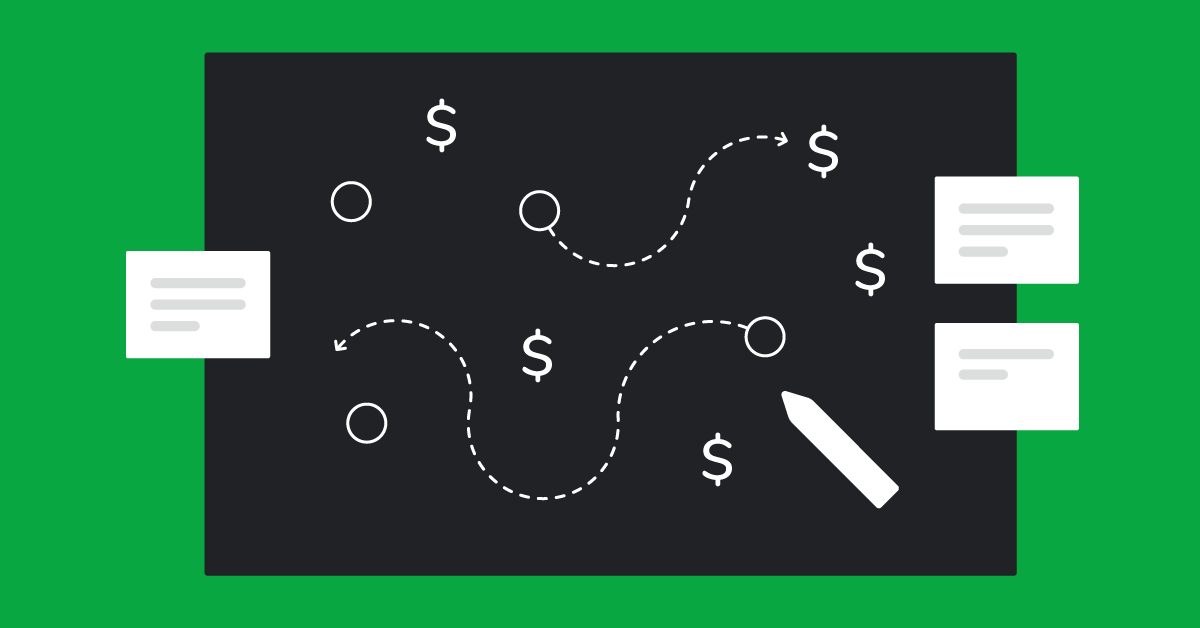 Lots of sales CRM systems exist in the business app world. Some are broad, and others are niche. Pipedrive makes no hesitation about its primary benefits. It helps sales teams get more leads, expand their networks, and close more deals. 
More than 50,000 companies are logging on to www.Pipedrive.com for their sales CRM business needs. They are everything from startups to small businesses to large enterprises. It's easy to see why. With its ease of use, clean and intuitive interface, stack of powerful selling tools, and robust AI and automation, Pipedrive CRM isn't just about selling more. It's about selling better.