Microsoft Dictate: Introducing Voice in Latest Office Apps
You can now dictate your documents and emails with voice in the Windows 10 suite. Microsoft conveniently grouped its voice commands under Speech Recognition, which interprets voice commands and the spoken word across the operating system to handle a variety of tasks.
How Sound Is Microsoft's Office Dictate?
This is not Microsoft's first speech recognition rodeo. The first Microsoft speech API was released way back in 1995. Text to speech capability came standard with Windows 2000.
In conntemporary times, Windows has been capable of speech recognition, including dictation capabilities, ever since Microsoft released Dictate, a Garage project which offers an Office add-in software for Word, PowerPoint, and OneNote.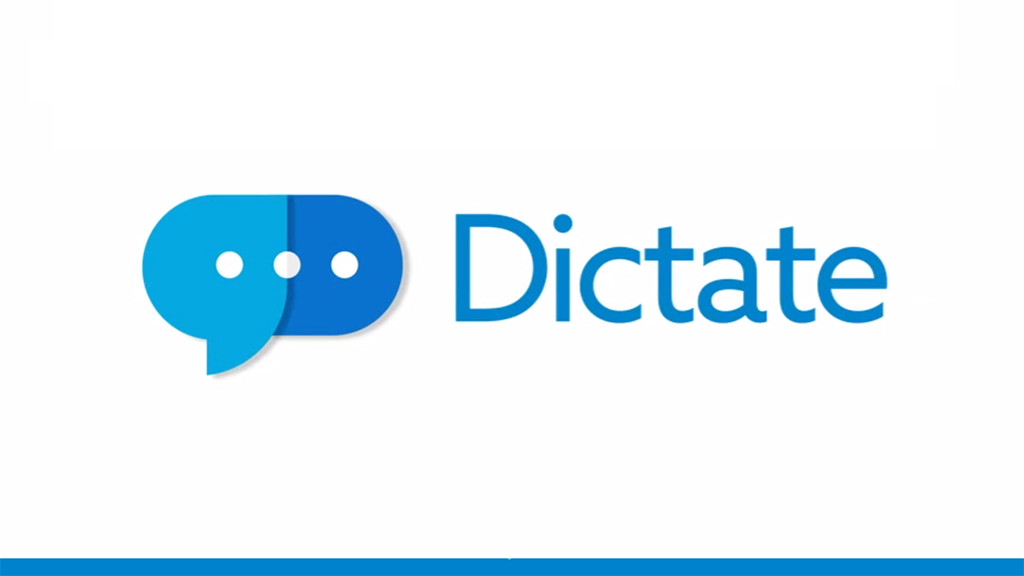 Microsoft has updated the voice feature via a feature called Office Dictate. However, Office Dictate isn't necessarily readily available to all.
Here's the skinny. Office Dictate is currently only available for Word on Office 365; 2016 versions of Word, PowerPoint, Outlook, and OneNote for Windows 10. Although dictation is available for some Office 2016 apps, you still need to subscribe to Office 365 to unlock the feature. And as part of Microsoft's Intelligent Services, Office Dictate is cloud-based and only functions with an internet connection.
You can find the dictate button on the far right of the Home tab in OneNote, Word and PowerPoint; and on the right-hand side of the Message tab in Outlook. The app is ready to accept voice input when you click on the red button or dot next to the microphone icon.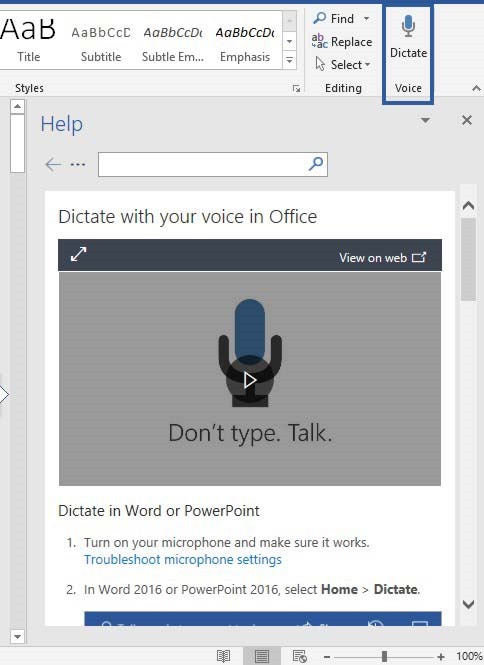 Image credit: Smart Office 
Microsoft's voice dictation is not completely effortless, however. For example, punctuation has to be input by saying the name of the punctuation mark while mistakes can only be corrected by typing.
Dictation software can be tremendously helpful or an utter waste of time depending on the quality of the word-recognition algorithms. It is yet to be determined if Microsoft nailed their dictation offering.
The Catch: You Dictate, Microsoft Records
Something to keep in mind, particularly when dictating important and confidential documents, is that Microsoft records everything you say. Their intent is to use each recording to improve speech recognition services.
If that makes you nervous, technically you can disable Office Dictate, but you'll also have to completely disable Office Intelligent Services as well.
Why? Because Microsoft doesn't allow the user to choose which intelligent services to activate or deactivate. All this to say, the company has more than a few kinks to work out yet.
Microsoft Has Been at It for a While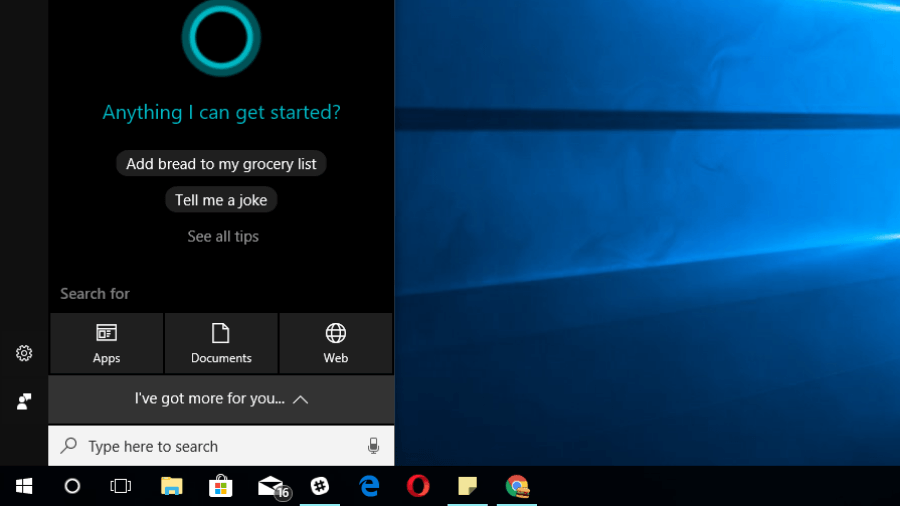 Image credit: Microsoft
Microsoft released a voice-activated virtual assistant called Cortana in October of last year. Intended to be a rival to Amazon's Alexa or Apple's Siri, the Cortana home speaker and mobile application gives users reminders, keeps notes, receives Skype calls, queues playlists, stops or starts tracks, answers various questions, helps manage calendars and more.
While the software is there with Office Dictate and Cortana, Microsoft is by no means the pioneer of voice recognition AI. Smaller startups such as Tact.ai or will.i.am's Omega demonstrates more sophisticated voice AI models, whereas Alexa for Business may be the closest to bringing voice AI to enterprises.   
The Voice Race
Startup Tact.ai is on a voice-driven mission to make CRM more human-friendly with an AI assistant.
The company uses AI to cure a CRM headache that many sales managers complain about: actually getting their salespeople to use the system.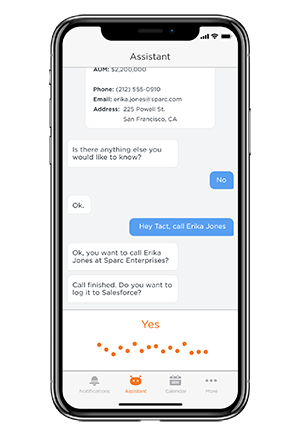 Their solution? Building voice-enabled technology (that is in a league of its own) into CRM systems. Salespeople can talk to their devices, wherever they are, and ask their CRM systems anything from sales history to email communications.
Tact.ai specifically offers busy sales teams a faster and easier way to interact with information scattered across calls, emails and CRM systems. Users simply use voice to access important information while at work, home or in their car.
Now, that's pretty major and very intelligent. Microsoft thinks so too.
Microsoft Wants More Skin in The Game
Voice is the future. All tech giants know that and want in on it. That's why Microsoft, Amazon, Salesforce, and Comcast recently invested in Tact.ai's $27 million funding round.
Major tech giants all want a solid position in the voice race. That doesn't necessarily mean the technology has to be their own.
Microsoft has Office Dictate, yet it seems like the real investment for the company lies in alternative software that offers more promising and intelligent advancements in the realm of voice AI.