Tact.ai Creates Voice-Induced FOMO for the CRM Industry
As it reaches new levels of sophistication, voice recognition software redefines the expectations that users have of their devices. CRM solutions developer Tact.ai believes that voice is going to take over the business world and become a major method for workers to interact with CRM software.
The company has created a voice assistant to help enterprise sales teams adapt to an increasingly competitive business landscape. The software is specifically designed to help sales people better interact, and actually enjoy working with their CRM.
Tact.ai plays to every salesperson's 9-5 dream, "what if every seller in the world had a personal assistant to do their admin work and tap them on the shoulder with just-in-time intelligence?"
The AI-powered Tact.ai Assistant promises just that. Sales agents can give commands to their CRM system and execute tasks without physically touching their devices.
Don't believe it? Watch the AI assistant in action. Below is the company's promo video for voice intelligence as the "first in-car experience for sellers."
Founder and CEO of Tact, Chuck Ganapathi stars in the film, in which he goes full Knight Rider with Tact.ai. The only thing missing is KITT. And while the video ends with the company's #NoFriction hashtag campaign, perhaps the only friction in the company's model is that the voice intelligence software isn't driving the car for you. 
While companies like Amazon or even Microsoft are attempting the same type of voice intelligence for business, Tact.ai is the only one that offers the user to not only speak with AI but to literally message the virtual assistant as well.
Because lets say you're on the bus, you don't want to be that person…smugly talking to your artificial intelligence assistant. You want to keep it subtle, business-like. Tact.ai allows you to interact with its assistant on three different levels.
An app experience
A screen experience
And a voice experience
That's nuts! But how does the technology actually work?
How Does Voice Recognition Work?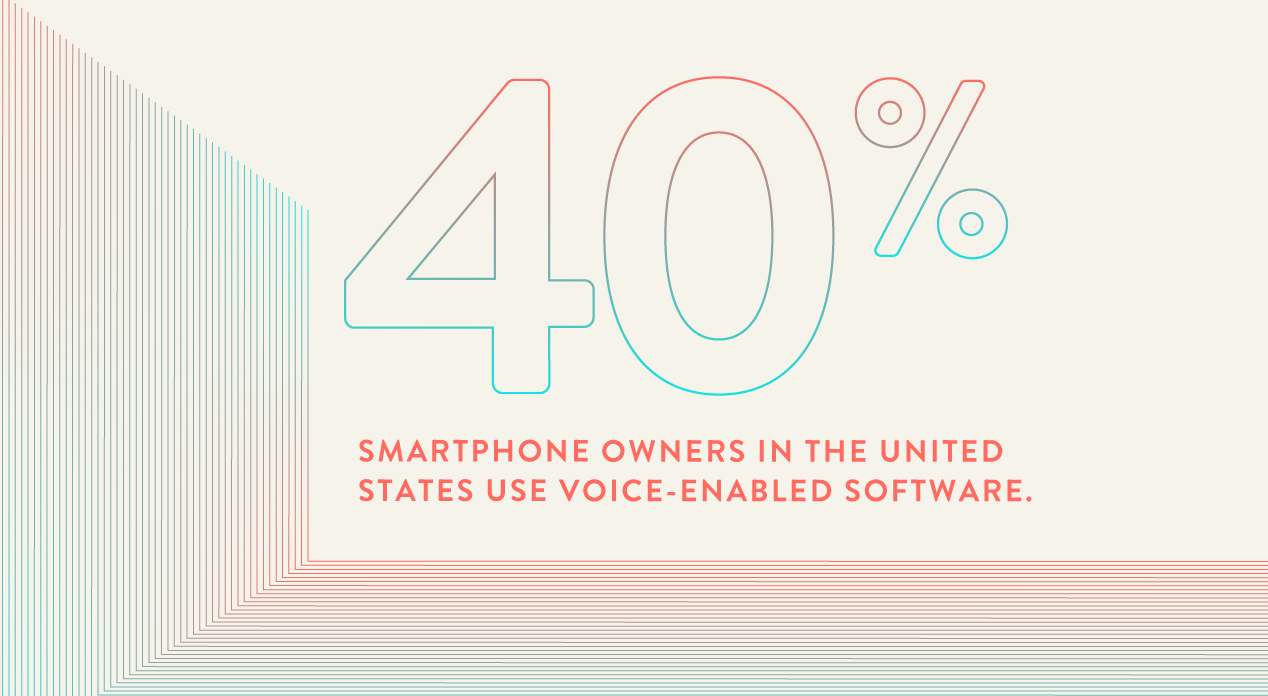 With the growing demand for better user interfaces, namely from customers who do not want to completely depend on a touchscreen to interact with their smartphones, voice recognition technology is undoubtedly becoming more and more popular.
A 2016 study by Parks Associates revealed that nearly 40% of smartphone owners in the United States use voice-enabled software.
Intended to make using devices easier and more natural, voice technology has come a long way since its debut over 50 years ago. With the development of sophisticated machine learning algorithms that are able to recognize speech and respond accordingly, the technology has reached record levels of precision in recent years.
As of 2018, Google and Microsoft's speech recognition systems have achieved a 95% word accuracy rate for the English language, which happens to be the threshold for human accuracy. All this to say, voice recognition is hot.
The adoption of voice-driven personal assistants is on the rise as the world's largest technology companies put as many voice-powered devices as they can on the market.
Each type of voice recognition system has its own assistant, like Amazon's Alexa, Apple's Siri and Microsoft's Cortana, which are revolutionizing the way humans interact with devices. By using artificial intelligence (AI), these applications can understand specific spoken commands and complete tasks for users. 
Voice recognition software can answer questions, play music and control items inside the house such as door locks and lights, in addition to making phone calls, sending text messages and setting up reminders.
For example, a user can simply say "Alexa, what is the weather?," and the assistant will tell them the current atmospheric conditions for their location. The device can even laugh or perform rap songs when asked to.  
As soon as the device recognizes its name, "Alexa,", the application starts recording the user's voice. It then sends the recording over the Internet to Alexa Voice Services. Run by Amazon, this cloud-based service converts the user's query into commands. 
Seeing the popularity of voice-enabled services rising in the home, Amazon launched Alexa for Business last year to assist, simplify, and empower employees in businesses and organizations around the world.
What Alexa offers is not just impressive voice dictation capabilities but literal voice commands that can effectively assist in common workplace tasks such as replacing paper in the photocopy machine.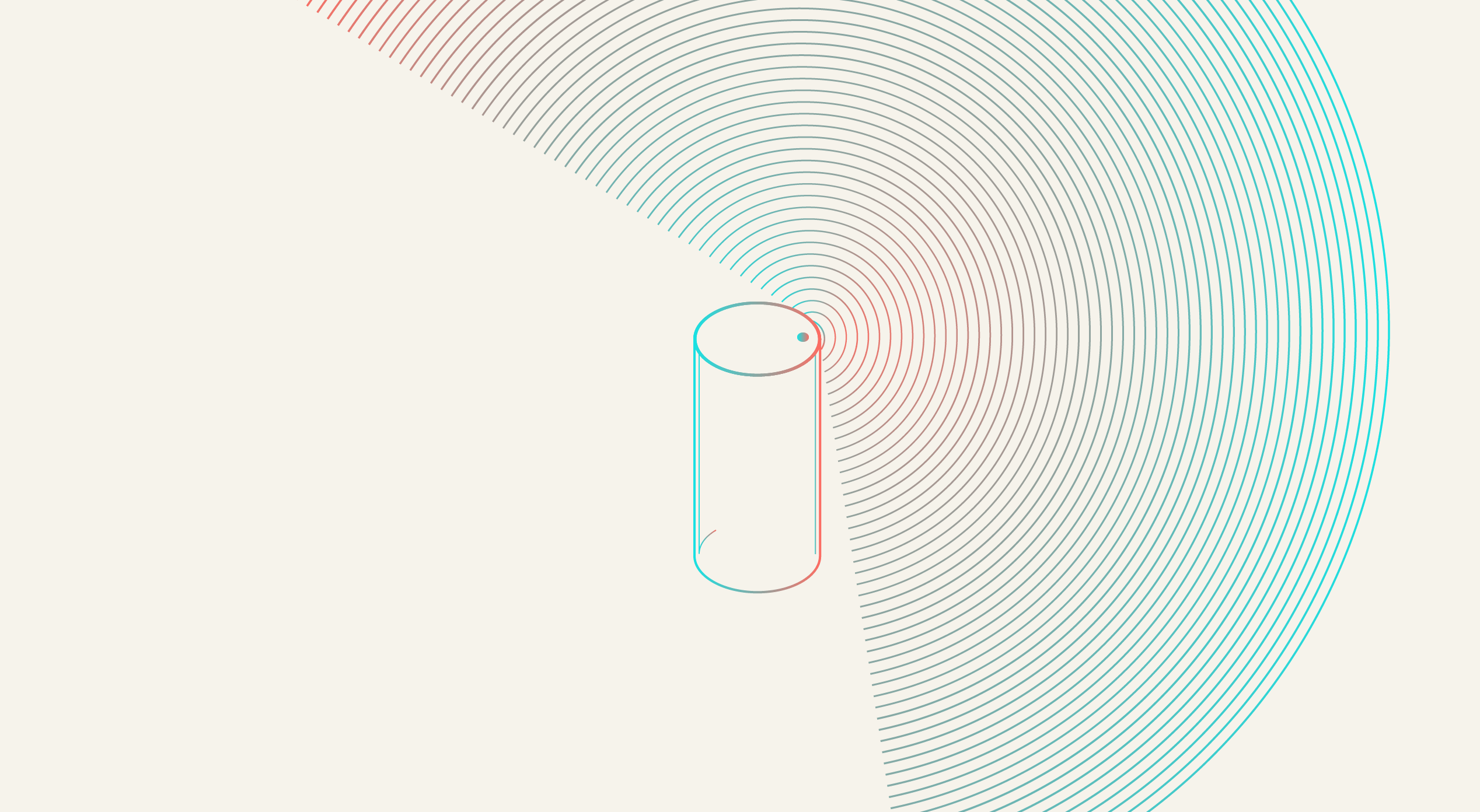 The ability to control a device without manually touching a screen or keyboard streamlines the way in which users perform tasks and gather information,  requiring less effort thereby making life a whole lot easier. 
How Accurate is Voice Recognition?
Even though voice recognition's error rate has reached human parity, it is questionable whether this technology really simplifies things.
If we misunderstand or mishear 5% of a conversation, our brain can compensate quite well by analyzing the context. However, a computer having similar issues with mishearing words cannot piece together sentences as well as the human brain to understand their meaning.  
"After Alexa recently added 'nipple syrup' to our grocery shopping list, we wondered what other mishearings  [she] might have added to other people's lists," users reported on Reddit.  Another user asked the voice assistant to turn on the living room lights, but it answered that there was "no Pudding room."
Such misunderstandings, while extremely entertaining, call the system's reliability into question.
Voice assistants can also raise privacy and security concerns. These devices need access to the Internet in order to share data with users, and there is a growing body of evidence that they may also share too much personal information with the outside world.
Last spring, researchers at Checkmarx found a coding flaw in Alexa that allowed them to listen to and record users for extended periods of time, and send a transcript of their conversations to a hacker.
While Amazon says it has fixed the reported issues, many people now worry that other glitches within voice assistants could easily lead to a breach of privacy.  
Last year, researchers at Zhejiang University developed an attack that gives potentially harmful instructions to popular voice assistants like Siri, Google, Cortona and Alexa by transforming voice commands into ultrasonic frequencies that are inaudible to humans, but still perceptible by voice recognition systems.
Hackers could use these inaudible commands to force a device to open a malicious website or activate the video camera to spy on users.
Voice Recognition Finding a Way Into Business
Despite all the flaws of Alexa, Tact.ai believes that the simplification of tasks made possible by voice recognition speaks to the future of business.
Offering an app, screen, and voice experience, the multidimensional feature of Tact.ai is a product of shifting platforms to focus on the end user rather than the CRM software itself. Ganapathi explains, "if you think about the birth of CRM, which really happened with Tom Siebel coming out of Oracle and starting this whole industry, it's the first time that we were able to take what was on paper, which is a Rolodex or a forecast report, and bring it into a database."
Today, Ganapathi claims, "you have to think about it from the user's standpoint and be persona-centric."
"The Customer really liked our proposal…and promised procurement as the next step!"

Image Credit: Tumblr
With Tact.ai, you'll feel as cool as David Hasselhoff when conducting your next in-car meeting. Why?
Because, as the company outlines in a recent press release, "Tact.ai delivers a new system of workflow for sellers to remove friction from their day-to-day sales activities. With the AI-powered Tact Assistant, sellers can manage their deal flow and customer interactions in a more conversational way, just as naturally as playing songs using Alexa."
According to Tact.ai the future of voice recognition software offers a much more organic approach to sales and customer service. By offering multiple administrative tasks in a hands-free setting, sales agents are better prepared to face the challenges of the ever-evolving business landscape.
The software promises more efficient methods of communicating internally (fewer meetings, lighter email threads, fewer calls) and with customers.
Instead of constantly switching between the computer and the phone, agents can call customers directly with automated recording from inside the CRM solution.
In addition to ensuring data accuracy, this seamless system saves a lot of time, translating into a better customer service and increased productivity as sales people get to spend more time interacting with their biggest asset, their customers.
Responding to Changing Customer Needs
Today's consumers can easily do their own research online, therefore everyone is more informed about products and services than ever before. This shift of knowledge from seller to buyer has forced most companies to adapt their business models in order to respond to the evolving needs of their customer base.
A customer's path to making a purchase involves more touch points than it did in the past. People can interact directly or indirectly with businesses via websites, emails, social media, consumer forums, phone or physical stores. Meaning there's a whole lot of separate opportunities to win or lose a sale.
In order to stay ahead of the competition, companies need to deliver a unique, personalized customer experience. According to a recent study conducted by Infosys, 86% of American customers state that personalization plays a role in their buying decisions. Data from Accenture reveals that 41% of American customers moved to other brands due to lack of personalization.
The only way to provide a customized service for a business is to analyze customer data to identify trends and needs within the existing consumer base and industry as a whole. Each interaction with a client should be considered a unique engagement.
By giving instant access to customer history, CRM solutions enable salespeople to quickly identify each individual's needs and tailor their offers accordingly to maximize sales.   
Software developers like Microsoft, Salesforce, and Oracle have made CRM systems extremely efficient in recent years, providing integrations with other applications, cloud-based options and an understanding of how small businesses interact with their customers.
However, these solutions still require manual data entry. A task, most salespeople can agree is monotonous, boring, and precious time spent away from communicating with customers and generating revenues.
Yet, this is where Tact.ai stands out, addressing the issue by automating administrative tasks. This is also quite possibly where Tact.ai's clever tagline- human-friendly AI assistant – shines its brightest.
Here's an AI voice recognition software that is designed to make the entire experience of customer service, data-collecting, and sales performance more human. Not too human, as Ganapathi points out in a recent interview with Small Business Trends. Simply, "human-friendly."
"I don't think any salesperson wants to be sitting in front of a computer imputing data," Ganapathi smartly observes, "I think there's an opportunity to fundamentally reimagine the relationship between the seller and the systems that they have to use."
Ganapathi, who formerly served as Salesforce's Vice President of Products, founded Tact.ai in 2011 with the mission of making business software more user-friendly.
A General Interest
Language processing technology has improved rapidly over the past few years and mega-corporations are not ignoring the trend. With competitors, Microsoft, Amazon, Comcast, and Salesforce all recently participating in a $27 million series C round of funding for Tact.ai, the prospect of voice recognition software improving the future of work seems to be a realistic one.
It seems crazy that competing companies, all of which have their own endeavors in voice recognition technology, would invest in one software. Is it a CRM-level 'FOMO' moment? Clearly, no company wants to miss out on the investment.
The investment not only proposes a general interest but also indicates the world's top technology companies focusing their efforts on developing more human-friendly systems that cater to users' specific needs.
Today, the Uberfication of everything is not just for consumers, it's for workers too.
The integration of voice recognition systems represents one giant step toward making enterprise software more like consumer apps.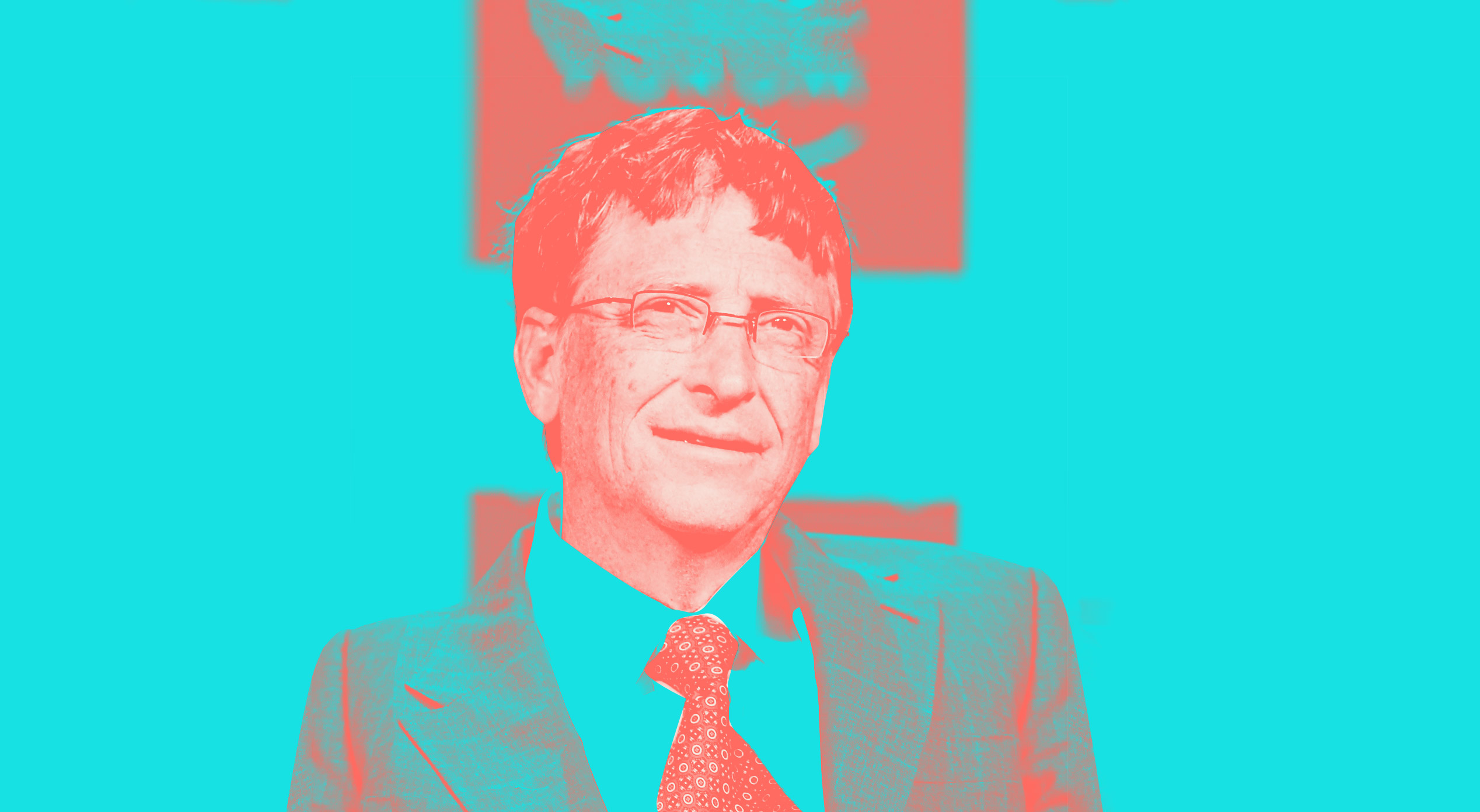 In a recent interview with Charlie Rose, Microsoft co-founder Bill Gates stated that AI-powered assistants are going to be more and more helpful for businesses in the years to come, as workers are exposed to an ever-increasing quantity of information.
While Gates explains that Microsoft prioritizes developing and pushing AI (and they certainly have their own endeavors), Tact.ai has clearly beat the mega tech corporation to it.
Ultimately, whoever wins the voice race, we live in an age where AI technology is almost virtually impossible to avoid interacting with (ever accidentally sat on your iPhone to hear Siri's muffled voice ask, "what can I help you with?"). So, perhaps one of the most inspiring notes to take from Tact.ai's ambitious venture is the company's goal to put the user first, think like a salesperson and above all combine the best of both worlds: people and software.