Asana: From Great Culture Springs Hot New Features
Since 2008, Asana has been a leading name in project management, sharing the center stage with the likes of Trello and Basecamp, as well as project management tools from Microsoft and Zoho. All these platforms offer neat visual overviews for planning and tracking everything from daily tasks, to bigger projects, and even long-term company goals. 
Asana has managed to stay shoulder-to-shoulder with the ever-growing competition for a couple of good reasons. Firstly, they're constantly keeping an ear open to user feedback to figure out new features to add to their platform. Recently, they've added two to their already-impressive toolkit: Workflows and Portfolios.
Secondly, they've famously created one of the most congenial office cultures of the 21st century. By leveraging the happiness and fulfillment of their employees, Asana extracts maximum dedication and inspiration to improve their product and stay on top of the game.
Back to basics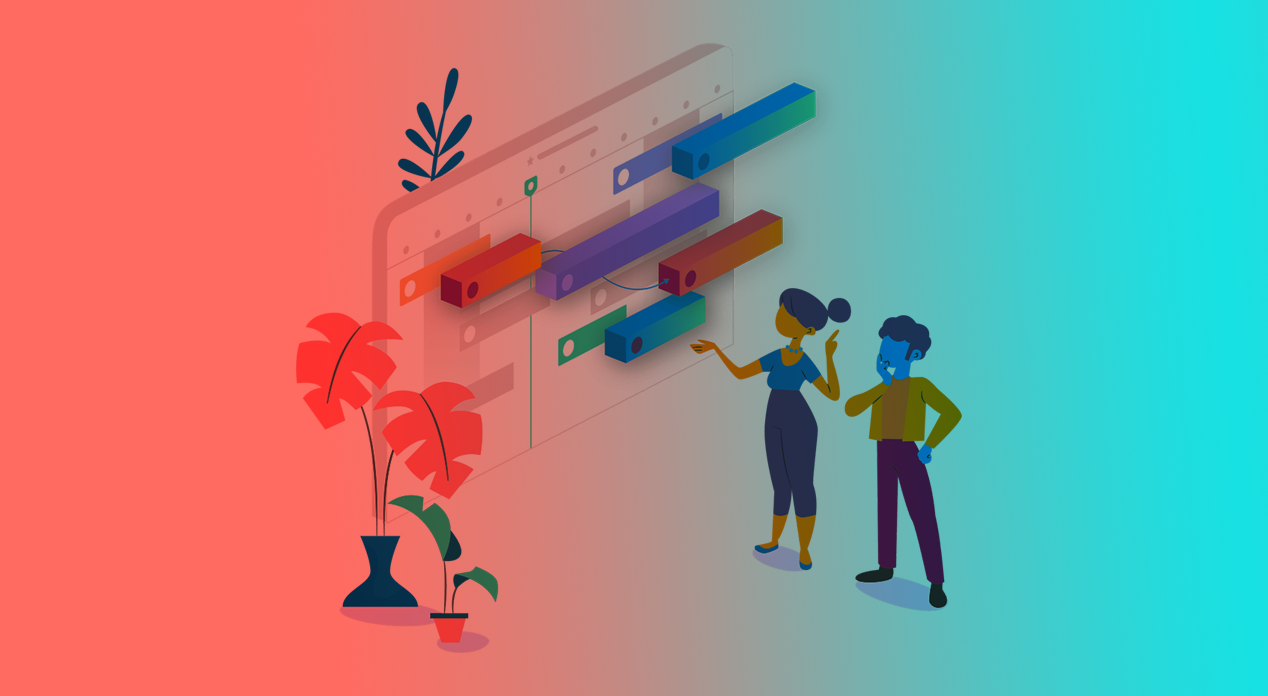 Asana helps teams collaborate on projects by inviting everyone to track and communicate through their platform's many dashboards. 
One can view all their tasks as a list form, or see them plotted onto a calendar. There's a board view, which follows the Kanban logic of moving tasks through stages. 
Asana includes tools for conversation and file sharing, which means team members don't need to rely on emails, other chat apps or cloud platforms to share comments and media.
The timeline feature is sort of a mix between a calendar and a vision board, where projects get mapped out according to an ideal plan that keeps everyone involved and motivated to meet deadlines. It's great for big projects like total website overhauls, new product launches, marketing campaigns, and even event planning.
All the subtasks that comprise a timeline are viewed as items stretched over a period of days, with a clear indicator marking the passage of time. This lets teams see at a glance how ahead or behind schedule they are, and gives managers the tools to make game-time decisions as to whether certain tasks need to be moved forward or back, extended or shortened, re-prioritized, or re-assigned to a new team member.
What's new at Asana
First came Portfolios, now comes Workloads. The two features are meant to work closely with one another. They make up some of the premium aspects of Asana's Business plan, which has a dashboard designed for toggling between these two new tools.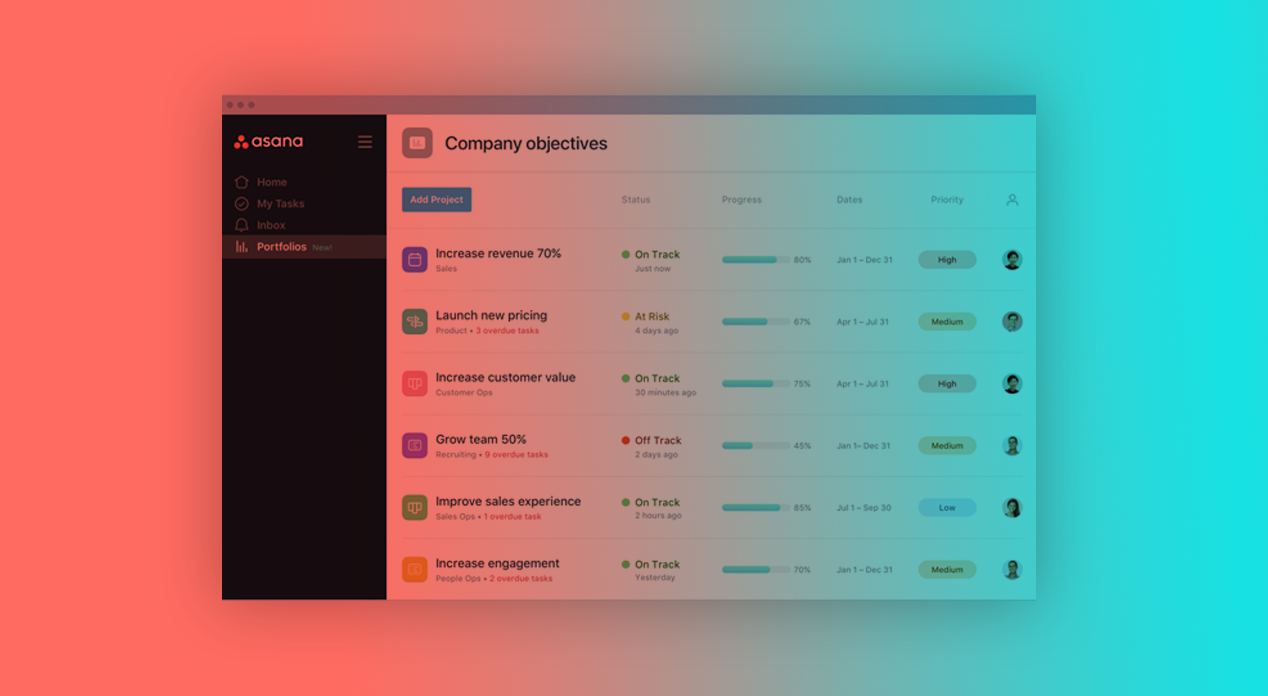 With portfolios, you can see all your projects at a glance, along with their current status (on track, at risk, off track), a progress bar as a percentage of project completion, the dates determined for the project, its priority, and which team members are in charge.
For example, if your portfolio is about extending the reach of your overall brand, your objective might be to make that brand more well-known among young people, and the underlying project could then be to create a new social media department with that objective in mind.
Portfolios are useful for goals and can contain many objectives within them, with those objectives encompassing specific projects. Zeroing in on a project offers more details like project description, total task breakdown (total, completed, incompleted, and overdue) as well as member comments.
This feature was added to the Asana stack in the Fall of 2018 and aims at delivering "big picture" "bird's-eye view," and "holistic" "high-level overviews."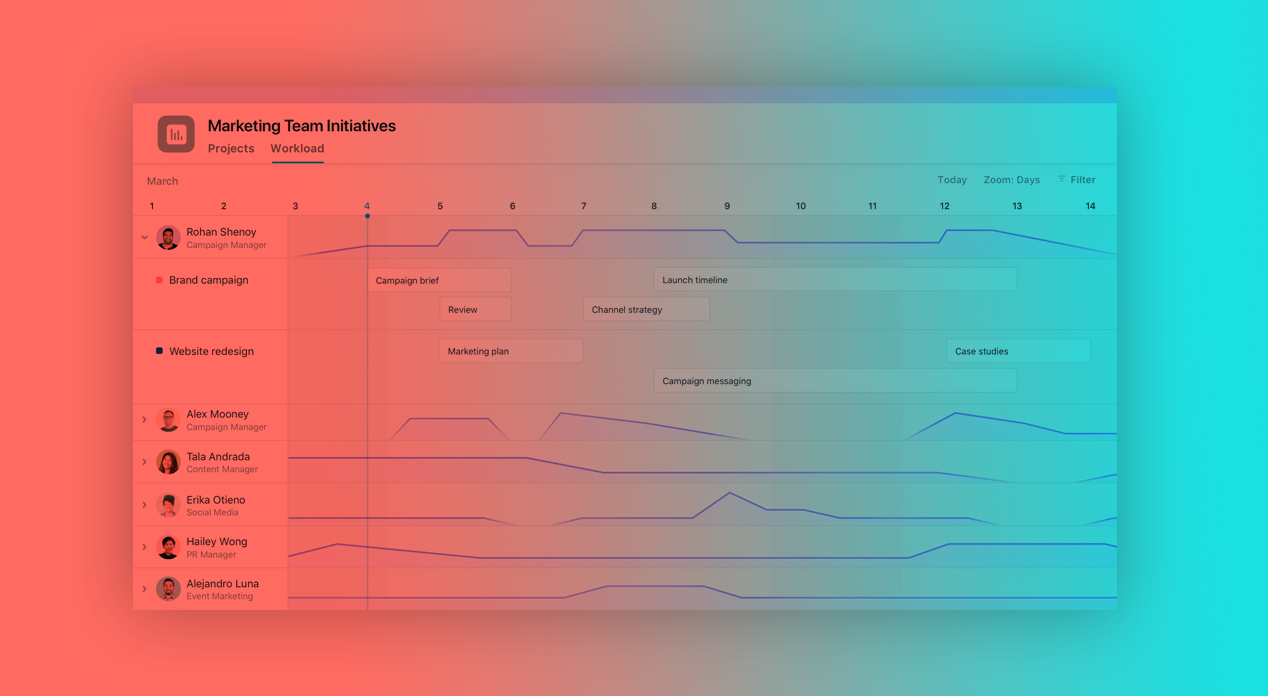 Asana recently launched Workloads, which helps managers track team members who may be in different offices, or even in different time zones. You can filter down searches by employee, role or even task for more specific and real-time data. 
The main point of Workloads is to always stay on top of which employees might be underworked and which ones are overworked, allowing for a quick reshuffling of tasks on a clear drag-n-drop timeline.
"Culture is our best product"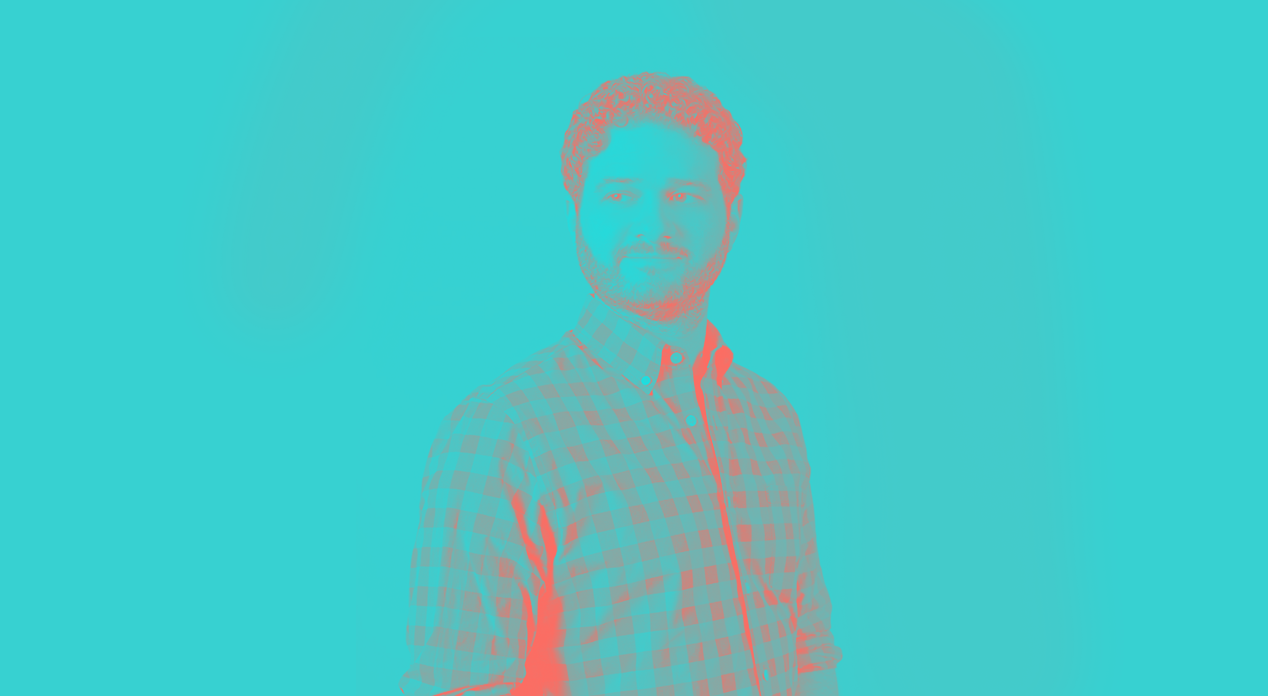 Great new products and features begin with great minds and hard work, the source of which are first and foremost people. 
Fast Company magazine called Asana "the best company culture in tech," and Glassdoor—where it boasts a near-perfect rating—named it one of the 10 best places to work in 2017, which speaks to the truth that a positive and fulfilling work experience, and a mindful work-to-life balance, does result in awesome products.
Before starting Asana, Dustin Moskovitz was a co-founder and key technical leader of Facebook, while Justin Rosenstein worked at Google and later at Facebook where he co-created the 'Like' button among other things. It was at Facebook they met and laid the plans for Asana.
The two were inspired programmers; their CVs attested to that. But they shared another interest beyond great coded goods: the well-being of employees.
So from the get-go, Dustin and Justin's business plan for Asana was always twofold: create the best office culture, and make some serious inroads into the project management market. 
"Work hard, live well"
One of the ways the company maintains such high workplace satisfaction is by eagerly soliciting employee feedback. They do this through anonymous surveys, as well as regular 1-on-1-style meetings: No voice is too small, no issue too trite.
Other impressive—and progressive—perks of being an Asana member is the $10,000 budget each new employee gets to set up their own work station. There's also on-site mindfulness training, life coaches, and identity resource groups to ensure everyone feels welcomed and valued in a diverse workforce. 
"We have a culture of work hard, live well," says Rosenstein, not only touting the benefits of working for him, but also winking at how his office culture goals dovetail with their business objectives: 
"Asana's whole mission is to enable teams to work together more easily ... treating each other well, being respectful to each other, building a culture you actually want to live in, these are all things that make people happier, and in the end, more productive."   
In other words, if you expect to build a great project management platform for teams to come together, better start with making sure your own employees feel that they're part of an awesome work culture overall.