Social Status: Cross-Platform Analytics for Real ROI
Not just a term loosely referring to one's ranking in terms of popularity and connections, Social Status is a social media analytics platform dedicated to amplifying one's reach within the online community.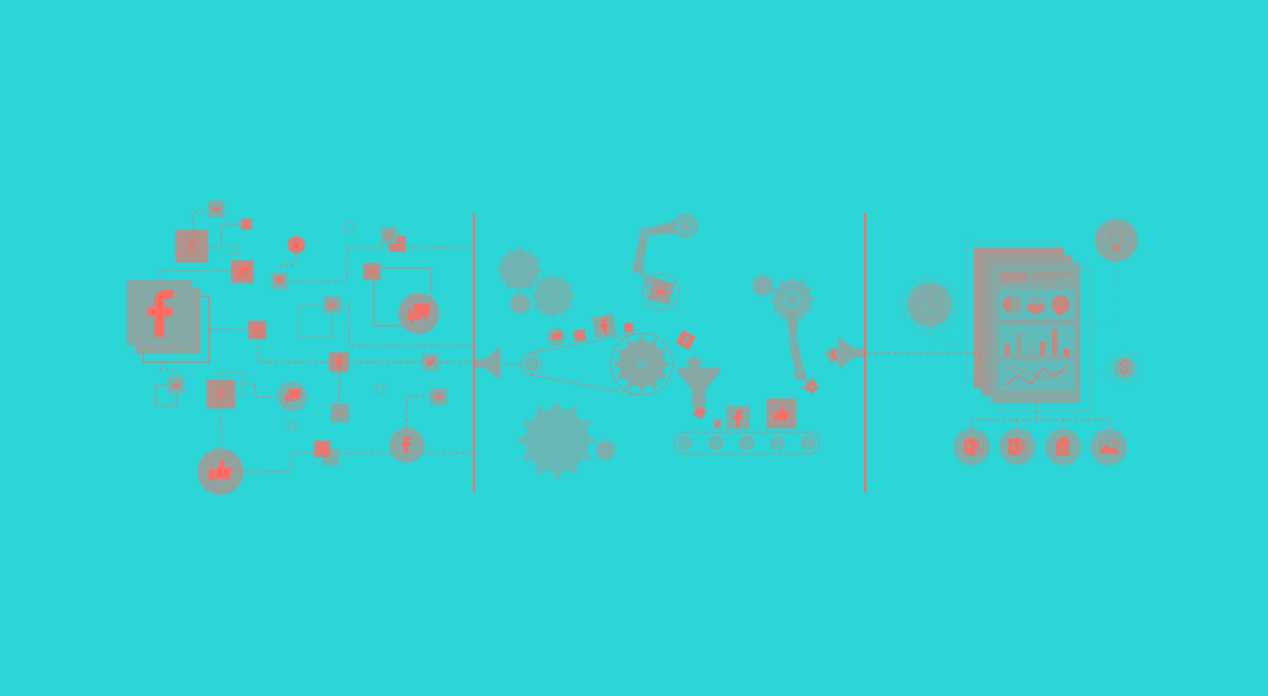 Where the action's at
For a while now, the internet has finally supplanted traditional TV and print media as the go-to zone for everything from people's attention to soaring ad revenues. Social media has no doubt been both a prime cause, as well as a benefactor of this shift, with Facebook and YouTube being the heavy agents of change.
Just as very few businesses would have a snowball's chance in hell making it in brick-n-meatspace alone, today having an active social media presence is key to surviving and thriving.
In 2008 came Hootsuite, the first social media management platform. Other competitors have since arisen: some trying to be more expansive, like Buffer or Sprout Social; while others narrow their focus to a few core features.
Then, in 2015, a budding firm from way down under emerged from Australia's iAccelerate program to secure $1 Million AUD (today about $700K USD) in its bid to hop into the SMM arena.
This is Social Status. It's not in full competition with the all-expansive platforms mentioned above but rather hones in quite successfully on the task of analytics and reporting.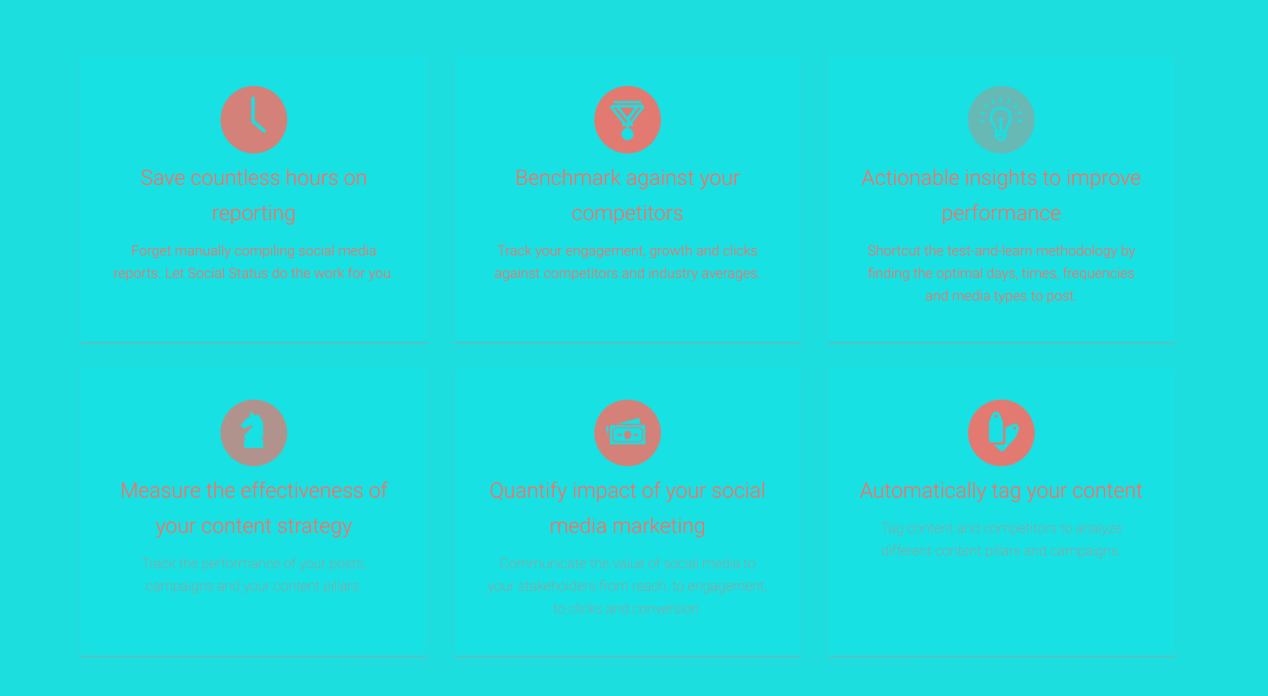 Numbers that count
Social Status doesn't care to mess around with unquantifiable pseudo-metrics. They're all about getting accurate and useful ROI stats on a company's investment in their social media presence, whether regarding the productivity of their content creators, or the efficacy of money spent on ads.
They do this by consolidating the platforms of Facebook, Instagram, Twitter, YouTube, LinkedIn, Pinterest and Tumblr, and then measuring the user's engagement and conversion figures against those of both competitors, as well as in relation to whole industries.
Social Status offers data-driven tips for optimizing posting, and finally, provides automated reports on all social activity.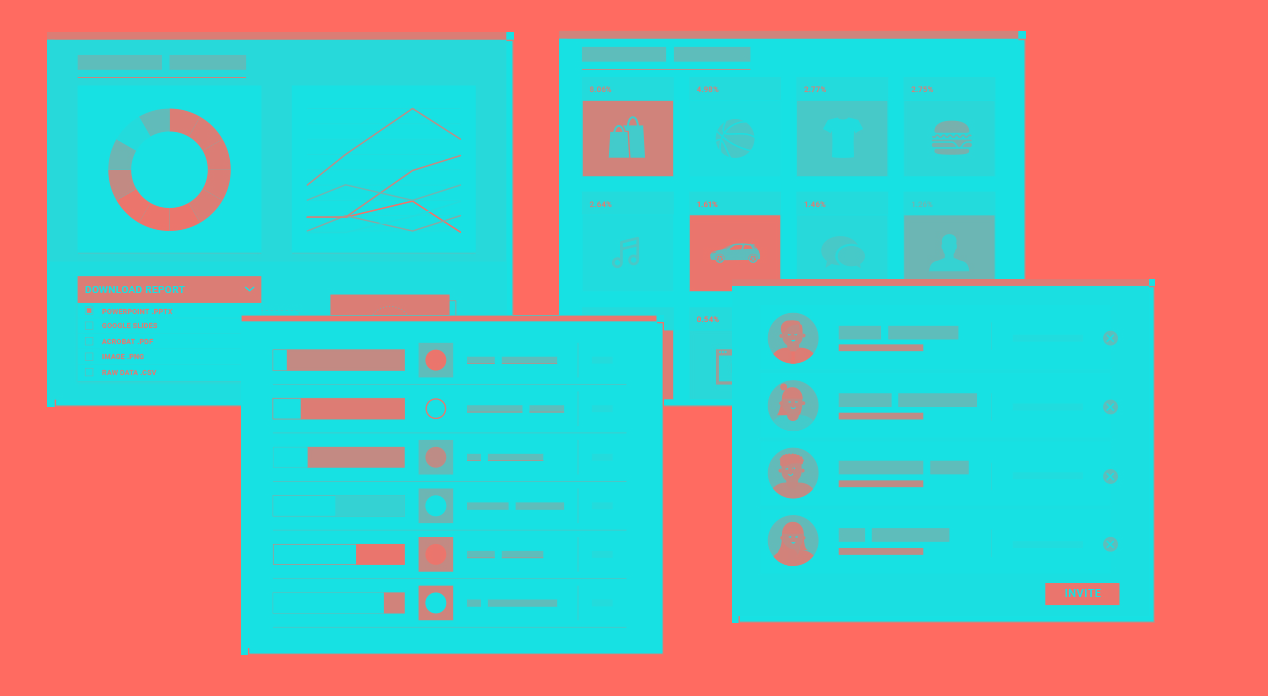 The Social Status range
The Social Status platform is divided into four products, which are:
Profile

Ads

Competitors

Influences
Alongside all the features for each product, Social Status also includes in-depth reporting.
Profile
Social Status consolidates all the activity from across a company's many online accounts including Facebook Pages, Instagram Business Profiles, YouTube Channels, Twitter Profiles, and LinkedIn Company Pages. It monitors engagements, click-throughs, and conversions, and offers analytics which can be exported to neat reports.
Also, the platform gives tips based on when posting will reach the most people, how frequently posts should go up, and which social network is best suited for certain content.
Ads
One way to understand social media machines is that they are platforms mediating between advertisers and potential customers and clients, with Facebook having some of the most coveted real estate in town.
Currently, Social Status supports robust tracking and reporting for only Facebook campaigns, ad sets, and ads (Twitter ads possibly coming soon). You can set the metrics based on predefined data such as: reach, post engagement, video views, page likes, app installs, event responses, and conversions.
All these stats then give you a bigger picture of how your ad investments are meeting up to your company's greater objectives, like maximizing the results per cost and minimizing wasted expenses.
Competitors
A Social Status account allows the user to create competitor groups for side-by-side comparisons with their own content on all platforms including public Facebook Pages, Instagram Business Profiles, YouTube Channels or Twitter Profiles—and of course, it's all done unawares to the competition.
This lets Social Status suggest the best times for your posts to get through to the masses without having to fight the clutter of competitor content.
Influencer analytics
These are some of the latest additions to the arsenal of social media advertising: They're individuals who through their own efforts, creativity and media savviness (along with a fortunate dose of popularity), are attracting brands to sponsor them in semi-organic online sponsorships.
When companies hire, or "team up" with influencers, the latter are sure to use their own public social media accounts for the promotion. Social Status helps track and make reports on these campaigns, giving you a clear idea of how many likes, shares, and clicks they get.
The Social Status Influencer product works just as well whether you're working directly with an influencer, or accessing them through influencer agencies or marketplaces.
Integrations
Like any useful tool in the platform management and overall CRM universe, Social Status is designed to work alongside other apps.
There are a bunch of integrations with "listening" tools, which monitor a wide range of activity across social media, especially when cued to listen for certain topics, trends or keywords. Some of these integrations include Nuvi, Sysomos, and BuzzNumbers.
Other integrations are more for publishing. This means composing posts, plugging them into future schedules, and helping to communicate with engagements and incoming messages. These integrations include some of the big names like Salesforce, Hootsuite, Sprout Social and Buffer.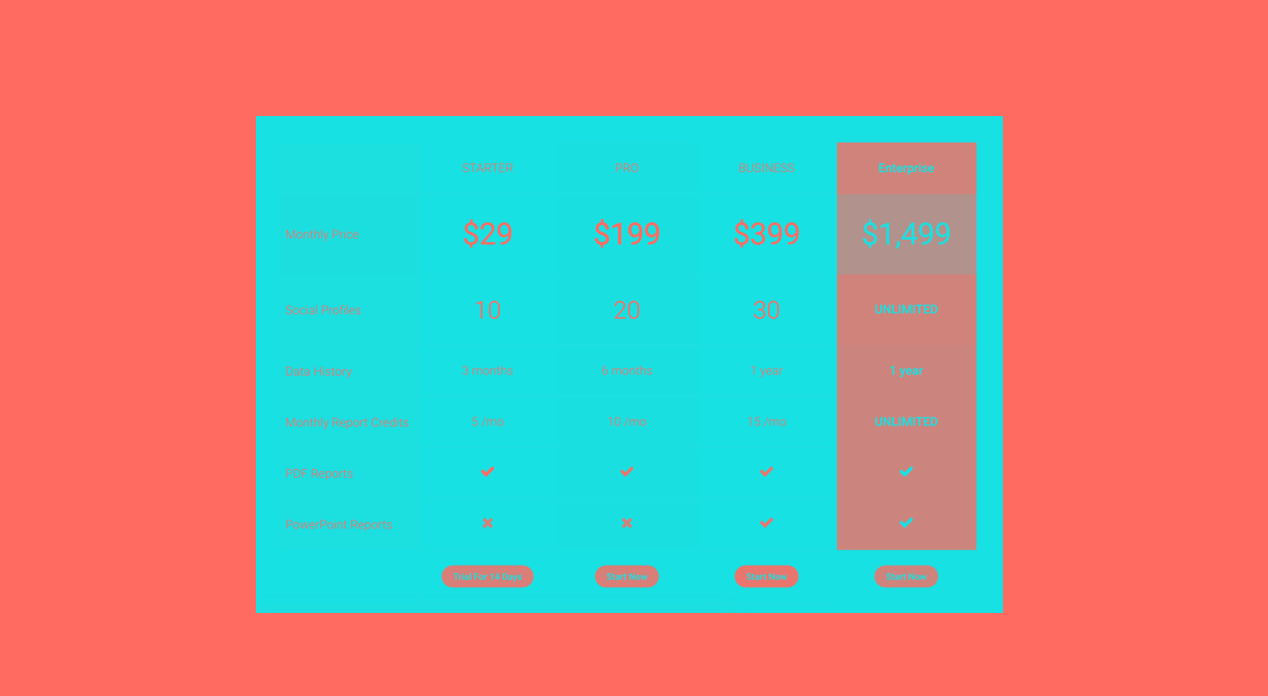 Pricing
Like many competitive SaaS services, Social Status has a free plan. That lets you integrate three of your social profiles onto their platform, save all your data from one month, and produce one report per month.
The paid plans begin at $29 and can go up to $1,499, depending on how many users you've got, how long the data is stored, and how many monthly reports you'll be wanting. Paying a whole year in one shot gets you a 10% discount.
Startups get access to special discounts, as do charities and non-profit organizations. For extremely large enterprises, a custom price will be arranged.
Today down under, tomorrow the world
It's been a pretty upward journey for Social Status. After graduating from their home country's iAccelerate program, they've been invited to move up in the tech world by the Silicon Valley accelerator H/F Co-op (Hackers/Founders).
In 2018 alone, they've garnered some decent industry cred, winning awards like the Westpac Businesses of Tomorrow award, and the Social Media Management Software Award from FinancesOnline Directory.
Today they can boast users from such well-known tech companies like Microsoft and Haystack, as well as advertising, PR, and media agencies like Ogilvy, Havas, and OMD.
That success must be due to their focus on having a clean platform with great analytics and reporting, instead of greedily trying to throw together every feature under the sun. It goes to show when it comes to raising your status, it should still be quality over quantity.