Buffer: A Microcosm for Better Social Relations
In the age of inbound marketing, native content and (semi-) voluntary brand ambassadorship, the name of the game is about breaking down barriers, not only between a company and the public but also within the company structure. It's about fluid collaboration between departments.
Buffer, a SaaS social media manager, is all about breaking down those barriers. This in stark opposition to any knee-jerk understanding of their chosen name as a metaphor for maintaining barriers, or worse, lagging load times.
That is most definitely not the business model of a company that's secured contracts with the likes of Microsoft, Shopify, Fortune, and the Denver Broncos.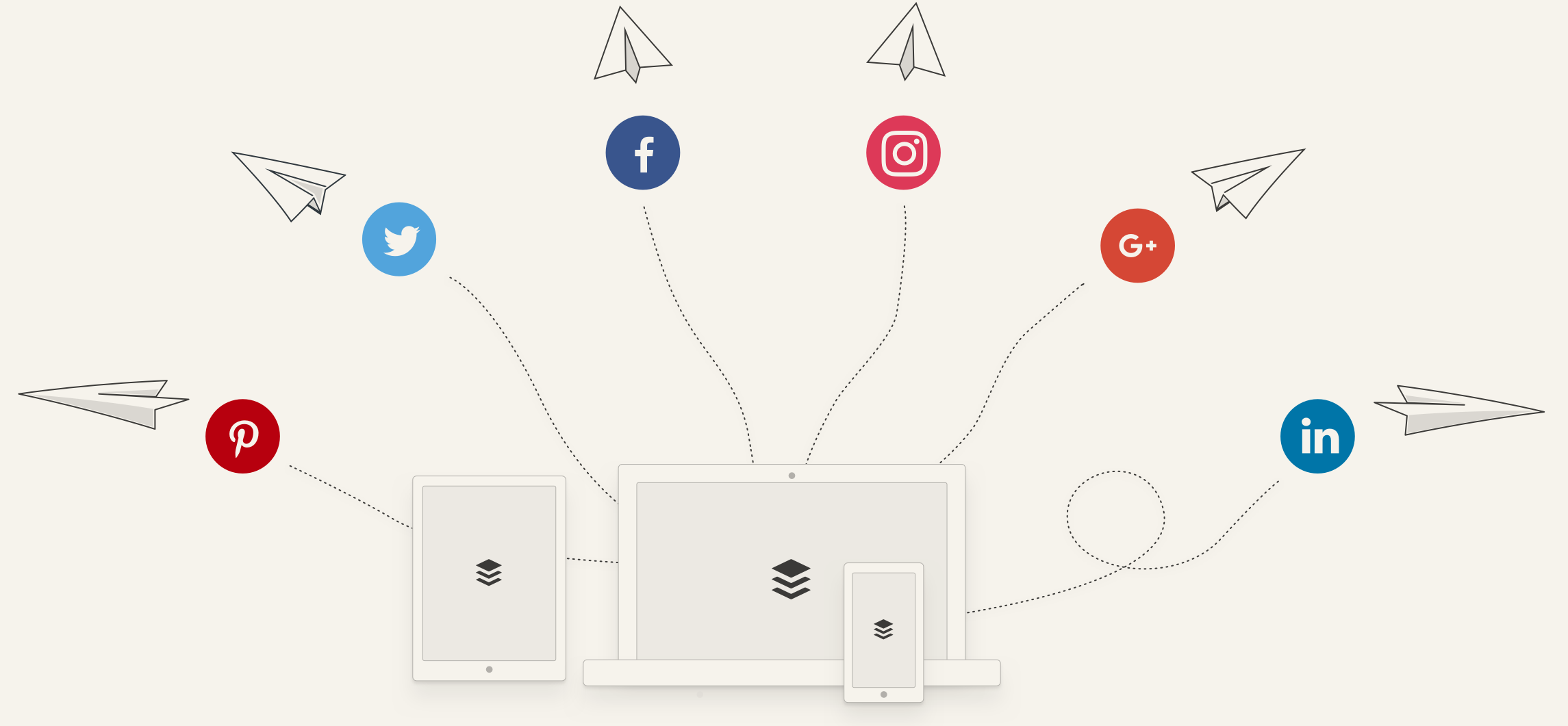 Before we get to what Buffer does as a product, let's talk about what Buffer is as a company.
Core values a CEO would go (half) broke defending
For starters, they certainly eschew any physical office-space walls. It's not that they're embracing the open-air loft workspace where everyone catches glimpses of each other's monitors, overhears each other's phone calls, and smells each other's lunches.
Buffer's workforce is one hundred percent distributed and remote: Employees are scattered around the globe, working from where they want, when they want (and probably dressed however they want). In this way, they follow other tech biggies like Basecamp and Automattic.
This value is so important to Buffer CEO Joel Gascoigne—who founded the company from his bedroom in 2010—that when his VC investors wanted to impose more conservative work structures to jack up hyper-growth stats, Gascoigne made the ballsy move in July 2018 to buy them out for over three million.
That wiped out half of Buffer's bank balance. Don't worry, they're back on track.
A remote and distributed workforce is only one part of Buffer's core values. The other one is radical transparency.
Buffer displays loads of sensitive information on their website like how much each employee makes, how their equity is structured, and what their revenue looks like. Gascoigne takes in $225,518; the lowest remunerated position, "customer advocate II", makes about $63K.    
So back to the name "Buffer": While geographic and time-zone differences might be some sort of buffer between employees, you might also begin to appreciate how the freedom and flexibility of remote working removes constraints which can at times control a worker's life.
When such workers have the responsibility of interacting with the public—being the firm's friendly face, ears and voice—wouldn't it behoove a company to keep those faces smiling by giving employees a healthy work-life balance?
Gascoigne's commitment to transparency certainly does not serve as any type of "buffer" shielding the general public from how his company does business.
Buffer's core values set an excellent example for anyone using the company's software.
Buffer's stand-out features
So how does Buffer fit into the ever-expanding world of CRM?
Buffer is a social media management SaaS, along the lines of competitors like Hootsuite and Sprout Social.
In brief, these platforms bring multiple social media accounts into one dashboard, facilitate the composing and scheduling of posts, monitor engagement, collect useful contact info, and provide analytics.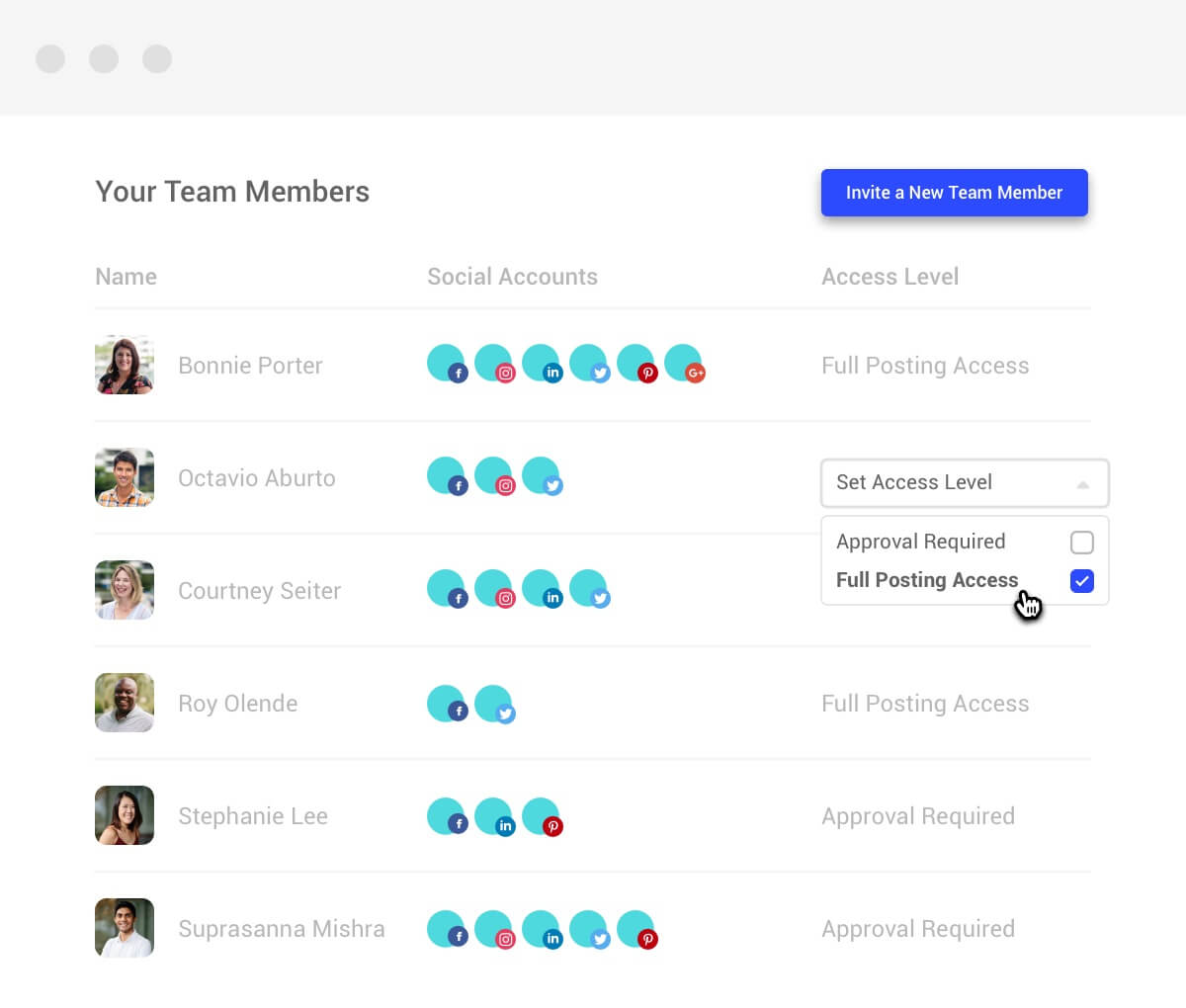 They also allow teams to collaborate—members assign each other tasks while managers review everyone's contributions.
Buffer's platform—good for desktop, Android and iOS—is divided into three pretty self-explanatory products: publish, reply and analyze.
Publish
Team members can be contributors or managers. Contributors either get full publishing access, or their posts are submitted for review to managers, who get tweaking rights.
With the Chrome extension, one click can turn any article online into a post—with a shortened link—and send that post into Buffer's content queue.  
Then there's Pablo, Buffer's image editor, with over 600K images to choose from. With the Chrome extension, you can open any image from the web directly with Pablo.
Not only that, any highlighted text from the web can be turned into a graphic quote. If you can't find a good saying, Pablo also has a database full of pithy phrases.   
Reply
The "reply" feature deals with engagement, displaying for Buffer users "context-rich customer profiles" about whoever is liking or sharing a post, things like followers/following stats, location, and possibly their company and position therein. Fresh conversations always include all past chats with the same user. There are also extra alerts if said person is a so-called "influencer."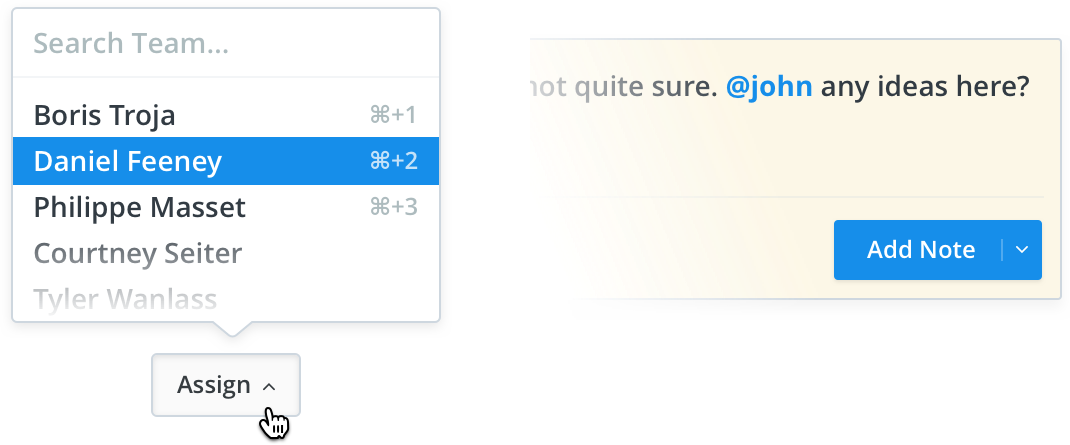 Managers can see which employees are dealing with which engagement, or assign specific interactions to whomever they think is the ideal contact for the task while adding internally-relevant notes to each assignment.
Analyze
For many similar social media management platforms, the analytics stage is sort of an end-point from which further campaigns must start again.
Buffer, however, has a unique feature that keeps this feedback loop smoothly spinning: Re-Buffer, a feature for repositing. While this idea isn't mind-blowingly novel, as of now most other social media management platforms require a few extra steps to go from analytics back to content.
Re-Buffer works like this: While perusing post metrics, any post that stands out as stellar can be instantly shot back into the queue with a single click or drag (and there further edited if need be).
Feeds, 'Grams & APIs
Feeds is a feature that collects up to 15 RSS feeds per social profile into a dashboard. With one click, any link becomes a post ready for the queue.
While it sorts all the sources into one chronological feed, you can, of course, view each in isolation. This is useful if, say, Feed 1 puts out 10 fresh articles a day, while Feed 2 lets one mega-article drop per week.   
Instagram has always been a bit trickier than other social media platforms when it comes to allowing third parties to directly act upon it.
Buffer has managed to reach that promised land. In March 2018 they let a video drop flaunting their new-found reach into the coveted image and video stream platform.
However, it is limited to single-image posts. Still, one can compose and schedule multiple-image and video posts, with Buffer sending a reminder to the user to finalize the post on Instagram at the designated time.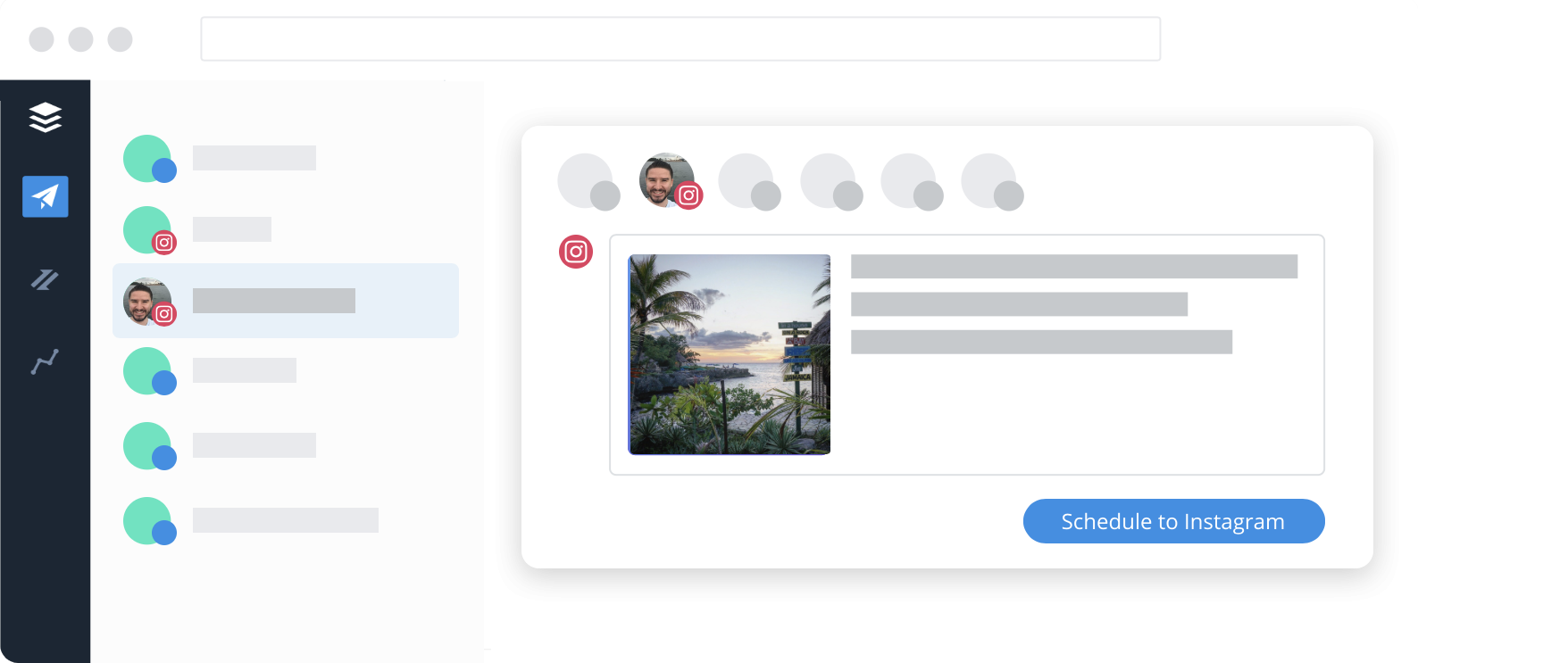 A final quick mention goes to Buffer's API which lets users build their own apps to work within the Buffer ecosystem.
A little premium goes a long way
Buffer has a tiered pricing system which includes a featherweight version free of charge. It lacks features like Feeds and Instagram abilities and is limited to three social media accounts, ten scheduled posts, and zero additional team members.
Basically, if yours is anything more than a one-person operation, you'll want to pay for an upgrade, with a top tier running up to almost $400 per month, which generously covers all 25 team members (as opposed to a more common "per additional member" structure).
And while the free version works with the usual social cadre of Facebook, Twitter, LinkedIn, and Google+, the paid versions also bring in Pinterest (and Instagram as mentioned above).
Finally, social analytics costs $15 per month with the Pro Starter plan, while their Business plan advertises "advanced social analytics."
Bringing together two sides of Buffer
It's not about barriers and it's not about wait times.
Buffer as a company is all about a set of principles that value diverse workforces, flexible structures, well-balanced employees and radical transparency.
Do these principles translate into a better social media management product?

Considering the Buffer product is about interacting with people—we'd say things like diversity, flexibility and honesty certainly do make for more productive social relations.