Hootsuite Breaks Down the Digital Landscape One Stat at a Time
Pioneers of professional social media management, Hootsuite, has just published an annual Digital 2019 report, which covers trends in internet, mobile and social media usage, as well as ecommerce.
One takeaway from this study is that you don't have to run your own ecommerce company to still be digitally enmeshed in the world of online business. Nonetheless, today's digital ecosystem is increasingly the space for work: where people research, market, sell and look for opportunities for professional growth.
Some starting perspective
95% of Americans use the internet

Up 8.8% in 2018

6.5 hours/day is how long Americans spend online

70% use social media

Unchanged since 2017

2 hours/day is how long they spend on social media
With the majority of America online, it's not a shocker that ecommerce and social media advertising have skyrocketed.
Ecommerce

77% of adults make online purchases and/or pay their bills online

$504.6 Billion dollars were spent online

$220.2 Billion on travel

$152.9 Billion on toys, DIY, and hobbies

$105.3 Billion on electronics and physical media
Those numbers don't lie: ecommerce is a huge part of the American economy, and any company looking to stay competitive needs to have an online presence.
In the pre-e days of commerce, a vendor could count on some face-to-face with a buyer. That human contact was how vendors learned about their customers, and with that knowledge, could steer their business.
The challenge in ecommerce is the disappearance of that direct relationship. Entire transactions take place without a single real point of communicative contact between two humans.
Ecommerce businesses need to find new ways to gather data about their customers, both actual and potential.
It's not enough for a company website to give information like store location and hours. Company websites have to be a resource where people get content, make appointments, set up demos, purchase goods and services, and receive personalized customer support.
More importantly, these online services should help the company to learn as much as possible about their customers and people's online habits.
Some useful tools for mastering ecommerce:
Heatmaps
In the analog world, a heatmap would be like watching people wander around a store, seeing where they stop and what they look at, analyzing their journey on the way to either the check-out line or the exit.
Heatmaps offer similar insights in the digital world, showing where people move their mouse and what they click on. It gathers intel about what products or links people are attracted to, and what's being ignored. Combine this with metadata and analytics, and you get a better idea of certain demographics, and what specific goods, services or other content on your site interest them.
Platforms with heatmap tools include FullStory, which creates a sort-of video recording of a visitor's digital journey. Heatmaps are also one of the most popular tools in the Hotjar platform, which tracks user behavior and offers site-engagement analysis.
A/B Testing
This is the digital version of laying out two similar options—say, a vodka tonic or a gin tonic—and seeing which one most people prefer. Except instead of giving every individual the choice between the two, you silo off two groups, selling one group vodka and the other, gin. A/B testing gets results by seeing whether gin or vodka sells more.
Within ecommerce, A/B testing is used to determine stuff like which subject line in an email marketing campaign gets opened more, what design of a CTA button gets more clicks, or which landing page gets the most engagement. It even works at the product level, for example, one wants to sell alcohol-flavored candy, but would like to gauge whether customers prefer the taste of vodka or gin.
Optimizely is an "experimentation platform" which lets companies compare iterations of web pages with extensive A/B testing. Infusionsoft by Keap is a marketing automation platform that uses A/B testing for email campaigns and landing pages.
CRO
Of course, an ecommerce business wants to do more than learn about people, it ultimately wants to turn those people into customers. The process by which this is tracked is called conversion rate optimization (CRO), where the idea is to convert leads into sales.
VWO is one such work tool which puts its focus on CRO. It intelligently presents a "funnel" view of a website visitor's journey, pointing out the places and rates where people drop out instead of taking out their wallets.
The ecommerce world is quite fortunate that it can marry CRO technology with better customer insights. Sure brick-n-mortar businesses had similar methods, but with the state of digital absorbing more American attention and shopping bucks, using CRO and other ecommerce tools means less unproductive work and better results.
Social media advertising

230 Million people have a social media profile

97% of them use it regularly (more than once a month)

2 hours/day is the average time spent on social media
Social media seems like the natural evolution of advertising space.
Posters in the public realm diverted our gaze to their images and slogans. Ads on radio and television sliced off some of our attention by sneaking into our programs The internet showed us ads on the sides of our pages and in the results of our searches, vying to distract us from our surfing to redirect our attention to the sites that sponsored them.
What makes a social media ad different is the way it invites people to engage with it. The most effective way to do this is to not only try and get something from the viewer—like they're attention and ultimately, their cash—but to give them something first: information, entertainment, and other useful content.
In the pugilistic metaphor of social media marketing mogul Gary Vaynerchuk: "jab, jab, jab… right hook!"
In other words: give, give, give something… before you ask for their money. And there's no advertising space more conducive to giving and asking—that is, engaging—than social media.  
Looking closer at social media advertising stats:
210 Million people see Facebook ads per month

150 Million for LinkedIn

120 Million for Instagram

93.25 Million for Snapchat

47.05 Million for Twitter
As the latest economic frontier which is capturing more and more of the American attention, social media advertising will get you the most bang for your buck, encourages Vaynerchuck, with his "go all in" attitude.
Merge your profiles
Facebook, Twitter, Instagram, LinkedIn, and a few others make up the lion's share of the social media universe. The average person might have the time and energy to toggle through different profiles on each platform.
However, when it comes to using social media for professional purposes, it's best to find a tool to bring them all under one digital roof.
Not only can you manage many profiles with less app switching, but you can have your work efforts duplicated from one to another while being able to unify all the timelines and engagements as if it were one mega social media experience.
Plan your posts
Posting might come naturally to some who just want to share thoughts as they randomly occur throughout the day.
For those who work in social media departments, it's a much more finely-tuned process of delivering content to users in the right form, at the right time, with the purpose of keeping your brand front-of-mind.
Once you've chosen a platform to merge your profiles, that platform will let you compose posts and plot them into a queue which has been programmed to drop them at optimized times. Or, you can create a post and schedule it at a specific date and time.
This means no more post-overload during your most creative time, or for that awesome post to go unnoticed just because it occurred to you when nobody was around to like it.
Review your engagement
Most normal folk on social media get that hit of excitement when their post has been liked, shared, or even better, when they make a new friend. But they're likely not that interested beyond base questions like "who?" or "how many?"  
For work-related purposes, there's a trove of extra data points which can be quite valuable, like demographic data on who was engaging: age, location, income bracket; or browsing habits, like previous sites visited, purchases made, which device they use; and don't forget about metadata, like time of day or geographic locations when and where activity peaks and plunges.
Unless you're a seasoned statistician, or if you're just a strange spreadsheet junky, trying to make sense of disparate data from varied platforms is a real pain. This is why social media analytics is a necessary tool when working in today's digital reality.
So many SoMed tools
As the makers of this digital report, Hootsuite deserves major cred for being among the first to turn social media use into a productive tool for business purposes. They elevated social media management and analytics to its proper place at the board table, right beside marketing and not too far from sales and customer service.
Sprout Social has risen up to be a worthy rival for Hootsuite as a social profile aggregator that also creates data-rich records on all your followers across every channel.
Nimble is a platform with multiple tools for emailing, scheduling and workflow automation, but it's their social media management tool which is a real boon to those working in sales and marketing.
Buffer is a social media SaaS along the lines of Hootsuite or Sprout Social, facilitating the composing and scheduling of posts, monitored engagement, team communication, and scanning for useful contact info and analytics.
Mobile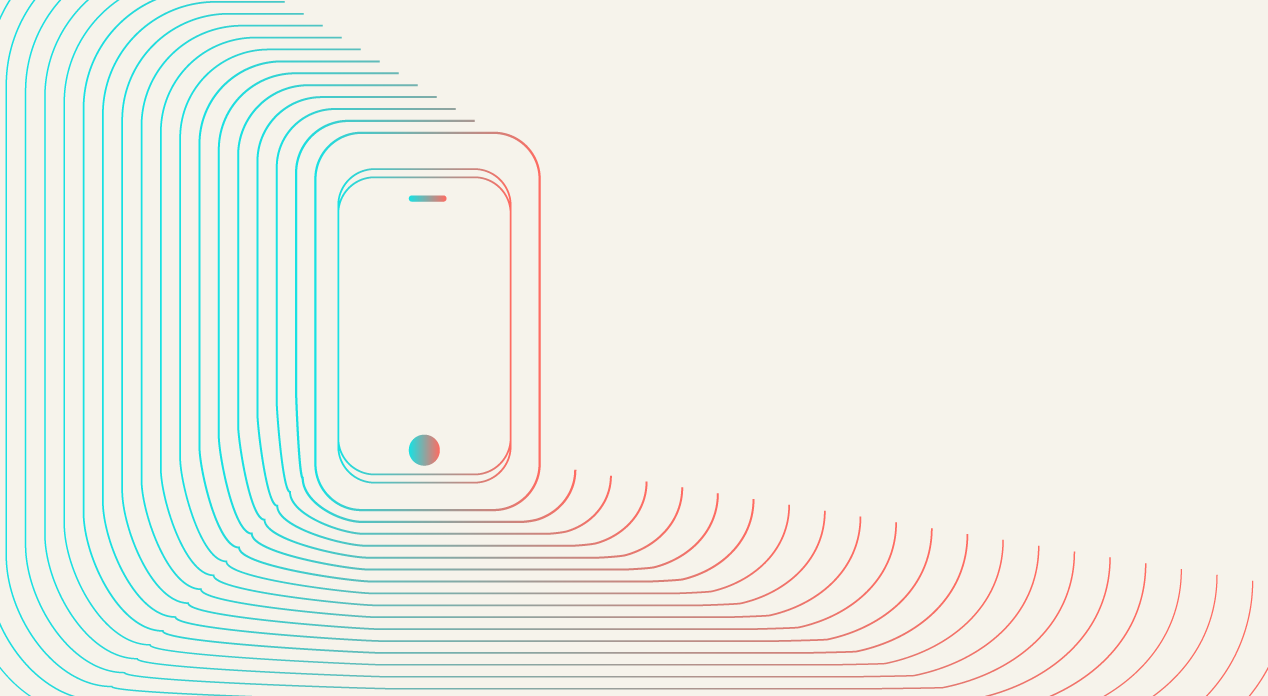 106 mobile phone subscriptions for every 100 Americans

61% of Americans use social media on their mobile phone

44% of Americans shop on their mobile device

11.94 Billion mobile apps were downloaded in 2018

$19.90 Billion spent on mobile apps in 2018
While it may not be included in Hootsuite's report, it's not just shopping that users prefer to do on their phone. Managing clients and contacts on mobile is also quickly becoming a preferred option for business owners, sales reps, and freelancers.
Mobile customer service
Here's a line that is getting a lot of play recently: people don't want to just buy goods or services, they want to buy experiences. This means a company has got to put as much into their customer-facing side as they do on things like R&D.
Customer service is a huge part of delivering great customer experience, and therefore, should be as accessible and flexible as can be—and how better to achieve that than by going mobile?
It's not just about talking, but being able to access customer data on a mobile app while using the phone module. Chats with customers should also be easy to archive for future searches.
Zendesk, heavy in the service and support biz, put it best when they say: "Great customer support is tied to the customer, not a desk."   
A company like Crisp enables customer service through social media chatting, practically half of which happens on mobile devices
Mobile design
Gone are the days when all efforts went first into website design, with the mobile version being tossed off as an afterthought. The look and feel of a mobile interface has its own unique mapping, architecture, and interactivity.
Mobile design must be considered from the ground-up alongside website design.  
For an ecommerce mobile app, good design means a better customer experience and more sales.
Mobile apps are also used by teams within a business to collaborate, and therefore simple interfaces mean clearer communication and more efficiency. Carrot is one such communication app with a solid mobile version, as is conversation-organizer Twist.
Finally, when designing a mobile app to sell on an app store, whether it's for work or fun, pleasing aesthetics and minimal complications do matter, as mobile to-do tool MinimaList knows.
Voice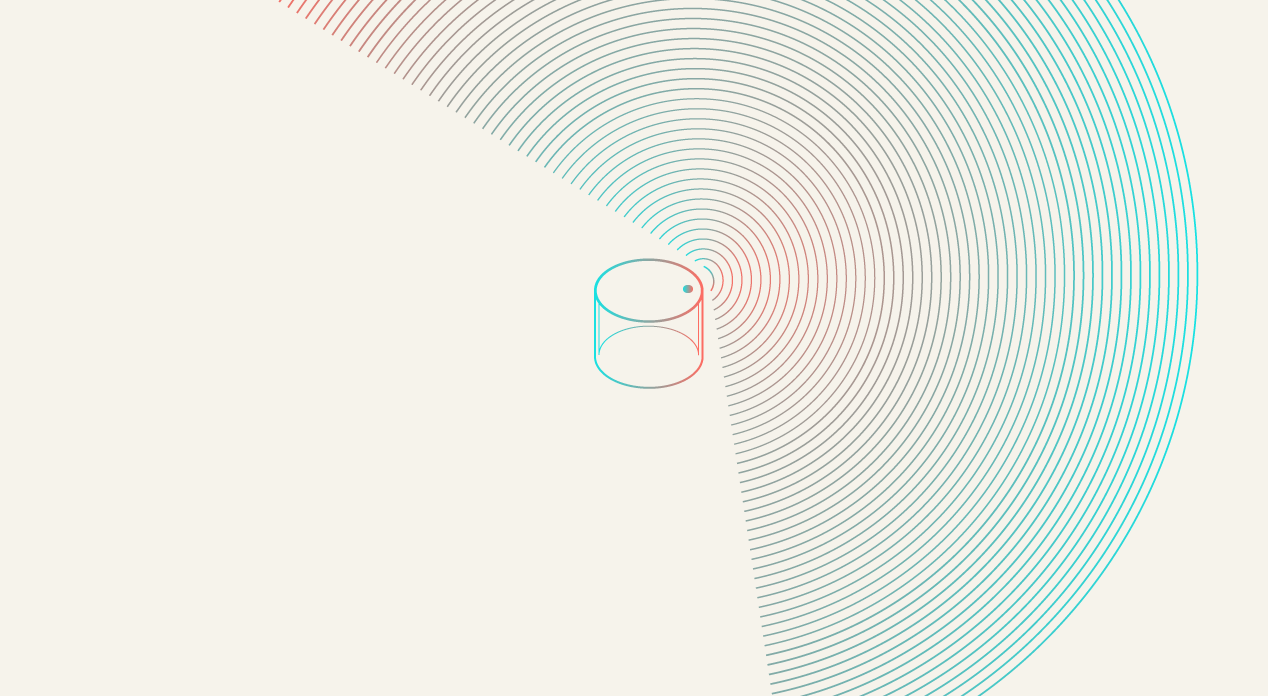 35% of US internet users use voice tools (that's about 109 Million Americans)
This single stat is worth cherry picking from the report. Voice-based technology is on the rise, with tools like virtual assistants, commands, recording, transcription and voice analytics.
Voice assistants and commands
It makes sense, in the age of multitasking and business on-the-go, to free up the hands as much as possible when voice could take up some of the tasks.
Maybe you need to send out some messages while driving a car on the way to meet a client; maybe you need to ask for your schedule to be read out to you while feeding your baby; what about surgeons who might need to check something on WebMD with their hands deep inside a chest cavity?
Some great voice-assistant apps include Tact, which is a sales assistant powered by AI-Voice control, as is Voicea. And of course, there's Alexa for Business.
Voice recording
To talk about the voice as a key element in meetings, presentations and even phone calls might seem a bit redundant. But in the professional world, it pays to have a dedicated tool which can easily handle phone features like conference calling, routing, muting, simultaneous talk and chatting, and attachment sharing.
But facilitating conference calls is just the beginning. Being able to record calls, or even meetings, then have those recordings stored, annotated, easily shareable, and transcribed to text for search purposes is not just a bonus, it's a necessity.
Zoom has been a leader in this field for a while, handling conference calls as well as recording and transcribing voice to text. Conversation tracking platform, Fireflies.ai, records internal or external communications, making it a valuable knowledge transfer tool for any organization. Otter is another great option for an AI-powered voice-to-text tool. Then there's also Microsoft Office Dictate.
Voice analytics
While it might be easy for an intelligent machine to analyze what's going on in a text by judging customer sentiment via vocabulary, picking up on the feelings expressed in the human tone of voice is more sophisticated.
Dialpad is a VoiP platform which generates smart notes on voice calls while intelligently analyzing the caller's sentiment. NextOS is another robust communication platform with voice analytics that also collects metadata on callers.
Nothing's shocking (and that's OK)
So, the total number of internet users, social media users and mobile device users have all gone up by nearly 10% each. It's not exactly a Nostradamus-grade prophecy to expect these trends to continue chugging upwards.
In the end, there really aren't any shocking revelations about the digital state of the US and the world in 2019. But why should that be bad? A little consistency in the numbers goes a long way towards planning for future success.