The Art of the Drip: Drip eCRM for Marketing Automation
Spammy email marketing had a good run, but it's over. Marketing automation has seen to that.
Amazon and other Ecommerce giants have used the power of marketing automation to nurture leads with personalized, relevant information, building up individual rapports to win loyal customers.
It's a proven way to grow revenues significantly in relation to investment. However, the investment usually needs to be a big one - good marketing automation tools don't come cheap. How can a small or medium-size business tap into this trend, and put the triple-A power of analytics, algorithms, and automation into their dexterous little hands?
Drip eCRM offers one solution. It does lots of enterprise-level marketing automation stuff, but with one major difference – it's actually affordable.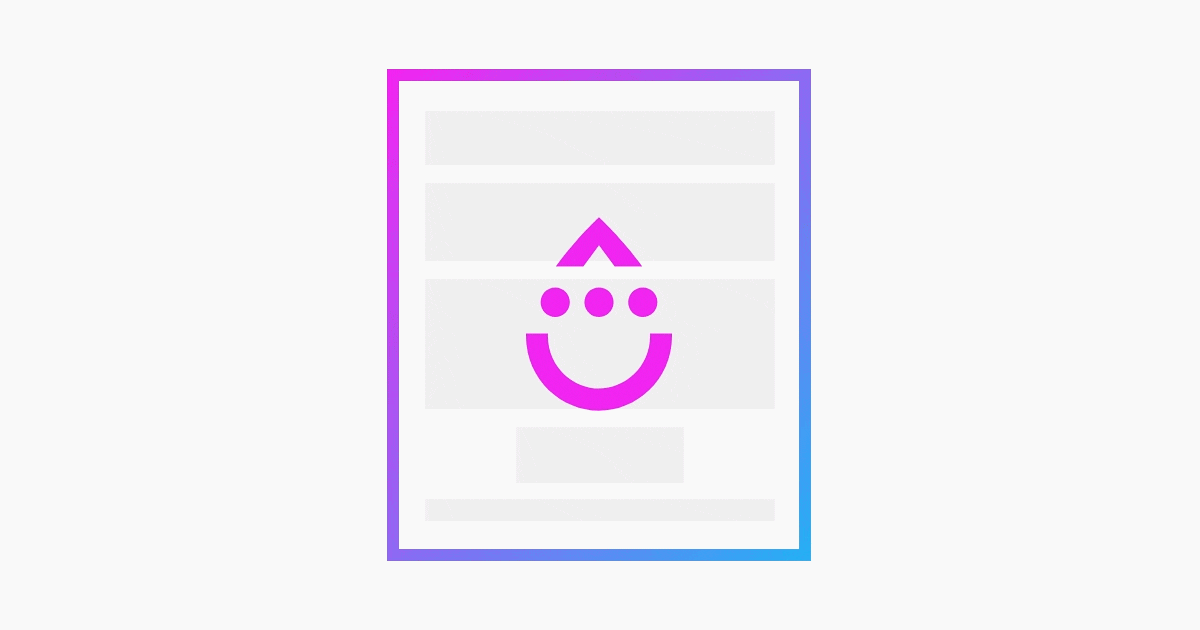 Image credit: Drip
The art of the Drip
Okay, so some platform called Drip has made marketing automation accessible to the masses, but why would we salt-of-the-earth folk want it? Isn't it impossible to compete with Amazon and co. on this front?
The answer is: not really. Drip is designed to let your business showcase its uniqueness, something the giants can never have by design. When you're able to reach audiences in a relevant, real way, and personalize the selling experience, you're on the way to proving your brand's irreplaceable value.
The Ecommerce CRM platform takes its name from 'drip marketing', a durable marketing concept, which more more-or-less means consistent marketing over time. Like a tap… you see.
Drip marketing is usually done over email since the channel is cheap and relatively non-obtrusive. Recently, the ideas behind drip marketing have also seeped into social media management, with many businesses going in for scheduling and automating posts there as well.
It has a low conversion rate relative to other channels but easily makes up for this with ease of generating volume and overall efficiency.
Drip finds its niche with marketing automation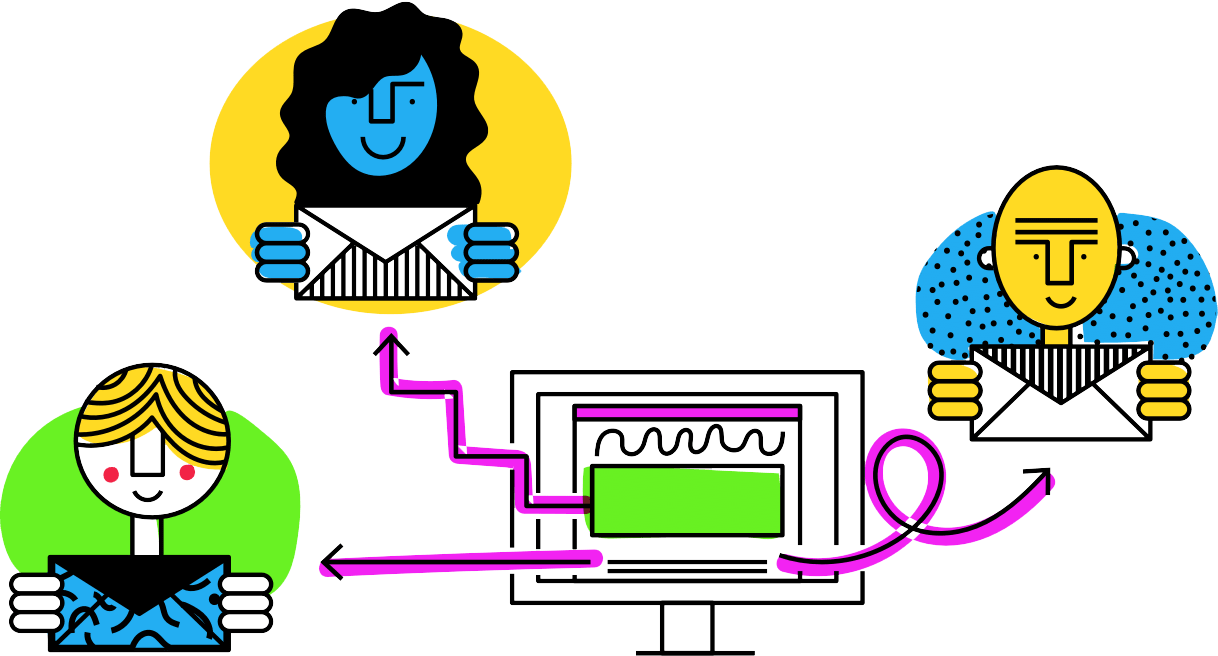 Image credit: Drip
Drip founder Rob Walling and developer/co-founder Derrick Reimer spent about half a year toiling on Drip before getting anyone to pay for it. Over that time, they took great pains to make sure the platform looked and felt great, offering customers the kind of 'good universe' that they'd want to spend time in.
Walling thinks they spent somewhere between roughly $100K and $150K developing the app. Not cheap for a two-man operation, but it worked - Drip is now a million-dollar SaaS company.
Today's Drip is all about marketing automation, but that wasn't always the case.
Actually, Drip was first and foremost designed to be a tool for capturing emails from people on your website, then running autoresponder sequences - simple, yet effective. When it was launched, that's what it did.
But Drip lost customers quickly, and Walling realized they had to up their game fast. He solicited customer feedback, learned all he could about what they wanted, and took all the information back to his lair for deliberations.
The results were tallied, and the consensus was clear: marketing automation had to be the new focus.
Drip's marketing automation determines whether the person is a prospect, customer, or advanced user and directs strategy accordingly. So, for example, if someone buys your product/service, they become tagged as a paid customer and are instantly taken off the marketing campaign for trial members.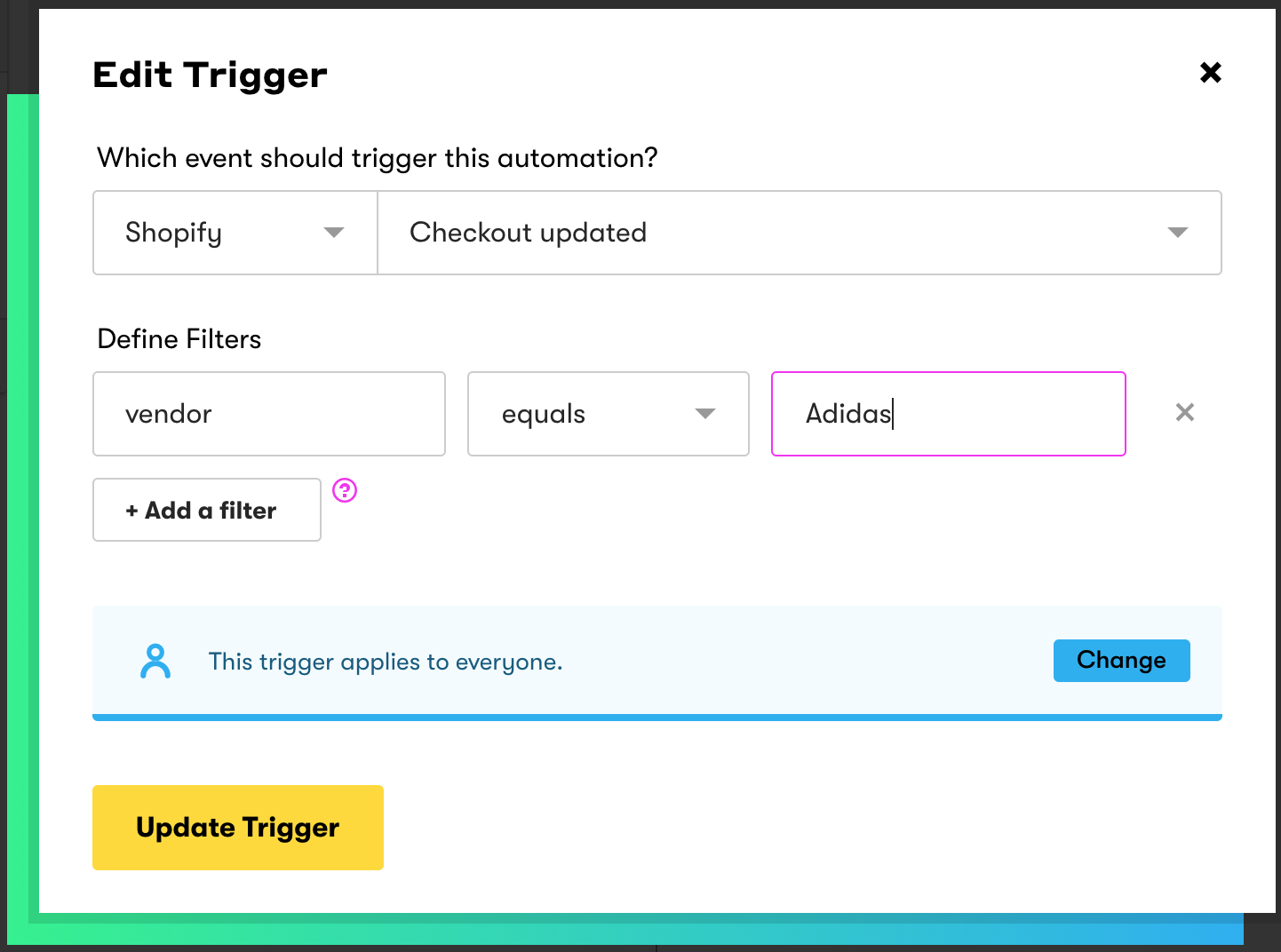 Image credit: Drip
In case you were wondering, Drip is touted as an 'Ecommerce' CRM because it's specifically built for online selling stuff. It tracks all manner of Ecommerce-related KPIs under the sun and strives for one-on-one customer relationship building by intelligently syncing cross-channel data in a single platform.
Apart from email, it can direct marketing material into Facebook ads, text messages, personalized websites, and landing pages. Across each and every platform, Drip helps you time follow-up messages with perfect make-them-wait delays.
Tracking features can provide critical insight on purchase intent and record unique events, with tagging and custom field features to help you and your team coordinate, close the sale, and keep the customer for posterity. Lead Scoring shows you who your most loving and loyal customers are right now.
Drip is aesthetically very pleasing indeed, making it a pleasure to use. This emphasis on visual impact carries over to its tools for email messaging too. Drip's Text Builder and Visual Email Builder offer tried-and-true, high converting templates and infinite customizability.
Analytics and reporting functions help steer your sales funnel. Custom conversions let you indicate what counts as a conversion for your business, set the monetary value, and then track conversion rates. You can track metrics like email opens, email clicks, and email replies too.
It also integrates with many other apps, including GoSquared, Pipedrive, Salesforce, and Zapier. That means automation, triggers, and workflows can be tied to actions and information from outside Drip.
Comparing Drip
Drip does many of the things that super expensive email marketing automation tools like Infusionsoft (recently rebranded to Keap) do.
Compared to Hubspot, Drip offers a leaner experience with fewer features, but more bang-for-the-buck. For example, Hubspot's in-depth data dashboards trump Drip's, no contest. But an advanced Hubspot subscription costs thousands of dollars per month, and you get an enormous array of tools you won't necessarily need.
Drip's emphasis on email marketing might also have you thinking about MailChimp. There's some feature overlap for sure, but also key differences.
While MailChimp is well-suited to designing attractive email templates, Drip is overall geared towards no-frills, text-based emails. The rationale behind this is that messages loaded with graphics and HTML code are likely to vanish into the 'Promotions' folder of our emails, which many of us tend to forget exists.
Drip also focuses more on contact management, tracking customer activity history, leaving space for notes, and offering lead scoring. In other words, Drip is built for marketing automation, while MailChimp is built for email marketing.
Drip your own adventure
If building dynamic workflows, being able to manage contacts and partners, and making more money is all on your to-do list, then you really gotta try Drip.
While market automation won't fix everything about your business all at once, it certainly will help a lot. Because when you have stronger visibility of the customer journey for every tiny segment of your user base, your business gains some serious wisdom. Ultimately, understanding and capitalizing on micro-level customer details is how smaller Ecommerce operations survive and scale up.

Time to fill up that customer pool, one drip at a time.