Snips Is the AI Assistant Cutting Ties With Clouds
The David advantage
You'd think a small firm taking on the Goliaths of AI personal assistants might seem crazy, with Google, Alexa and Siri dominating the field. But Snips—a daring French startup—has a few secret weapons up its sleeve.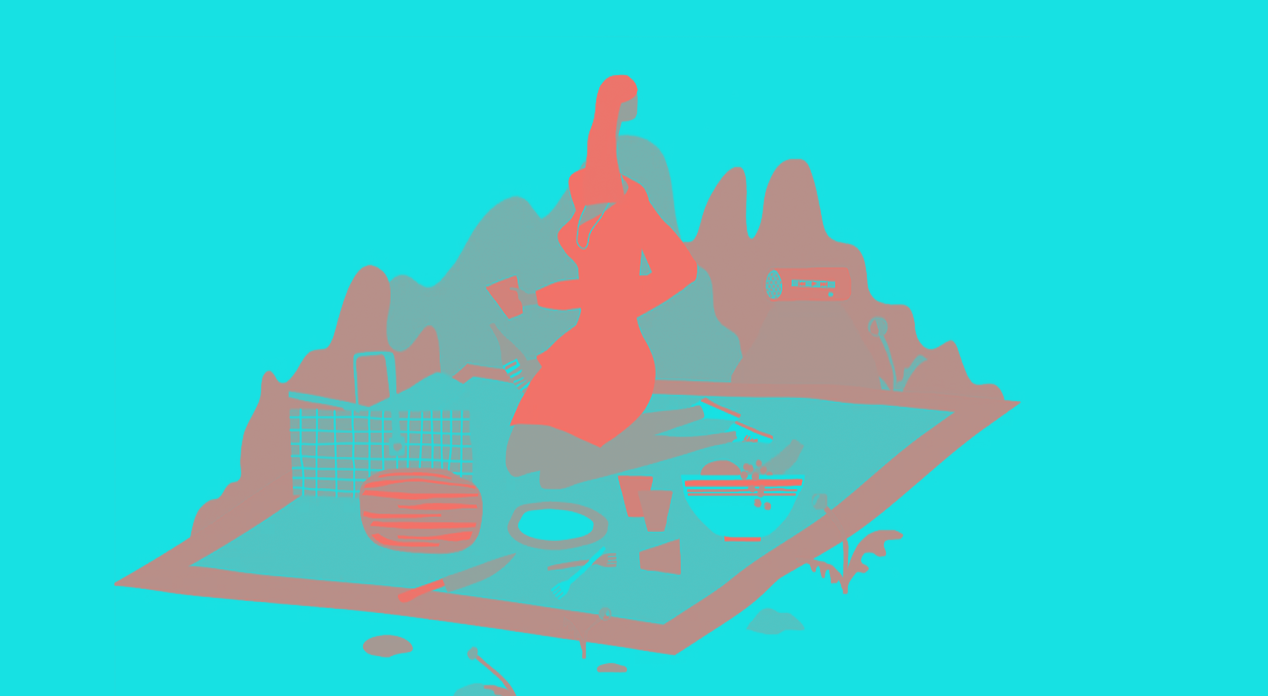 The slingshot right between the eyes: Snips resides entirely on your device, whether it's a phone, tablet, or even a smart appliance running on Raspberry Pi, Android or Linux. 
That means no data gets sent back to their cloud, guaranteeing you absolute privacy and security. With all the scandals surrounding leaks, hacks and corporate misuse and abuse of their customers' personal information, Snips's decentralized platform might really have that much-needed Davidian edge. 
Get out of my way, tech
Yet, it would be a bit threadbare of an offering if all that Snips did was mimic other AI assistants, stuck the whole thing on your device and called it a day. But no, the Snips platform was conceived, designed and built around a very future-thinking ethos: Make technology disappear.
By this, they mean to bring attention to how technology is already ubiquitous in our lives, dutifully humming info through the ether all around us. Devices talk to each other and share those conversations with the corporate infrastructure on which we navigate our social and professional lives. Sometimes it's all too overwhelming, making us humans feel we are nothing more than the meat-n-bone hosts on which the digital devices feed and flourish.
Snips wants to encourage the opposite: to relegate technology to the background where it's working for us without embedding us in its interconnected complexities. That's what making tech disappear comes down to. 
They achieve this in multiple ways, including natural-language understanding, dialog-like interactions, and an intuitive, seamless app-to-app flow.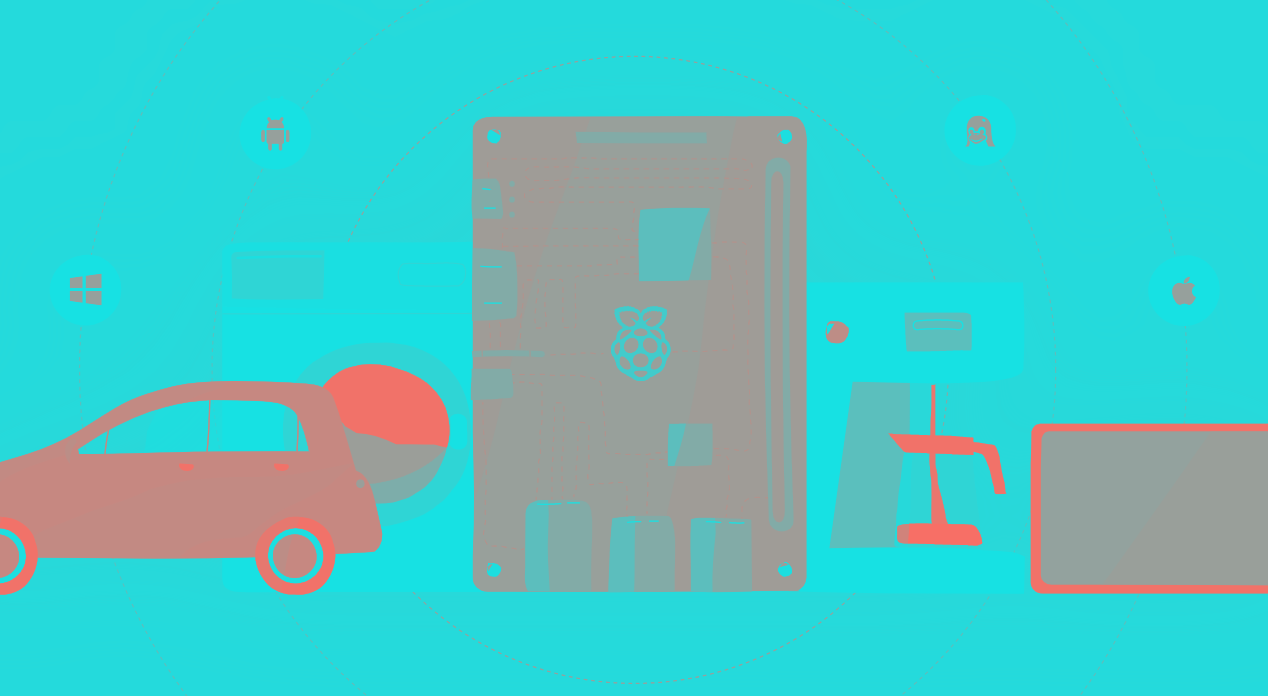 An A+ assistant
Most AI personal assistants will understand if a user asks hem to take care of basic tasks. However, the technology behind Snips puts extra focus on the style and vocabulary you use to speak so that the interaction is as close as possible to the way you'd communicate with an actual human. 
Snips learns your voice, your expressions, your common requests, plus it's quick and easy to train it to further adapt to your own specific style of communicating, as well as your more regular kinds of interactions.
Some Snips tech
About a year ago Snips announced it would be launching its own voice assistant device to compete with Amazon's Echo and Google's Home speakers, however, it appears the hardware is currently still in the works. The Snips software currently understands English, French, German, Italian, Spanish and Japanese. Soon they're adding Russian, Portuguese, Hindi, Arabic, Mandarin, and Korean. So that's already a majority of the world's population which can be "waking" Snips up for assistance.
Wake word
Snips responds when it hears your wake word, with "Hey Snips" being the default. You can program as many new wake words as you like, you can even program specific words for specific tasks. 
For example: "Yo Buddy" might let Snips know you need something personal done, like "Order me a case of wine" or "Play an acid house mix"; where "Hello Partner" might be set to recognize that you are making a work-related request, like: "Text Freddy in sales to confirm Monday's meeting."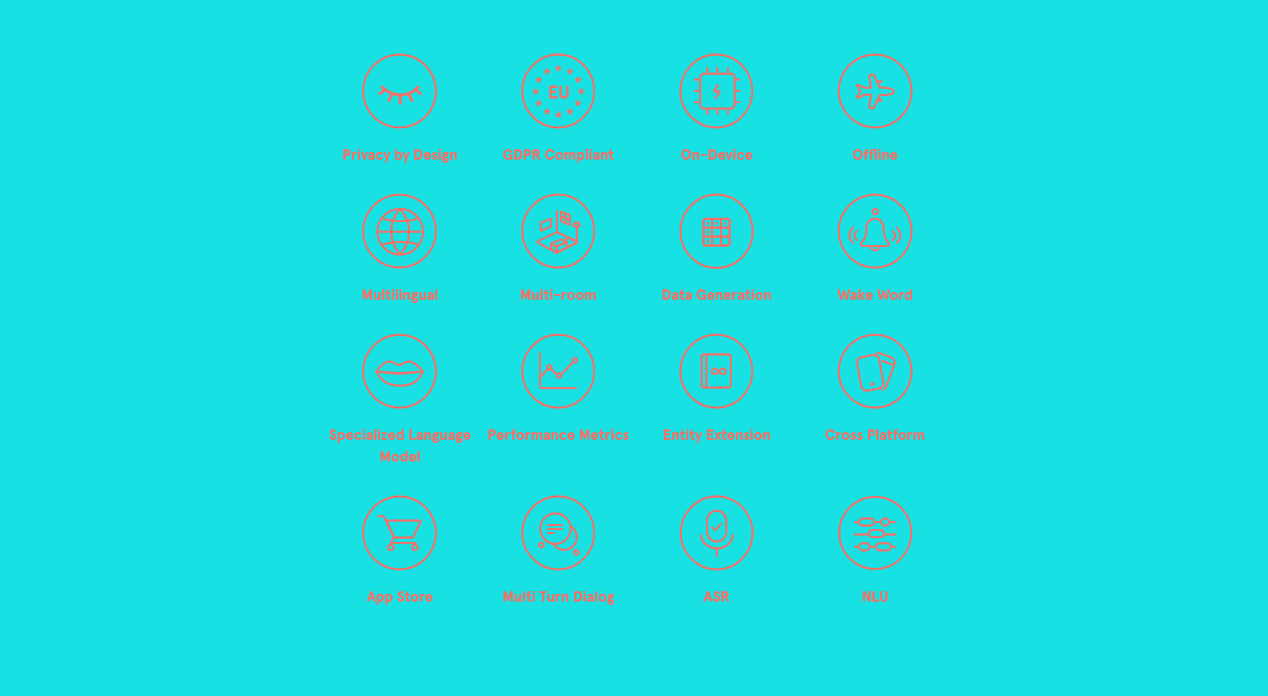 Dialog
Snips isn't just great at taking orders, but can also engage in extremely human-like dialogue too. This really helps when your orders are either not too clear, or you yourself have left out information. Let's say you ask Snips to find you a hotel in London…
    SNIPS:    "Which neighborhood?"
    YOU:        "I don't care."
    SNIPS:    "OK, at what price?"
    YOU:        "Between £75 and £125."
    SNIPS:    "Anything else?
    YOU:        "Yeah, make sure they have a pool."
And it's not just individuals, Snips also works great for both groups and companies in larger spaces. They have multi-room support, which means that several people can be using Snips at once from across an entire office with many rooms.
One app to another
Imagine Snips as a smart guide that leads you through a series of your other apps as you move throughout your day. By combining key apps like reminders, to-do lists, calendars, maps and browsing, Snips lets you forget about manually thumbing from platform to platform.
It works like this:
Snips will notify you about a meeting in your calendar.

Snips then will get your maps working on routes and travel times.

As your meeting is ending, Snips queues up your next scheduled task.

Snips plots the best way to your next destination.

Or, if that meeting was your last task, it might recommend a good place for happy hour.
Letting Snips open and shut the app doors for you is another way the platform is succeeding in effacing too much front-end technology form our lives.

Teaching Snips
The more you ask for something, the more Snips trains its combination of deep learning and real-time speech recognition on your personal style and intent. 
To begin, you set up bundles, which are general topics. Bundles have presets like weather, music player, smart lights, and other personalizable options.
So let's say you pick a bundle "Shopping." You'll see some samples of phrases, called intents, which come from the blockchain-based Snips community, all helping the platform while remaining anonymous. Some "intent" examples of shopping may be: 
Get me ten white T-Shirts from Shirt City.

What is the best-rated Office Chair for under $300?

Please send lilies to my mother next Monday.     
Then you suggest a few more ways you know you'd be speaking, like:
I want tickets to The Magic Flute the next time it plays anywhere in the Tri-state area
Based on your example, Snips will start pulling up more database intents for you to pick from. For example, it might suggest:
I need a hotel in Amsterdam tomorrow night
Suggestions might no longer be geared specifically toward your "Shopping" bundle, but it's learning your style ("I want" = "I need"). 
Finally, a great assistant does what you want where you want it. You can deploy your trained Snips assistant to any device that runs on Raspberry Pi, Android or Linux, be it a car, a smart microwave, or even a tablet. 
As you use your Snips on your device, its rate at learning your style just keeps skyrocketing. And of course, what transpires between you and the Snips-powered device, stays on the device.
Privacy by design
That use of blockchain and crypto technology is central for Snips's CEO, Rand Hindi. He's an entrepreneur and a data scientist who's been named in one of Forbes' "30 under 30," and leads a group dedicated to thinking about AI's impact on the economy for the French Digital Council. 
For Hindi:
"Сonsumers are increasingly aware of the privacy concerns with voice assistants that rely on cloud storage." 
Unlike Google, Apple, and Amazon, which rely on hoovering up user data, Snips uses embedded voice inference, decentralized data generation to "train assistants before they're live," and decentralized machine learning to improve the product over time.   
Private analytics 
To solve performance issues or design errors, Snips uses a decentralized private analytics method. Usually, tracking analytics would mean collecting user behavior and storing it on a server. But since Snips is all about avoiding privacy breaches, they had to find a way to work around this. 
The Snips solution ensures "no personal contributions get leaked, and only the aggregated statistics are made available."
It uses firstly a "secret pad key," whereby a user encrypts their usage data by adding a random pad key before sending it to the developer requesting the analytics. These secret pads are then distributed to a set of processing nodes called "clerks," which then aggregate the partial shares securely and send the results to developers who can then reconstruct the sum of all pads. 
The method is not without its kinks but demonstrates a significant step forward for private analytics. Learn more about the process here.
Another way Snips plans to execute the success of their private-by-design voice interface is by issuing cryptographic tokens to developers to incentivize them to help improve the platform. So far, Hindi claims about 14,000 devs are already on board.
Between the blockchain community building bundles and intents, as well as the vow to keep all user activity localized on their device...when it comes to privacy and security, Snips means business on their quest to create the world's first "ethical voice assistant."