QuickBooks: Outsource Number Crunching, Focus on Business Growing
The folks at Intuit have been in the personal finance software game for a helluva long time—since 1983 to be exact! That's longer than a lot of people think personal computers have existed (though some date the internet's real birthday to that year).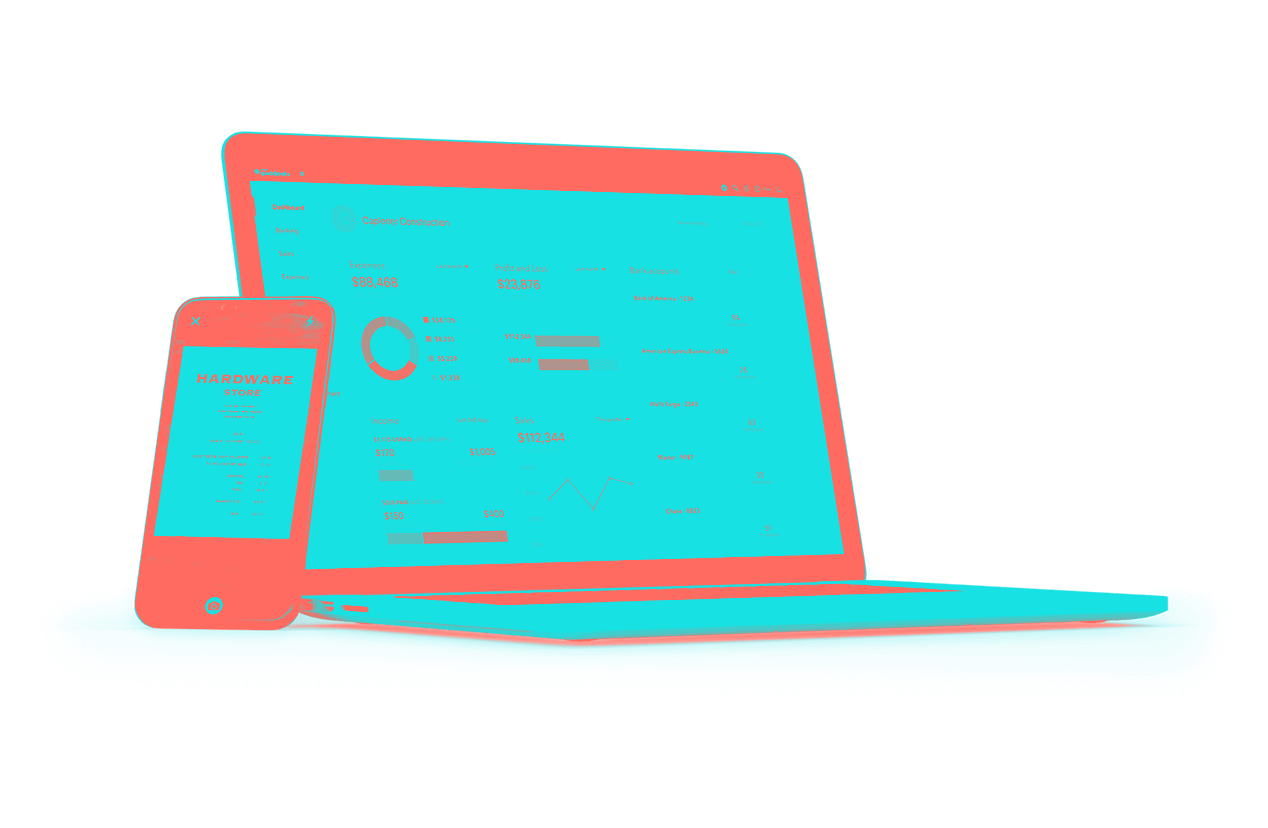 Somewhere in the early 2000s, Intuit launched their online accounting platform QuickBooks, the natural evolution from their 80s software Quicken. Now we get the latest-greatest version of QuickBooks, which was just dropped this year.
QuickBooks: accounting champ of the masses
QuickBooks is geared for helping small businesses manage their books. They don't even lump all small businesses into one pile, but offer a range of plans for various degrees of "small." 
While the platform offers heavy-duty desktop version plans for Pro, Premium and Enterprise, for now, we'll stick to their main target customers: freelancers, the self-employed, true startups and small-to-medium-sized independent businesses.

Getting to know you
When you first sync up your banking accounts, the program will bring up a bunch of your most recent transactions. It'll try and guess the category of the transaction, or ask you to categorize it (For example, $200 at Staples will automatically be categorized as office supplies).
After that, QuickBooks finds all similar transactions and starts filling in the blanks. The more you help it along, correcting it or fine-tuning it, the quicker it learns your cash flow behavior and the smarter it gets at categorizing everything.
If there's an income or expense that you just cannot categorize, you can always mark it down as "ask my accountant"—a category QuickBooks provides for you.
All plans
All QuickBooks plans are subscription-based, meaning there's no contract and no locked-in commitments.  
With any plan, you can track and sort all your income and expenses from your bank accounts, credit cards, PayPal and more. It lets you sync with ecommerce accounts (like Shopify) to track sales and taxes.
There's a free mobile version, which you use to take photos of receipts, which then get matched to your bank transactions. 
Whether on mobile or desktop, you can set up branded invoices and send them off to customers, who can pay them directly from the invoice with their credit card. Those payments are auto-matched with the invoice for your records.
The app offers a reporting feature, which can give you up-to-date figures on the health of your accounts, for example by showing you how your expenses align with your budget, or how your assets match up against your liabilities. Unpaid invoices are displayed as well so you never fail to miss a payment or forget to collect one.
You can use the standard QuickBooks report templates or customize them to display the stats you care most about, or to zero in on specific time frames or other details. These custom reports can be saved, and any time you later access these saved versions, the report will automatically get updated to 
Reports can be exported and shared as emails with colleagues and accountants. These emailed reports can be auto-scheduled to go out at regular intervals.

Self-Employed
This is the most basic plan and is aimed at freelancers and solo proprietors. It's a separate platform from the other tiers for small businesses, and sadly one cannot upgrade from this plan.
While including all the features listed above, it has two of its very own:
There's a swipe-right-swipe-left feature for sorting expenses and income into either personal (right), or business (left). When you swipe left for business, the app suggests a category to sort the expense.
Another feature is a mileage tracker, which uses your phone's GPS to see how much fuel and time you burn through. Very handy for commuters. Like expenses, you can sort trips into business and persona by swiping left or right respectively.
Pricing
Small businesses could be for solo individuals, partnerships, startups, and even non-profit organizations. However, unlike the Self-Employed plan, one can instantly upgrade between tiers in this plan.
These plans come with free mobile apps, as well as downloadable desktop versions.
Lowest tier
Simple Start is built more for a single user.
This affordable small business plan includes a more advanced invoicing tool, which lets you break up bigger contracts into multiple estimates and invoices as you go.
Here you get a tool for estimation, which is a strong selling point against the Self-Employed plan. You can customize forms with your branding and let your customers sign off using their mobile. Then, these estimates get converted into invoices.
Finally, there's a tool to help with your taxes, which your accountant can get access to.
Come together now
To use QuickBooks among a team you'll need to get into the higher tiers. The Essentials plan is good for 3 users; the Plus is for 5; and finally, 25 users can get together on the Advanced plan.
All of the multi-user versions let you manage bills and payments, letting you pre-authorize payments on schedule, or set up batch payments to multiple sellers. You can also create and then print out checks.
Additionally, QuickBooks includes a feature to track work time, automatically inserting billable hours onto invoices. Hours by client/project or by a specific employee can be isolated as well.
Plus and beyond
When you upgrade from Essentials to the Plus version, you get a project management tool. It tracks profitability by displaying all your costs as they add up against projected incomes. There's an inventory tool which sends notifications when items are low.
The Advanced plan is a serious step up from the other versions, but as for a SaaS, it's still much cheaper than QuickBooks's desktop versions, which are aimed at large enterprises.
Among some of its unique features, there's more advanced macro-level "smart reporting," which covers overall performance, profitability, and longer-term growth. The Advanced plan additionally includes custom user permissions and high-priority premium care services.
Show me the money
Paying more gets you more features, and the many plans on offer allow anyone to find the right price to meet their specific needs. The prices sometimes change due to special limited offers, but range from slightly-more-than-sofa-change/per month to similar to a pricey mobile plan.

Behind the punchlines
A brief mention must be made to QuickBooks marketing campaign and the gift of more Danny Devito material! 
Looking deeper into these 'Devito-tutorials', there's a common refrain that goes something like this:
Director (OC):      Danny, you're not doing anything.

Danny Devito:     That's the point, it [QuickBooks] does it for you!
The point is: Danny is taking it easy because QuickBooks is handling a lot of the work for him. For everyone else, QuickBooks takes over accounting work so you can focus on growing your business.