Outreach: A Sales Platform That Turns Organization Into Action
As the customer-to-company dynamic transitioned from one of exchange to one of relationships, so did the tools for managing customer data also need an upgrade. Rolodexes and post-it notes gave way to spreadsheets and email contact lists.
Then along came CRM.
At first, CRM was mainly concerned with accumulating and organizing customer data for sales, then marketing and service joined the relationship party.
Outreach.io emerged among a more-recent wave of CRM-related tools seeking to go beyond the static world of data organization. The platform wants to roll up its sleeves and get in on the real action—that is, to turn the valuable insights of data into actionable strategies.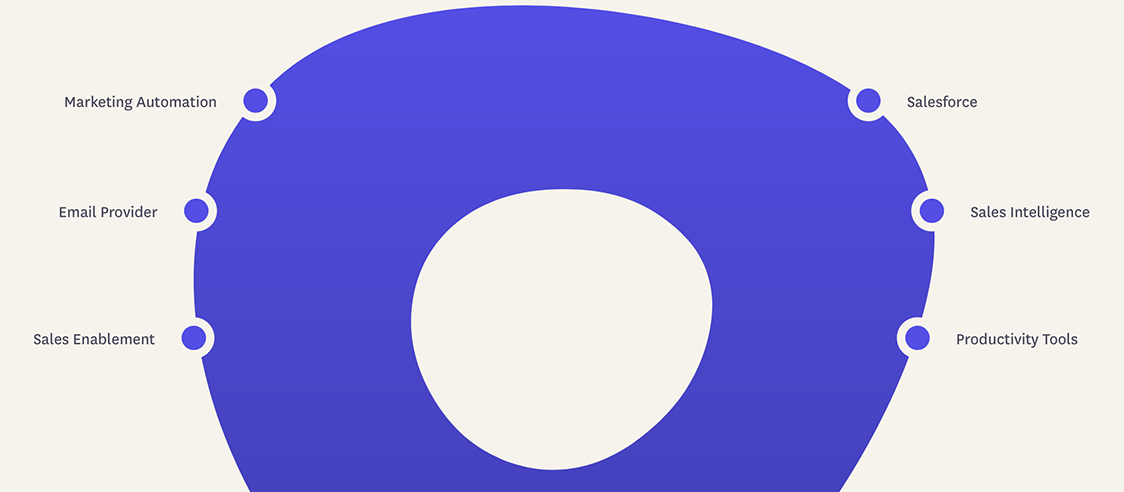 Actions speak louder than stats
Outreach doesn't just want to help a sales team organize their contacts and schedules; Outreach wants to help salespeople sell.
In other words, it's no longer about "how much" (eg: how much money did we make last quarter), it's simply about "how!"
How exactly? Outreach's answer: Generate more leads, better leads, improve the customer lifecycle, and ultimately, boost revenue.
Outreach proudly boasts right on their homepage that they will "make your team a revenue-driving machine."
That brash confidence began in Seattle in 2014 when the founders were struggling to garner up some serious sales stats. The sales tools at hand were just not cutting it. So they did what any buccaneering go-getters would do: They built their own, brand-new tool.
Outreach's success was apparent in no time. In less than two years they earned about 10 million in revenue and signed on some hefty clients like Microsoft, Adobe, Eventbrite and Glassdoor.
They've accomplished this with their "market-leading sales engagement platform."
This organizes sales teams' engagement with customers by prioritizing landing meetings with serious leads, streamlining task workflows, and delivering easy-to-comprehend analytics that in turn inform new sales tactics.

The icing on top and beyond
One major source of Outreach's power is the breadth of their integrations. This is especially true of their native CRM integration with Salesforce, with which it performs bidirectional syncing; any edits or additions in one platform are automatically updated on the other.
If Salesforce was pioneering infrastructure in CRM, handling data organization like nobody's business, then Outreach is the suprastructure add-on that turns organization into action.
In the words of Outreach CEO Manny Medina: "Customers should think of Outreach as a layer of automation on top of the existing customer relationship management stack."
Of course, it's not only Salesforce that Outreach gels so well with. Aside from CRM, there are integrations with the Google and Microsoft suites, as well as a whole flurry of others from inbox management and conversation intelligence, to data privacy apps.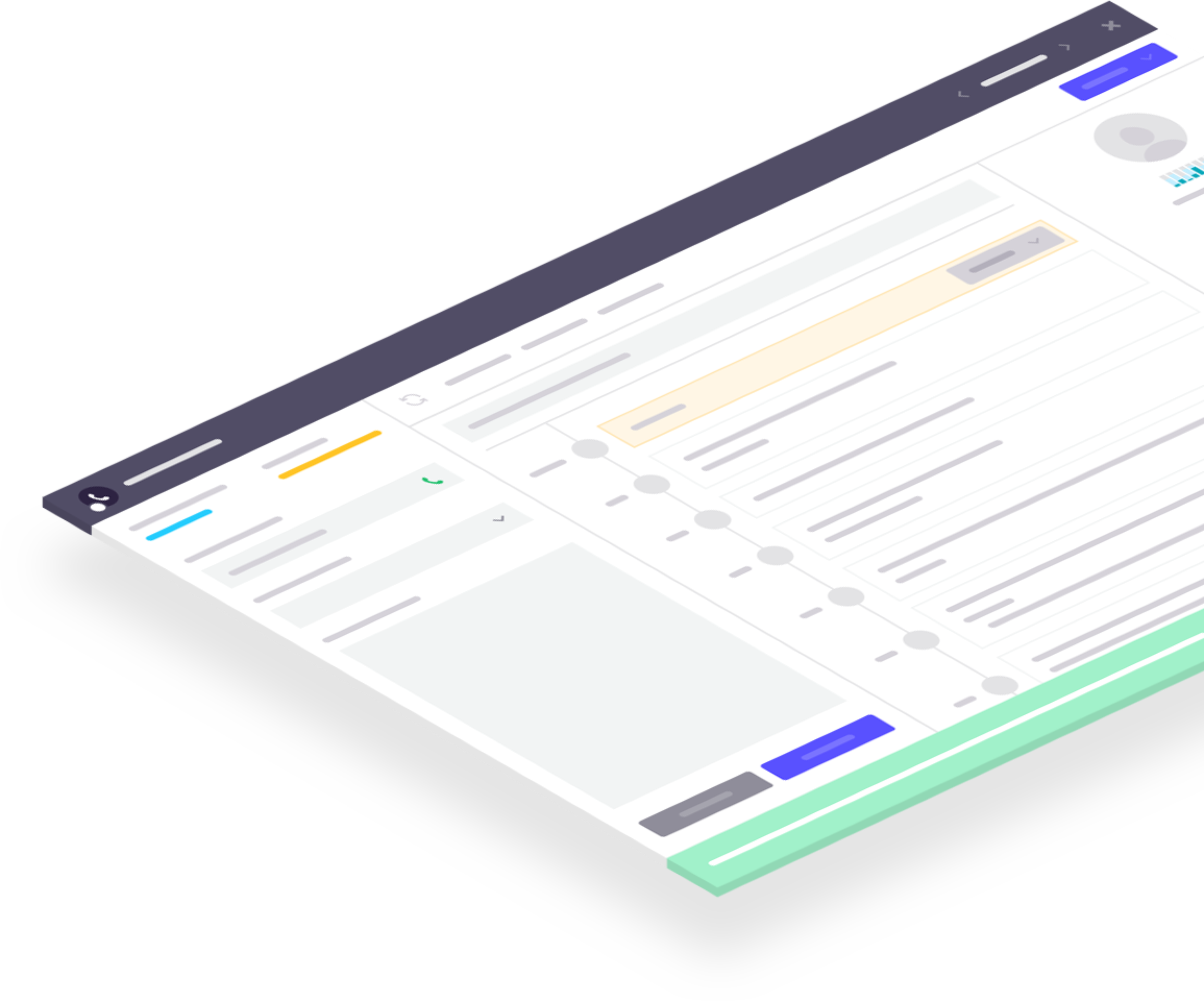 How Outreach built its revenue-driving machine
Outreach's multi-faceted stack of tools can be broken down into three broad strategic categories: engage, execute and optimize.
Engage

This is step one, that first handshake and how-do-you-do of the digital world. It's about everything from making new connections—or prospects, as Outreach calls them—and landing more meetings.
Sales sequences are how prospects are nurtured at each engagement touch-point from the first contact onward. There are sequence templates ready to use, and admins can modify these or create entirely new ones.
A main part of sequences is automated emails, which can be organized by time intervals. For example: emailing new prospects every week, or sending 'check-ups' quarterly per year. If these emails are meant to remind a prospect about a specific event, like a promotion, then they can be set to precise dates and times.
The Outreach email features integrate with both Gmail and Outlook. Tracking the efficacy of emails gets done with engagement scores like the total number of emails opened, clicked, and replied.
The sales dialer expedites things like call transfers and offers live listening, all useful for when one rep could benefit from some extra help. The platform also comes with a call quality feedback feature to help continuously ameliorate service.
Execute

Here is where Outreach moves a prospect past the gates and into the pipeline. The idea is to maximize one's time and energy with the most-promising prospects through the prioritization of prospects and tasks.
Each sales rep can make use of the workflow dashboard, where the total number of their tasks can be viewed as a whole, or filtered down to emails, calls or meetings. When using the Chrome extension, data regarding tasks from both Salesforce and Linkedin are automatically updated.
But all the automation in the world is still limited without the proper intelligence to back it up.
Outreach cues up as much information about each prospect as it can find from a variety of sources like Twitter and Owler, and adds that to everything noted down from past engagements. They even throw in local details like the weather.
Optimize

A prospect's journey through the sales cycle should never be a closed book. There's always valuable information and advice that can be gleaned from each engagement.  
Analytics and reporting breaks down the ratios between customer touch points to drop-off points.
The overview of a prospect's path to a paying customer is on display from when the prospect was first put into the system. From there it goes to the communications each prospect received, to the ones they responded to, and on through to scheduled meetings.
Firstly, such info reports aid in future sales practices. There are graphics which display the optimal time of day to reach somebody by phone, as well as stats reporting on the success of email campaigns based on which templates were used.
Secondly, this helps managers and team leaders to keep up with their staff's progress. Outreach's coaching analytics offer up numbers on individual performances, for select teams, or even for the entire crew as a whole.
A gestalt view of revenue
"It wasn't that long ago that the title of CRO was an anomaly, something you rarely saw outside of hyper-growth startups in Silicon Valley." So begins the description for one of Outreach's downloadable guides.
The Chief Revenue Officer is certainly not a household C-name like the Execs with their fellow Fs, Os, and Ts. However, in the days of CRM and inter-departmental synergy, this chief's responsibilities, which encompasses unifying the departments of sales, marketing, and service, are of the utmost importance.
Outreach is for sales, of course, but on a deeper level, it can be said to be the expression of a CRO's mandate. That's why the Outreach team can be so confidently bold in their branding as a revenue-boosting machine.