Nimble's Got News: Introducing 5.0
A front runner of modest size
When small and medium-sized businesses peruse the charts for the best-rated CRMs, they'll see Nimble sitting comfortably near the top of many lists. 
For ten years since its Santa Monica launch, the platform has been offering SMEs some of the simplest and cleanest CRM solutions: unifying email, contacts, calendars, and social media.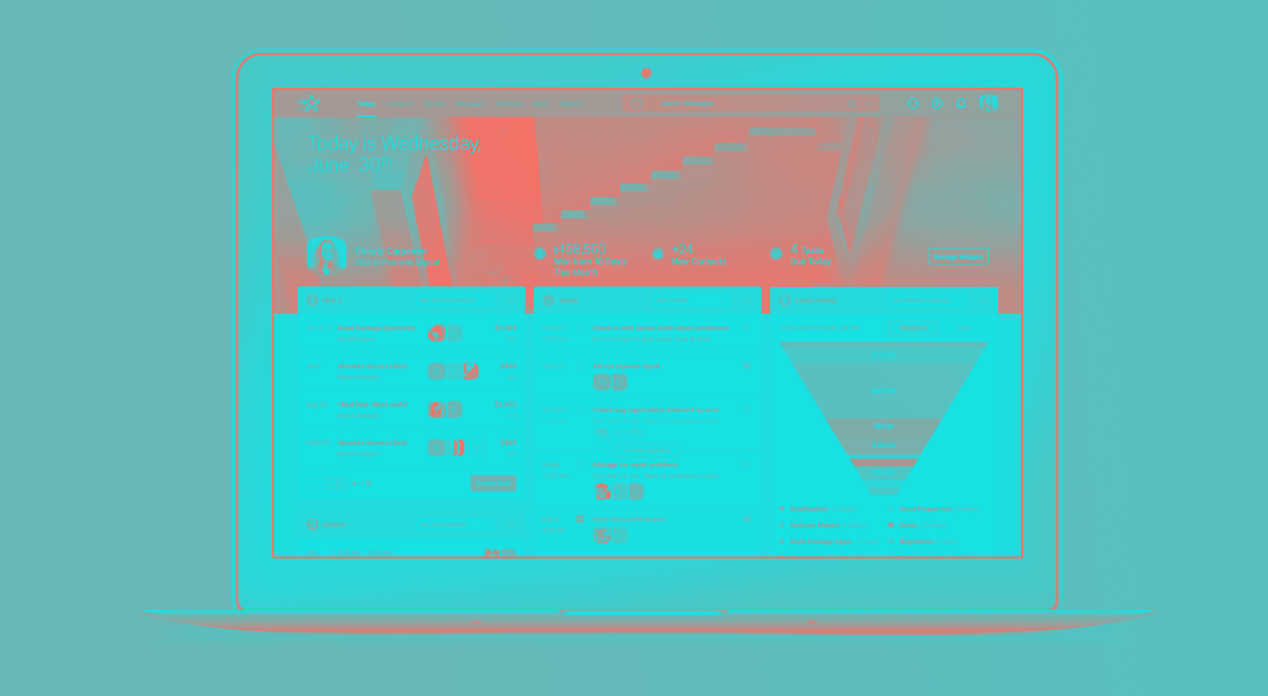 Growing alongside one's clients
As Nimble's customer base grew, so too did many of their customers' businesses expand in size and scope. In the process, many of Nimble's customers moved their operations to more enterprise-scaled platforms, and as CEO Jon Ferrara observed, the majority were using Microsoft Office 365. 
While Nimble already offers an Office 365 add-in (alongside its popular G Suite extension as well), Ferrara recognizes his customers' "needs are more complex." 
Nimble 5.0 sends the signal that the CRM platform is ready to meet those complex needs, doing so firstly by strengthening their ties to Microsoft by migrating its software from Amazon Web Services to Microsoft Azure. 
Through the gates of intelligence
The new integration with Azure means Nimble can now take advantage of working alongside Microsoft's AI tools and other services. Ferrara minces no words when he claims: "We're a gateway to Microsoft's crown jewels: Power BI, PowerApps and Azure."
This collaboration will be a serious leg-up for not only analytics and reporting but many other tasks that benefit from AI assistance, like customizing visuals to creating workflow automation.
Nimble is also partnering with global Microsoft resellers to offer Nimble 5.0 to even more worldwide customers.

What's new 
Nimble 5.0 rolls out a set of new features. These include more than 160 integrations, improved contact profiles, new ways to view and sort activities, better email tracking, more detailed reporting, and new workflow automation. 
On top of all that, there is a slew of new features on the near horizon, like improved privacy controls, more database field customization, and a new Smart Contact App. How soon is "soon," however, we don't yet know.
Business apps syncing
Nimble, like many CRMs, strive to eliminate as much unnecessary window-jumping between different platforms, giving as many people within an organization the same easy access to data and overviews of company activity.
Nimble 5.0 syncs with hundreds of online business applications acting as a hub between the places where one meets contacts—like LinkedIn or Facebook—and the places where one conducts business—like Mailchimp, HubSpot or Quickbooks and Zendesk. 
The company's "two-way sync" functionality means that whatever updates go down on one business app will automatically migrate into the other platforms, like email or a social media account. This also makes sharing info among teammates that much more seamless. 
Contacts 
CRMs start with "contacts" which go beyond customers and clients but can also include suppliers, contractors, and partners of all sorts.
The original Nimble contact prospector used AI to find and populate contact records and company profiles by scouring company websites and social media accounts like LinkedIn. 
Nimble 5.0's redesigned record feature makes it even easier to "inline" edit details (no special editing buttons and actions needed), as well as helps zero-in and track specific ("granular") contact activity. 
Activities 
It always helps to split activities into those completed (and therefore valuable for feedback), and those still yet to take place (and crucial to meeting customer satisfaction). 
With the new activities features, all calls, meetings, tasks and other events can be viewed and organized based on new criteria, like priority level. The info on each activity also gets updated on the contact record, from where you can also schedule upcoming activities. Tasks can also be further tagged and customized for easy sorting.
The new list feature makes it easy to measure the tasks of each employee against expectations and opportunities. This way, anyone with either too much or too little on their plate can be properly assigned tasks, without sacrificing deadlines.
Email tracking 
Nimble 5.0 puts a little extra sumthin-sumthin into their email features now too.
You can send emails either through your email platform, through Nimble's contact records, or via other less-conventional sources like Nimble's Messages tab, or even their Today Page—part of the dashboard.
Of course, email templates are tracked, meaning you get notifications when they're opened, which further boosts engagement-to-conversion opportunities.
Ring it up
At $25 per user per month or $228 for a whole year in one shot, Nimble's costs are just as light and flexible as their moniker suggests. There's also a 14-day free trial.

Growth breeds growth
The business plans of CRMs like Nimble are simple: Help companies grow. 
Ferrara realized that truth way back in the early 2000s when he first picked out social media as a whole new space in which CRMs ought to grow.
So now, it only makes perfect sense that Nimble continues to prove to their customers—prospects, existing, new—that they too are still constantly looking for ways to grow. Version 5.0 sends that signal loud and clear.