Nimble: CRM for the Social Era
Nimble, a CRM with a specific focus on contact relationship management combined with powerful social media tools, provides a unified system to give users the most relevant customer insights.
It's no secret that acquiring customers and keeping them engaged through active communication channels may be the most challenging aspects of growing a business.
The rise of social media has changed the way companies interact with their target audience, and platforms like Twitter and Facebook have quickly become the most critical communication channels for sales and marketing teams.
Besides being the most effective way to relay messages to target markets, social networks allow companies to collect relevant, up-to-date information about potential customers.
While most companies acknowledge that they have to go on Facebook, LinkedIn, and other social media if they want to learn more about their customers, they may have a hard time managing valuable data scattered across multiple platforms.
When people start engaging with a brand's online content—whether it's liking, commenting, or sharing—it can be hard to determine which of these signals matter most.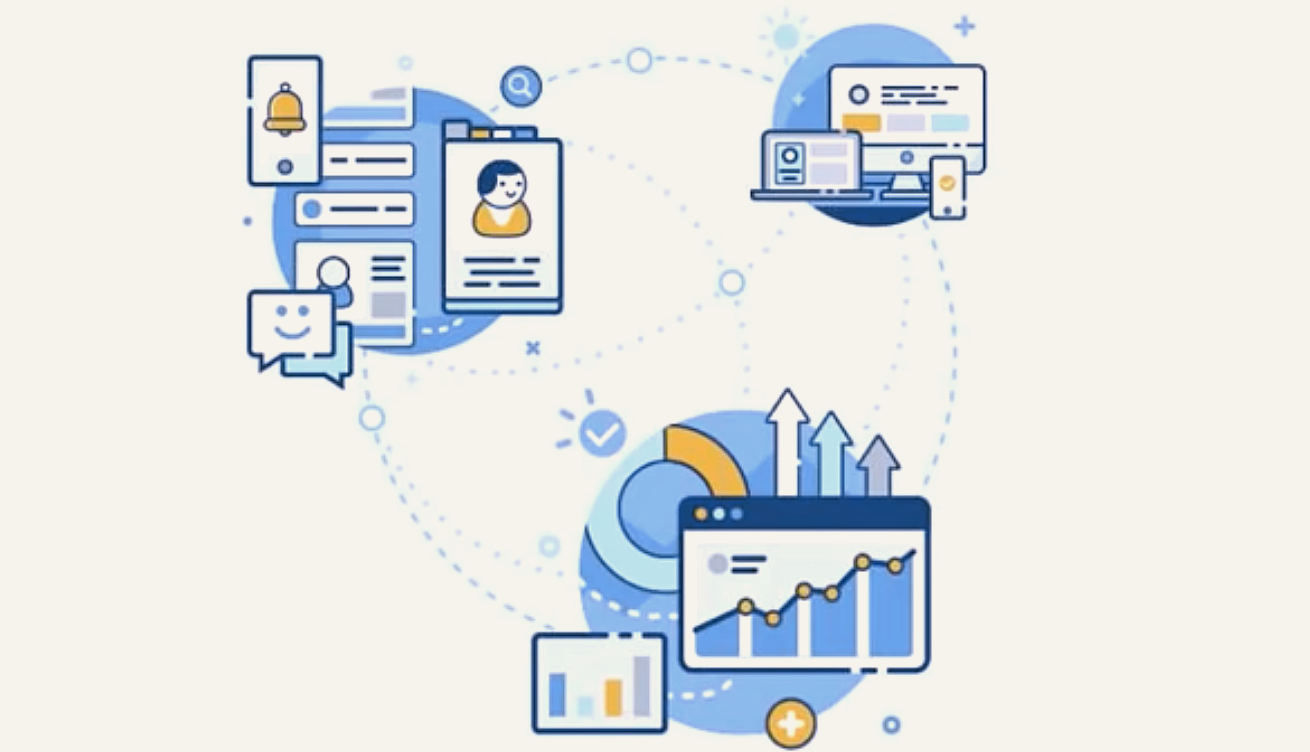 The Nimble solution
Nimble integrates with Office 365 and G Suite, which allows you to view all messages you receive via Outlook or Gmail, as well as schedule-related emails tied to your Outlook Calendar or Google Calendar, in a single, unified system.
As the solution automatically syncs your Office 365 and Google Apps data, you can update contacts, get customer and company insights, and manage deals directly from within your existing workflows.
Besides providing the most recent and accurate information, this system reduces the need for manual data-entry, letting you spend more time interacting with customers.
While it offers many useful CRM features, such as sales pipeline, email prospecting, calendar appointments, smart agenda, marketing automation, and sales intelligence, Nimble stands out by using social media management to generate sales.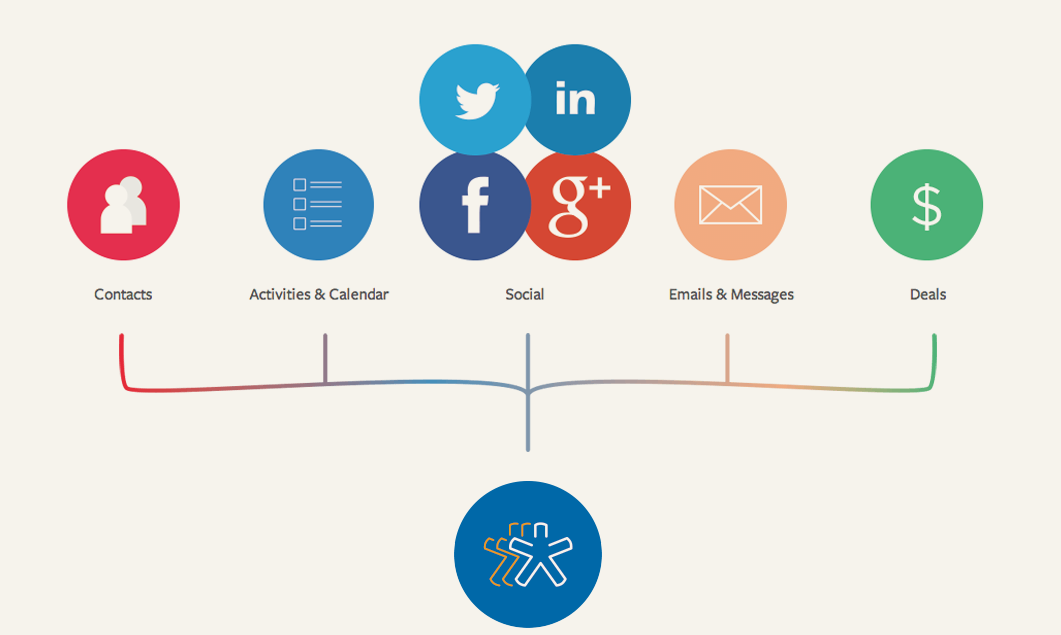 Going beyond traditional CRM
Like most CRM solutions, Nimble can import basic contact information from Outlook, Yahoo, Gmail, Skype, Facebook, and LinkedIn. However, it steps up a level by allowing users to integrate detailed data from social media directly into the CRM. It's what they call a social CRM.
Nimble's Contact Record feature scans the web to find a social media profile match for each contact you add. The CRM searches for information that is publicly available to provide you with potentially useful biographies on your leads and customers.
Nimble founder and CEO, Jon Ferrara, proudly boasts that instead of 'Googling' someone, you can now 'Nimble' them.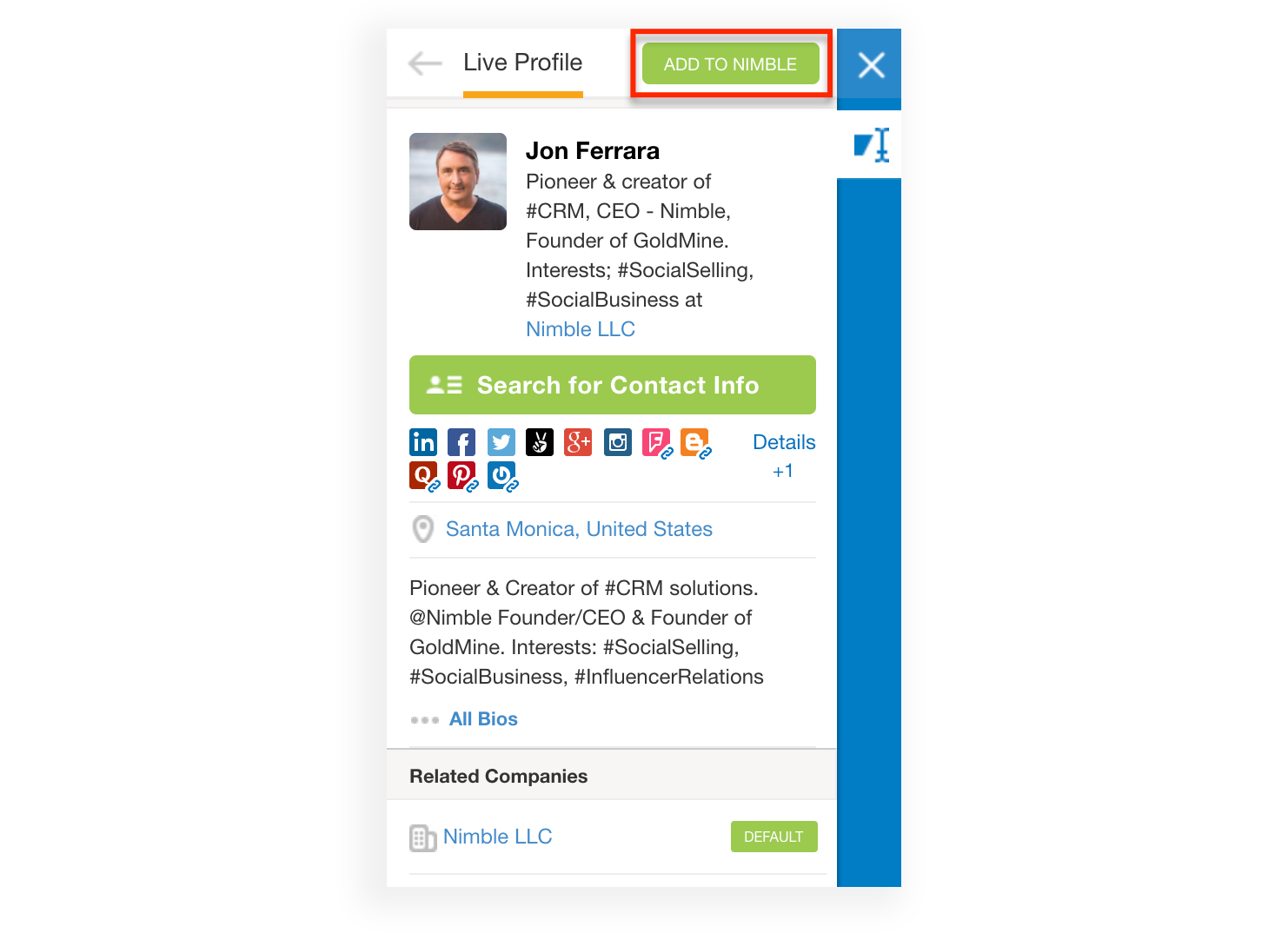 The Contact Record automatically creates a summary for each contact based on the info included in their social network profiles. It also analyzes shared interests to help explain why each contact is relevant to your company and all the connections you may have in common.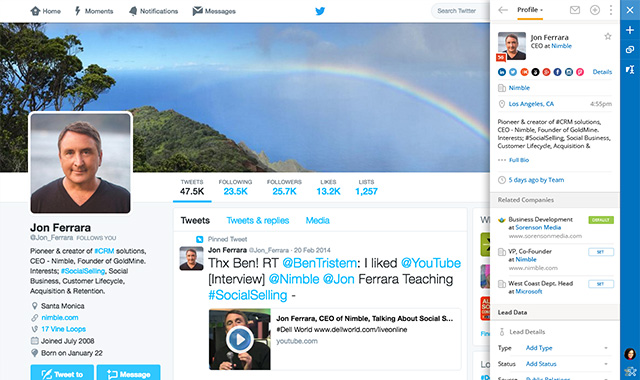 Monitoring your customers and leads' entire social stream allows you to learn more quicker, tailor your offers accordingly, and generate more sales.
A new way to search

Nimble's Smart Segmentation feature easily helps you find people and companies that are important for your business. You can use a wide range of filters to search for contacts besides name or company, including location, education, biography, and interests
This feature "automagically" enriches contact records with people and company data. It works by scanning information from all the disparate platforms—like Facebook, Instagram, Twitter, and Google+ profiles—and then automatically synchronizes all harvested data into Nimble. 
Nimble's Smart Segmentation feature aims to provide you with all the data you need so that you can begin to segment into smaller subsets and reach out to prospects with more targeted and personalized messages.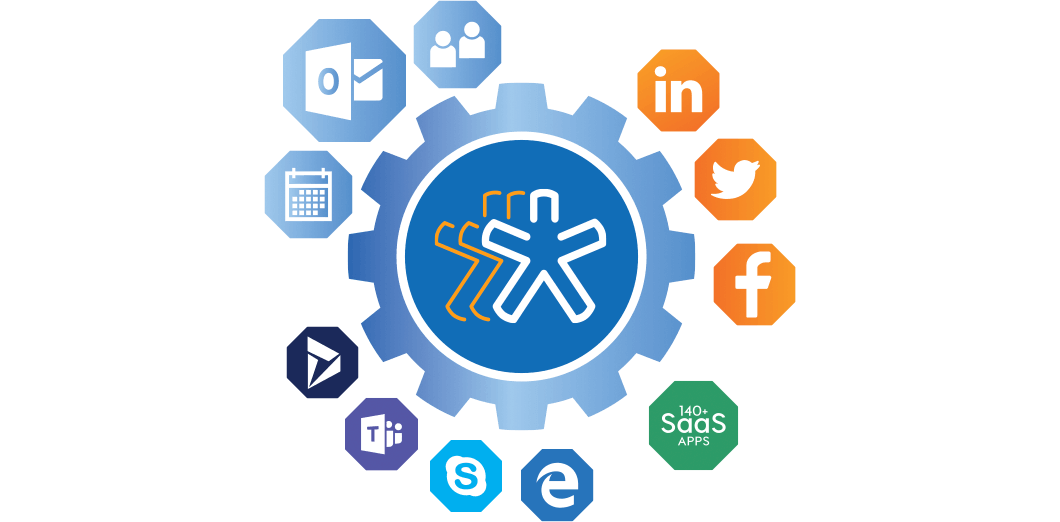 Empowering social media engagement
Nimble also helps you optimize your own social media presence by putting your accounts into one stream.
The Unified Social Notifications feature consolidates all the likes, friend invites, comments, and other social interactions from Facebook, LinkedIn, Twitter, and Google+, allowing you to respond, follow, and engage from a single dashboard.
To give you as many opportunities to reach out to contacts and customers as possible, Nimble sends a daily hit list of the most important news from your social networks—including colleagues and connections changing jobs, upcoming meetings, even birthday notifications.
This feature gives marketing and sales teams an idea of where to start engaging on a daily basis.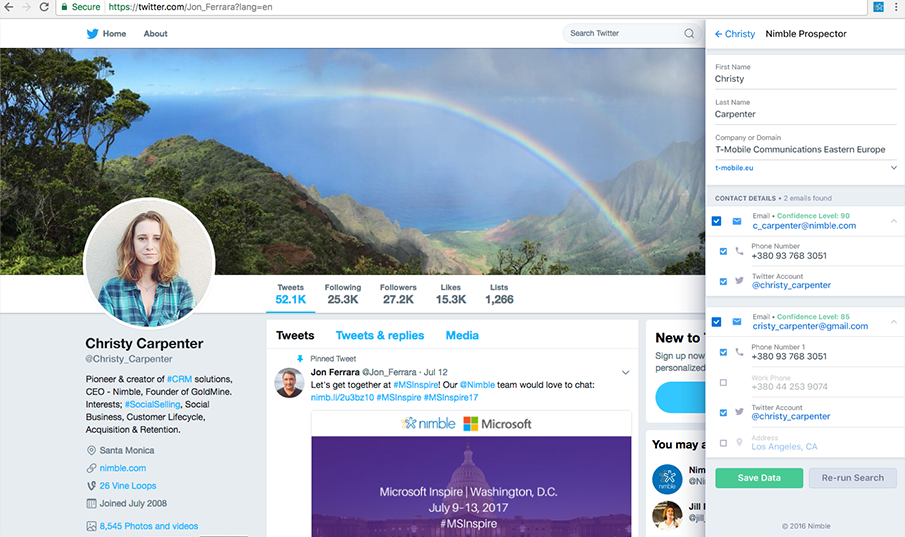 Bringing back the 'R' in CRM
Nimble founder and CEO, Jon Ferrara, made his mark in the business world by creating GoldMine, an award-winning sales force automation and CRM software. Although he sold the company in 1999, he never really left the business world.
When social media started gaining popularity in the early 2000s, Ferrara, an entrepreneur at heart, quickly recognized the power of these platforms and started looking for a CRM tool that would integrate sites like Facebook and Twitter.
He not only realized that there were no CRM systems that integrated social media, but that most solutions were also lacking the "relationship" aspect of CRM.
Ferrara decided to redefine customer relationship management by building an online tool that grows naturally with the expansion of its users' contact records and social communities, and Nimble was launched in 2010.
"Available contact management systems were about reporting, and they were broken," Ferrara explained in a 2017 interview with Peter Banerjea for The Huffington Post, "people were abandoning CRM projects in droves because they required people to spend far too much time logging what they knew and what they did, rather than helping them sell. So I set out to build a contact management system that works for you, instead of you having to work for it."
Over 140,000 people have subscribed to Nimble since its initial launch.
The platform has received an abundance of praise lately, named as a CRM Market Leader in September 2018 and has received significant backing by eminent investors, including Imagen Capital Partners, Indicator Ventures, and Mark Cuban's Radical Investments. The company has also raised over $12M in funding since 2010.
Ferrara has been recognized by Forbes as one of the Top 10 Social Salespeople In The World, Top 10 Social Chief Executive Officers, and among the Top 50 Social Business Twitter Accounts You Must Follow.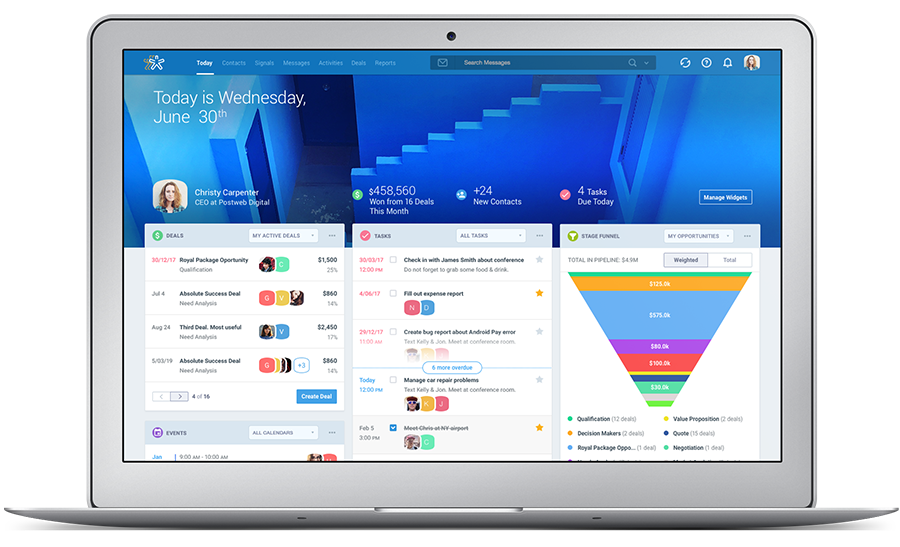 Bringing the focus back to relationships
At its core, the business of sales is all about relationships.
By giving companies the information and channels they need to build and nurture those relationships, social media has become a powerful sales tools.
Recognizing the vast potential of social networks has allowed Nimble to revamp CRM software and provide companies with an optimized solution that automates the sales force with a renewed focus on relationship development.