Close CRM Review Has 'Special Sauce' to Crush More Deals
Close is an inside sales CRM built for hustlers. Predictive dialing, call automation, SMS, and email sequencing are all natively built-in for a single place to communicate with prospects and customers without any distraction.
The company first started out as a SaaS service called Elastic Sales. Since most of their customers were also SaaS companies, the founders of Elastic had to run simultaneous sales campaigns through some kind of foundation CRM. Dissatisfied with the CRM available on the market, Elastic developed their own CRM (coined as their 'special sauce' and released it as a separate product.
The special sauce known as Close was born in in 2013 and by 2014 proved to be so popular, founders Steli Efti, Anthony Nemitz, and Thomas Steinacher decided to leave Elastic Sales behind and focus solely on their new venture.
The origin story is similar to many other startups. Radar, a UK-based contact relationship management tool, for example, founded their product on a similar principle: the current CRM landscape didn't quite cover the bases they needed to organize all the freelance talent within their creative agency. So they designed their own, saw the value and released it to the world as an independent product.
Not unlike Radar, Close also hones in on a unique style of CRM. The company essentially offers a productivity hack for sales calls. It's an all-in-one package of dial, talk, and email intended to improve the rate of efficiency for all the hustling sales reps out there.
Perhaps what Close excels at most is taking the risk of improving and enhancing what some people argue is a dying industry; the cold call.
The cold call: a dying or booming trade?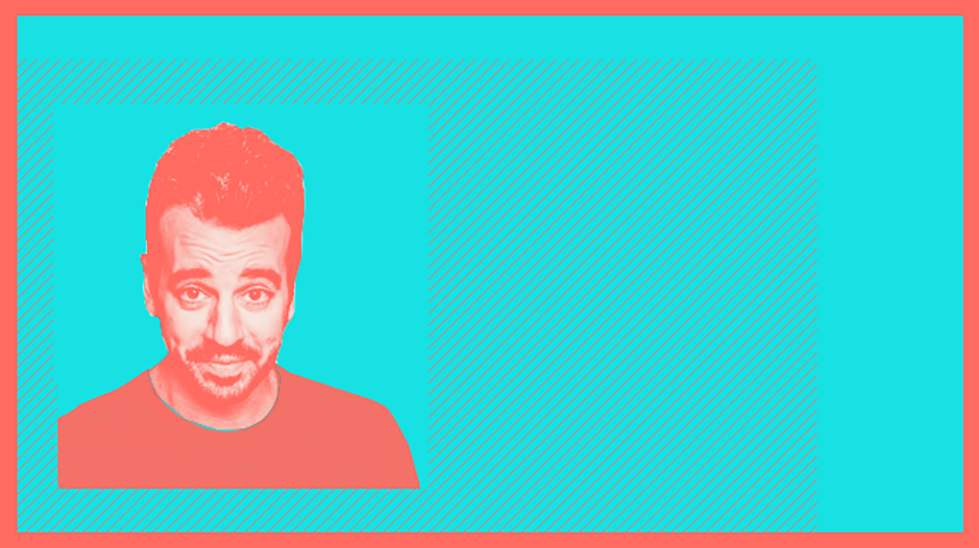 Image: Steli Efti, Close CEO
As Close takes pride in empowering hustling sales agents, it's only natural that one of the company's mentors is the "hustling superhero" Gary Vaynerchuk. Close CEO Steli Efti interviews Vaynerchuk for some rare insight on the sales & entrepreneurial hustle.
To be expected, Vaynerchuk is 'chuk'-full (sorry, couldn't resist) of one-liner-style advice for salespeople. One of the most astute observations the famed entrepreneur makes is how sales reps are selling for the future, and when "you're selling for the future, it's hard to sell in the present." Basically, you gotta learn how to convince customers this product will deliver them to the future.
Efti seems to have taken Vaynerchuk's advice to heart for his own company, consistently advocating for cold calling while others believe the ol' cold call is a dying practice. Sure, Efti recognizes, "if you're still cold calling like its 1995, then you might as well not do it at all"  That's a problem. But if you're cold calling for the future, get ready to close some deals.
How does Close prepare for the cold call future? By installing call-specific features inside their sales CRM so that reps can truly 'crush' the art of closing deals.
Features like a pre-recorded voicemail that can be pushed whenever you hear the 'beep.' According to Close, the average salesperson leaves 70 voice messages a week. Requiring 60 seconds each, that adds up to 25 hours per month of saying the same thing over and over again. You at least don't want to get that message wrong.
The pre-recorded voice message feature helps salespeople avoid burnout and increases the chance of callbacks. It's what the company coins as a "productivity hack," and Close is full of them.
Another feature of the future is Close's Predictive Dialer. This feature is like if a parrot could sit on the shoulder of a sales rep and both dial and mime their 'colleague's' voice at the same time.
In a Predictive Dialer session, the dialer intelligently calls more leads than there are salespeople available. It is able to detect between a real human or an automated voice message and act accordingly. Why? So that the actual human sales rep can avoid all the unanswered dial-tones, or wrong numbers, and focus solely on the actual customer interactions.

If ever a sales rep isn't available for a particular call, the Dialer automatically leaves a Predictive Calling Abandonment Message to let the customer know clearly who it is. The Dialer and its message function automatically limit the rate of abandoned calls to 3% over 30 days.
The idea is that the Predictive Dialer helps sales reps stay warmed up in the zone so they can make more calls (precisely 60% increase in outbound call volume, according to Close) and close more deals.
The remote future of sales culture
Close represents the future of sales in more ways than one. For example, the entire company operates remotely. A booming trend in the tech industry, for sure, however, one that truly reflects a company's dedication to the future of work.
Remote work may seem like a dream for both employees and companies. Working from home and saving cash money on a brick-and-mortar investment is pretty appealing. However, with a remote lifestyle still comes work and a new kind of communication.
Close operates off of two core principles to build their "powerful remote culture."
Care & communication
The founders of Close care and invest in the people at their company because a happy and fulfilled team is a team to be proud of.
One of the biggest challenges of remote work is communication and as Close puts it, anytime you're questioning whether you should say something, the answer is yes. Over-communicate. The more context, the less of a guessing game and that translates to a 360-degree view of your company.
 
Close calls their inside sales CRM their special sauce. As a special sauce usually comes at a special rate, Close pricing begins at $65 per user, per month. The rates are steep. But considering that the company helps reps reach 60% more leads, hustling with Close could be worth it.