Climb the Hill With Basecamp 3
Every person in a company has a unique approach to getting things done, so building software which helps people become more productive together is not an easy task.
However, Basecamp seems to be excelling at the job.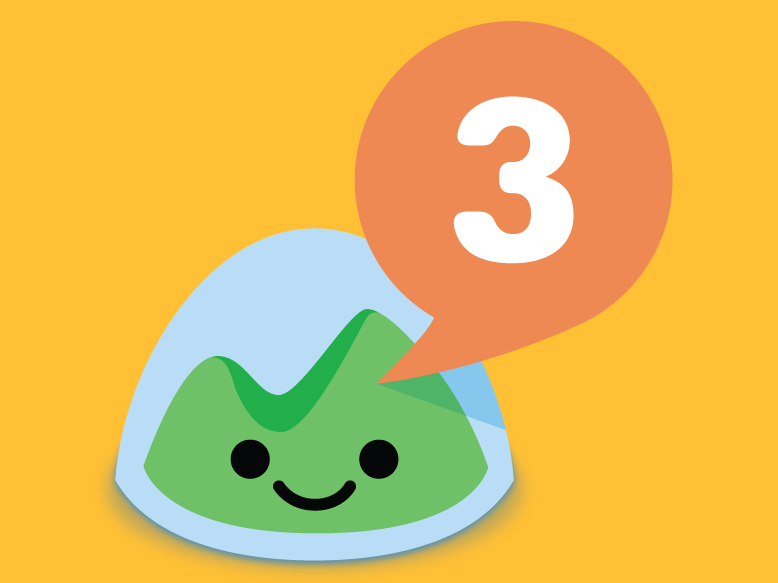 Image credit: Slapstick
The Chicago-based conversation stream and project management tool has been around for almost two decades, enough time to refine their vision of what the ideal project management landscape looks like. Before there was Slack, there was Basecamp.
After testing and studying thousands of clients over several major Basecamp versions, the company found that there are hundreds of features people want, but only a few that they actually need.
These essential features are what make up the software's version 3, Basecamp 3, which attempts to distill project management to its core components.
The Hill Charts feature makes up one core component.
"Work is like a hill"


Image credit: Basecamp
Basecamp 3 is structured into two units — Projects and Teams — both of which have a customizable set of tools. It doesn't matter which unit you choose as all of Basecamp's tools are available in both. The units simply offer options for you to structure your tasks in a way that make sense for your company.
However, the Basecamp team believes that the ability to see the full picture and to estimate how close a project is to completion is one of the seemingly unsolvable challenges that teams face. A common pain point for companies, Hill Charts is Basecamp's novel solution. 
Hill Charts is essentially a 10,000-foot view of all your projects, to help you better see where everything stands.
"65 percent of tasks are complete"
How helpful is a percentage marker anyway?
At the end of the day, you cannot track progress with just a number, especially when you're in a creative field. Firstly, not all projects are the same. Second, if your team gets stuck and runs out of time, it doesn't matter if your projects are at "65 percent". What matters is knowing where you are stuck.
For example, as the project moves along you may get more detailed tasks on your to-do lists. In that case, a percentage is not going to show your actual progress.
What you'll want to know is where your work stands, if your team has figured out how to do it, the roadblocks ahead and what has been solved.
That's how the team at Basecamp views project management. "Work is like a hill," is a commonly used metaphor at the company.  
Meaning that work has two phases: the uphill phase where the basic ideas and approach are all figured out, but the solution isn't there.  
The second phase is where you've figured out all the solutions, and there aren't any unsolved problems. You can see the way down the slope towards the other side of the hill.
Basecamp built the Hill Chart as a way for teams to communicate in a more human way and know exactly how they feel about where the work stands.
Hike the hill
Basecamp already allows you to organize your projects into individual to-do lists. It is those individual lists that you can track on the Hill Chart.

Image credit: Basecamp
You simply select the name of a to-do list, choose "Track this on the Hill Chart" from the options menu, then drag the dot to the spot of progress you feel that you're at on whichever particular task.
Let's say that you have a list with just a few tasks but know that each of them is challenging. Maybe your team hasn't quite figured out how to complete them. That list may not be entirely over the hill's hump yet, so you leave it on the left side of the graph.     
Perhaps you have an easy task, and your team knows what to do. In that case, you can leave the dot on the lower right side of the graph.

Image credit: Basecamp
Keep in mind that the Hill Charts aren't metric driven — they are simply a way for you to set how you feel about a particular part of a project and how much work it will take to finish it.
Every time a team member updates the position of the hill, a snapshot of the chart saves to the project's history. That snapshot helps give managers context on where the project is headed and what's already working in the project so they can avoid bombarding the team with questions.
Ready to hike?
Basecamp is passionate about helping us create healthy workflows. Their unique Hill Charts feature showcases a dedication to developing products that not only work for us but are actually good for us.
Since the Hill Charts feature works from your existing task lists, they don't change how your team uses Basecamp. The new Basecamp 3 features are not only easy for every team member to participate in but the update version of the company's software now offers, for the first time, an unlimited plan with unlimited projects and features.
So, climb the hill and make it over to the other side with Basecamp 3.