Spike: Think Outside the Inbox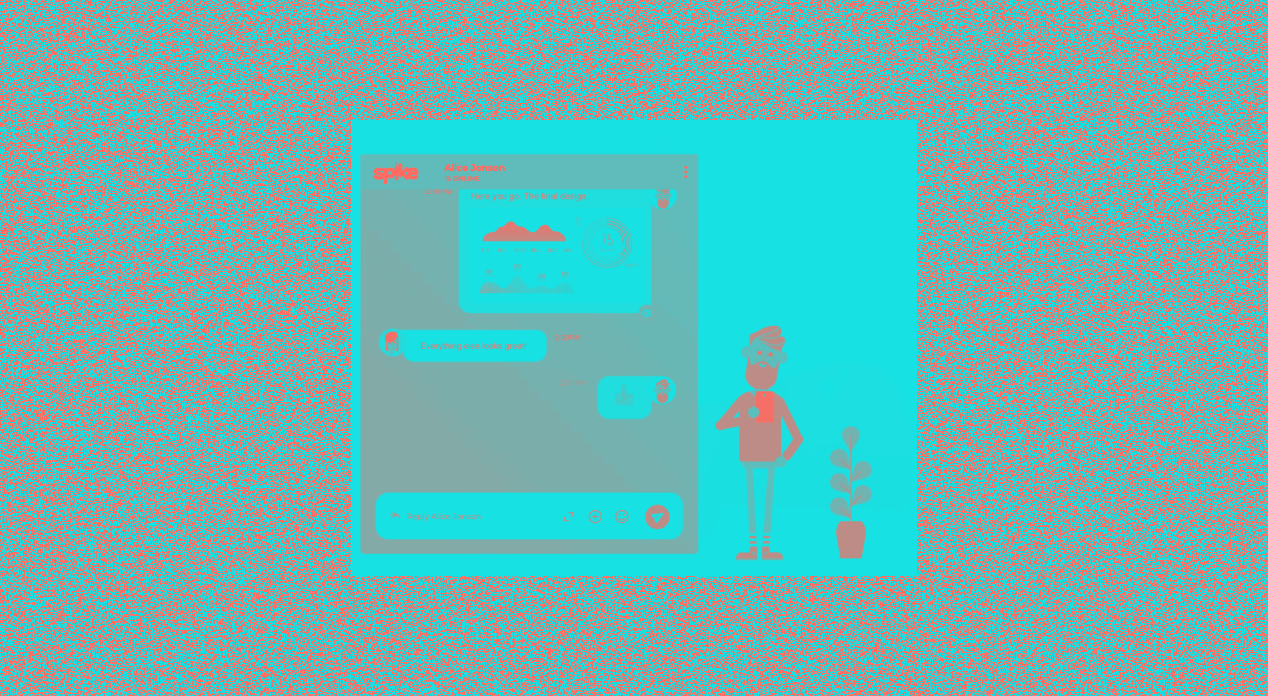 Is instant messaging killing email? With an estimated 2.9 billion email users worldwide as of 2019, the answer is most likely not. Email remains to be a highly convenient method for sharing files, plus its formal nature and record-keeping capabilities make it particularly useful in a business.
However, with collaboration being the name of the game throughout organizations these days, a growing number of teams are using live chat tools to make their everyday interactions faster and more efficient.
Spike, a "conversational email" platform, enhances the traditional inbox with the immediacy and ease of use of chat messaging.

The best of both worlds
Since email and live chat complement each other when it comes to workplace communications,  many corporate teams spend entire days switching between apps.
Spike wants to offer the best of both worlds to make these interactions easier and decrease the friction that comes with managing multiple tools.
Think of the solution as an email-instant messaging mashup. It presents all your person-to-person emails in a more modern, chat-like format, with usual email features stripped away to provide a dialogue-focused layout.
Bringing the chat look to email
Spike shows email threads in bubbles, similar to Facebook Messenger or iMessage, with the subject of the conversation on top of the page and only the icons and names of the senders immediately visible. Design elements like signatures or headers are hidden to help you focus solely on the content.
Instead of repeatedly clicking on "Reply," a convenient text box appears below each thread to keep the conversation going.
If you are used to traditional email apps, this method may seem a little counterintuitive at first. The makers of Spike, however, rely on this unconventional approach to simplify things and enhance the UX.
According to Spike, real conversations help employees become more creative, less stressed, and, as a result, more productive.  
While email threads can get messy and confusing, the solution's chat-like layout makes it easy to read and track messages.
Done with traditional inboxes
Spike allows you to organize your emails by subject or people, or in a basic inbox/sent format. It also automatically classifies messages as either "priority" or "other," helping you focus on the most critical tasks.
By clicking on a single email, you can instantly view the entire history of your interactions with the sender, which helps you retrieve information much faster than inside a regular inbox.   
Spike's customized notifications feature allows you to add specific sounds to each of your contacts, so you can instantly tell whether you got a message from a customer, your supervisor, or your mother—even if you are not in front of the screen.

Includes voice and video call
Besides supporting photo and document-sharing, Spike offers built-in voice call and video call features that you can use with any contact. The app also lets you record and send voice messages.  
Spike offers another handy media feature: an overview preview of all attachments directly from your inbox without opening them. Images, gifs, documents, and videos are entirely visible, so you waste no time downloading them and debating over what you should keep or toss.
This functionality proves particularly convenient if you need a specific file from someone but cannot remember exactly when you received it. Instead of scrolling through endless email threads, you can quickly scan over all attachments from that contact and retrieve the one you are seeking.
Group-friendly options
You can turn complicated email chains into smooth, flowing conversations by creating group chats within Spike. This feature allows you to communicate with all of your teammates both in an out of the office with a single app.
Besides keeping everyone on the same page, the ability to discuss and collaborate directly within your email eliminates the need to have multiple conversations or to switch from one platform to another.

A multi-platform tool
The solution runs on Windows, Mac, and the Web, and also offers a mobile version for both Android and iOS. You can access your account through any web browser even if you do not have your devices to hand.
How much?
Spike has a tiered pricing system which includes a free version for anyone with a personal email address as well as a free trial version. Businesses using a custom domain email can benefit from all of Spike's features for $5.99 per account per month. Since the cost is per account, you can add and remove as many custom addresses as you want at any time.  
Shaping the future of email
Founded in 2013, Spike currently has tens of thousands of active users worldwide and sees constant monthly growth.
The Israel-based company recently raised $5 million in a funding round that includes investments from web development platform Wix, NFX, and Koa Labs.
In a recent press release, co-founder and CEO Dvir Ben-Aroya explained that the capital would be used to expand Spike's outreach in the small business market and "spearhead an open alternative to the closed silos of other workplace collaboration tools."
Ben-Aroya has always had a mission to build software that improves the lives of small businesses across all industries. With his co-founders, he has designed  Spike to provide modern communication for businesses, but also to help users manage their time more efficiently.
Ben-Aroya and his colleagues believe that while the future of business communications lies in more human, dialogue-focused interactions, email is nowhere close to dying, it merely needs to adapt to today's fast-paced, team-centered work environments.
Spike's ability to combine the benefits of email and instant messaging shows that chat is not replacing electronic mail; both mediums are evolving together to shape the future of business communications.