Plant Extends the Reach of Sketch
Sketch and family
For almost a decade, Sketch has been an award-winning application for designing web pages and mobile UIs. 
As its popularity grew, users from its open development community started innovating all kinds of useful extensions to work with Sketch, from translator tools (Lokalize), to UI template libraries (Envato Elements), to features that show you how your color schemes may appear to people who are colorblind (Stark).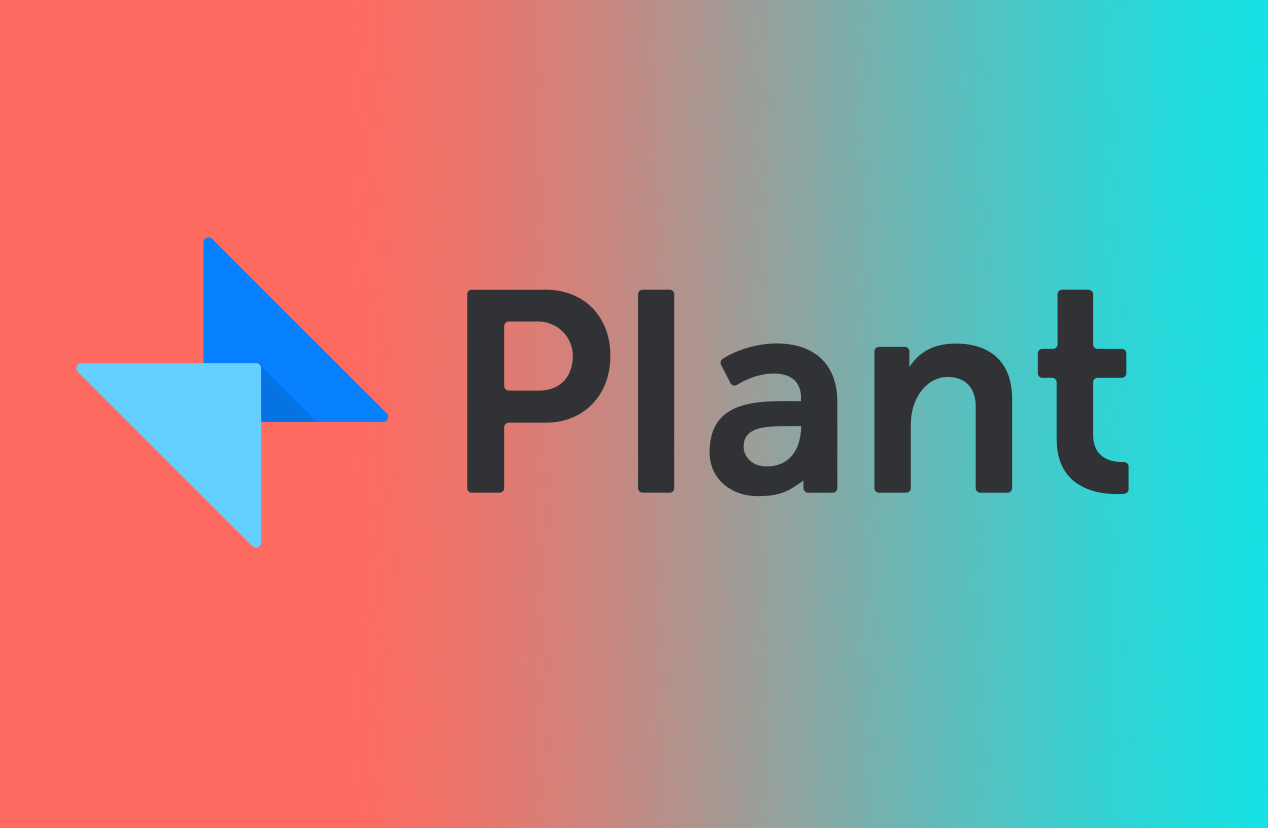 One of the most useful extensions is Plant, a tool for managing project versions and collaborations. It might not be an overstatement to say that no Sketch-using team should be without Plant.
The version control app got off the ground in Los Angeles and joined the Sketch scene as a plugin back in November of 2017. Since then, Plant has won over some seriously impressive brands, like Microsoft, Disney, IBM, Mercedes-Benz and Hilton Hotels & Resorts.
Rooting through some common problems
Developing a UI or a UX takes time, and during such time, several people may want to chime in with a tip, a change, a slight overhaul, or a radical new vision. 
Collaboration is great. What isn't great, is the wasted time and added headaches of rummaging through old versions for some long-lost detail that got buried under everyone's best intentions.
To these problems, Plant brings to the table an easy solution. 
By simplifying versioning, preventing the loss or deletion of files, and making it easy to collaborate and see which user pushed forward what change, Sketch users who've added Plant to their platform can invest way more time and creative energy coming up with beautiful designs and interfaces.

Reaping the Plant solutions 
Easy access
Plant exists as a side panel right in the Sketch dashboard, so there's less distracting window-toggling when using its features. From there you can get a good overview of all your folders, projects and artboards laid out in neat thumbnails, where they can be sorted alphabetically or by most recent.
On the cloud
All versions are stored on the web (except with the Enterprise plan). If you're considering restoring an old version, you can peruse them all from the web before making it official in your current project. Each version has its metadata stored along with it, including the date, time, and which user pushed each version through.
Come on board
Since everything is stored on the web, inviting new colleagues onto a project is near-instantaneous—no downloading individual copies onto separate computers. Invitees can be assigned as admins, collaborators or just viewers.
You can add comments and annotations to an artboard, and '@ing' one of your colleagues will let them know you want their two cents. If it's an issue, they'll have the option to "resolve" it.
Versioning
When you expand a project, Plant shows you all past versions and changes as items on a list. Restoring a past version is as simple as selecting an item, although this won't discard the latest version either.
Archived projects are stored as well, and at any time you can unarchive something to put it back on the table. 
A matter of minor conflict
Of course, the difficulty with collaboration is that conflicts will inevitably arise, say between two admins, or even between "My Version" and "Latest Version." 
In this case, Plant notifies everyone on the project, so you can resolve the conflict by choosing which version will be official before you keep working. Alternatively, there are ways to combine the conflicting versions. 
You can start a separate artboard for whichever version doesn't make the official cut, but you may still find worth saving. Because why lose or erase anybody's contribution, especially when everything is so neatly organized and could prove useful again down the line?
Contrast and compare
Plant has a feature to compare two versions side by side, not unlike A/B testing. It clearly highlights for you where the differences between the versions lie, making it easy to pick your winner.
Get notified
Whenever one of your fellow admins or contributing teammates makes a change or pushes through a new version, you'll see red badge dots (similar to Apple app icons) on the buttons in Plant's panel. You can set it up to get email notifications too, and finally, there is a Slack integration.
Going forward with more files
Plant was designed to work with the Sketch file format but is planning to expand its catalog of functionality. One day—who knows when?—they'll be adding Adobe XD, Adobe Illustrator, Adobe Photoshop, InVision Studio, and Figma.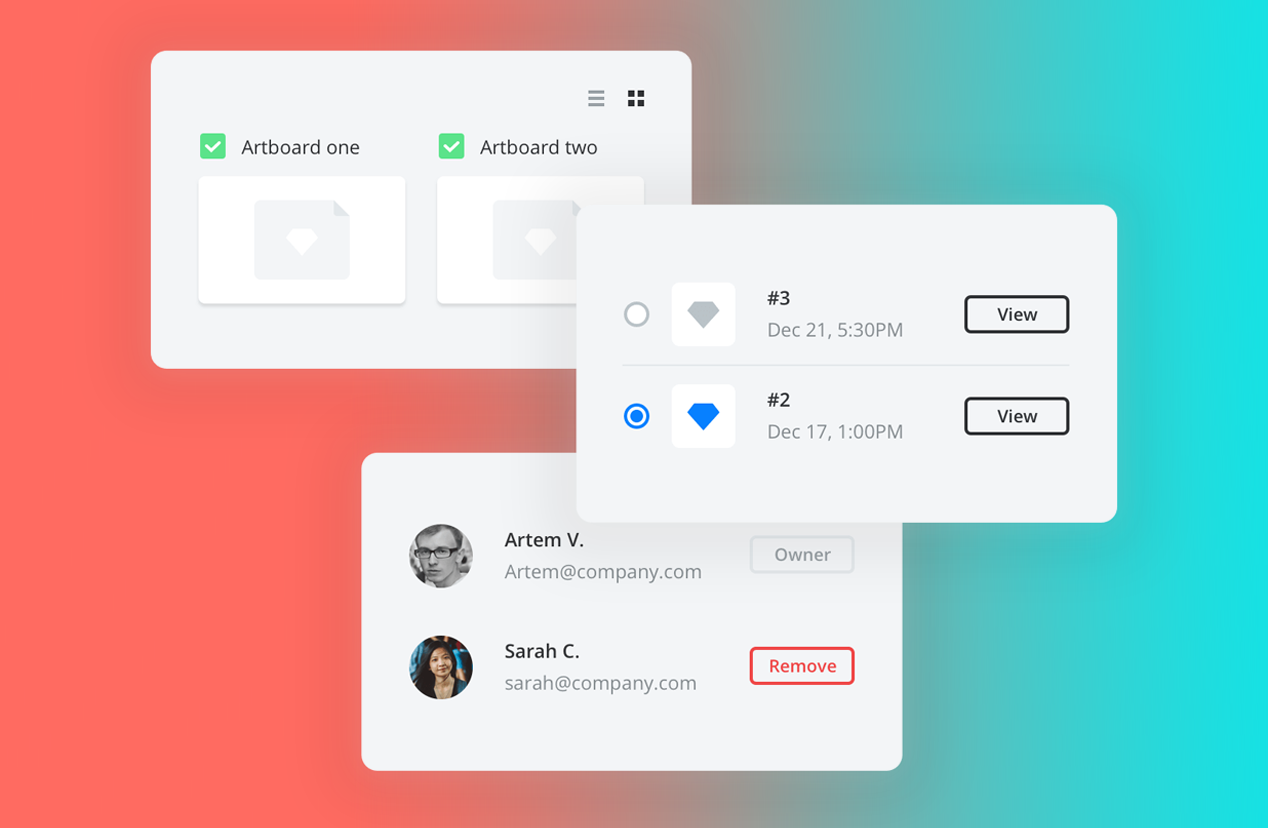 A little pay goes a long way
When you subscribe to Plant, you pay per contributor. The app also offers a free version, but that only permits two contributors to the plan. 
However, since Plant is an awesome tool for teams—no matter how big and how spread across the globe—it's probably worthwhile to pay a little, especially if it's going to be part of your business stack. 
The Pro version runs at $6 per month per contributor (paid annually), and lets you have up to five contributors and unlimited storage. You can add as many people as you like if it's just for viewing privileges, which is great for sharing with clients. 
The Business plan is $12 for unlimited contributors and everything else. Upgrading and downgrading between plans can be done at any time.
There's a way more intense Enterprise version, and prices are open to negotiation. This one could exist in the cloud or on-premise.
A way to grow
"Stay in your workspace with less distraction and more creativity." That's a recent tweet by Plant co-founder and CEO Art Sevani, a quote that appears on Plant's home page as well. 
The idea is simple: The work process might be said to be torn between two forces. The first is "distraction," and the second is "creativity." We all know how distracting it is when staying organized becomes a struggle, whether among a group of people or among a pile of project versions.
Creativity comes when you allow a tool like Plant to sort out the teams and versions, and minimize the distractions caused by disorganization and conflict. 
Because as creative ideas germinate into budding projects, and the teams surrounding them become numerous and branch out to ever more departments and divisions, the simplest little extension can make the difference between a disastrous tangle of wasted time and a perfectly-crafted design product.