OpenText CEM: All About That Experience
There are no shortages of acronym-based tools to help a company grow and nurture its customer base: CRM, CRO, SMM, CMS, MAP, EIM, ETC.
But maybe the mother of them all is CEM, customer experience management (sometimes CXM). CEM's big-picture approach is highly sought after in business today, where it's increasingly more about the experience than any single commodity.
And since CEM is of a much larger scope than things like CRM, one might want to look towards mega enterprises as the best makers of CEM. As far as enterprise information management goes, OpenText has got almost three decades of experience, while continuing to rate as among the fastest-growing cloud companies out there. 
If you're in the market for CEM, OpenText is a great place to start.  
But first, let's clear up some possible confusion.
Battle of the C-Ms
The difference between customer experience management and customer relationship management isn't just a rebranding of a common concept with a new letter swapped into the middle.
Sure, they're related; they both put customer management as a central tenet of doing commerce in the modern millennium. But CRM is a tool for maintaining relationships with individual customers, whereas CEM is more of a blueprint for designing the entire customer experience from first contact all the way to lifelong loyalty.  
CEM visualizes everything through the eyes of the customer. The method helps to understand and plan the journey across every touchpoint in order to gain insights on where and how the experience can be improved.  
While CRM zeros in on boosting sales through better knowledge of prospects and leads, CEM zooms out, giving you the gestalt of your company so as to totally reimagine how to appeal to a broader range of people (which will ultimately also boost business).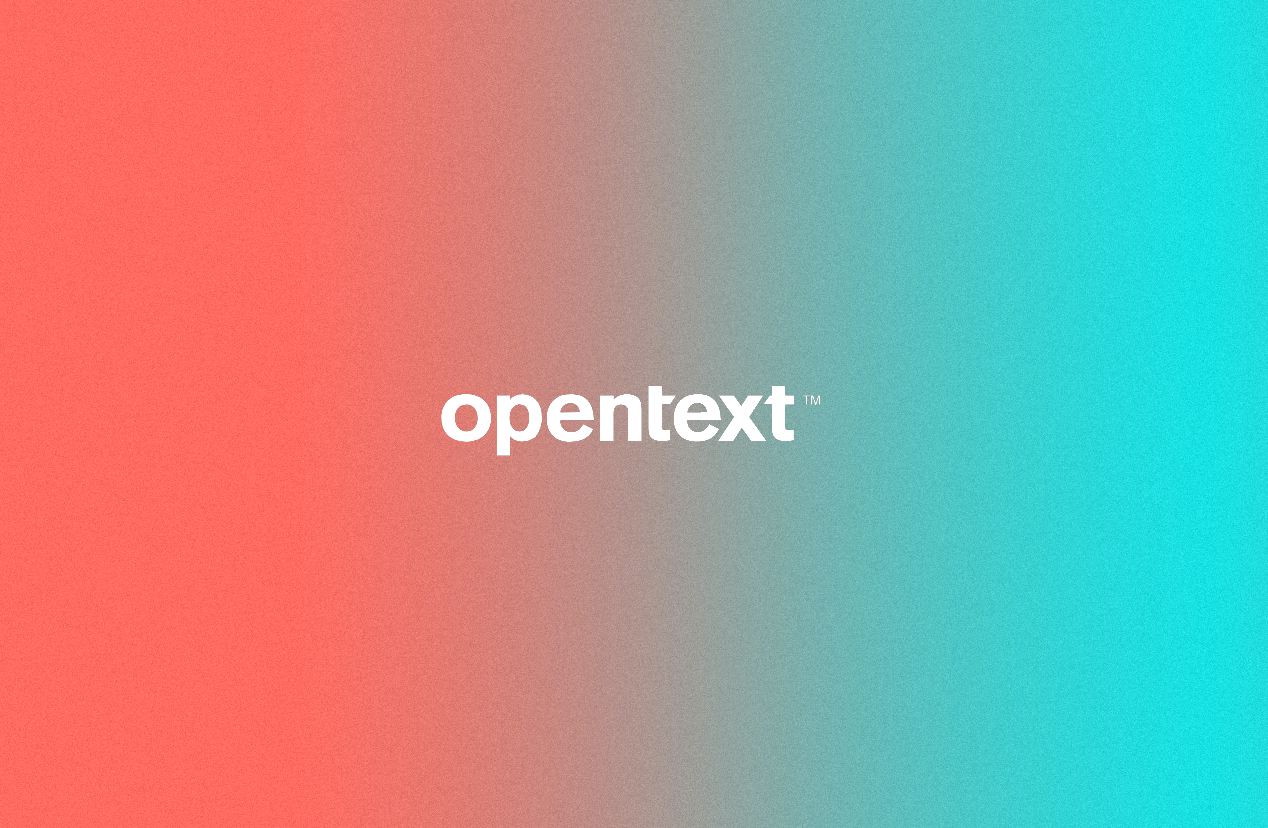 A jaunt through CEM land in OpenText
The principle goal of OpenText's CEM is to be an "intelligent, personalized, omnichannel experience at scale." 
That is, make great use of data for actionable insights (intelligent); create and deliver targeted content (personalized); leverage all methods of communication between a brand and its customers (omnichannel); and to make use of everything learned from monitoring and analyzing the user's journey to improve the overall customer experience and perception of the brand in the eyes of the greater public (that is, scaling up).
OpenText's CEM platform comes with dozens of tools encompassing boatloads of features. Here's a modest run-through of some of the main ones.

This is for creating online content and delivering it to the ideal targeted audience. 
It's a pack of tools headed by TeamSite to design pages and author texts, all using simple WYSIWYG drag-n-drop functionality. Online content is dynamic, meaning it adapts depending on where it's displayed: desktop viewing, mobile apps, emails, or social media posts. It also supports multiple languages.
Some other tools here include Experience Management, which is a more advanced version of TeamSite that's useful for ecommerce pages; Web Site Management, for facilitating information exchange among coworkers, partners and customers; and Semantic Navigation, to help customers find exactly what they're looking for on your site.  
Collecting data from users for a CRM may just be a matter of tracking their activity. When it comes to CEM, it helps to ask for user feedback directly. With OpenText's forms tools, this is achieved without annoying people with boilerplate surveys.
Some features here include routing, which is when a customer fills out a form and the results are automatically sent to the company's agent who'll best make use of that data.
There are two tools at work here. LiquidOffice is for creating forms, again using WYSIWYG methods, as well as setting routing parameters. Then there is TeleForm, which among other things, lets you capture other digital forms, and even scan paper ones.
Combining analytics, reporting and business intelligence (BI) is a crucial part of understanding the customer experience. 
The features here include a dashboard that auto-updates in real-time as customer data feeds into the platform. These dashboards can be customized, depending on which data sources you choose to display and prioritize. Custom settings can be saved and shared among teammates, and are optimized to be viewed on any device.
Of course, when it comes to customer perspective, one can't take it as a single monolithic voice. The customer segmentation feature helps uncover different behavior patterns based on group classifications. Analytics of past behaviors can then be put toward predictive purposes.
You can call this an intelligent library of all your rich media, like images, video, and audio, so that everything is easily accessible for the creation of new content. It's all stored as you like, either on the cloud or on-premise.
There are a handful of tools that go with this feature. The Media Management tool is the basic library, from where it's possible to share items with third parties, like outside design agencies or freelancers. From here, items get revised, reviewed and approved before they're good for publishing.
MediaBin does deep-indexing, which means extracting data and metadata off items in the library. It can recognize things like faces or logos and tag them accordingly, as well as figure out stats like picture quality or file format and categorize them. Finally, there's ContentHub, which is a collaborative tool for writers, editors, and publishers.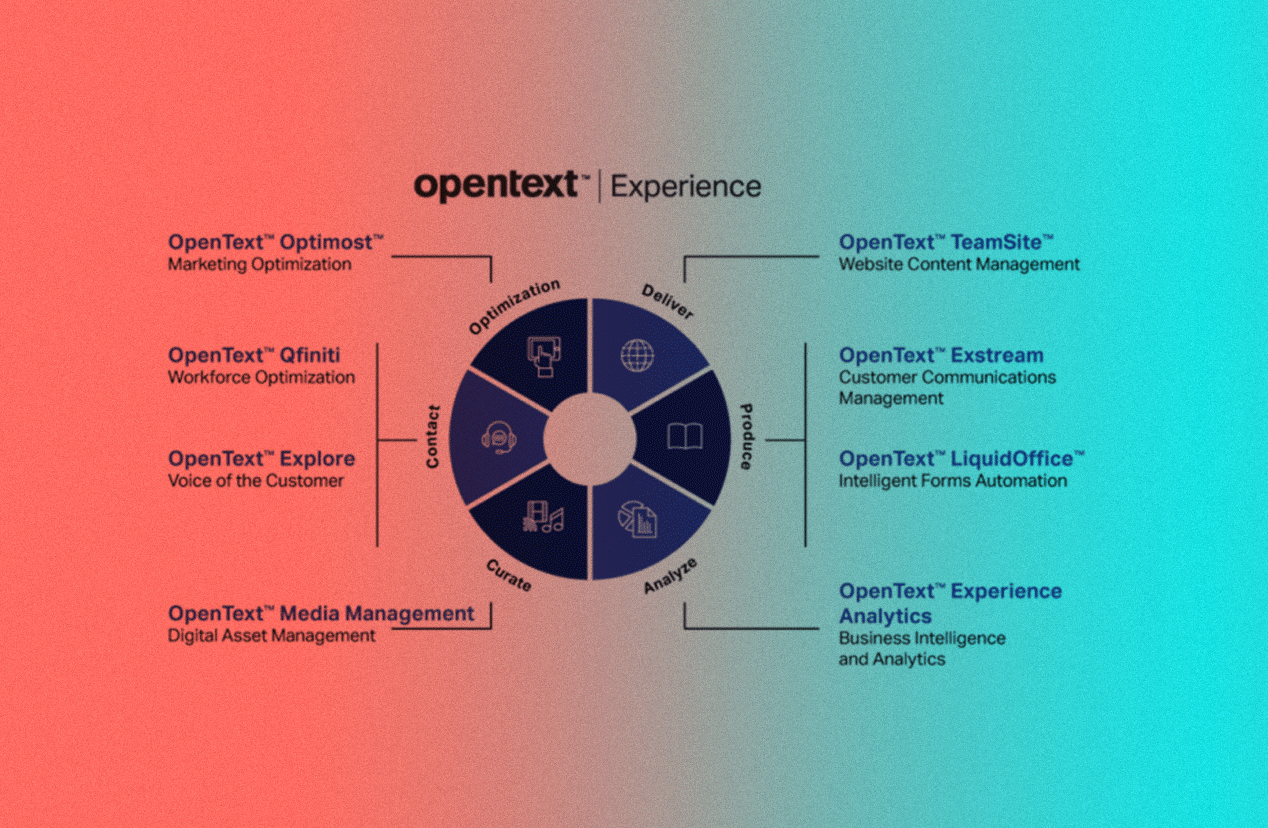 Maybe this is the bee's knees of all the features encompassed in a CEM platform. It's here where service and support agents provide key touchpoints in the customer journey—that is, where things may go wrong, and how they can be fixed.
Half the feature is comprised of the Qfiniti tool, for staying on top of all support engagement across all channels. It can record phone conversations (audio), or screen interactions (videos of chats). Qfiniti scores the recordings and analyses the interactions to give feedback to the agents.
The tool can send out post-call or post-chat surveys to the customers, and use the lessons learned to help create coaching sessions for the team.
Voice of Customer
The second half is Explore. It takes the speech and text analysis a step further by considering Voice of Customer (VoC). This goes deeper than tags and keywords and into the realm of sentiment and attitude.
Using AI, it compares specific customer interactions with larger trends gleaned from the current digital universe, like behavioral data from Facebook. It even picks up on emerging trends mined from what's going on in the news.
The tip of this Great Northern Iceberg
The OpenText Corporation began as a University of Waterloo (Ontario, Canada) project back in 1989, and went into business in 1991 before everything migrated to the online universe. Just over two decades later, this Canadian superstar rolled out their CEM tools. 
Their history should be all the proof one needs that this company knows how to evolve with the times. From the pre-net days to full cloud migration, they've been lockstep with the progress in business tech all the way.
So it's no wonder that OpenText appreciates the centrality of the customer's experience, which is one of today's hottest business considerations. They've most definitely got the full stack of tools to prove they're keeping up with the times.