Nolt: Hit the Road Forward With Feedback for Fuel
From foresight to hindsight
An inspired idea today might become a brilliant reality tomorrow—or a total failure. Nowhere might this be truer than in the business world, especially with new and growing companies.
Nobody can predict the future with full accuracy. You might be thinking of ways to improve your business, but you'll never really know how successful those ideas will be until you implement them.
That's where feedback comes in.
Nolt is the feedback management platform that lets customers rate your products and services, make suggestions, or vote on suggestions made by your team or other users.  
Feedback for all
In the past, it might have only been huge companies who could afford whole floors of customer outreach agents phoning up potential and actual customers, getting their feedback and fishing for suggestions. With Nolt, even startups and small businesses can leverage feedback and customer suggestions.
Using Nolt lets you gain user insight into your past offerings while paving the path forward by sourcing your user community for new ideas. 
Nolt in action
First thing to know about Nolt is that it's insanely easy to use. From sign up, you can literally have your first feedback session ready to go in minutes.  
Boards
A Nolt board is where you or users can make suggestions or vote on ones already listed, either by yourself, your team, or other users. 
A board can simply represent your whole operation, a specific project or product, or even a broader space for general idea showers.
All Nolt boards are basically there to serve one of three purposes:
Get feedback on a product which already exists

To solicit the community for fresh content ideas

Get other kinds of general or off-topic comments
You get to choose a name for each board, and pick its colors or its theme from a list of options. If you want to make the board match your brand, you can add your company logo or even a favicon. 
Teams can also co-manage boards. The board's creator can invite members and assign statuses like 'owner', 'admin' and 'member'. Boards can further be set to public, private, or limited to select users.
Finally, Nolt supports nine languages, including French, German and Russian. You can access even more languages through their Crowdin portal.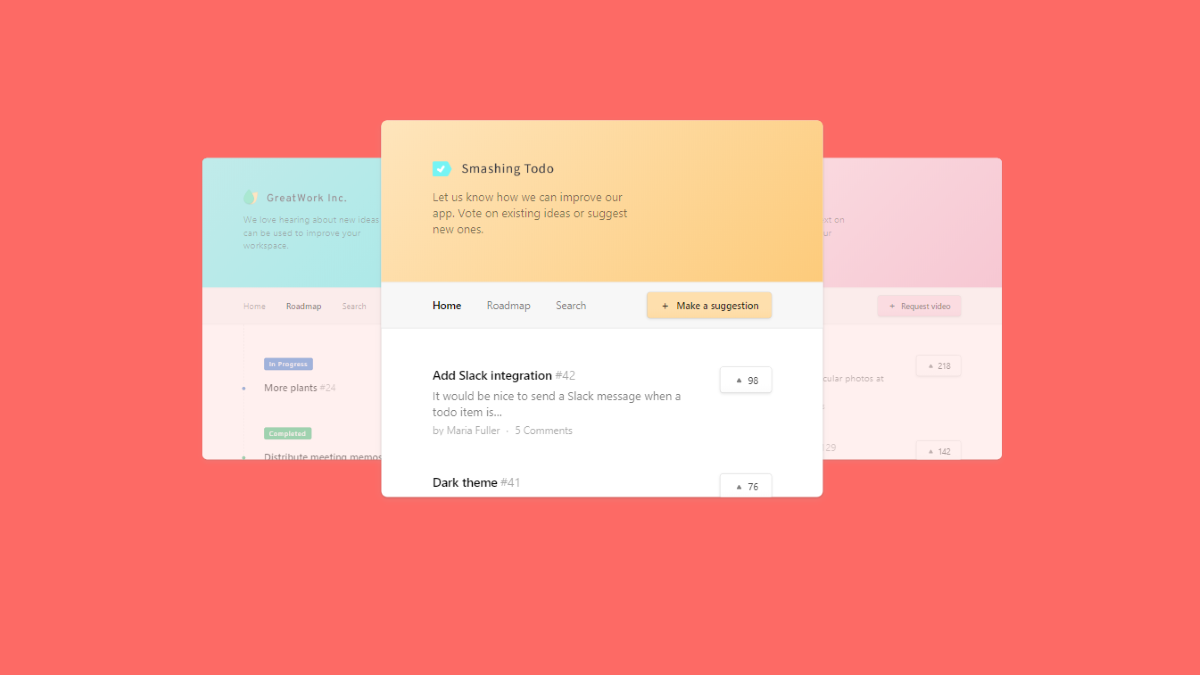 Suggestions
When you make a suggestion, you give it a title and a full description. You can add attachments too. 
If you think that suggestion might become a reality, it'll appear on the roadmap. Here, you assign statuses to each suggestion ranging from planned, open, in-progress, completed and archived; though you can add other custom statuses. 
Users who are given access to the board can upvote on a suggestion, or leave comments. There's an option to turn on downvoting too, if you'd find that helpful (but the default is nevertheless 'off' for this option).
Once suggestions start getting some engagement, you can sort them each out based on which are the highest-rated, the most currently trending, or the most recently added.
Users who do vote or comment can do so anonymously to the community. Nolt does offer, however, a user ID feature so that returning users do not have to repeatedly sign in for each new board.
It's possible some folks will repeatedly try and make the same comments, as in to tip the scales in favor of their own suggestion, for example. Nolt can pick up on this—preventing the system getting skewed.
If the comment thread of a suggestion gets a bit too hot or intense (we all know the potential pitfalls of comment sections), you can temporarily or permanently lock the whole conversation.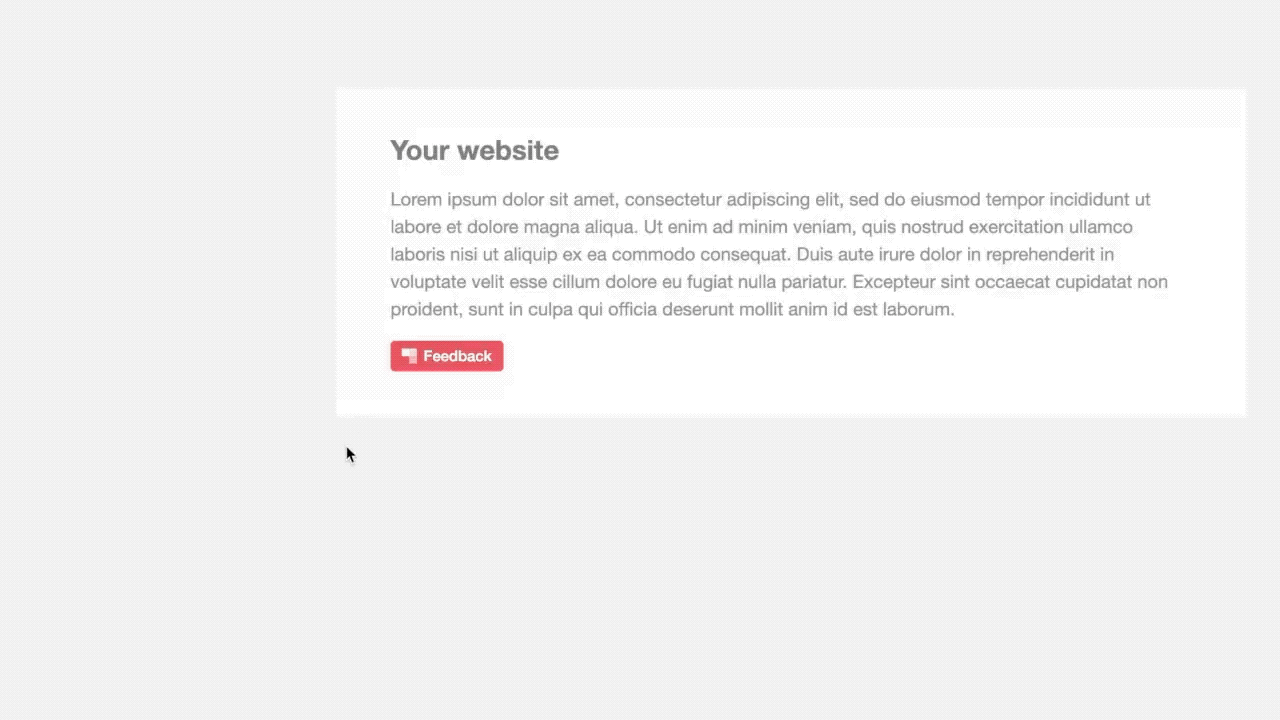 Sharing
Whether you plan to release a blank board and open-query your users for suggestions, or you're sharing a board already populated with your own suggestions, getting it out into the public is a no-brainer.
Nolt gives every board a .nolt.io URL (example: ratemysite.nolt.io). You just toss this link in the description of your Twitter account, Facebook, or homepage; or include it an email to your mailing list. Nolt also offers an option to use your own custom domain.
When users follow the link, they can suggest, vote or comment pretty much right away, though after any action they take they'll be offered the chance to log in or sign up if they want their engagements saved.
Notifications
When working with your team, you can always @ somebody to address them directly. Nolt can be set up to auto-send an email to whoever gets @'d. 
You can auto-subscribe to notifications for when anyone comments on your own comments, or when anyone engages with posts you've created.
For a more in-depth drill-down as to what's going on in the bigger picture, there are weekly email reports on the most important activity of your board data.
Integrations
Nolt is pretty sharply focused on feedback and roadmaps. That means it's not only eschewing taking on too many other features but that the features Nolt does have are often lacking in other bigger platforms.
Nolt integrates with a good deal of other workplace and productivity apps, for example: Slack, the workplace messaging platform; Jira, the agile project management platform; Trello, the kanban project management application; GitHub, for software version control; and Google Analytics.
You can also connect your Nolt account to your Google and Twitter profiles.
A Swiss team
Nolt is owned by Rebase GmbH, a digital product company based out of Switzerland. The company is based in the picturesque city of St. Gallen, which once won a Wakker prize for its "unified structure and appearance in current and future construction." 
Perhaps the lesson here is that a city—like any project hoping to preserve what's great while also growing—must take heed of its citizens' (or users') opinions and suggestions when planning for growth—a fitting precedent for Nolt.