How Lightspeed Is Raising the Bar for Customer Experience
Getting to the point (of sale)
Lightspeed is a comprehensive point of sale (POS) system designed to help retail and ecommerce merchants manage a plethora of day-to-day organizational tasks for improved customer experience. 
Lightspeed's POS is equipped with inventory management and data reporting tools. Along with their POS, Lightspeed provides payment processing services, CRM and loyalty features, ecommerce, and analytics.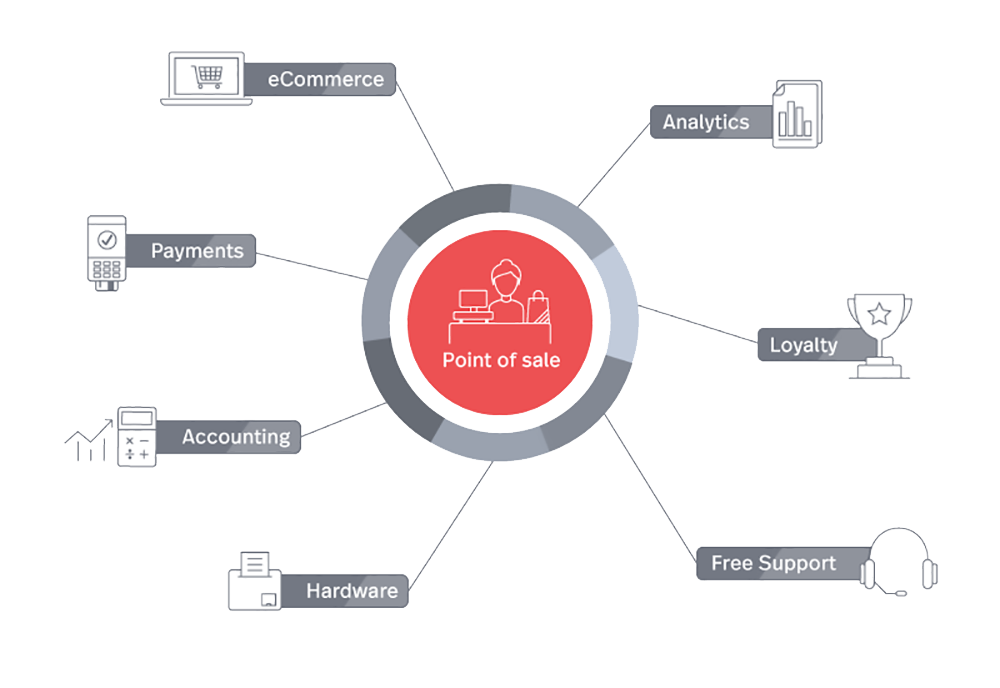 A Lightspeed tour
Lightspeed offers two main solutions: Retail POS and Restaurant POS, each designed to scale with your business while simplifying customer relationship management. 
Not just a point of sale system, Lightspeed is also an ecommerce software and hardware provider for brick-and-mortar operations. The company offers a combination of equipment like barcode scanners, card swipers, receipt printers, cash drawers, and even a fully-loaded Verifone MX915 terminal to support and enhance their point of sale system. 
Lightspeed's analytics and reporting tool provides 40 different kinds of reports to help track sales, monitor employee productivity, generate accounting stats or compare the performance of multiple store locations. 
The company's hardware accepts in-store payments with cash, coins or cards and includes a mobile payment option for sales staff to use on the floor—great for customers who don't want to wait in line.
The inventory management offering is another great feature of Lightspeed, allowing businesses to directly import products from over 3,000 preloaded catalogs, set bulk prices, automate discounts, set custom reorder points, and so much more.
eCom
Lightspeed eCommerce provides businesses with all the tools needed to manage and build an online shop. 
Boost website traffic with Lightspeed's built-in marketing features: 
Add SEO tags and meta descriptions.

Connect to social media pages.

Set up and track sales promotions.

Integrate discount codes, loyalty programs, A/B testing at checkout, and more.  
Fulfillment is simplified with the Orders dashboard, which gives an overview of all orders past and outstanding. When new orders come in, the details are synced in real-time to any device. The Orders feature integrates directly with shipping carriers, sets shipping costs, and tracks items en route.
Last but not least, Lightspeed offers integrations with several useful apps like MailChimp, PayPal, Zendesk, Facebook Pixel, and Google Analytics.

At the heart of Lightspeed is it's CRM, which follows a core strategy: "Put customers first." To help businesses achieve this, the company provides an intuitive system to store unique customer profiles. 
With Lightspeed customer management, businesses can:
Keep track of what customers like or don't like. 

Assign special statuses, discounts, and promo codes.

Analyze shopping trends.

Generate important customer demographic information.
Plus, Lightspeed's built-in customer management features seamlessly integrate with their in-house loyalty program to help increase customer incentive and satisfaction.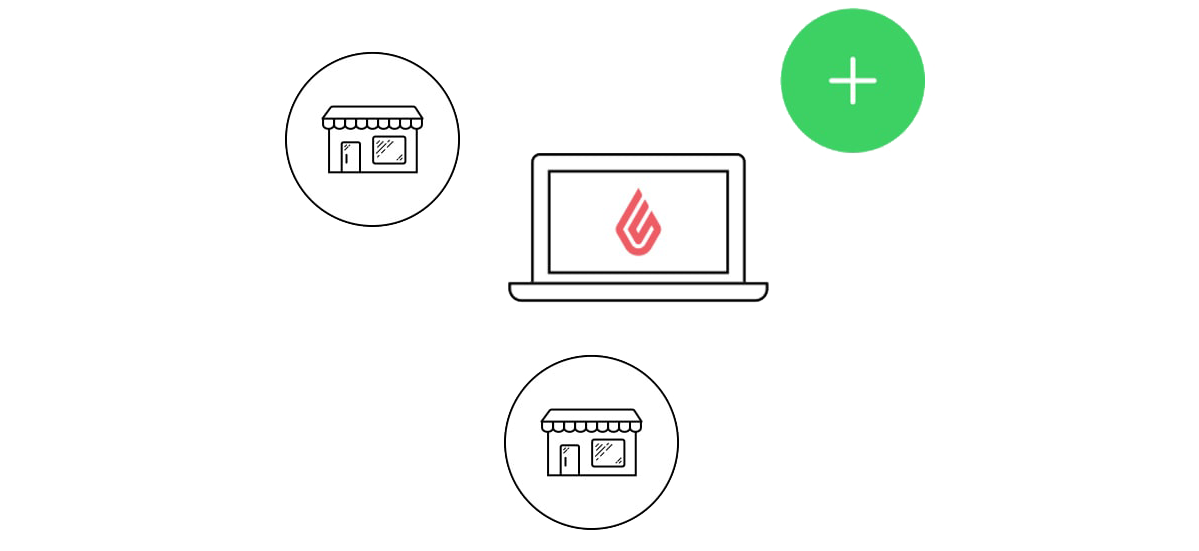 Get to know customers and reward them too: Loyalty programs help businesses deepen relationships with their regular customers and offer further incentives to keep 'em coming back. 
Partner up with the Lightspeed Loyalty program and discover more about your customers. 
The tiered-point system incentivizes return visits from customers with special deals or gifts tailored to their individual purchase history. Have a customer that buys oxford shirts on the regular? This information can be used for targeted promotions and remarketing campaigns. For example, consider offering your casual-yet-formal shirt-loving customer a promotion of 50% off their next purchase, which can be delivered via SMS, push notifications, or a built-in drag-and-drop email builder. 
With Lightspeed Loyalty, businesses can track points, metrics, spending habits and review all collected customer insights in one central, user-friendly dashboard. Stats show the success of promotional efforts, helping to steer the next campaign. 
Running the show on the go
Lightspeed puts significant emphasis on being able to securely manage everything from mobile apps on the go, even offline. 
All business info is stored on Lightspeed's cloud, accessible from any Apple device or Windows desktop: It's important to note that you will have to invest in your own iPad, tablet, or desktop to use with Lightspeed's software.
Since the complete Lightspeed package comes fully loaded with features and hardware options, the company puts a helluva lot of care into helping their customers learn and optimize the platform. Support reps are available 24/7 free of charge, plus tutorial webinars and community chat forums are available online. 
As for the price tag, Retail starts at $99 per month per store (paid annually), Lightspeed Restaurant at $69, and Lightspeed eCom at $59. For hardware, businesses will have to contact the company directly for a quote.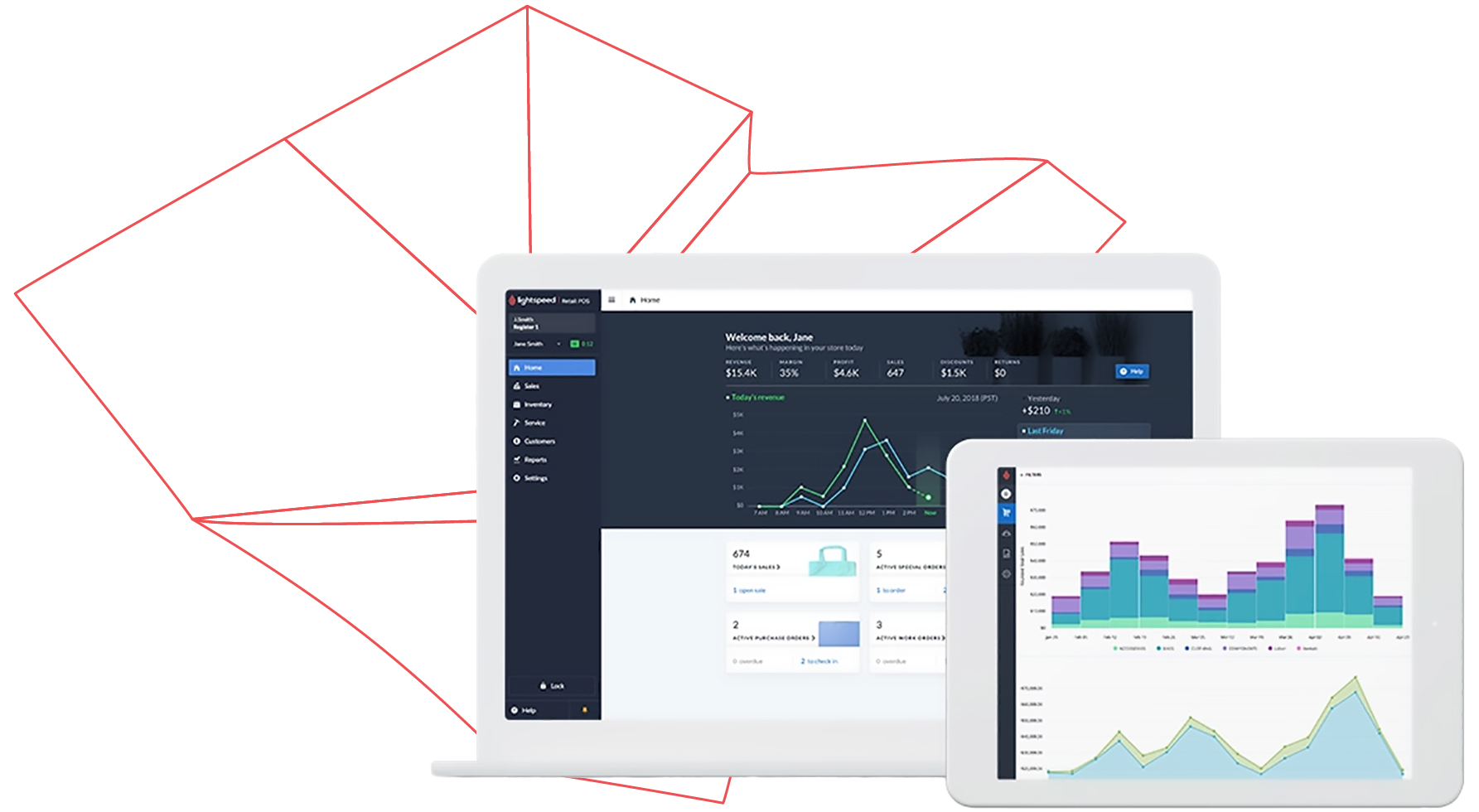 Grow your business with Lightspeed 
The modular design of the Lightspeed point of sale system means the full spectrum of features flex and scale with businesses at their own pace. 
As a small and medium-size business starts to grow, Lightspeed grows with them—data, dashboards, software, and hardware all contribute to perfecting the optimum customer experience.