Guru Difference: Not Your Legacy Knowledge Management Platform
So your company is growing? That's a great sign, but along the way, all your collective knowledge can easily become tangled, fractured, or lost.
Internal knowledge sharing platform, Guru, wants to smooth out the wrinkles of knowledge management.
Guru offers companies the opportunity to filter, refine, and store valuable knowledge capital, so it's easy for all employees to copy + paste, search, and find anything they need to provide the best customer journey experience.
When team knowledge is spread out between the web, employee's desktops, email chains, various team communication apps, CRM, and of course, the old-fashioned noggin—finding and connecting all these disparate pieces of information gets messy.
Luckily, there's a fresh solution, and that is Guru.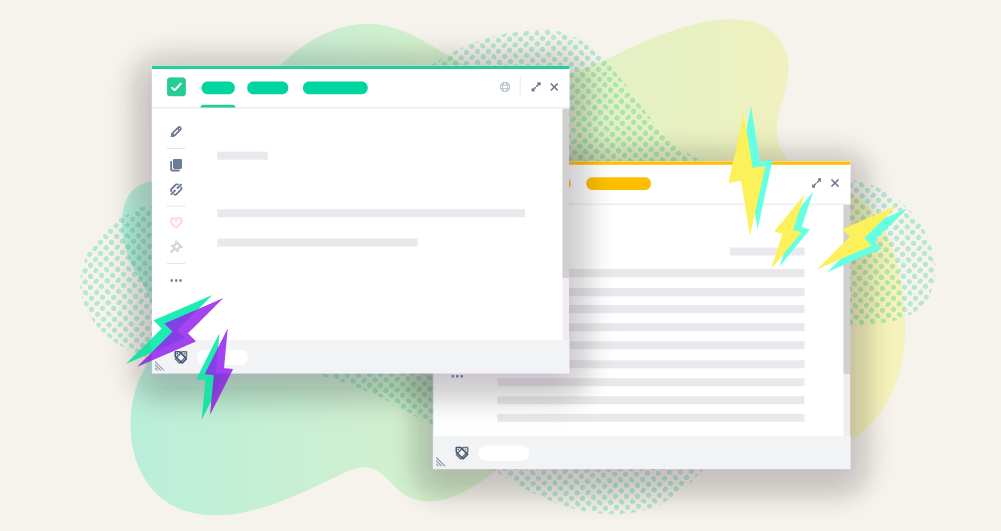 Image credit: Guru
Knowledge management software isn't what it use to be (it's better)
While the concept of knowledge management software and its range of practices has existed for a while, it's almost an old-school system that needed its own knowledge update.
Enter, Guru, who in September 2015 became the world's first knowledge product with a browser extension, "ensuring the knowledge you need could follow you across the web."
Continuing on their innovating knowledge management journey, a few days before Slack launched their app directory, Guru went live with their integration, becoming the first fully-integrated knowledge management solution in Slack.

Now the company is implementing AI, using machine learning to bring text and voice smart suggestions to all your team's knowledge channels.
Ultimately, Guru's directive is to "unify your collective knowledge, verify its accuracy, and empower your revenue teams."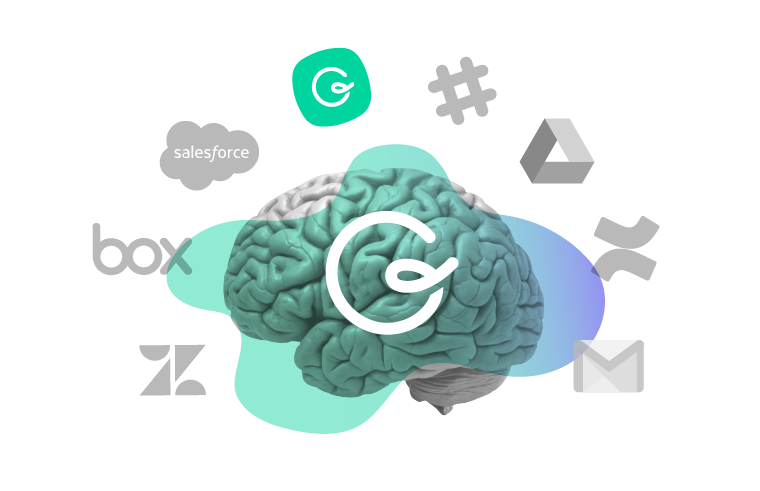 Image credit: Guru
Unify
In addition to importing and migrating knowledge from existing wikis, intranets, spreadsheets, and file uploads, Guru offers real-time sync with Salesforce, Zendesk, Confluence Cloud, and other knowledge portals.
It also has a native Slack integration so that you can search and capture where all the knowledge sharing action is happening.
The company's Knowledge Clipper is really where it's at, which allows you to copy and paste information from your web browser and instantly author a new Guru card.
All this to say, this isn't your legacy knowledge management software.
Verify
So you've collected a massive source of information, but you need to verify it's accuracy. No problem, Guru has got you covered.
The company implements an expiration date feature so that the author of a specific card is notified when the information is about to 'expire' and can update accordingly.
Other features like Guru's trust score and trust status act as an intelligent trust exercise for knowledge. Inspiring employees to keep information up-to-date while having access to a full percentage breakdown of just how reliable said information is.
Knowledge popularity, prioritizing filters, and verifying expired knowledge directly in Slack are just a few more examples of what makes up "The Guru Difference".
Empower
In addition to basic navigational features like usage analytics and browser extensions that lead back to the web application, Guru offers a dynamic browser extension plus Slack and CRM integrations, so you can access knowledge wherever you work.
But the real 'power' in Guru's 'empower' is in their AI Suggest offerings.
AI Suggest Text provides you with intelligent knowledge suggestions to use in real-time within ticketing systems, chat tools, or when emailing clients. Kind of like autocorrect on your iPhone, except probably a lot more useful.
AI Suggest Experts refers you to the best expert on whichever subject matter your question relates too, no search required.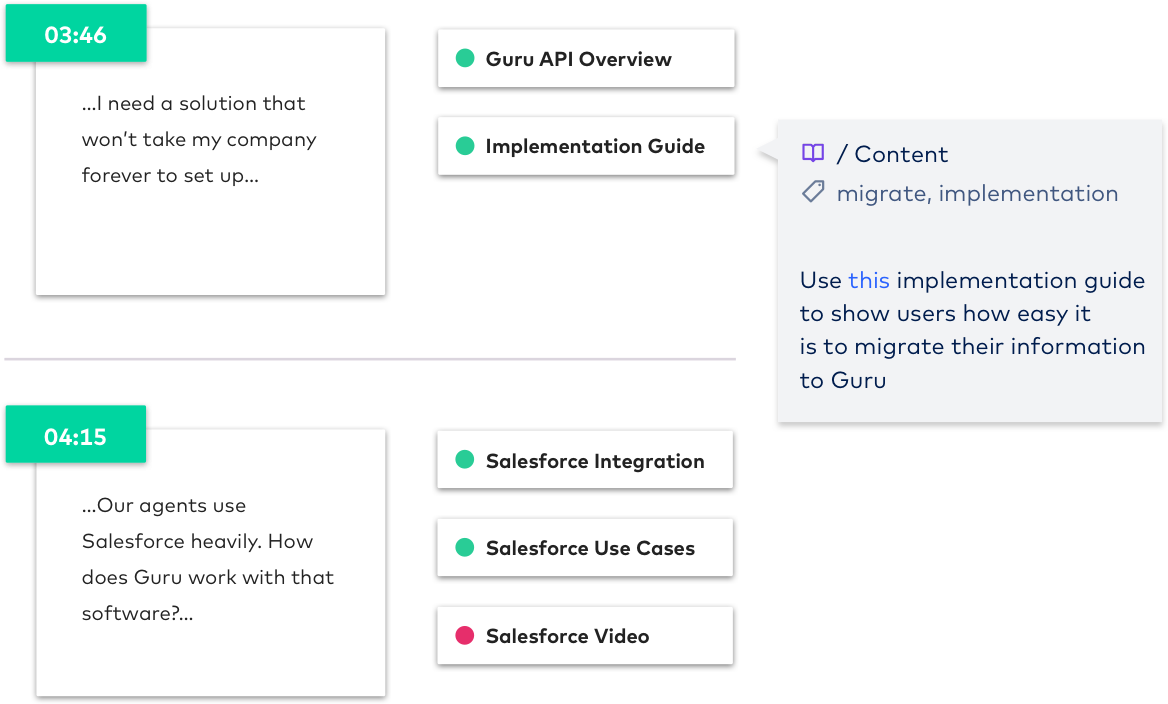 Image credit: Guru
AI Suggest Voice
The recently released feature provides a whole new style of real-time knowledge for revenue teams while on the phone with customers.
The company released AI Suggest Text earlier this year and despite the rise in chat, Guru estimates that the "phone is still the predominant channel for revenue teams." According to Salesforce, over 90% of sales prospect conversations happen over the phone.
Multitasking may always be the name of the game in sales; however, AI Suggest Voice eliminates the need for too many tasks to be done at once.
The smart suggestion function hunts down information for reps and coaches them during real-time conversations with relevant knowledge so that all customer communications operate with higher fluidity and with better results.  
This solution allows for any sales agent, in any position of the organization, to perform as effectively as even the more experienced reps.
And ultimately, the more knowledge put into Guru results in a higher IQ for AI Voice Suggest. It's a win-win scenario.
How it works
"AI Suggest Voice observes phone or teleconference conversations, converts speech to text, and then uses that text to search for relevant knowledge to maximize your team's effectiveness, serving up knowledge to the agent in real-time, all with no human effort required."
AI Suggest Voice intelligently listens in on customer conversations. Certain buzzwords—like a particular issue, common question or request—will cue Guru to search the sales reps' script to make intelligent suggestions for solutions that match the scenario, all this at lighting fast speed.
The intelligent suggestion feature makes pairings much like a sommelier might suggest a particular type of wine with a particular type of cheese. You say you like Chardonnay? Then you'll love the Camembert. You say you're having an issue with your cable box? Guru's AI suggests the most palatable solution.
Guru believes humans will always drive the best customer experience. However, fielding customer questions in real-time can be hard, that's where AI Suggest Voice comes in.
The company is offering early access to the new feature here.