SupportBee: The Queen Bee of Support Ticketing Management
Bees are interesting little creatures. By using complex anatomical systems (like wax production and pheromones), they work in colonies to make hives, collect nectar from flowers, raise their young, and support the queen.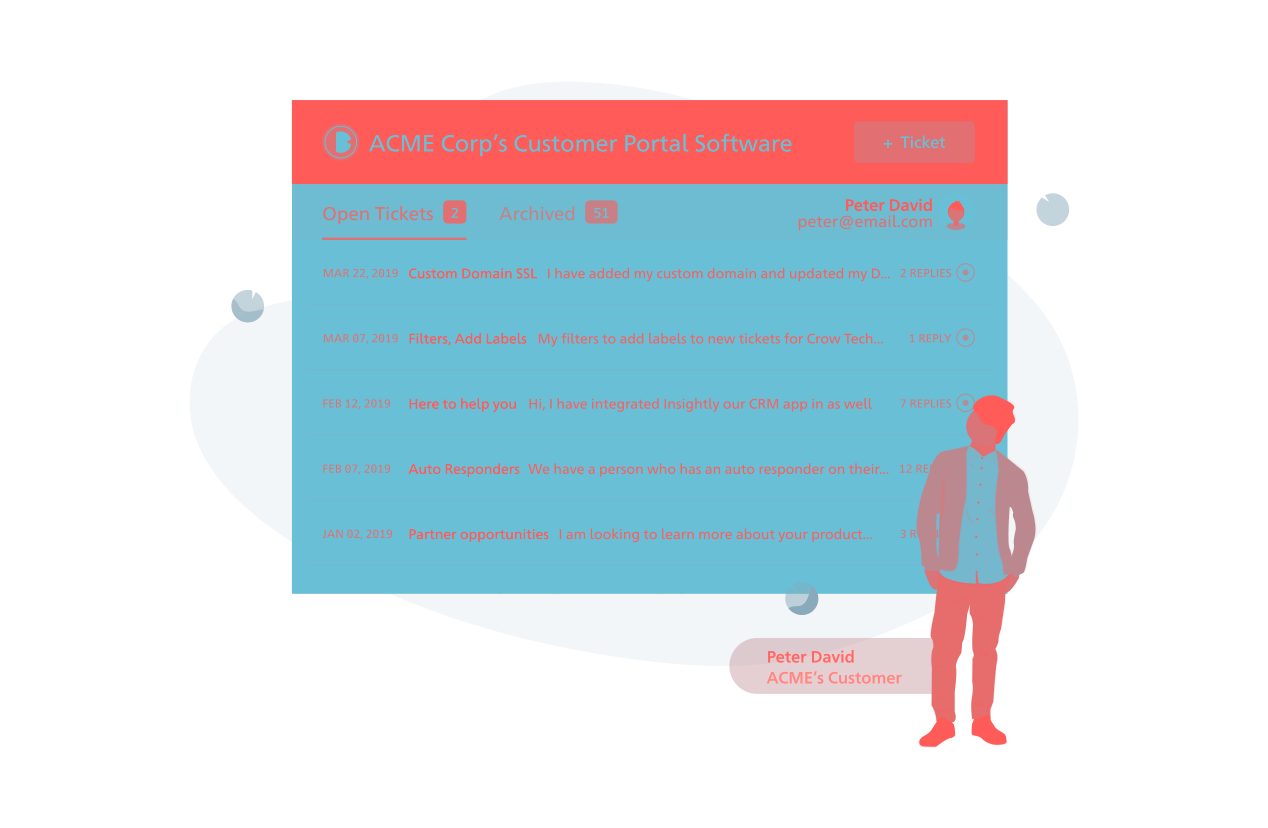 By themselves, bees are not all that spectacular. But, collectively, they are startingly intelligent, capable of accomplishing all sorts of complex tasks efficiently. Such facts explain why email ticketing application, SupportBee decided to incorporate these industrial little fellas namesake into their own moniker. 
The customer support software provides a robust suite of tools—including a shared inbox, knowledge base, and client portal platform—to manage and organize incoming support request tickets from customers, enabling teams to work together and solve whatever world-ending crisis Debra from St-Louis is currently experiencing. 
The team behind SupportBee have set out to prove, once and for all, that with customer support, just like with building a hive, people working together is always better than striking out alone.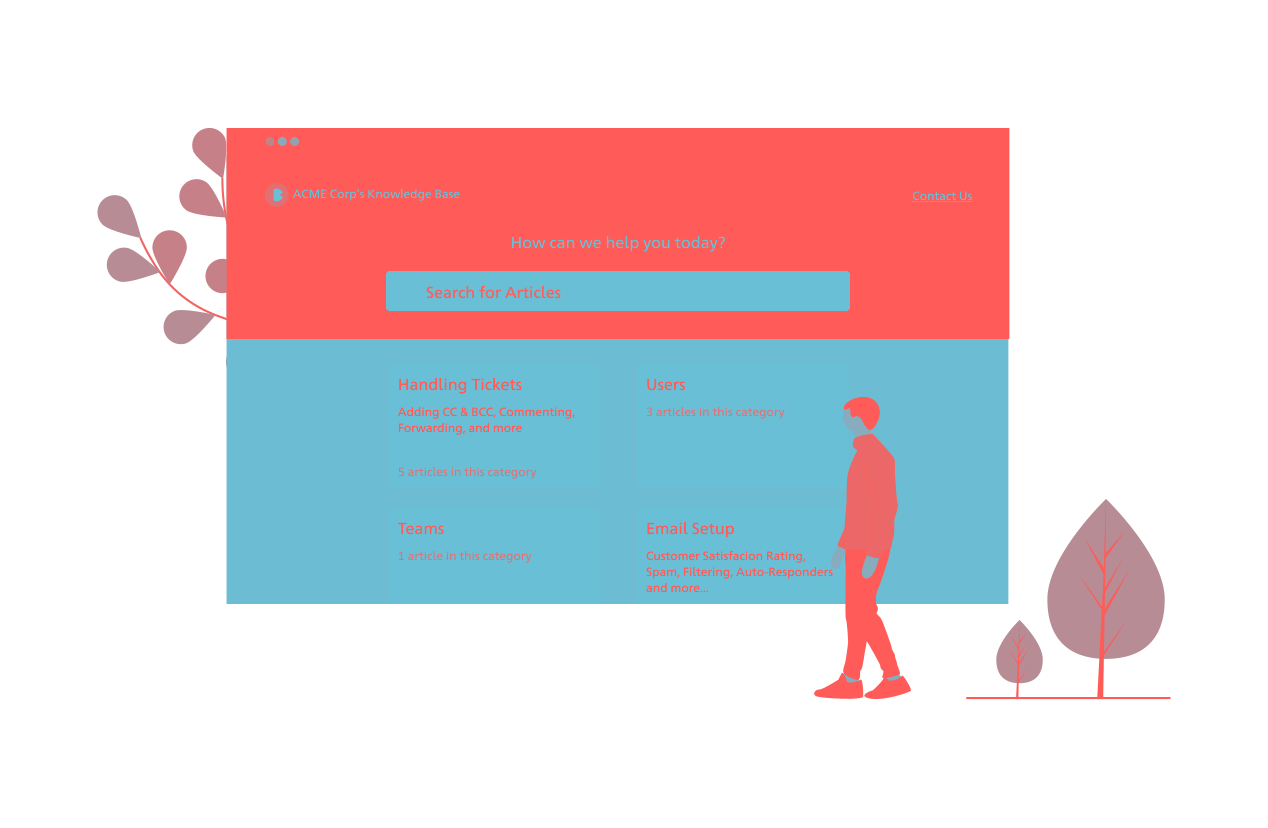 Bee collaborative 
So how do just a few bees create a hive almost overflowing with honey? It's all about robust yet user-friendly features, and the streamlining of that unspoken terror that plagues every employee who works on a computer—the neverending email inbox. 
Collaborative Shared Inbox
The collaborative shared inbox is SupportBee's main selling point. As stated on their website:
"One of the biggest disadvantages of several team members sharing an email account for customer support is that of sharing a single login. The sharing model completely ignores individual agent preferences; offers no sense of ownership or accountability, thus resulting in an inefficient support process. This hurts your customers and your team's morale."
Thus, SupportBee has designed its platform around one central hub: the shared inbox, which updates in real-time, meaning every employee can see each new ticket just seconds after it arrives.  
From there, tickets can be assigned to specific agents or employees in the system. Even though tickets are assigned, other employees have the ability to view response drafts and make edits, or leave comments, just like in Google Drive.  
Since everyone is looking and making contributions to the same ticket response, you can avoid embarrassing situations like half-baked responses or duplicate responses from different agents accidentally sent to the same customer.
The software also supports a wide variety of integrations with the most popular internal communication, CRM, and project management softwares like Slack, Basecamp, Pipedrive, and Asana. That means less disgruntled employees balking at the idea of starting over from scratch with a completely new platform, always a plus.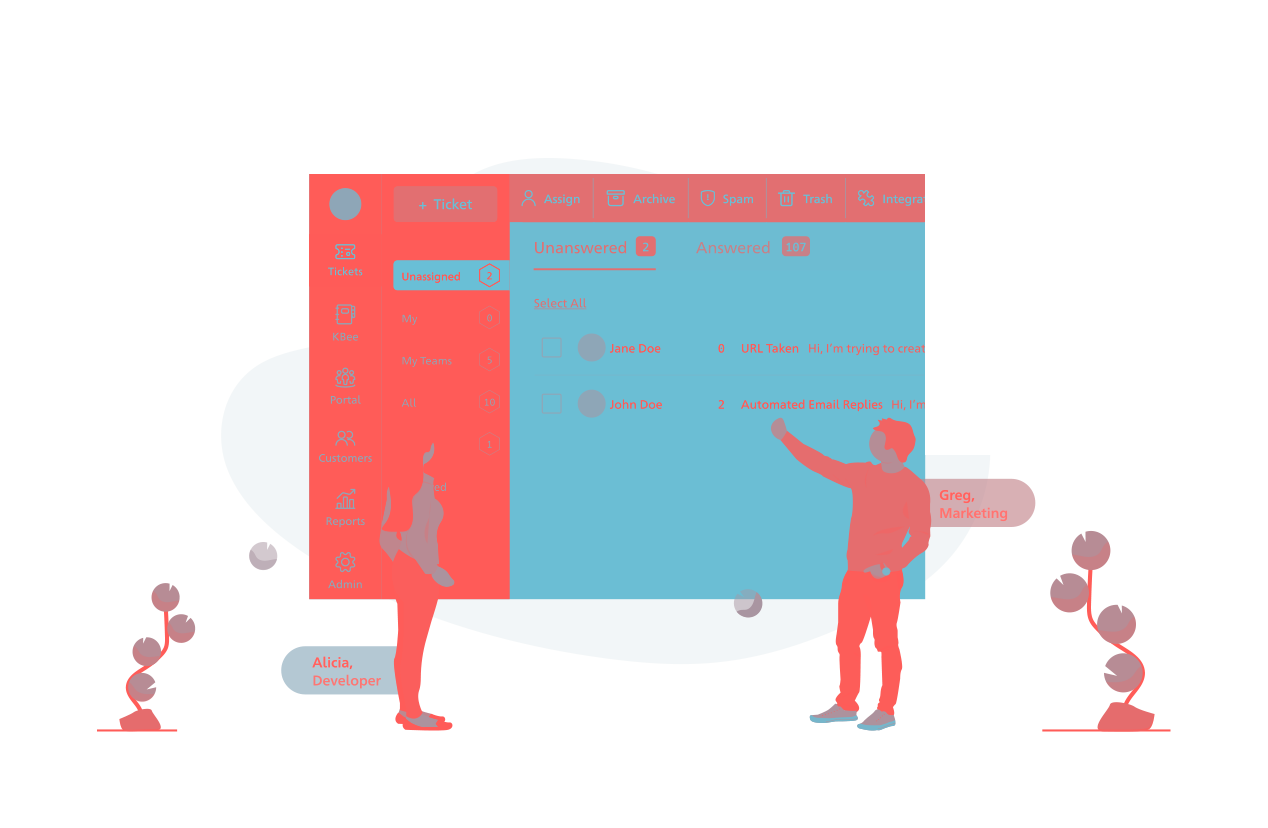 Ticket management and organization
Beyond the collaborative response-writing aspect of SupportBee, there are also many organization and management tools to help keep your inbox and ticket response history clean and organized.
Like in Gmail, every ticket and e-mail can be organized into different subsections and categories. Initially, these categories are simply organized by answered, unanswered and archived, but there are tools to create further classifications.
You also have the ability to merge emails from the same customer into a single thread to discourage clutter, and even to create pre-made 'snippet' answers to deal with the inevitable inundation of frequently asked questions.
Every change or comment is tracked in the system's shared knowledge base and the participation tracking system shows which employee has responded to what, and how engaged your customer support team is with the system.  
CSS portal
SupportBee includes some valuable CSS (Customer Self Service) tools in their knowledge base software, called Kbee, and their client portal.
Kbee is essentially a content management system tailored to create user-friendly FAQ pages that can be subsequently integrated into your website. It looks quite a lot like blog management software—allowing you to manage posts, upload additional documentation like .pdfs or eBooks, and to embed all of that shiny information wherever it will have the greatest engagement impact on your site.
The customer portal allows users to view and manage their support tickets. Additionally, it allows users to interact directly with customer support reps, or to send additional tickets.
Bee all that you can be
SupportBee was founded in 2010, by two young Indian entrepreneurs, Nithya Rajaram and Hana Mohan. Not your average co-founder's story, everything about the SupportBee founders defies the status quo of the start-up entrepreneur.  
When first starting out in the industry, Rajaram and Mohan became co-workers, then friends, and eventually got married. After years of soul-searching and gender dysphoria, in 2016 Mohan announced her transition to her desired gender. While the two co-founders have decided to part ways in marriage, their partnership in business continues to run deep.   
In an industry that is dominated by white, straight men, SupportBee's background story is a clear indicator that the company's journey in the startup world was not without hardship. Though, resilient as a hive of bees, Mohan attributes much of the company's success to its strong company culture, with an emphasis on great engineering. 
While the company's headquarters are technically located in Bangalore City, India, SupportBee is a strong supporter of remote work, with Mohan crediting much of the success of her company to her travels abroad. 
The team may be composed of just a handful of employees, including its co-founders, yet like the insect it's named after, SupportBee punches way above its weight class. 
Additionally, SupportBee, though it has received a small amount of funding and incubation since its inception, is primarily a bootstrap company, meaning they survive and strive with hardly any outside funding or support.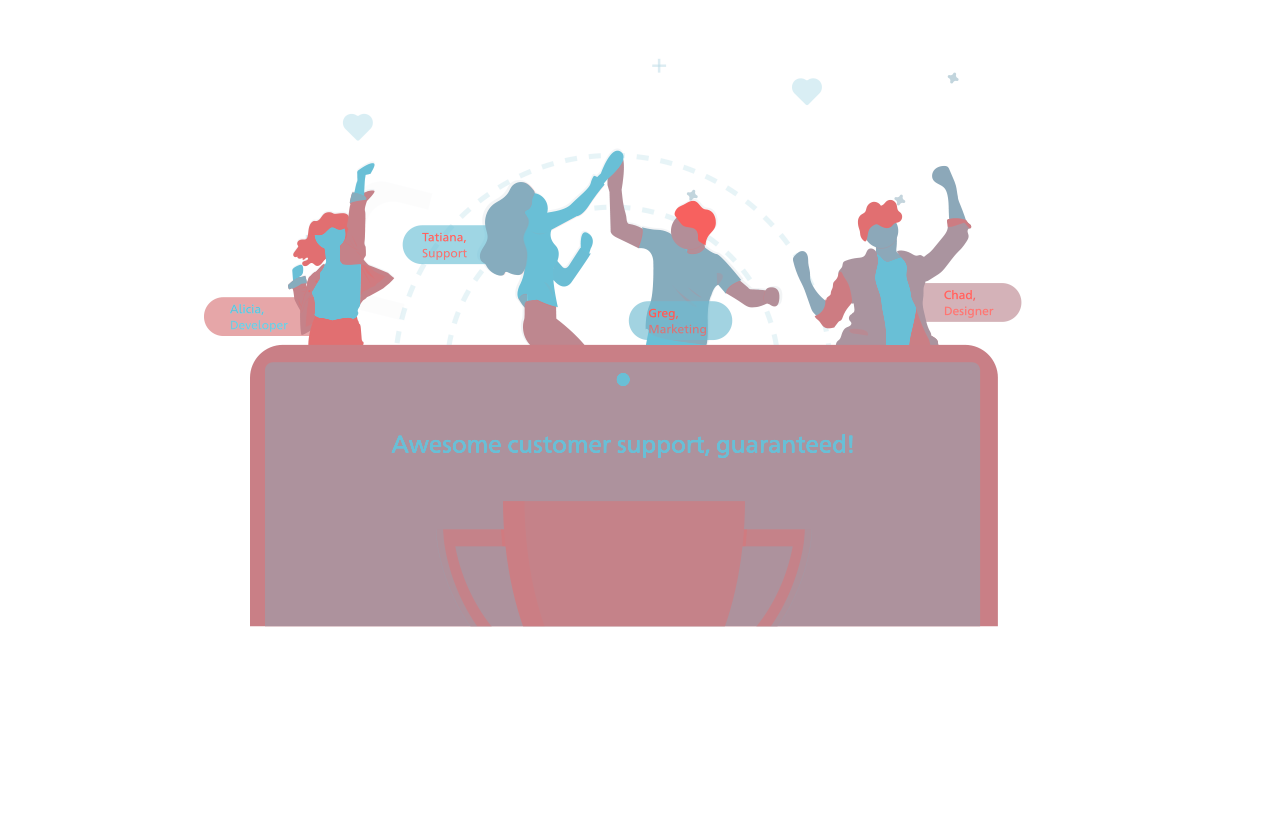 Bee+ report card
SupportBee offers a free 14-day trial, with the option to upgrade to a startup pricing structure of 13$ per user, per month, or 17$ per user, per month for the enterprise model. The enterprise model offers the ability to create more 'teams' within the software's infrastructure and also unlocks the customer portal functionality. 
The simplicity of SupportBee is refreshing. It's functional without any fuss. You're not going to find a massive laundry list of features and functionalities, a glossy UI, or anything particularly innovative or ground-breaking. But if you're looking to streamline your collaborative ticket management software and response times, then, with SupportBee, mission accomplished.
The platform has targeted one particular pain point in the vast world of customer relationships and has flown full-tilt, stinger-first right into its backside. The additional CSS-building and customer portal functionalities are a nice cherry on top, but not particularly essential or as robust as the software's ticketing system offerings. 
Still, if your customer support ticket and interaction process sometimes feels like you're doing a breaststroke through a swimming pool filled with thick, sticky honey, then SupportBee might solve your problems.
Buzz Buzz.