Radar Builds a Visual CRM for Long-Term Relationships
Radar co-founders Shaun Weaver and Jonathan Fagan tried a bunch of CRMs before they had their Kevin Costner of Field of Dreams moment, "if you build it, [they] will come."
Instead of a 'customer relationship management' software, the creative agency background co-founders created a 'contact relationship management' platform. And a boss one too.
Coming from an agency background meant Weaver and Fagan's working life depended on collaboration, flexibility, and freelancers. After spending too much time searching for a tool that could help them manage their continually morphing teams, while also nurturing long-term relationships, they decided to build the damn thing themselves.
The result is Radar, a visual CRM built for agencies by people from an agency.
Organizing contacts and encouraging a network to grow is the ultimate goal, rather than yet another sales/pipeline/automation machine.
Radar has only been around about six months, but it's already used by big, cool-sounding names like Dazed, Vice, and Ace & Tate. What makes the cool crew want to use Radar?
Built for agencies by agency vets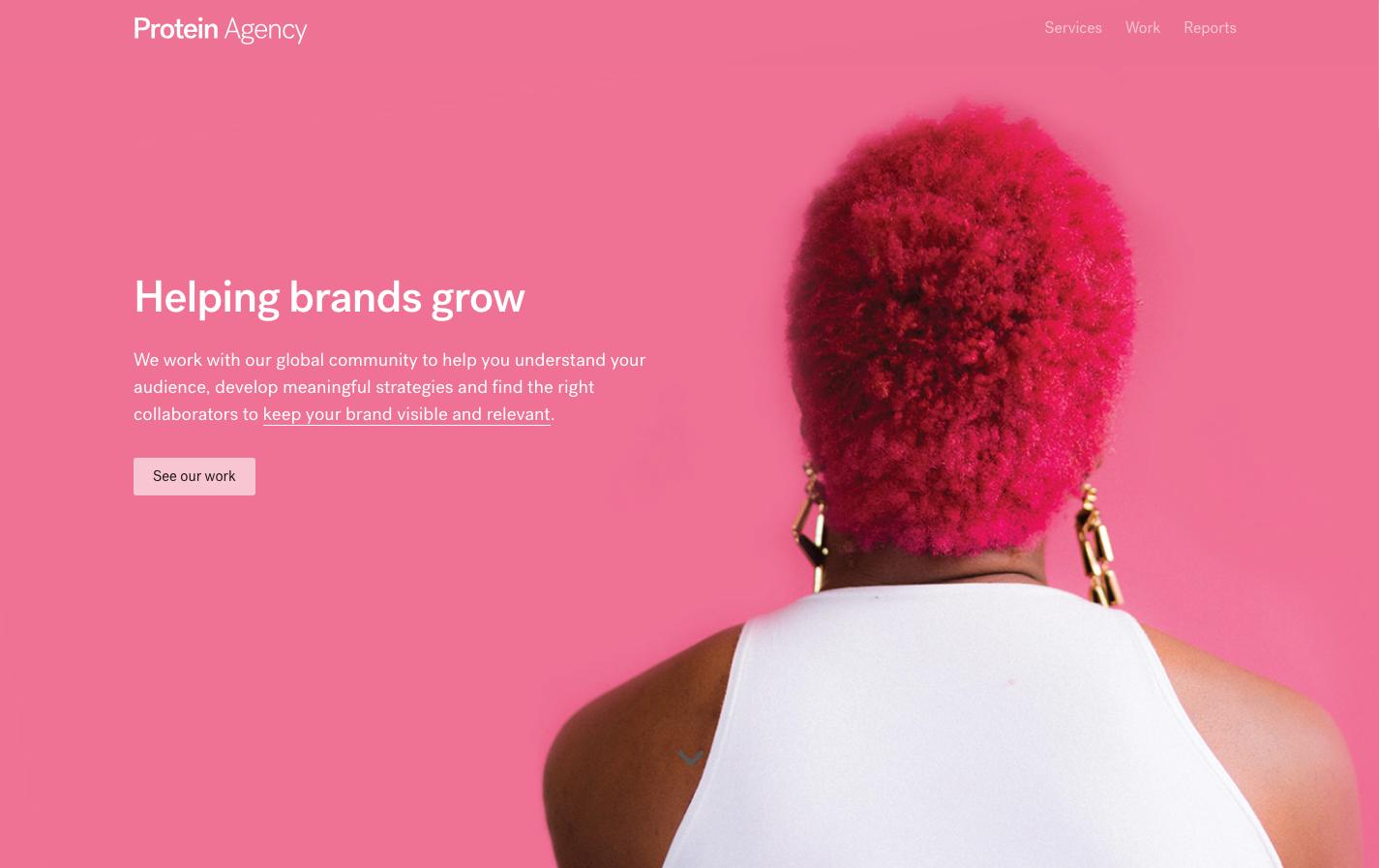 Image Credit: Protein Agency
Weaver and Fagan both used to work in project oversight roles at Protein in London, a very on-point creative agency fêted for its innovative and progressive work. The agency's focus on authenticity, cultural relevance, and long-term strategy have won them work with Nike, Samsung, Twitter and heaps more majors.
At Protein and other forward-thinking agencies, talent morphs from project to project. Teams are custom-built for maximum effect.
Over time, Weaver and Fagan discovered that a major pain point in their professional lives was organizing all this specialist freelance talent. It would be great, they surmised, to have a centralized place where this network could be shared, saving a lot of time and stress and ultimately making work a whole lot nicer.
So they used technology and insider know-how to innovate work. They came up with Radar.
Their overall goal with the project is to handle the 'people' layer of business and have that integrate fluidly with the other tools people use for working day-to-day. After all, freelancers aren't really your customers; they're your vendors/suppliers. No need, and no point, trying to blast them down some kind of sales funnel.  
What they've brought forth is nothing short of a new model for mobilizing talent networks. It's nonlinear - not driving sales per se - but making relationships better and your business stronger.
A platform built on visual profiles, designed for shareability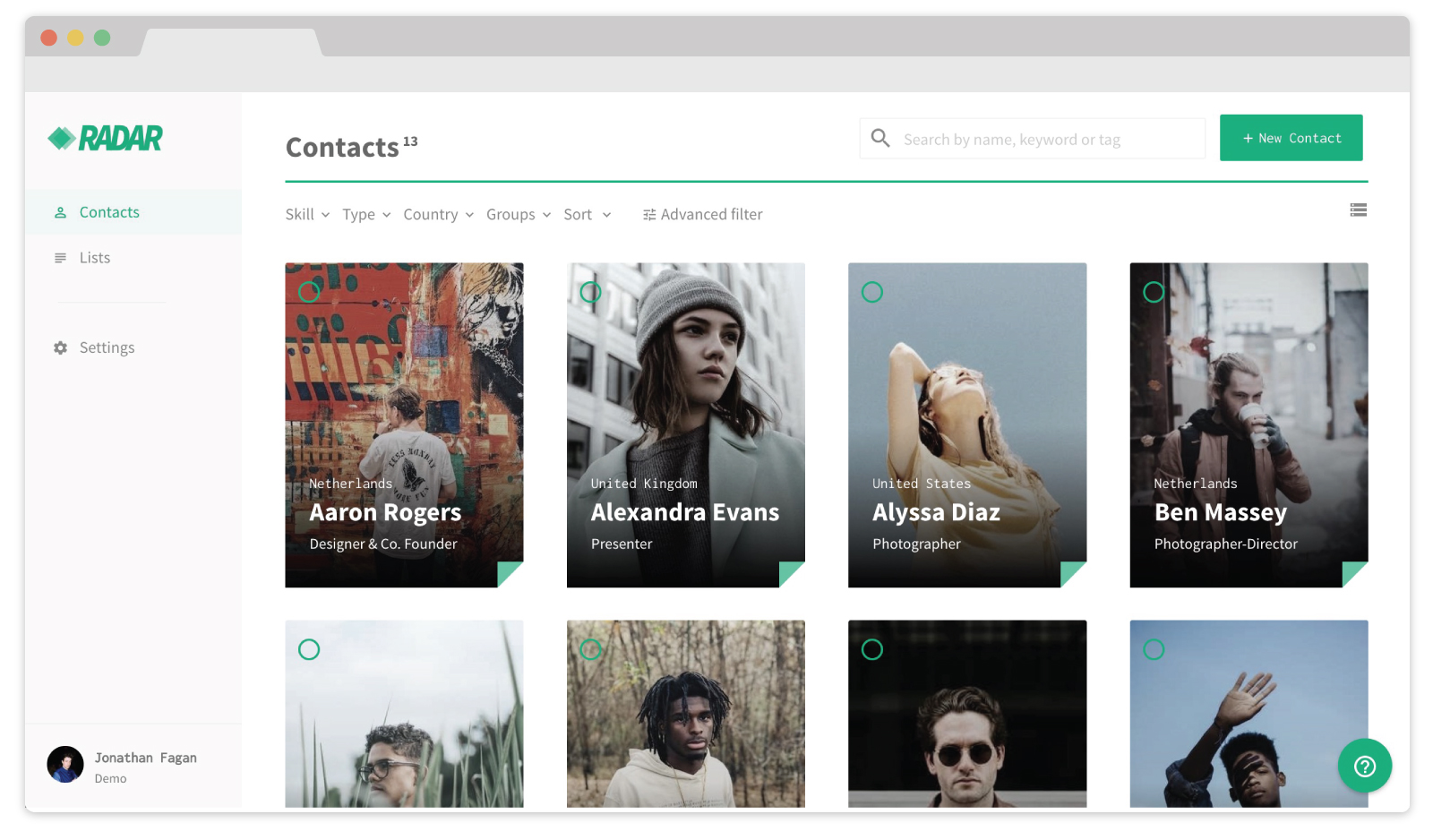 Image Credit: Radar
"Built for creatives by creatives," the Radar platform turns your contact list into a board of visual profile cards, which you can search, filter, sort, and organize by custom tags. The user interface is more than a little reminiscent of Instagram, making it instantly familiar and intuitive.
Speaking of that, Radar actually tracks data from Instagram, pulling from user feeds every 24 hours and tallying up stats. That's really, really useful if you deal with influencers.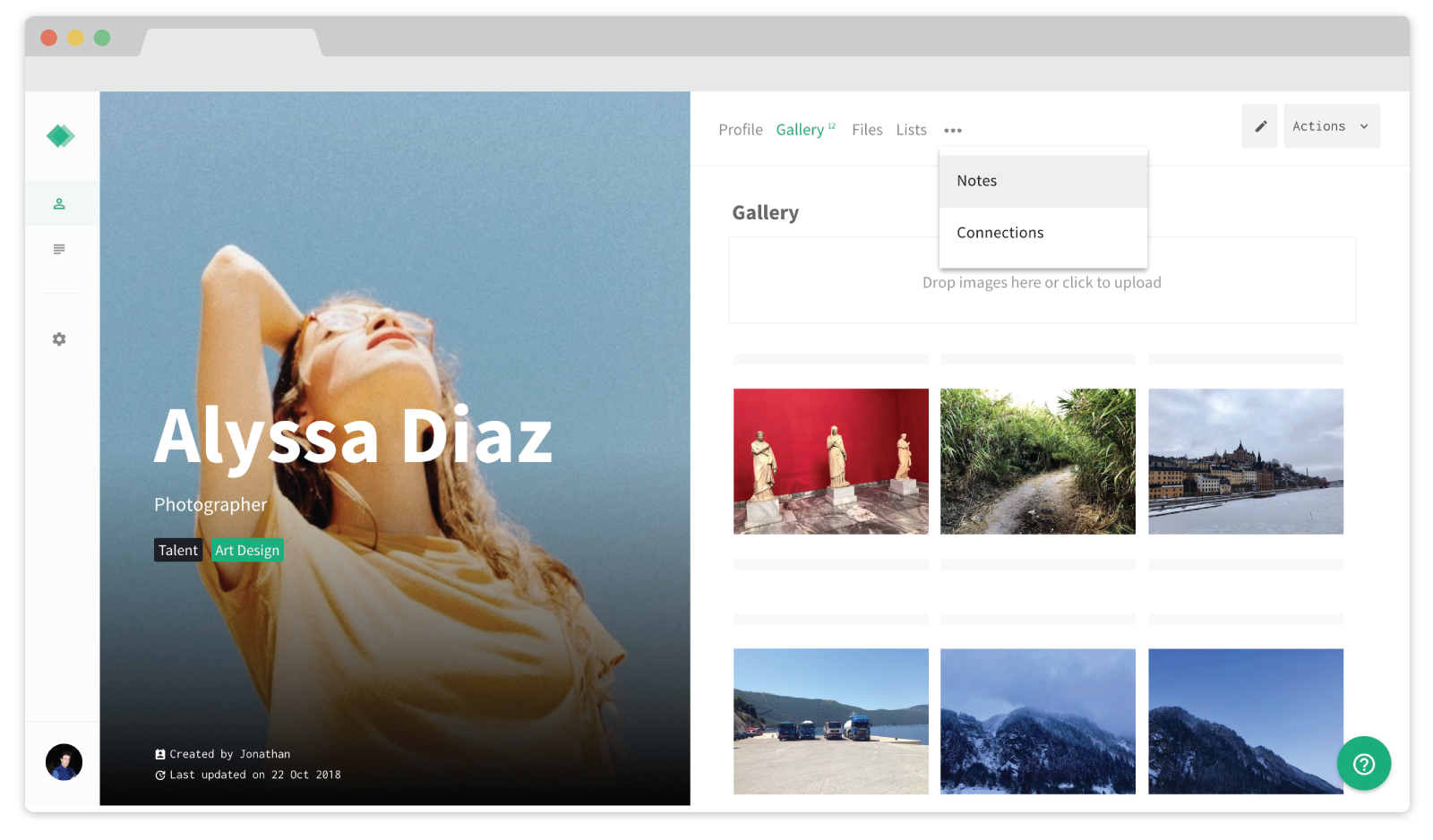 Image Credit: Radar
You can build up each visual profile with a description, notes, and assets. Drop a contract or add a freelancer portfolio for team viewing, or link to Dropbox, Google Drive, press clippings, and online published work.
You can also add custom fields to any visual profile, which could provide info on anything from size measurements for a model, a photographer's gear list, or an individual's seniority, visa status, driver's license, influencer size, or whatever else is relevant to the job at hand.
They've just rolled out Uber-style reviews you can leave for freelancers. You'll see what they've done for you, when they did it, and be able to track their performance over time.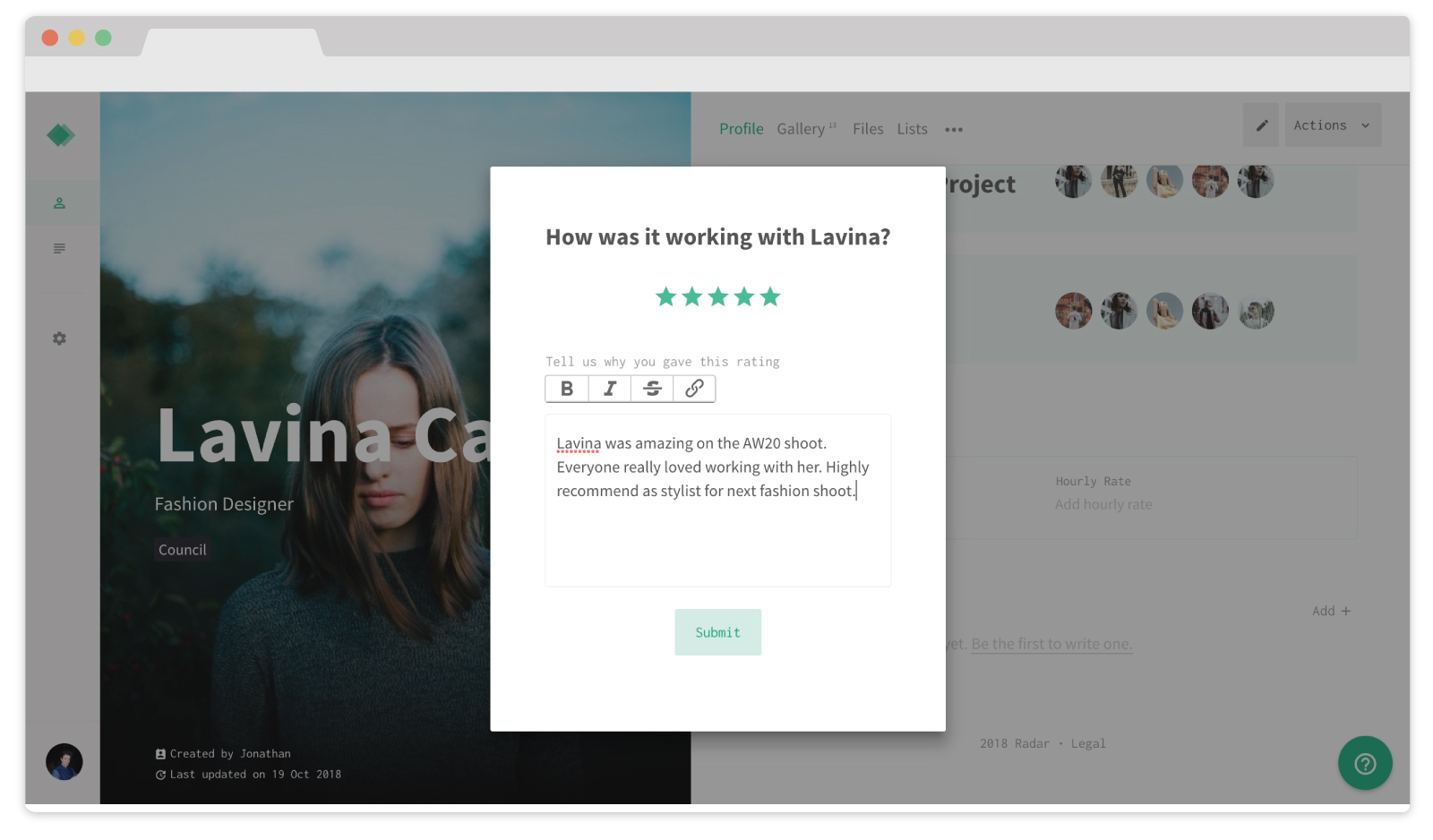 Image Credit: Radar
Segment, sectors, and lists that aren't a bummer to use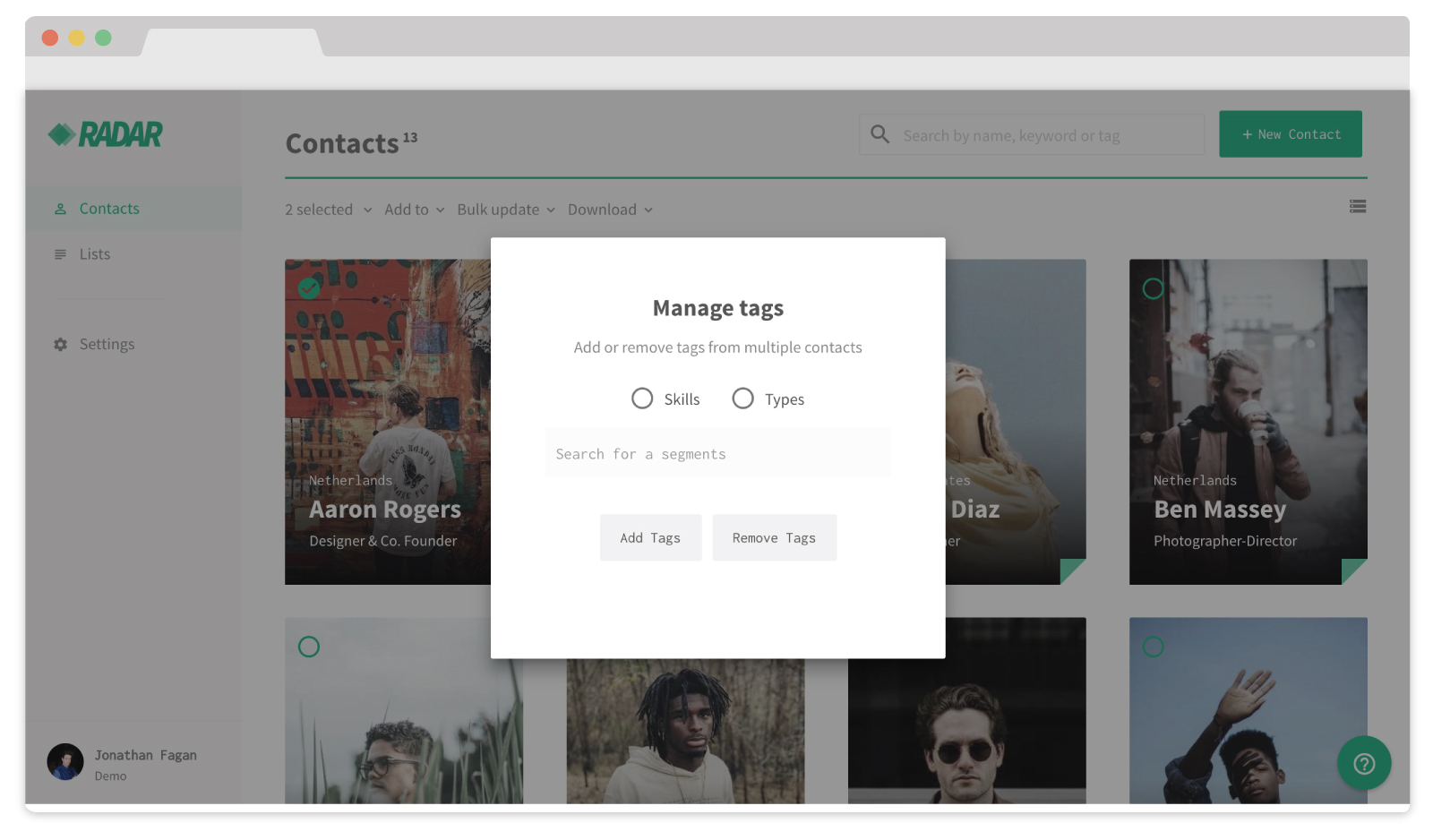 Image Credit: Radar
Moving outwards from individual profiles, you can sort people into Segments and Sectors. Segments can be divisions of talent, freelancers, staff, and any other group via a customizable list. Sectors can be used to differentiate the category of talent (graphic design, photography, etc.) or job role (creative director, copy editor, etc.).
You can also put people into lists for a project or an event guest list. The list feature is super flexible, allowing you to make sub-categories or drag people from one list to another and use it as a sort of vertical kanban for workflow.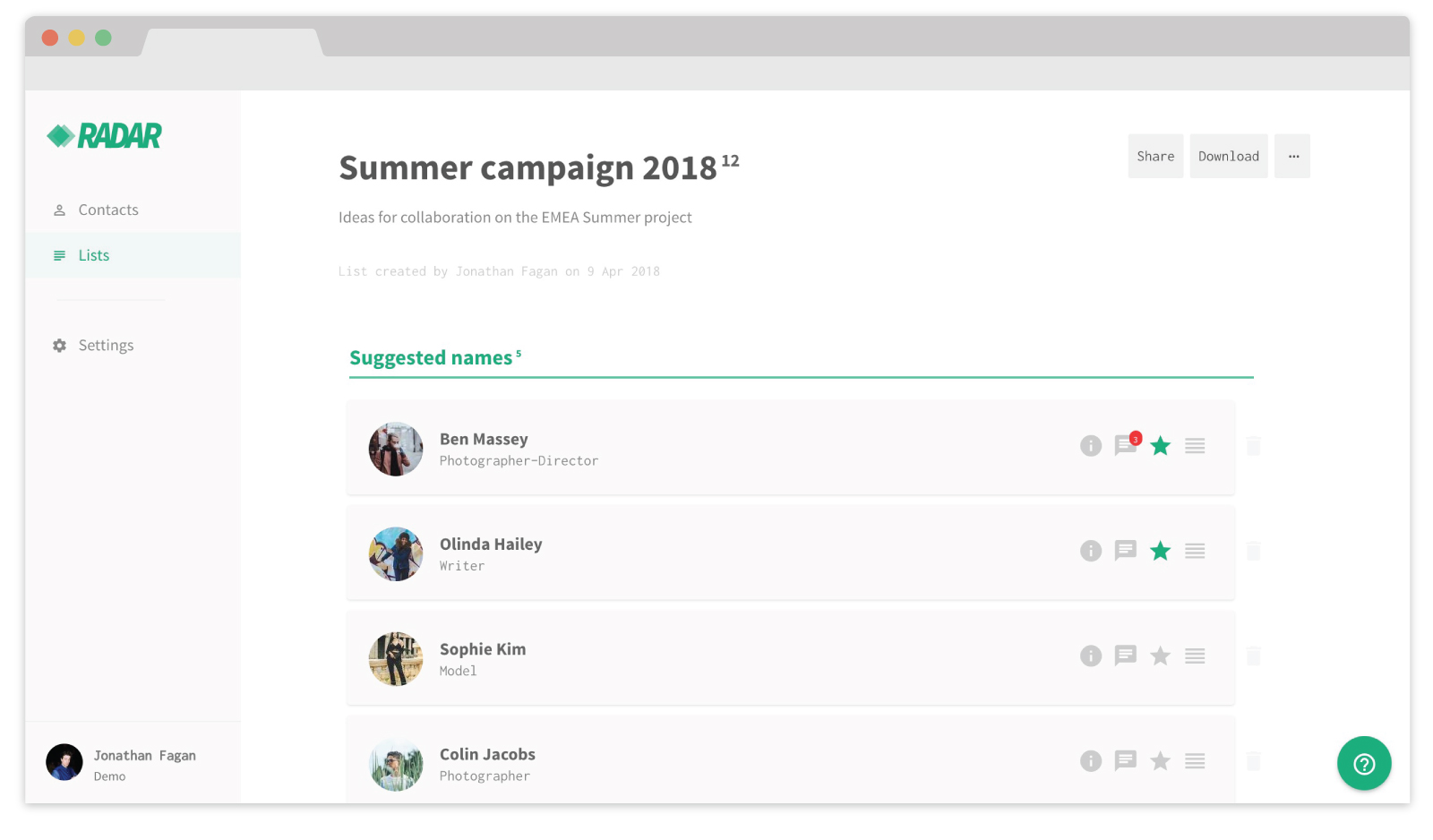 Image Credit: Radar
The platform features CSV, PDF and PPT export. That means you can turn a visual profile card into a presentation slide super fast. Rather than burning up a lot of time tinkering with decks and Powerpoint slide presentations, Radar lets you do it all inside the platform and export out.
You can also share proposals or lists externally in either an un-editable form or live document to work on together. Huzzah.
While Radar emphasizes network-sharing across your business, it's also possible to make information private for the sake of discretion. You can protect and secure specific info and assets by making them admin-only, so sensitive details like day rates, manager notes, etc. are seen only by the right eyes.
How people use Radar now, and what to expect in the future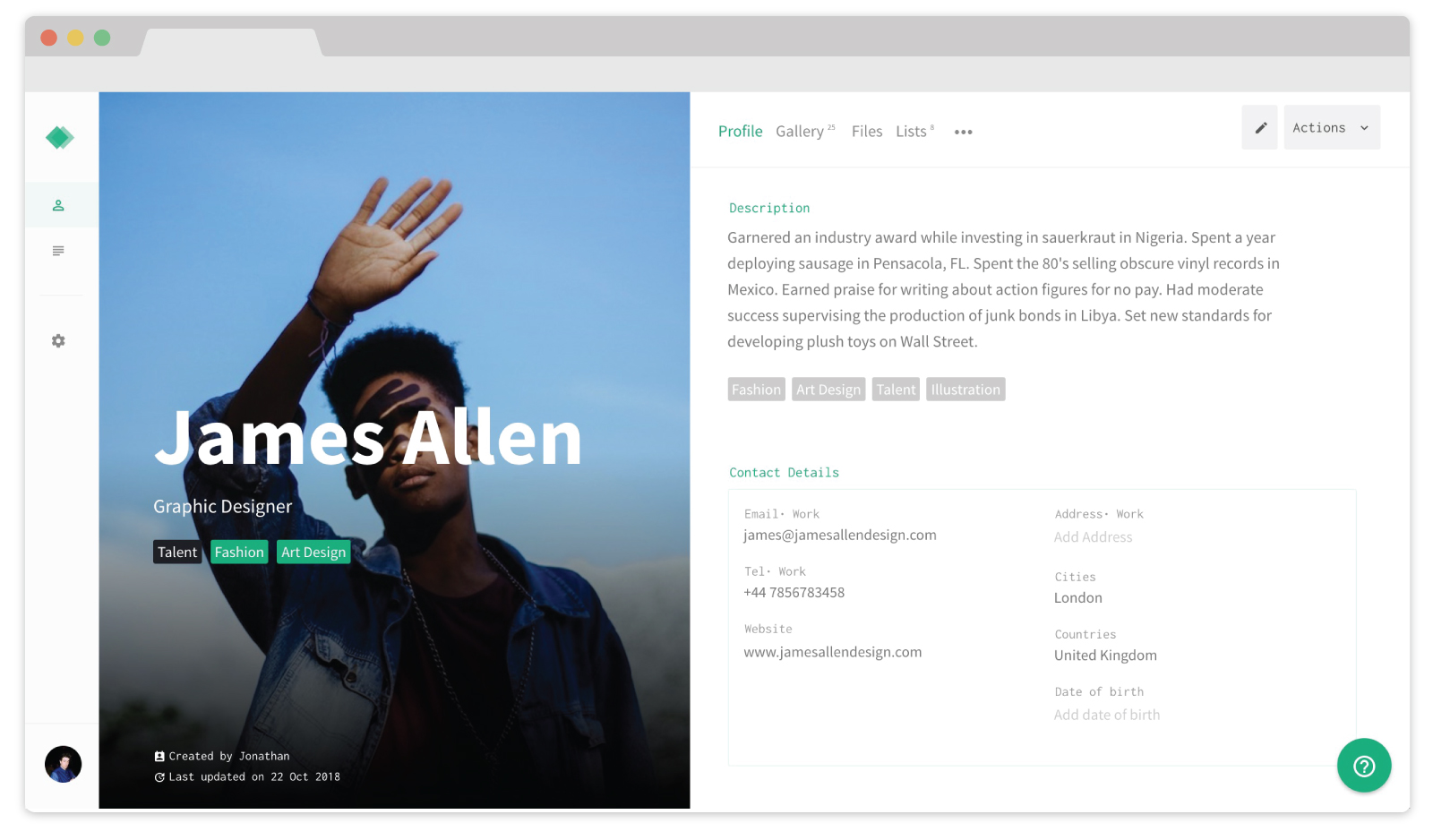 Image Credit: Radar
Radar has a lot of potential applications, from managing freelancers to running a music label to handling photo shoots, film productions, and building up model agency rosters.
Dazed are currently using Radar for production - handling hiring and coordination of stylists, makeup artists, and art directors. Designer eyewear brand Ace & Tate uses Radar in-house to work on influencer and micro-influencer talent building.
Vice has two different Radar accounts, one for production and another for influencers they work with for brand partnerships. This gives them a list of all the talent they know, and full visibility on what people are working on which project for which brand.
Going forward, Radar plans to add integrations and keep fine-tuning their content marketing plan. They're working on integrations with Google Drive and Dropbox, as well as popular invoicing software, which will allow them to add a payment section to the platform.
They're also working on a call-out section, so you can create a notice with a form built into it, generate a web page, and ship it out on social media. When potential candidates fill out the form, their info will automatically flow into a holding tank on Radar, where you'll be able to review applicants and approve them.
A project section is set to follow too, which will be a kanban-style board where you'll be able to build 'steps' within a section to chart the workflow (ex. From contract signed to the first interview, follow-up, q&a, all the way to invoicing).
Radar wants a serious long-term relationship
Radar is out, but pretty low key. If you wanted to make a pun, you might say they're keeping things 'under the Radar.'
The game is to build up a genuinely exciting platform real slow-like, fine-tuned by precise feedback from people in the industry who share their work philosophy.
Courting and retaining specialists in the freelancer wilderness can be a challenge. The best people don't want to stay pinned down to one company. People are choosing where they work and what brands they want to work with.
But niche-defining networking tools like Radar can help people find their spirit co-workers. If you build an awesome team, they might not only come but they may even stay.
So the point of Radar is to keep everyone pleased and keep work efficient. In turn, you'll get a future where you don't have people sitting around in-house, waiting for tasks, turning into human cabbage.
Sometimes you just gotta follow the cool kids.