People.ai, Where Humans and Machines Make CRM Better
People.ai, a San Francisco-based startup tracks all communication touchpoints between salespeople, marketers, and customers.
The platform uses artificial intelligence to capture all contacts, activities, and engagement, providing sales and marketing teams with actionable insights.
By analyzing human behavioral data, the system gives critical feedback for both improving sales and marketing performance as well as understanding leads and customers more accurately.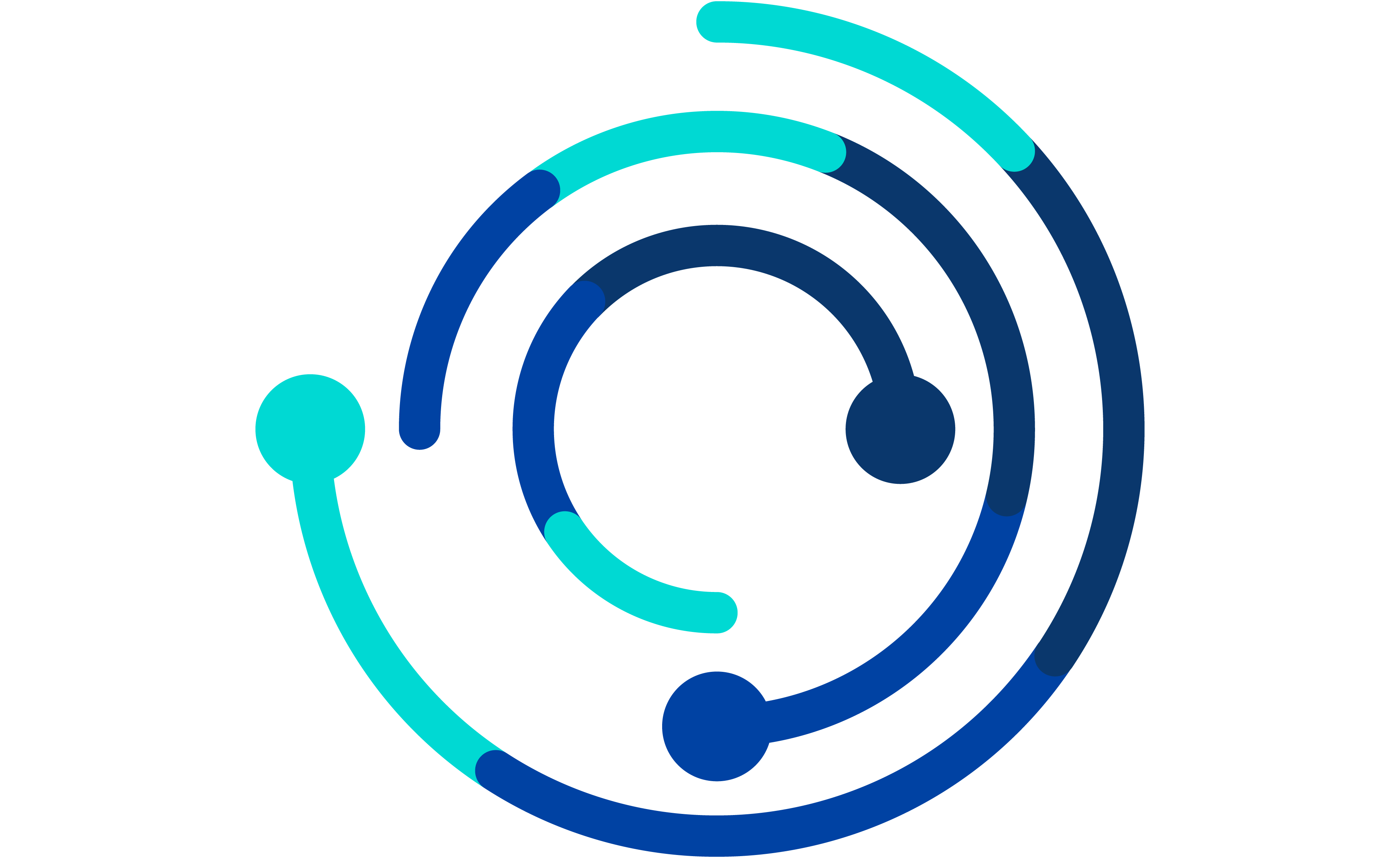 Let machine learning do the heavy work
People.ai has created a machine learning technology which intelligently fills CRM records of sales teams' processes as they work to close deals.
The tech captures activity data from emails, phone conversations, video conferencing, and calendar management. It then syncs all that information with your CRM to provide a complete picture of activity across your organization in a centralized place.  
This 360 view of everything that happens with customers in your company reveals how much time top salespeople spend at each stage of a deal, and where struggling employees may stray from typically successful methods.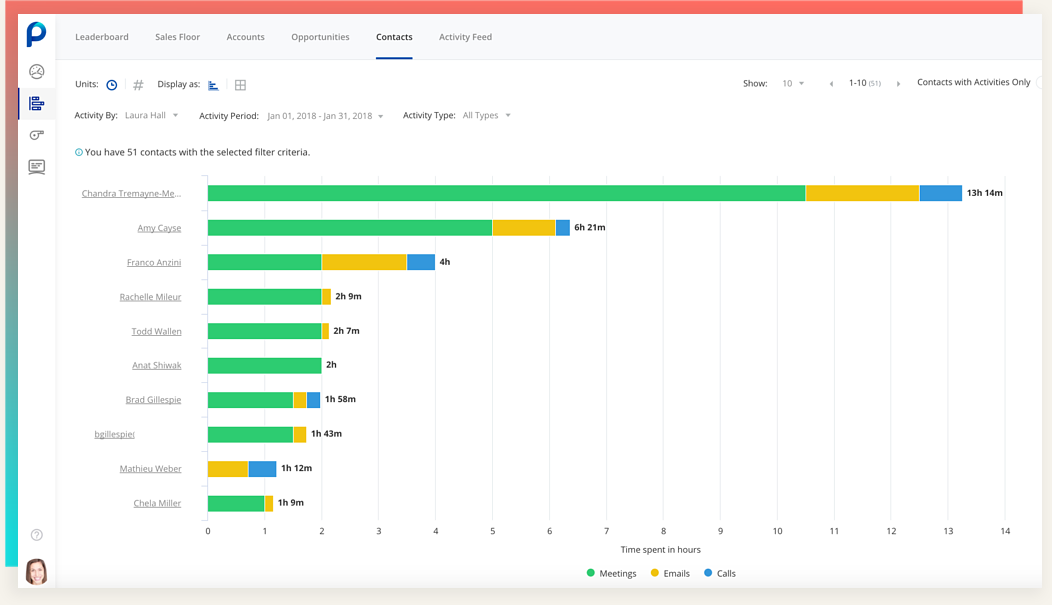 For example, the system can identify if a salesperson takes too much time to reach a specific phase of a deal, or does not focus on the right leads.
People.ai employs the industry's most sophisticated matching algorithms to ensure that information from sales and marketing activities end up with the right accounts and opportunities in the CRM.
The solution then leverages AI to detect competitor mentions, analyze sentiment, and enrich contact data, helping you identify the best actions to take for every deal.
Using People.ai for data entry automatically increases CRM adoption among employees, which reduces administrative time and the opportunity for human error—ultimately boosting productivity.
Optimal productivity for both teams
People.ai is one of the first platforms of its kind to bring the data sought by both sales and marketing teams under one umbrella.
With People.ai's unified approach, salespeople obtain the information they require to convert leads, and marketing agents no longer have to rely on the sales department to manually input the data they need to create effective campaigns. Both teams can accurately attribute activity and contacts to the right leads, campaigns, and opportunities.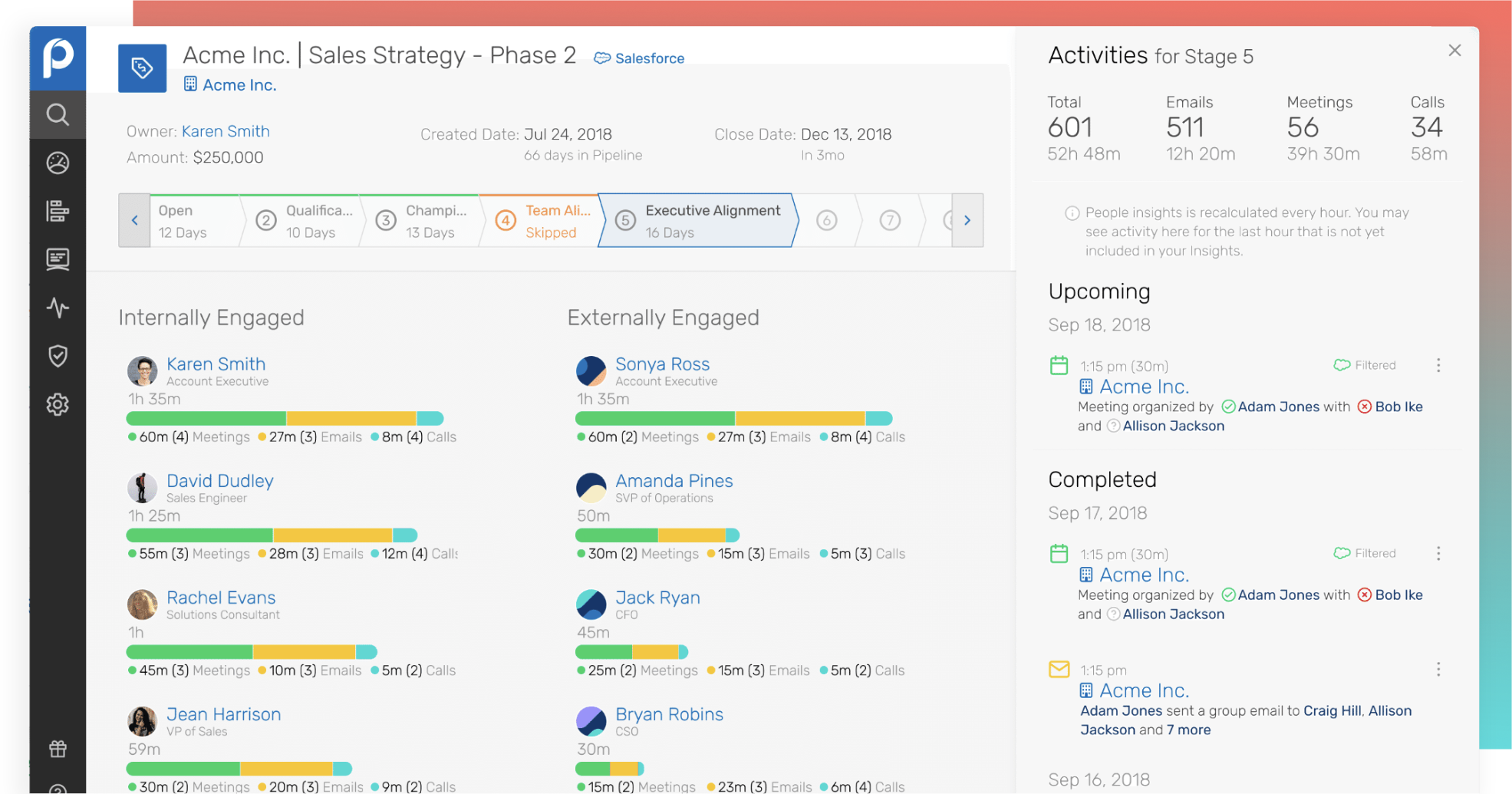 Integrating your workflows
Besides capturing and analyzing data, People.ai also delivers information and insights to the applications you are already using. With 96 unique API integrations, the solution integrates smoothly with productivity tools like G Suite, Salesforce, SalesLoft, Slack, Dialpad, and more.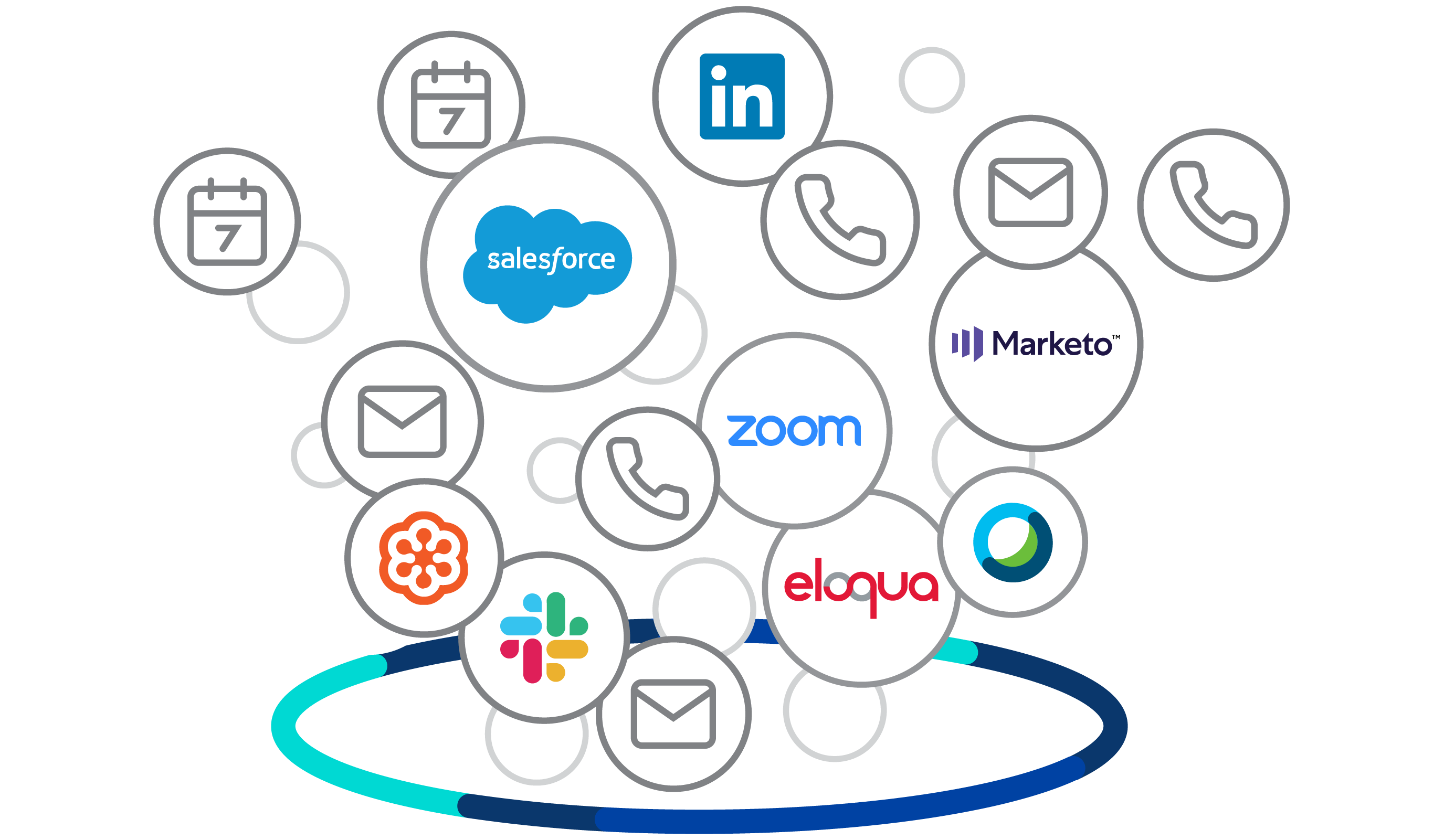 By providing everyone with the most up-to-date information, these integrations help teams work better together and close deals faster. For example, salespeople can surface information on engaged contacts and buying activities in Slack, the go-to team communication and collaboration channel.
Since all team members can see how deals are progressing, it becomes easier to discuss and identify critical elements.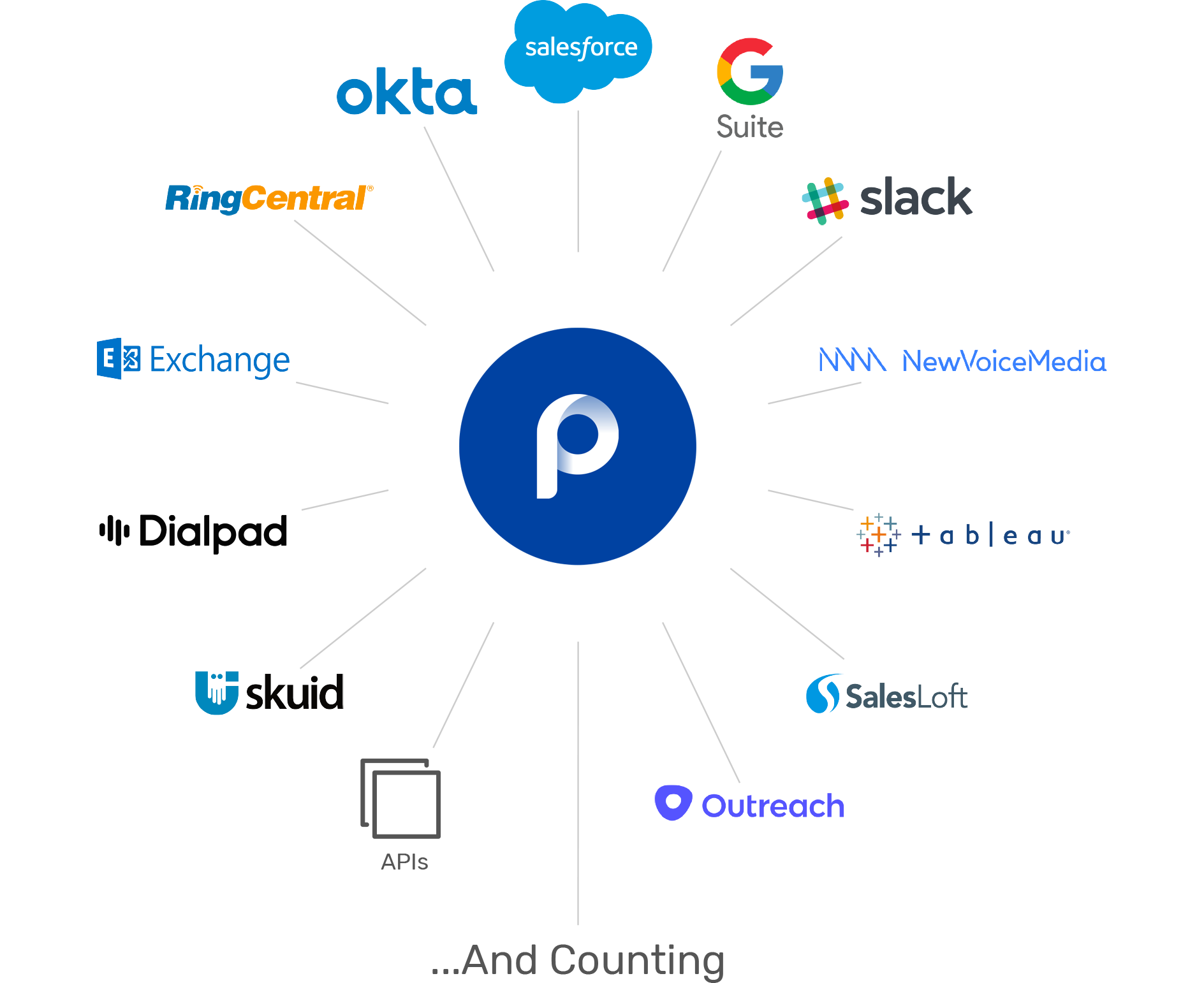 Designing an innovative solution
People.ai CEO, Oleg Rogynskyy, created the solution in 2016 after witnessing all the time wasted by sales teams doing data entry.
Since he started his career as a salesperson for a tech company, Rogynskyy knows firsthand inputting contact and activity data manually wastes valuable time and effects employees' motivation, ultimately hindering productivity.
"I thought I should be spending more time with prospects and less time entering data,"  he explained in a 2018 interview with Hacker Noon.
Soon after, he started managing a sales team and later started his own company, Semantria. Now relying on employees to enter sales activity and contacts into a CRM system, he quickly realized that many salespeople were logging incomplete and poor-quality data.
Feeling compelled to find a more effective solution, he asked some engineer friends to help him build software that would automatically capture all critical information into the CRM platform.
Today, People.ai has tens of thousands of users worldwide and is backed by Silicon Valley's top investors, including Lightspeed Venture Partners and Andreessen Horrowitz.
The People.ai team sees a future where the value of its operations extends to all aspects of decision making in organizations, not only sales and marketing.
Effective collaboration and new opportunities powered by AI
Perhaps as People.ai's name suggests, the company uses AI to supplement the "real people" work behind deal scoring while also promoting alignment among sales and marketing teams.               
With the solution's robust integration capabilities, data no longer disappears as it is generated. Besides pulling in and analyzing information, People.ai delivers it back to you exactly where you need it to ensure optimal productivity.
While AI does not replace human talent, the success several organizations have achieved with People.ai shows that well-developed algorithms and machine learning can help you meet your full sales and marketing potential.