Closing More Deals With NoCRM.io's Improved Mobile App
Looking for ways to boost productivity and close more deals? Sales management software provider noCRM.io revamped its mobile application, allowing users to convert more customers on the go.
Formerly known as You Don't Need a CRM, noCRM.io is a lead management software used by sales teams of small to medium-sized businesses. Based on the premise that a standard CRM tool tends to reduce salespeople's productivity, noCRM.io helps salespeople overwhelmed with paperwork and extensive information that prevents them from focusing on converting more leads into customers.
With noCRM.io, sales professionals can capture leads from different sources like business cards, websites, emails and other applications. Users can then organize, prioritize and reference leads and quickly assign them to specific teams or employees. An automated reminder function keeps users aware of their upcoming appointments to ensure they do not lose leads.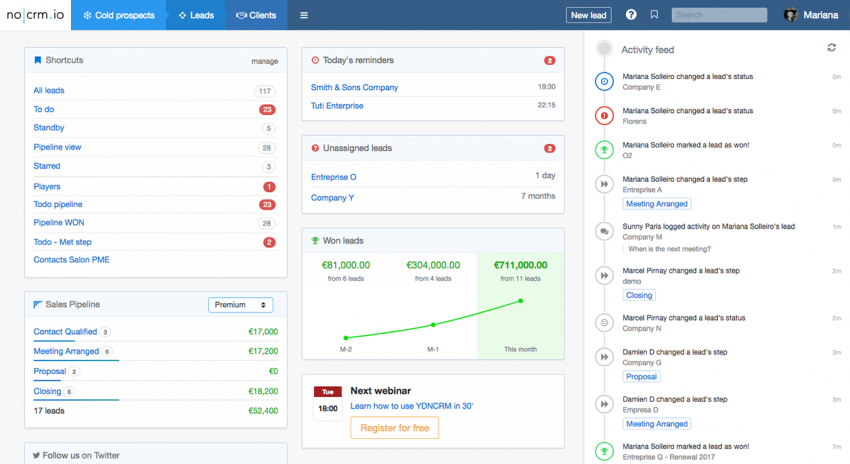 Users can add, track and manage leads on the go with noCRM.io's mobile app for iOs and Android.  With constant access to their contacts, salespeople can easily update leads with valuable information and tasks at a moment's notice.
Earlier this year, noCRM.io launched an updated version of its mobile application, offering users new features to increase their productivity on the go.
The brand new interface gives a complete lead view with better-structured data fields. Users are now able to access and edit their to-do lists anytime and can delete attachments and comments by simply swiping them to the left.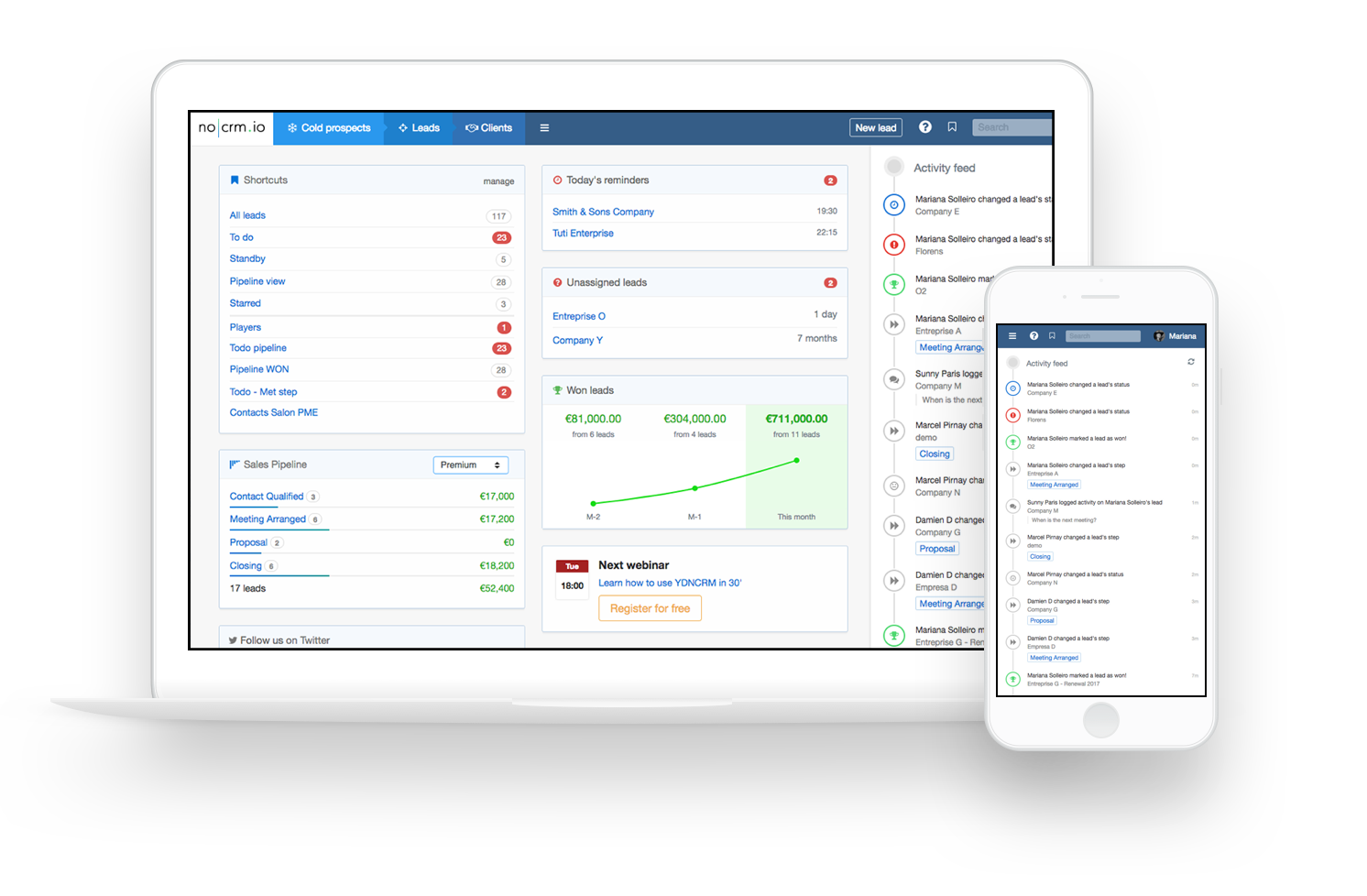 An Activity Feed feature now enables managers to keep track of what their team is doing in real time. Managers can also search and open specific leads belonging to their employees from anywhere.
Users of the Expert edition can now plan and log sales activities directly from the mobile application.
Sales teams can use the mobile app to open and attach important documents to leads such as invoices, proposals, PowerPoint presentations or quotes. The app integrates with Dropbox, allowing users to upload files to their leads directly from the collaboration platform.
The updated application is available for download on the App Store and on Google Play.
NoCRM.io's founder and CEO Sunny Paris is an entrepreneur with a scientific background and expertise in developing information technology start-ups. Before founding noCRM.io in 2013, he co-founded and developed Weborama, a French leader of the online advertising industry.
He created noCRM.io after getting frustrated with finding a simple CRM solution to manage his sales teams.
Headquartered in Paris, France, noCRM.io currently works with over 2000 customers in more than 80 countries