Amplitude Analytics Service: Only the Best
Amplitude is an analytics platform built for product teams. It's trying to answer all those difficult questions product developers have to ask like how different features affect long-term retention.
The company wants to be able to get down to the nitty-gritty details of user behavior so that other companies can save money and time on unnecessary investments while empowering their team to explore any complex question. Joel Witten, head of Venmo Data and Analytics at PayPal, knows "you can't grow your business effectively without product analytics," and Amplitude helps the popular online payment system promote growth.
"We love the depth of insight we get from Amplitude—any question we can think of has an answer in Amplitude."
Basically, Amplitude comes in and identifies which feature to push or improve upon to build your company.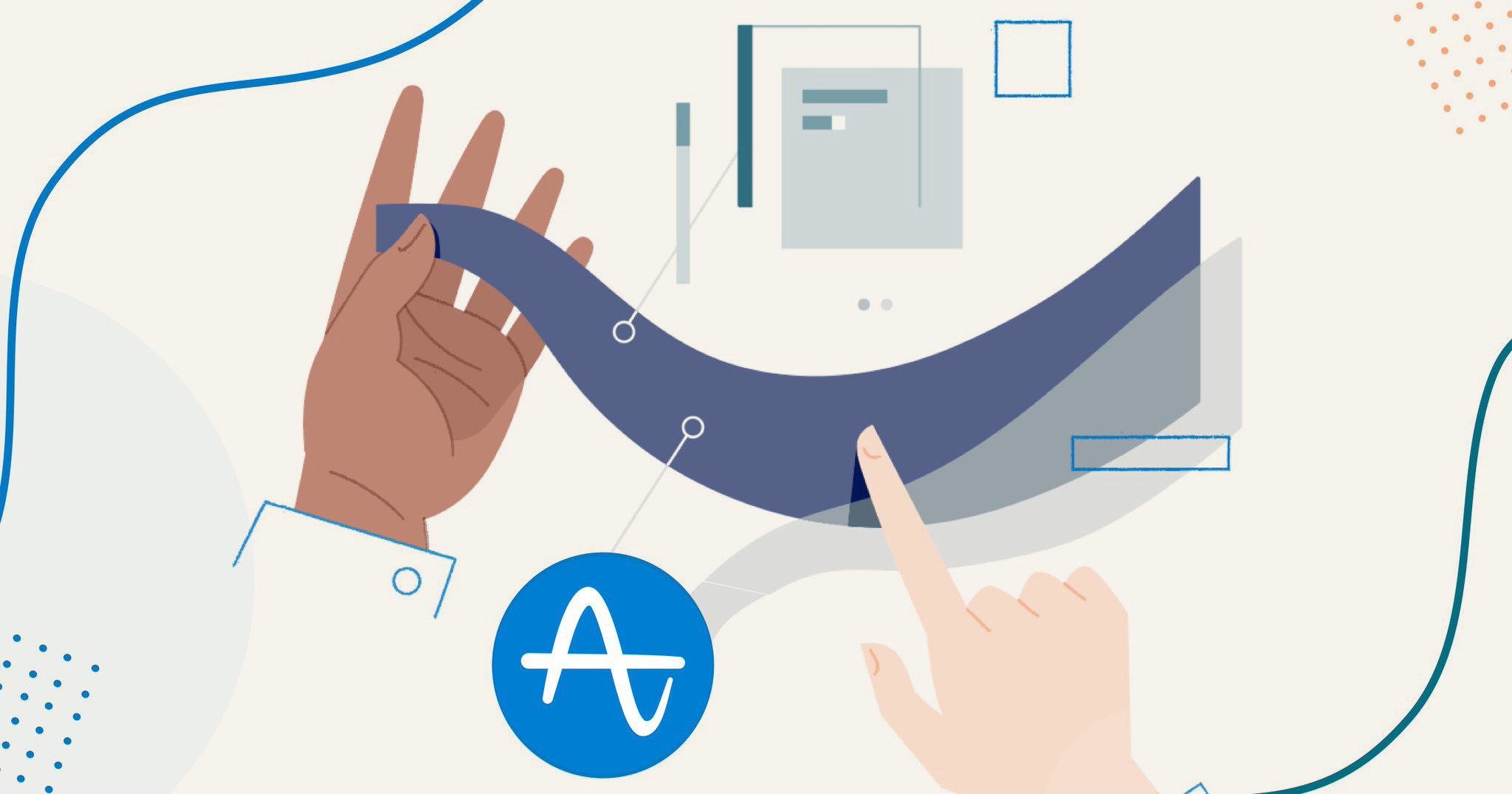 "We know if you improve this feature, your users will be happier and pay you more money and be more engaged," co-founder Spenser Skates is quoted in the Forbes Next 25 Billion-Dollar Startups 2018 feature, explaining what Amplitude aims to do for companies.
Skates' statement almost seems cocky until you consider the advanced analytics system that backs it up.
The system aims to "democratize access to product data and metrics with easy-to-use and collaborative analytics." The goal is to onboard members from all teams so that everyone is working toward building better products.
The system includes information delivered through behavioral analysis and built-in insight reports delivered rapidly in a real-time platform so that teams can efficiently set product strategy, improve user engagement, optimize conversion and ultimately drive retention. Its mobile analytics tools also do a good job of tracking mobile users, helping you run campaigns based on iOS and Android application metrics and go beyond traditional marketing automation.
When it comes to the cocky vs humble spectrum, Amplitude leans much closer to the latter. And proves it in more ways than one.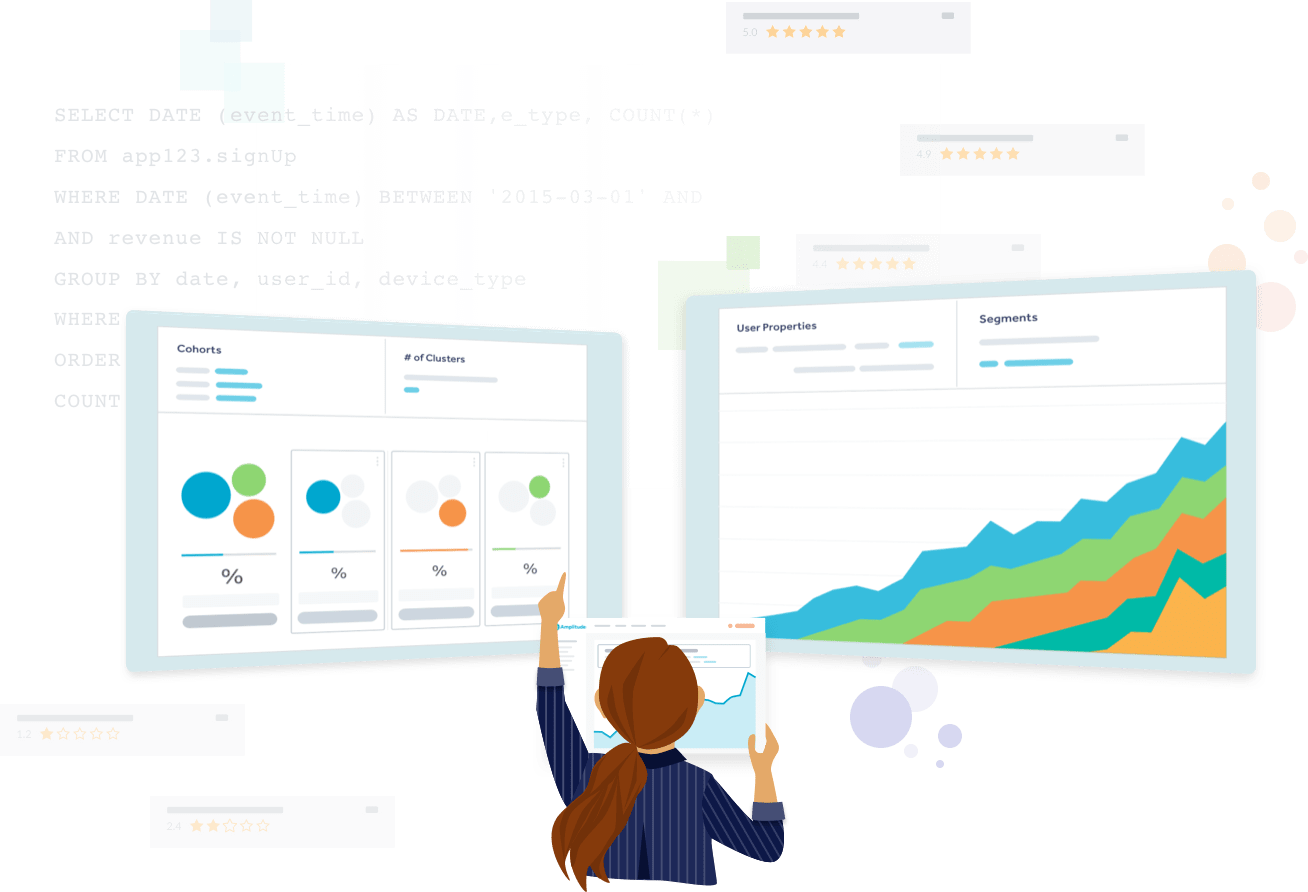 Amplitude and the integration game
Realizing the value of combining their product analytics platform with a slew of integrations to make the ultimate product stack, Amplitude truly offers a platform for best-in-class customer relations. It's all there for the taking.
The current integration suite offers opportunities to integrate with apps and websites for in-app-purchases, marketing automation, A/B testing, attribution, and mobile marketing automation. Put simply, Amplitude is offering to cover all the bases for you.  
Some stand-out integrations include Optimizely—enabling any team member, regardless of programming experience, to keep track of user data, including full circle tracking, analysis, and engagement from web app and mobile device.
A Salesforce integration connects all the data dots for a unified view of your customer and the Slack integration allows for faster sharing of insight knowledge including easy paste links of Charts, Cohorts, or Dashboards with an automated and detailed image preview.
If you're looking into mobile marketing automation platforms, you may be interested in Amplitude's Iterable integration. Iterable 
The company's emphasis on integrations shows an interest in collaborating with others to provide the best product. Keeping that in mind, it's no surprise that one of Amplitude's three core cultural values is humility. The other two? Ownership and a growth mindset.
This is a startup with a very startup-level value system.
Fueled by strong core values, with Amplitude's impressive integration list comes an even more impressive customer roster. Popular among a diverse pool of product organizations (on their customer page, the company literally has the option to filter customers by industry via a drop-down menu) ranging from OkCupid to InVision to Atlassian all the way to Underamour, Samsung, and PayPal—again, Amplitude proves they can cover all the bases.
To date, over 12,000 digital companies are growing their businesses using Amplitude's analytics platform with 7,000 signing up in the last year alone. How did the company amass such an impressive and growing roster?
Nothing quite like some strong core values
Co-founders Skates and Curis Liu believe in hiring developers who are 10x more productive than average. How do you screen for the highly covetable 10x employee? By checking off each of the company's three core values—humility, ownership, and growth mindset.
Being humble means not being an as*hole, and, as we all know, that makes a big difference in the workplace. The co-founders believe being more customer-focused demonstrates a lot of humility, as it can take away from "working on the more sexy things in our stack," it also forces the developer to ask the question, "how do I solve problems on a more systematic level?"
Feeling a sense of ownership is also a requirement for the 10x developers working at Amplitude, which translates to each team member caring about the company and taking responsibility for their part in it.
Finally, Amplitude expects its employees to operate under a growth mindset, meaning to be driven by learning new skills, facing new challenges, and continuing to evolve as a developer.
Supported by these three core values, Liu boasts (humbly) that their company is made up of the top 5% of startup talent. Company pride translates to product pride and 12,000+ customers are swimming in it all.
MixPanel vs Amplitude
A lot of people might be familiar with one or the other. The two platforms are similar in a lot of ways, however, Amplitude focuses more on user behavior whereas MixPanel offers a more general sales-oriented analytics platform with added visibility features (ex. sending you a push notification for user engagement).
Amplitude skips the bells and whistles, and focuses and excels at user-friendly, user-centered design instead. The company wants to offer best in class service and that service is pure and simple: analytics.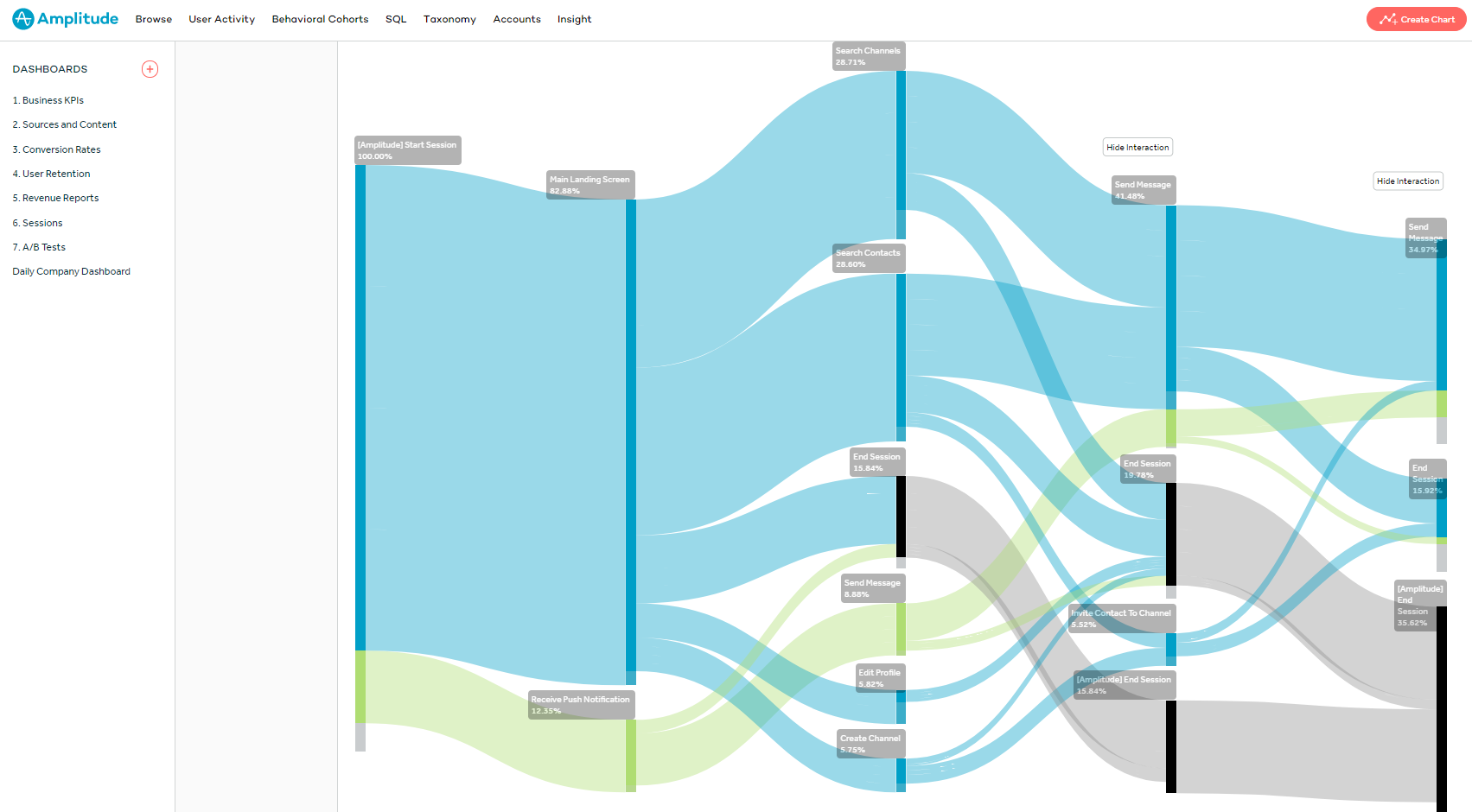 It should be noted that both companies could be compared to Google Analytics, a totally free web analytics platform. The big difference between Google and Amplitude lies in the latter company's ability to capture every "event", or action, that is taken on your website—providing a more comprehensive way to understand user behavior and build customer journeys.
Amplitude also offers an appealing freemium option. Moving onward from free, there's the Growth (with a focus on behavioral analytics), and Enterprise (the complete, advanced package) plans.
Start with free and grow from there. Either way, Amplitude has got you covered.