Aircall: The Very Bearable Lightness of Being
The era of chunky phones and extension codes is nigh over. It's now totally feasible to run your business's sales, support, and service team calls from your personal devices.
Take Aircall, a cloud phone and call center management system that's disrupting voice for business.
In order to scale a small enterprise, it's key to minimize the escalation of customer issues and ace your first-call resolution rates. Aircall helps big time by letting you easily add new users, manage and move around team members, and delegate types of calls and geographical locations to specific individuals.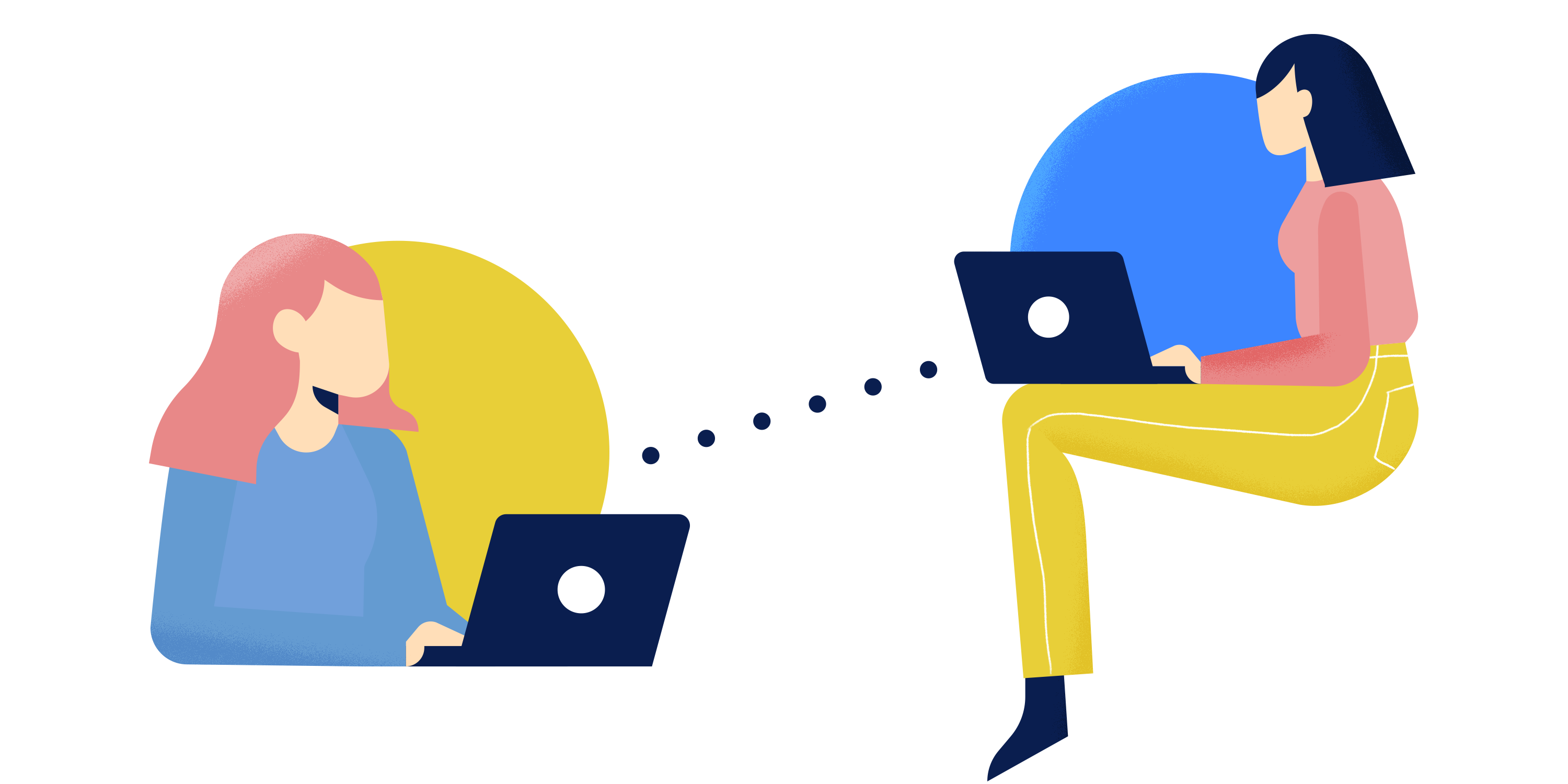 Image credit: Aircall
Integrating with the digital tools that keep your work life humming, the platform is designed to make phone interactions as intuitive as email or chat, helping you grow more relevant and insightful customer relationships.
Aircall and the disruption of the voice call economy
Legacy IT providers are truly getting shook these days, with cross-channel platforms offering more agile, cost-effective, and non-ugly solutions for business communications. Voice over internet protocol (VoIP) has usurped copper wiring, driving down phone bills dramatically and letting small teams reach global audiences.
The move to cloud-based storage has made major hardware investments (mostly) irrelevant. Now your team can be dispersed from city to city, running everything voice-related from laptops and smartphones, with the added benefit of having all your information accessible in one place.
The data you capture through interactions on such an all-in-one platform flows easily into analytics. Automation and integrations with other apps decrease workload while increasing the quality of work. Your business will scale better and you'll enjoy more flexibility with regards to team and organizational structure.
Aircall offers all these newfangled benefits with much aplomb.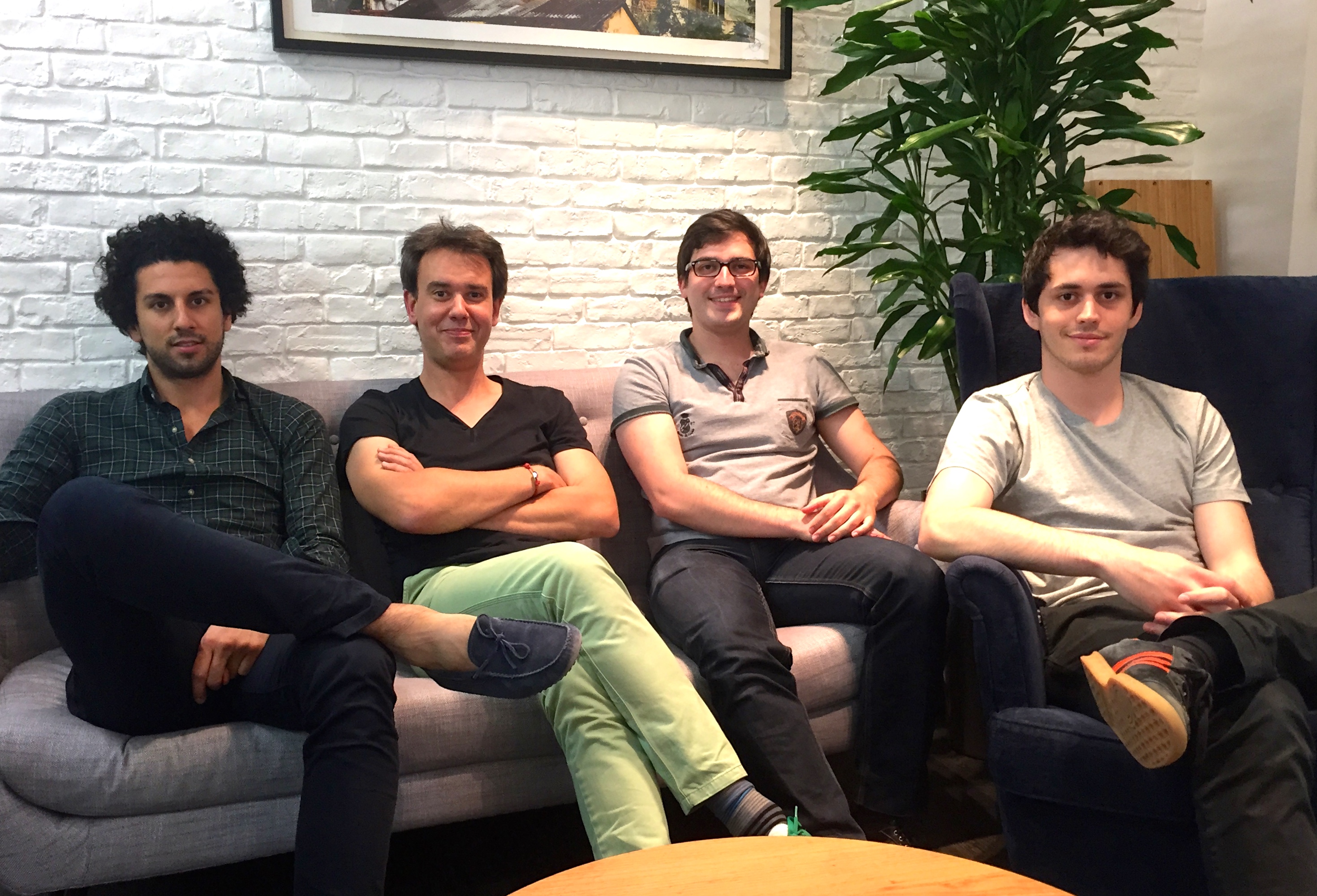 Image credit: Aircall
The French startup, which 'started up' at the buzzy Paris|Brussels eFounders studio, has to-date snagged 3000+ clients spread out across 40+ countries, including Vice, Uber, and SeatGeek. In March 2018, they benefited from an injection of $29 million USD in funding (they've received $40.6 million USD in total so far).
Aircall now clocks over 1,300 App Store downloads a month.
The platform manages these impressive metrics by bringing forth a combination of legible, useful analytic tools, streamlined integrations, and superb flexibility.
Analyze, scale, and flex: making the call without the weight
Honing in on your sales pitches and revising scripts can help you deliver better business outcomes. Ditto for tracking team member performances and call metrics.
Aircall helps you do these things with advanced analytics. The Analytics screen (available under Calls & Stats on the app's navigation menu) displays all your metrics in an intuitive way, using an integrated user interface that's easy to interpret and draw insights from.
For one, you can monitor team activity and agent performance in real time. The Activity feed offers information on call loads, the total number of inbound and outbound calls, the percentage of missed calls, number of calls per user, and more.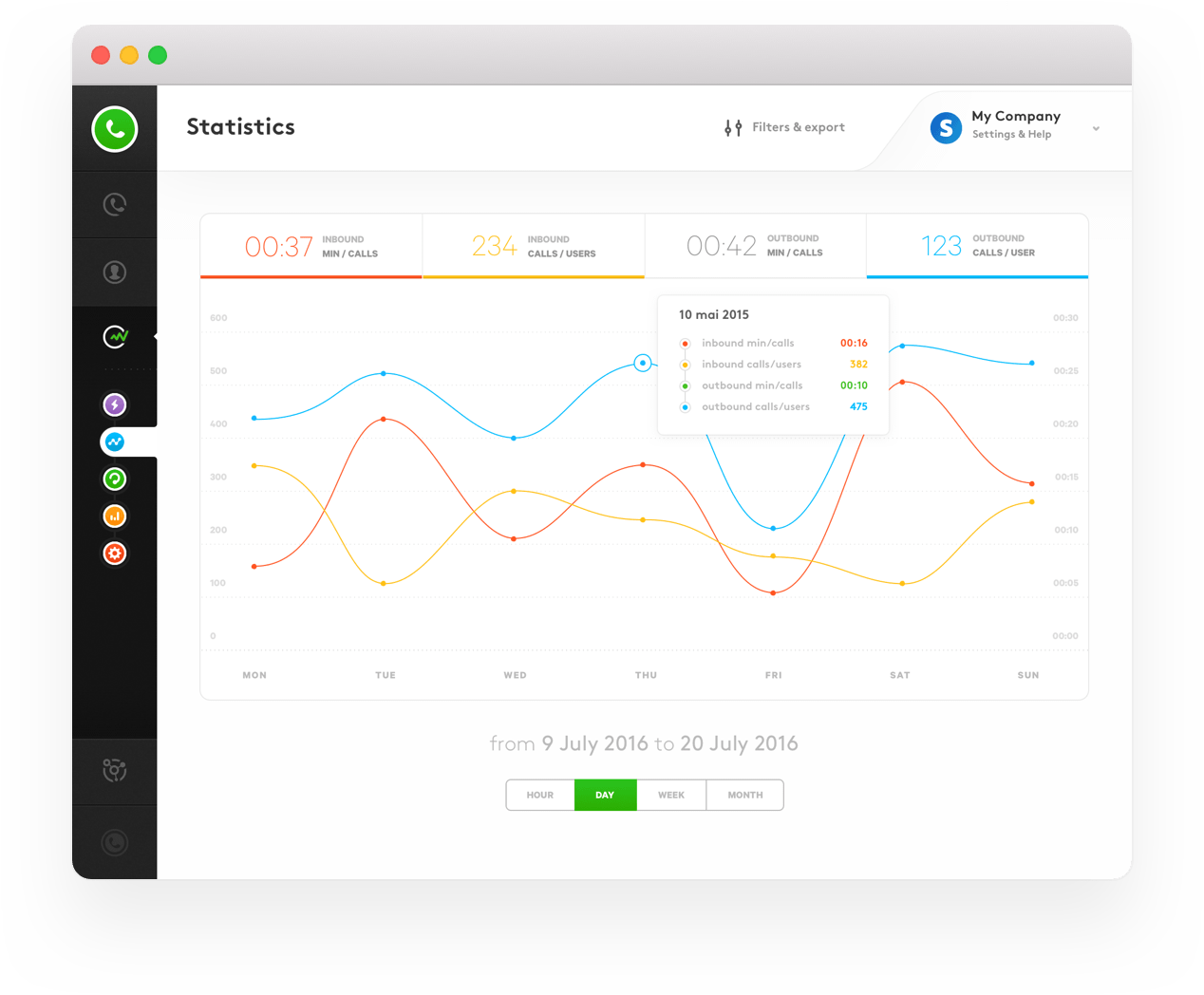 The app provides for a localized phone presence with the ability to distribute different types of calls across your team. Interactive voice response (IVR) lets you route inbound calls to the right people automatically. You can also configure the app so inbound calls are received by a pool of team members and—if they're all unavailable—forward them on to other agents at a different branch.
The platform allows you to access team information and customer history across devices, and transfer calls to other team members with the greatest of ease. The 'Warm Transfer' feature lets you check in with a team member before you transfer the call, while 'Call Whispering' lets you secretly, sneakily speak to a team member and help out while they're in a call.
You can also forward calls from your desktop to your mobile (or vice versa), allowing you to get up and walk around mid-talk; or to take an important call hustling back from lunch, then switch up as you park yourself back at your battlestation.
Another key, humanizing feature is the ability to implement 'business hours' to prevent round-the-clock notifications. With Aircall, you can flexibly change your scheduling or take calls on off-hours if you're going through a particularly hairy period where key calls are coming in at oddball times.
Drawing more value through integrations
The list of integrations is dense, and include all your favorite CRMs—like Salesforce, Zendesk, Zoho, and HubSpot.
Pairing Aircall with Zendesk lets you port customer information and phone numbers easily from the former to the latter. You can also automatically generate support tickets in Zendesk, and pick which kind of ticket should be created for which specific type of call.
Slack integration lets you receive instant alerts via a chatbot when there's call center activity happening, so you can jump onto Aircall right away. Or you can set it up to receive notifications for missed calls, the creation of a new contact, or when a user's status is changed.
Pipedrive integration allows you to click on a handy little icon to deep-dive into your conversation history with a client. You can also take lead and customer contact info extracted from email marketing campaigns run on Pipedrive and feed it into Aircall, giving agents more visibility on who to call and what about.
You'll also gain recordings of conversations, with a space for comments, statistics on wait times, and more. You can automatically create tickets in Pipedrive for all unanswered calls, avoiding any missed opportunities.  
Aircall for small and medium-sized businesses
Aircall is particularly attractive for startups and small and medium-sized businesses, who in a past life may have had a tricky time handling (not to mention affording) a properly useful voice solution for sales, support, and service.
A cloud-based call center like Aircall can help a small team punch way above their weight, gaining increased visibility and productivity—especially when integrated with a CRM. The platform improves quality of service delivered to customers by keeping the churn down as you scale operations up.
As for pricing: the entry-level Essentials rate is $30 per user/per month, while the full-fledged Professional package is $50 per user/per month. There's also a Custom package available for complex businesses on the grow, with price negotiable according to needs. Worth noting: the minimum amount of users is three.
Say hello to a future with Aircall!