Voicea Turns Talk Into Action
Business professionals in the United States spend as much as 75% of their work day in meetings and another 40% following up, which represents more time than anyone has in a single workday.
Adding to the list of workplace impossibilities, no one can memorize every sentence that is discussed. Even if attempted via notetaking, meeting attendees run the risk of missing essential comments or interrupting the natural conversational flow.
Many employees also experience professional FOMO if they miss out on content in meetings they're unable to attend.
Luckily, there's Voicea, a software developer based in Menlo Park, California. The company leverages artificial intelligence to enhance productivity and harness the power of voice in the workplace. In 2018, Voicea launched EVA, an Enterprise Voice Assistant that joins meetings to take notes and capture critical elements for follow-up action.
With EVA on conference lines, in person, or on calls, you can entirely focus on the conversation knowing it will record all interactions, create a transcription, identify essential items, and send an email with the highlights to all participants.


Activate your meetings
EVA can easily join different types of meetings.
For conference calls with more than two people and a third party line set up, you can add eva@voicea.com to the meeting invite and the AI assistant will automatically dial in, announce its presence, and start recording and taking notes.
For one-to-one conversations where you are calling someone directly, you can dial EVA from your registered mobile phone number and get connected automatically.
For meetings in person, you can direct dial EVA from your phone and put the device down between participants for automatic notetaking.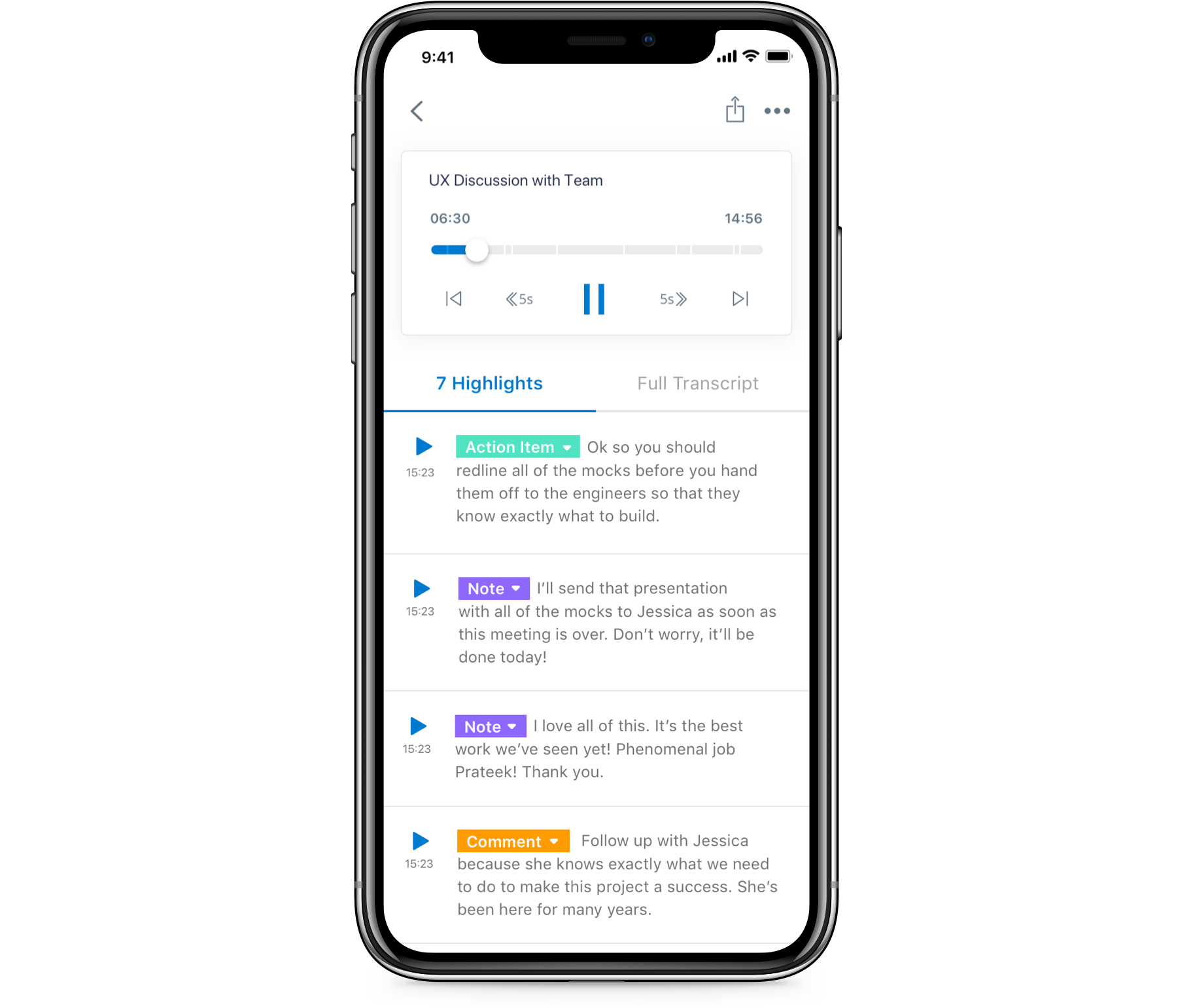 At any time, participants can ask EVA to highlight what has just been said or any important points about to be made. Each meeting has a dedicated webpage that the organizer can monitor during the conversation to confirm and review transcripts in real-time.
The voice assistant also generates an interactive word cloud of key terms used in the meeting. Clicking on a word instantly replays the part of the conversation where it was uttered. EVA's transcriptions are similarly linked, allowing you to verify or review the meeting's audio by clicking on specific sections of the text.
Integrations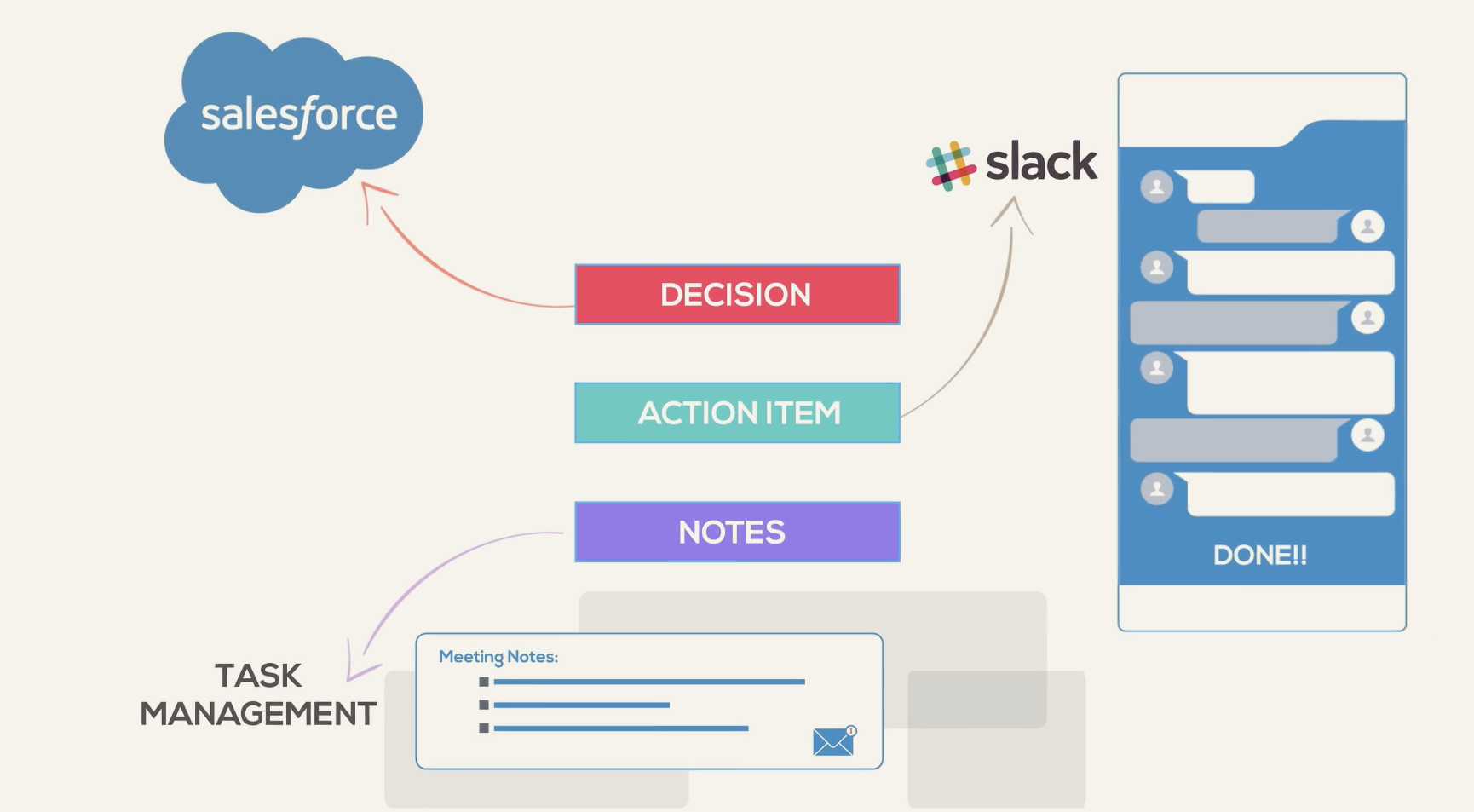 To make sure that what happens in meetings can be acted upon quickly and easily, Voicea brings your conversations to your existing workflows.
The solution integrates with 15 of the most popular workplace tools, including G Suite, Office 365, Dropbox, Slack, Salesforce, Zendesk, Pipedrive, Asana, and Todoist.   
You can share transcripts between apps whenever needed. If you record a meeting with a new customer, for instance, the integration enables you to create or update a Salesforce CRM profile with data from the conversation.
Voice commands
EVA listens to voice commands to answer questions, create reminders and tasks, and provide meeting recaps. For example, if you say, " Okay EVA, remind me to send the presentation to my colleague Wednesday at 3:00 PM," the assistant will go into your calendar and set a reminder for that specific time.

Recreating human attention
Voicea unveiled the first voice AI solution for the workplace with its beta launch in 2017, followed by its first commercially available version of EVA in 2018.
To power EVA, the company spent over a year developing Progressive Attention AI, a system that mimics human attentiveness by extracting the most valuable moments from a conversation and applying progressively higher focus on those moments.
The human brain's attention operates on two levels. The first level works like a radar that continuously scans the environment without prejudice. When it notices something important, it will then switch to the second level, where attention is more focused on the input, regardless of other stimuli.
The brain seamlessly switches between these levels at a moment's notice, something that AI has not previously been able to do until now.  
AI systems usually have to choose between both levels, between fast but lower accuracy or precise but time-consuming processing. Voicea's solution is to maintain both levels in an effort to mimic how the human mind works.
One system of listening is always on the lookout for changes in environment and sound. The other is deeper, more accurate, and more focused—but only engages when attention is needed, like for essential parts of a conversation.
This dual approach functionally emulates how a person reacts and responds in a work environment, which results in a higher accuracy transcript versus established industry benchmarks.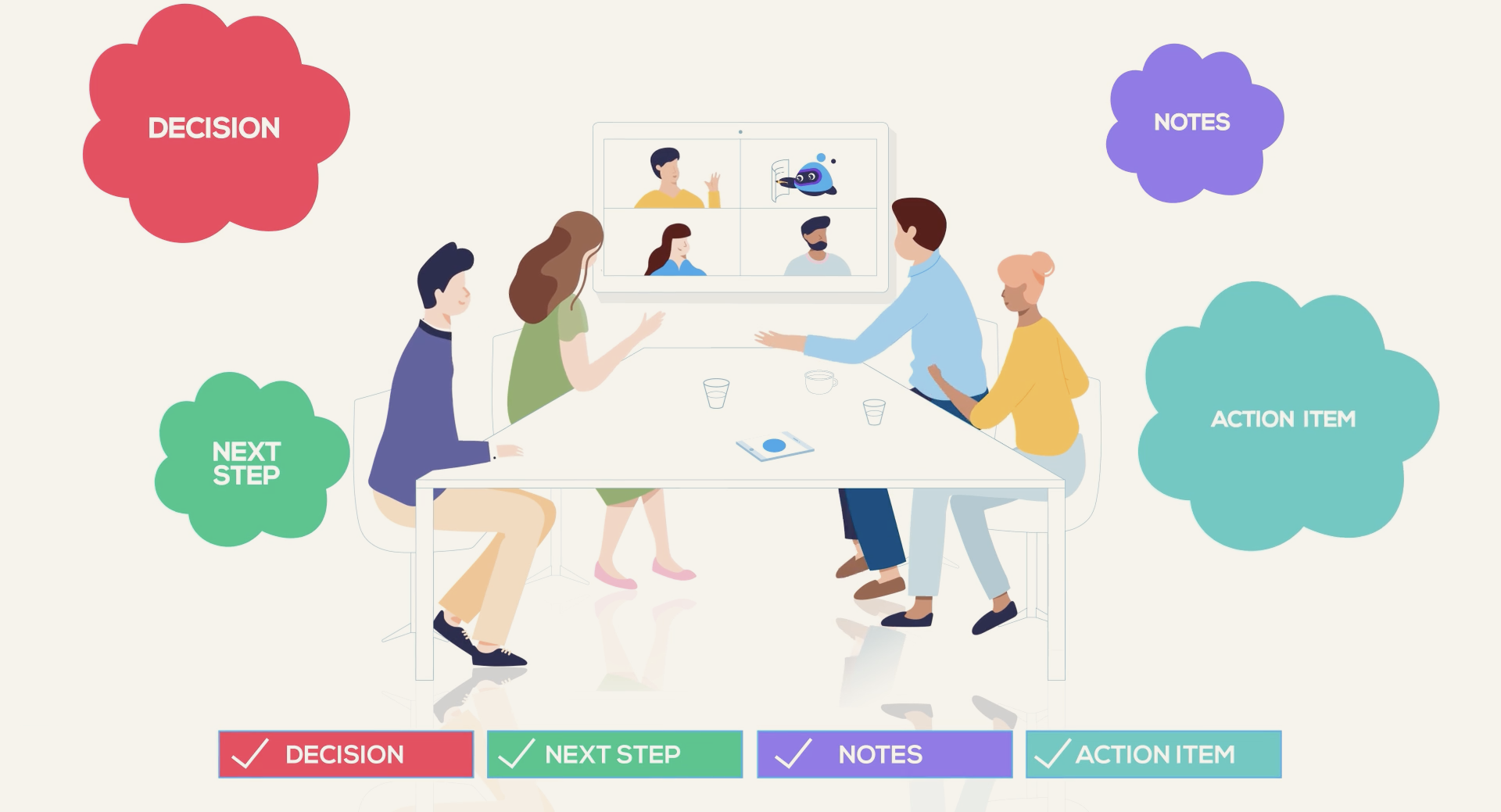 Making meetings awesome
After founding and managing BlueKai, a leading big-data platform for marketers, Voicea founder and CEO Omar Tawakol felt compelled to build a product focused on productivity. He wanted to create a solution that would help workers from all industries work better.
As employees from multiple companies spend a lot of time in meetings, Tawakol believed that finding a way to make each meeting hour more productive would make a positive impact on a significant number of people.
He developed Voicea with the help of talented engineers from companies like Apple, Google, Microsoft, and LinkedIn.
Since its initial launch, the solution has seen broad adoption in all types of businesses, ranging from 10-person to 10,000-person organizations.
On average, Voicea users save up to six hours a week on meeting follow-ups.
"Our goal is to make meetings awesome," Tawakol stated in a 2018 interview with SuperbCrew. "We want people to love meetings because they are a chance to get a lot of things done."
The company is backed by leading investors including Salesforce Ventures, Microsoft Ventures, Cisco Investments, Battery Ventures, GGV Capital, and Workday Ventures. This level of investment shows that Voicea is addressing a real pain point for business professionals.
Meetings: A powerful data asset
The popularity of voice-controlled assistants has significantly pushed forward the fields of natural language processing and speech recognition in recent years, allowing for increasingly precise transcriptions.
While it is one thing to turn spoken words accurately into text, it is another to capture and highlight essential points in a meeting involving multiple participants. With its innovative dual-system approach, Voicea is blazing a new trail for voice as the new user interface of the workplace.
Since we spend a substantial amount of time speaking at work, specifically in meetings, the ability to extract every detail from these conversations will possibly become businesses' most considerable asset over the next years.