Beynd: Get on Board With Better SaaS
These days, when you order something, be it a pizza or an Amazon package, you're kept in the loop every step of the way from the second your order is processed and confirmed until it arrives at your door.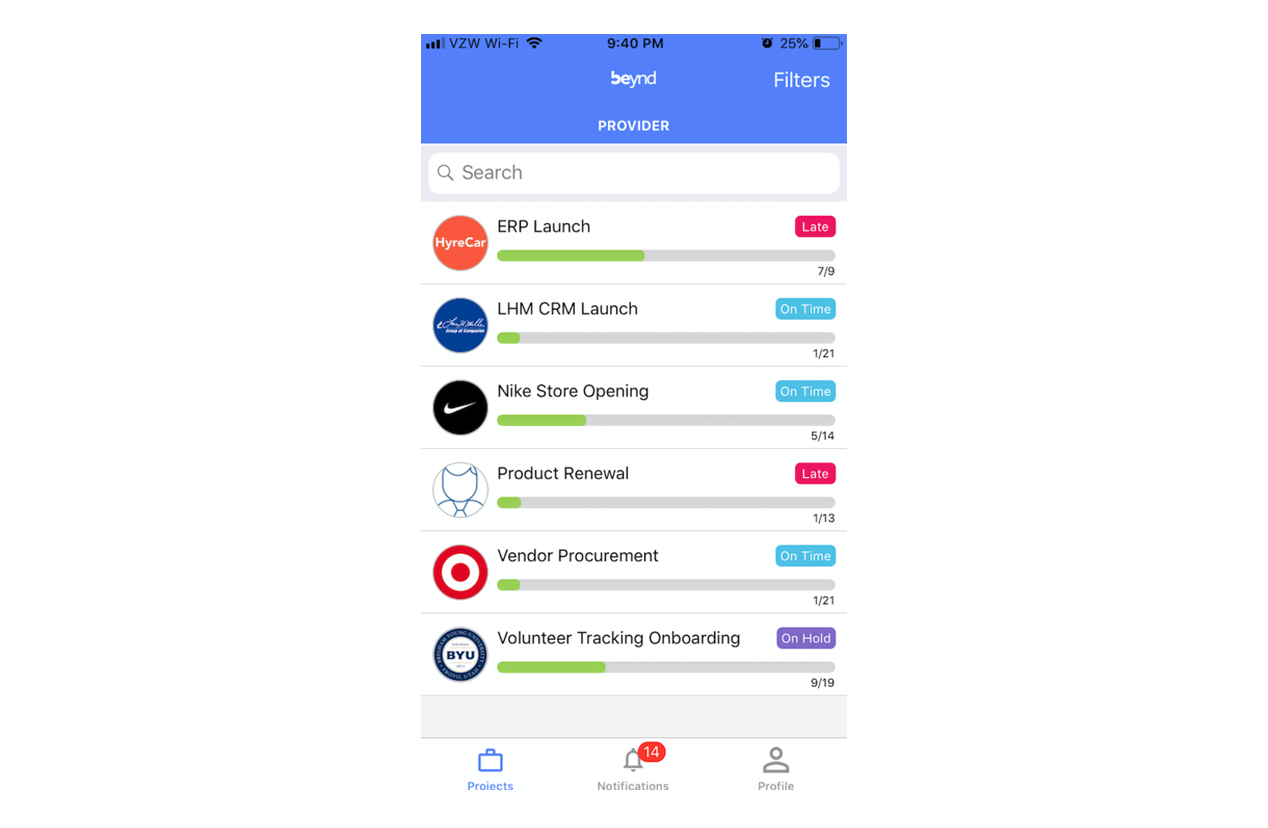 Only, not all products go in a box, travel down highways and streets, and are easily monitored at every leg of their journey. Like software, for example.
Project management and automated onboarding software beynd wants to bring that customer-facing protocol to the world of software implementation. The company aims to help you know more than just whether or not a customer has downloaded your SaaS, but how they are dealing with learning and using it. 
Beynd lets you create white-label guides that auto-lead the user through custom-created tasks as they implement new platforms. By being able to engage with users along the way, the platform helps curb churn and optimize the customer journey.
And it's not only useful for software implementation; beynd can be used for all sorts of project management and team task collaboration purposes, from planning a marketing campaign to a new product launch.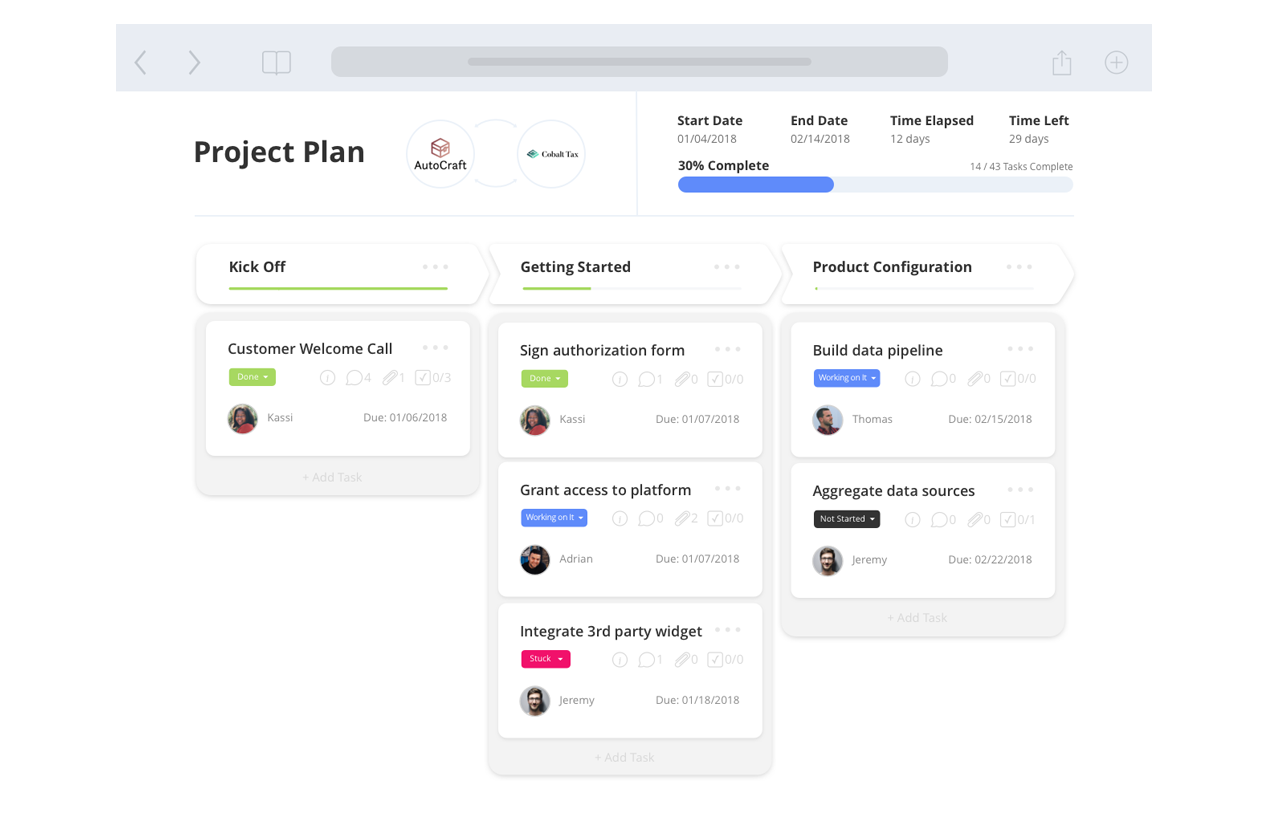 Beynd beyond the sales pitch
While beynd is a single portal that lets you create step-by-step templates, monitor task progress, collaborate with other people and automate workflows, the platform can be approached in two ways: for in-house teams to work together, and for companies to work with their customers.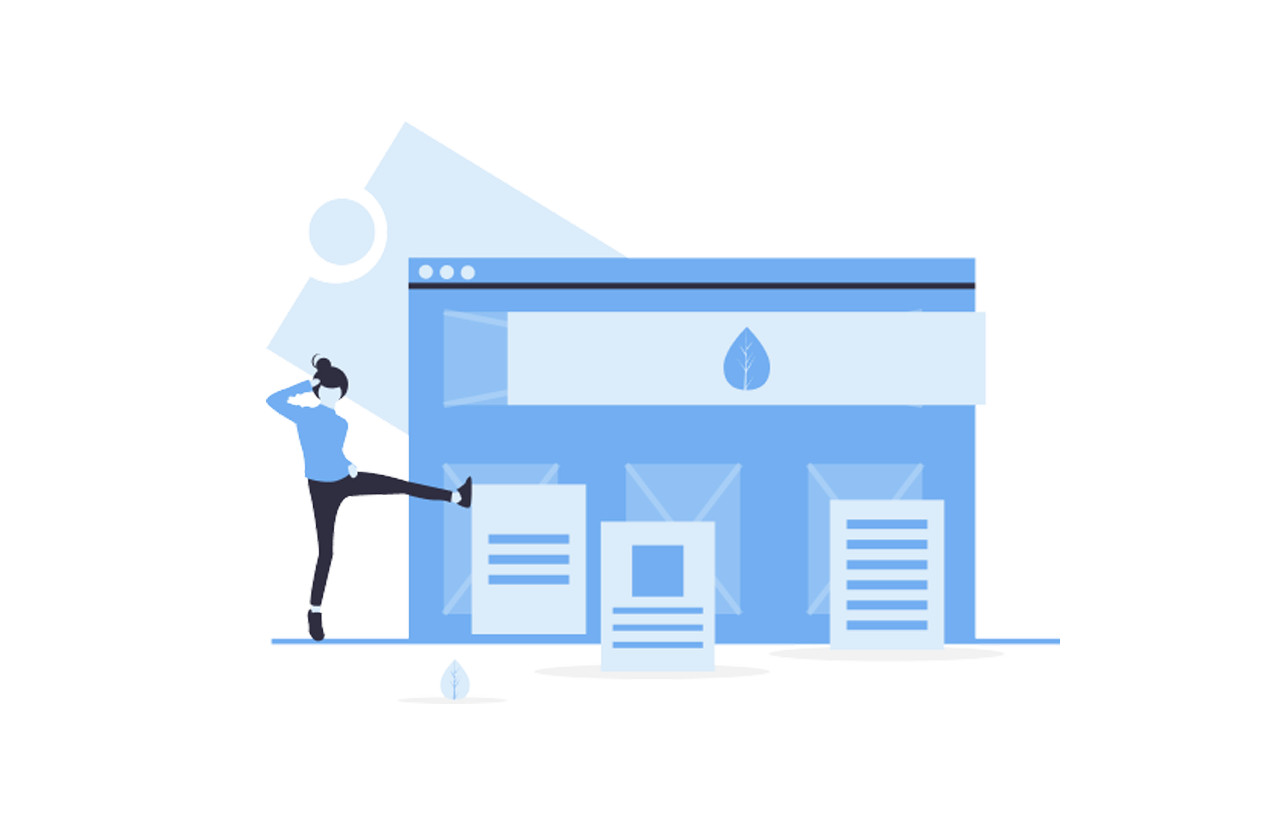 A customer's satisfaction with a new software platform heavily depends on how quick and easy it is to get up and running. 
Beynd lets you create templates for customers to include alongside the platforms you're selling. By simplifying the process of onboarding, customers attaching a beynd template to their SaaS will be able to monitor their engagement and address shortfalls.  
Companies using beynd onboarding templates can invite clients and third parties to view how the process is going. 
For example, let's say you sell web page recording software. You sell this to an online vintage clothing shop so they can monitor their visitors' experience. Along with your recording software, with beynd you can include a template to walk the online vintage shop staff through implementation. 
This is useful as you can see how the vintage shop's staff are progressing with learning to use your recording tool, and if they are having any difficulty, you can easily jump in to help them.
Working together with your team
Sometimes you're buying, not selling. You don't always want to walk your team through the standard instruction process, especially if you are using the newly-purchased software in ways that are very specific to your company. 
When you want to take your own team through the ropes of some new digital tools, beynd lets you custom-create tasks to teach everyone what's most important for your operation. 
Project managers get to see how everyone's progressing along the way, so nobody gets left behind on the learning curve.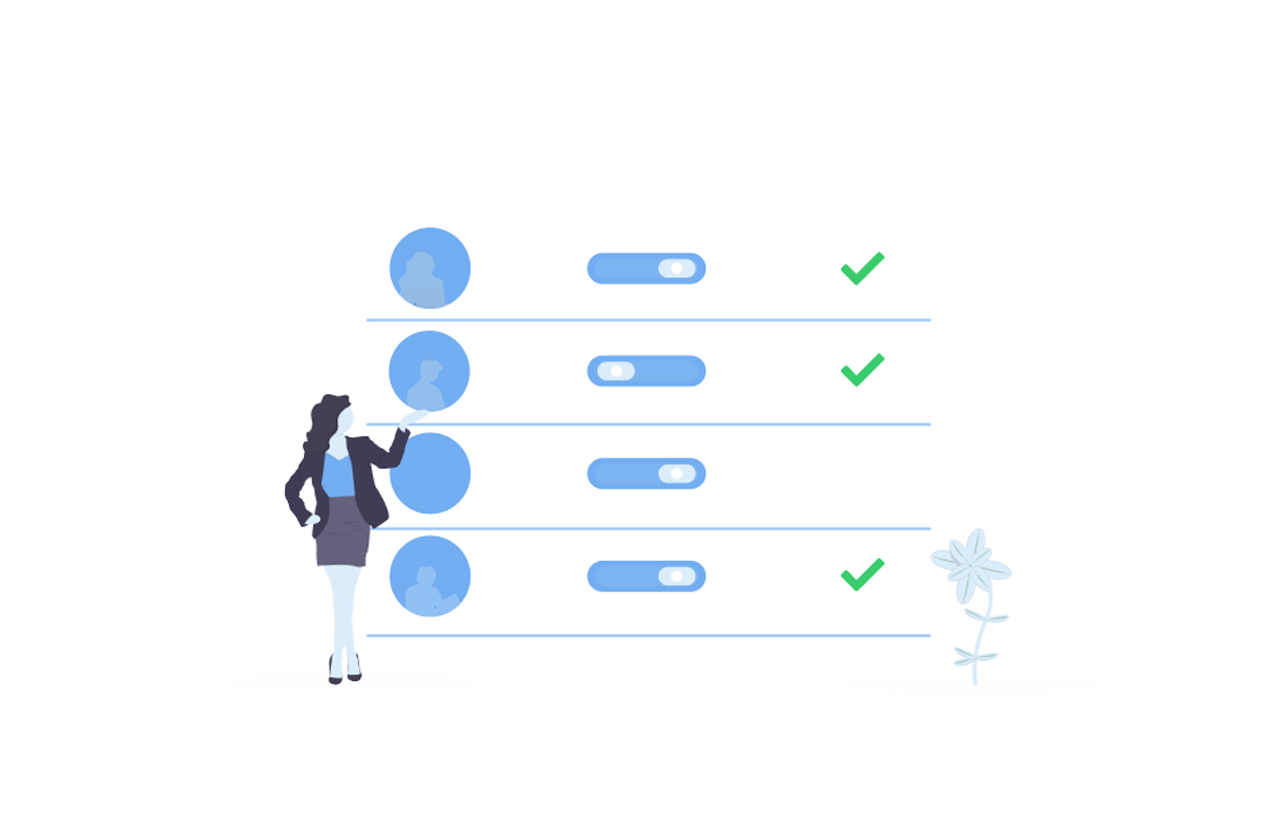 Unpacking the toolbox
Whether in small operations with a new CRM software, ecommerce sites implementing POS, or heftier organizations buying ERP, beynd gives project managers a great overview of how their teams are getting along with the new software.
Going beyond onboarding, beynd is equally useful as a standard project management tool. Here are some of its features:
Templates
Getting the perfect template may take a few rounds of back and forth, with feedback from your users. You can collect templates and compare them, or track each one individually.
Project portals
Keeping projects on schedule is a big part of an efficient team. The beynd portal shows you when a project has begun, its estimated completion date, and how much time has elapsed or remains. If you seem to be running late and might miss the deadline, beynd will warn you.
Teams and roles
Each project has a team associated with everyone's role and contact info easily accessible. Adding and removing team members is a snap. Team members can get notifications through push alerts and email.
Tasks
Beynd's 'projects' drop-down into task lists. Here you can write messages, attach files, see the assignee and the task's status, which are: 'not started', 'working on it', 'stuck', 'sign off' and 'done'.
When a task is overdue, project managers see which team member needs a reminder. To communicate among coworkers, you can '@' them in the tasks' comments.
Log in or email
You can get all this at a glance within beynd's portal. Otherwise, beynd will send you everything you need to know right to your email.
Sales hands off the ball, now don't drop it
Beynd recognizes how much time and energy goes into marketing campaigns and sales efforts just to attract leads and convert them. Sometimes, once somebody becomes a paying customer, companies may loosen the reins and cease paying so much attention. 
Yet, installing, implementing and onboarding a team onto a new platform is a much more complicated ordeal than, say, slicing up and chowing down on an extra-large, stuffed-crust, double pepperoni special with anchovies—not everything is so digestible after delivery.
If a customer who was just recently courted by sales suddenly feels like they're totally on their own when it comes to actually using the software they've just bought, that won't bode well when it comes to selling upgrades, add-ons, and renewals. And forget about enthusiastic voluntary brand ambassadorship.
Beynd's entire philosophy of customer engagement covers all the ground often neglected after the sales department makes its hand-off. 
Why not send in a specialist?
Sure, one might want to argue that a company hoping to wow its customers with five-star treatment would send in a real human onboarding specialist (or team) to lead a few seminars and stick around for some Q&As.
However, this may present slightly too big a budget (or a slightly stuffy atmosphere) for a lot of new companies and startups getting off the ground. More importantly, you can actually save a lot of time with a simple, custom-created template explaining each step of a new program. 
The beynd product allows each team member to work at their own pace and not get bogged down by group learning curves. Some may be instant experts, while others will take all the extra help they need.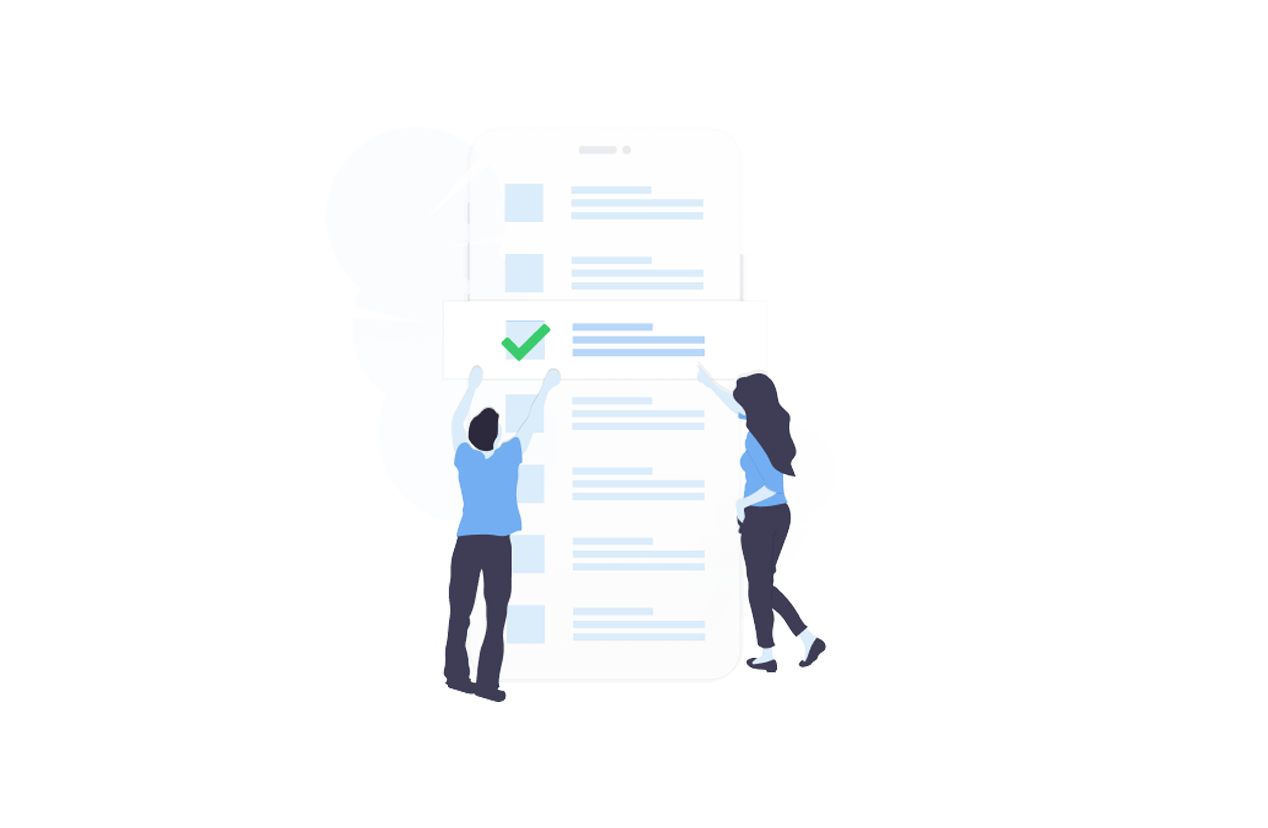 Champagne in boots
Beynd's CEO, Peter Ord, has always been a bit wary of hoovering up as much VC capital as possible, regardless if the spigots are gushing. He states, "there's an interesting culture in the VC space where it's all about raise as much as you can, as fast as you can, and I actually have kind of the opposite opinion."
Case in point: The company has recently taken in $2 million from a fresh round of funding, a figure plenty modest it would hardly turn heads in the tech-financing world. Yet for Ord, it's just the right amount to scale up their operations without getting sucked into the 'growth-at-all-costs' kamikaze strategy.
For a company whose product is aimed at helping other companies scale up their operations by adding new software, it's encouraging to see beynd prioritizing fundamental growth over an easy show of stats on steroids. 
This business philosophy of 'we believe it's good for you because we believe it's good for us' is also clear from the fact that beynd also uses beynd. Ord states: 
"We drink our own champagne, we use our own products."
Cheers to that.