WeWork Has Tapped Into the Millennial Mindset. Here's How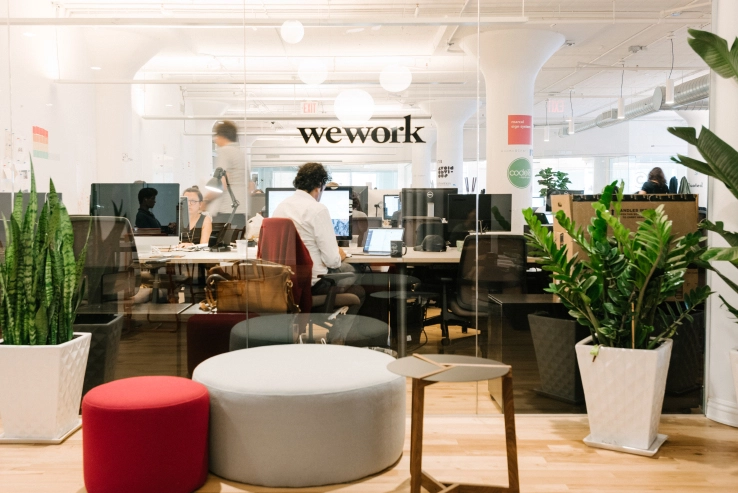 Image credit: TechCrunch
If you live or work in a mega city, you have most likely stepped inside one of WeWork's 178 locations across the globe. Perhaps because your office is in one, close to one, or you know someone who works out of one of their offices.
If you've never heard of WeWork before, their primary business is renting out shared office space to clients that range from individuals who need a desk part time to companies that do not want to take on multi-year leases. 
It was founded in 2010 as a trendy co-working space targeted at millennial startups. 
Participants are enticed via memberships instead of leases, and through communal activities and free beer. The model is now working with larger companies to provide the flexibility that millennials are looking for in the workplace. 
WeWork recently launched a dormitory-style housing called WeLive and a fitness center called Rise. They also bought the iconic Lord & Taylor building on Fifth Avenue in Manhattan for $850 million. It is going to open its second headquarters in San Francisco.
The reason why they have been so successful in their growth is because they are tapping into millennial culture quite accurately.
Millennials expect different things out of the workplace from other generations. They will lead many companies into the next decade but it is likely not going to take place from a corner office.
And WeWork understands that and understood that quite early.
This article will look at how WeWork has been able to tap into millennial culture so well and how they are expanding to cater to millennial culture outside of the workplace as well.
WeWork Understands the Future of Work and the Millennial Culture that is Driving It
Let's start by looking at what millennials want and why that matters.
Millennials want a workplace that fosters collaboration and innovation
Millennials are an ambitious bunch. They are particularly looking to affect change in the organizations they work in. However, they'd rather do so from an open office layout.
They value open spaces because open layouts give them the opportunity to easily collaborate with their peers. It also makes executives and decision makers in their companies more accessible to them. 
They greatly value collaboration as a central and key component of corporate culture. 
Several studies report that 82 percent of millennials believe that collaboration is the key driver of innovation and want to work with companies that agree with that.
Millennials want flexibility
Millennials like the freedom of choice when it comes to where and how to get work done.
Employees can now do work on laptops, tablets and smartphones and no longer need to be glued to their desks in order to get work done. So millennials want flexible workspaces that enable them to easily move, change positions and work in different areas of the office throughout the day. 
Millennials believe that the workplace should support a company's mission
Millennials generally believe that businesses should do more than just generate profits. They value businesses that make an impact – ones that change the world. 
The 2016 Millennial Impact survey reported that 97 percent of millennials want to put their skills towards a cause. Meaning that organizations must go beyond drafting new values and mission statements and consider aligning their workspace around their mission.
For example, if a company says that it is committed to environment and sustainability, then millennials expect that its workspaces will have sustainability features and a focus on energy conservation. 
If global healthcare is the primary focus of a company, then its workplace should encourage healthy living, encourage movement, offer healthy food and help employees to live healthier lives.
Millennials also value technology and its capability to help them to do their jobs efficiently
A Dell and Intel study found that almost 50 percent of millennials are willing to quit their jobs if their company's technology doesn't meet their standards.
Additionally, more than 80 percent of millennials report that workplace tech would be an important deciding factor in taking a job. 
Savills and British Council for Offices (BCO) also found the same thing in their What Workers Want 2016 report.
But why do millennials' wants and needs matter? Why should companies care?
Because they are the future of business
Millennials are no longer just a subgroup of employees – they are the people leading teams, reconstructing corporate goals, and presenting business ideas for the future.
Their demographic currently outnumbers baby boomers as the largest in the United States and are projected to make up 50 percent of the workplace by 2020 and 75 percent by 2025.
They have the highly specialized skills that companies need to succeed in an increasingly digital world and success of any organization depends on the millennial workforce. 
There is indeed a battle for millennial talent. 
And if your workplace is not responding to the work demands and expectations of millennials, then you will find it difficult to hold your business footing in the next decade; and may struggle with your profits in the next couple of years.
Particularly since employee recruitment, training and compensation remains a company's biggest expense.
Hiring and retaining strong employees directly adds to a company's bottom line and profits. And the estimated cost of replacing a millennial employee ranges from $15,000 to $20,000.
Attracting and keeping strong employees depends on several factors and one of those important factors includes the workspace. 
According to a 2015 The Millennial Impact Report, office environment is the fourth most important deciding factor for millennials deciding on which employer to work for. Additionally, other top factors like work culture and a company mission can be directly impacted by the workplace.
Several companies are aware of that and have started responding to certain millennial workplace demands. Most are starting to invest in technology and workspaces that foster and enable collaboration while at the same time enabling the kinds of work their employees need to do.
For example, companies are spending more on furniture for collaborative and common areas in their offices – areas that are not part of the traditional open office layout. Those areas are also referred to as third spaces (the third space where people do work – the first and second being home and office respectively).
Third spaces exist for millennials to connect and informally interact with one another and senior employees. They also give employees a retreat from their traditional desks.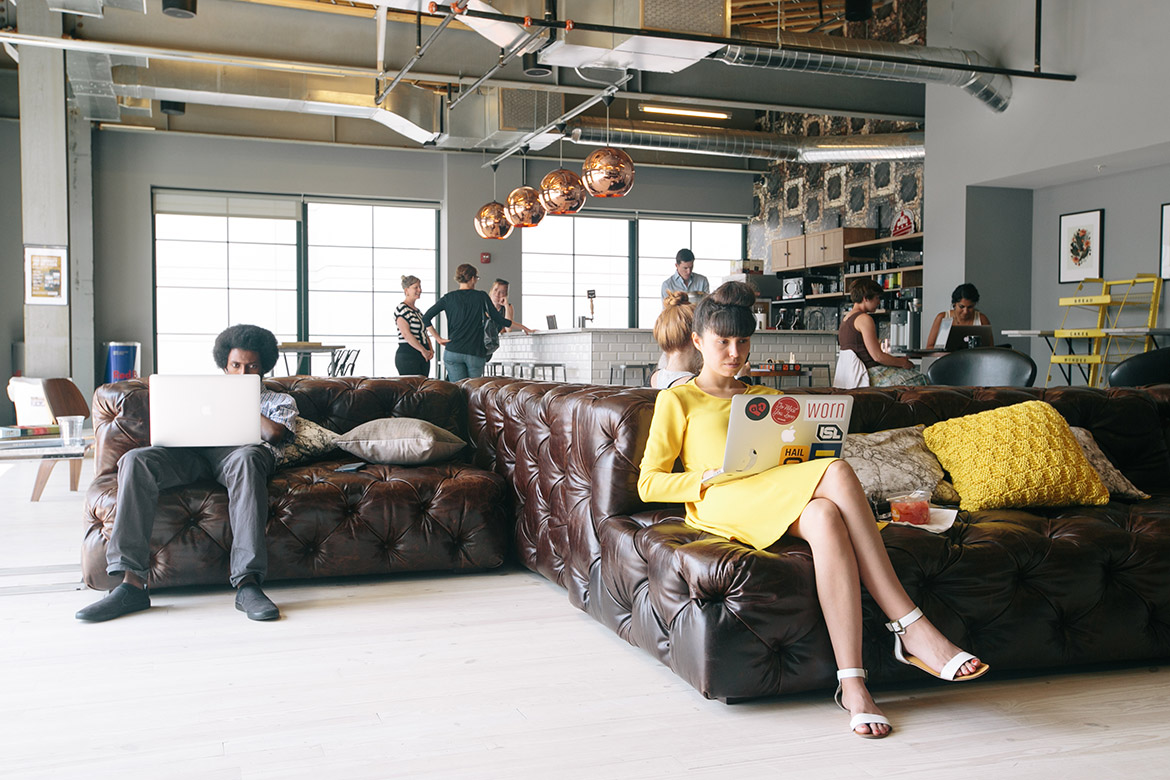 Image credit: Vator.tv
Companies that have incorporated third spaces include Bloomberg, which has cafes in some of their office buildings. 
Companies like CBRE have a signature RISE Café at their new Canadian branches. Those cafes act as internal third spaces for employees and also fosters and nurtures connections across multiple departments.
Quite a few have introduced hubs of flexible space that have 10 different types of work settings. Employees are able to then choose whether they want to sit, stand, lean, have privacy or move around to the different hubs throughout the day.
For example, Zurich North America piloted a workspace that allowed employees to test out a selection of flexible workspaces to help shape the company's new headquarters in 2016.
There were some moderate differences in the preferred flexible areas, but overall satisfaction with the flexibility of working in different areas throughout the day increased by 64 percent.
Other demands like technology are being implemented in the workplace to ensure that millennials are not lacking or limited by mobility within the workplace. 
In fact, more work spaces and choices means that technology solutions are also going with millennials from their desks to common areas and third spaces. Consequently, more connected offices are moving online to equip millennials with the tools they need to work efficiently and successfully.
So the fact that traditional corporate cultures are adapting and cultivating this changing workplace is not surprising when we look at the effect millennials will have on the job market in the next decade or so. 
Employers are slowly accepting and using different spaces and different devices in order to enable their workforces to work efficiently. And WeWork has caught on to that, and are in fact, driving that change.
How WeWork is Reshaping the Workplace
WeWork, in more than just providing hip workspaces to enhance the productivity of millennials, is showing us what millennials really want and need. It is specifically helping companies to make the necessary changes in their workplaces as quickly and as cheaply as possible.
WeWork has quite the unique business model. It does not own a lot of physical assets: their model is based on signing long-term leases and getting into multi-property agreements with landlords in order to get the best deals.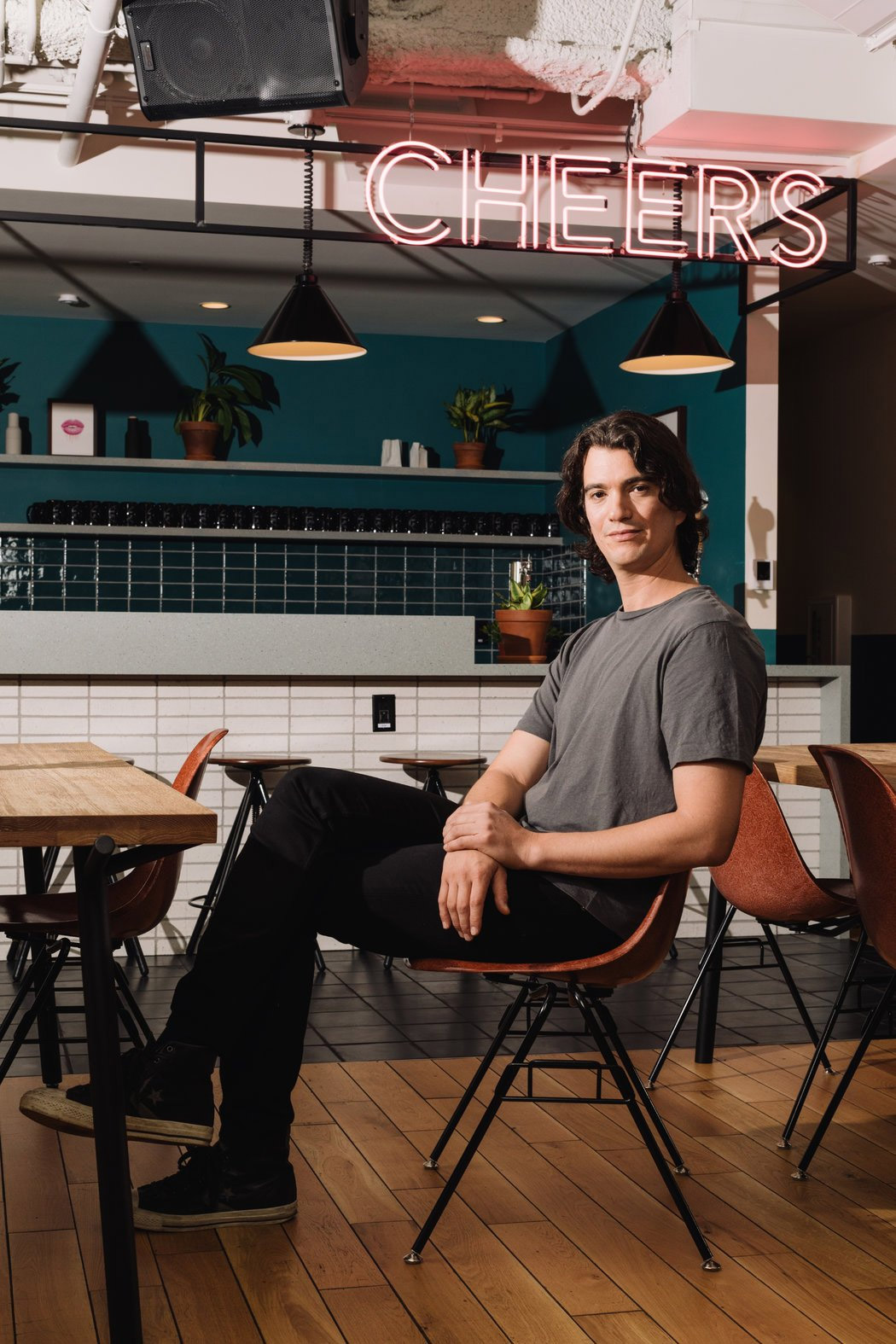 WeWork co-founder Adam Neumann
Image credit: The New York Times
They then rent out the spaces at a premium price. Many WeWork members acknowledge that WeWork's square footage is much more expensive than a traditional rental but that they are willing to fork out the extra dollars for flexibility and the collaborative culture. 
And it is not just entrepreneurs and gig workers saying that. You'd be surprised to hear that Facebook, IMB, Amazon, GE, Bank of America and other large corporations use their premium spaces as well.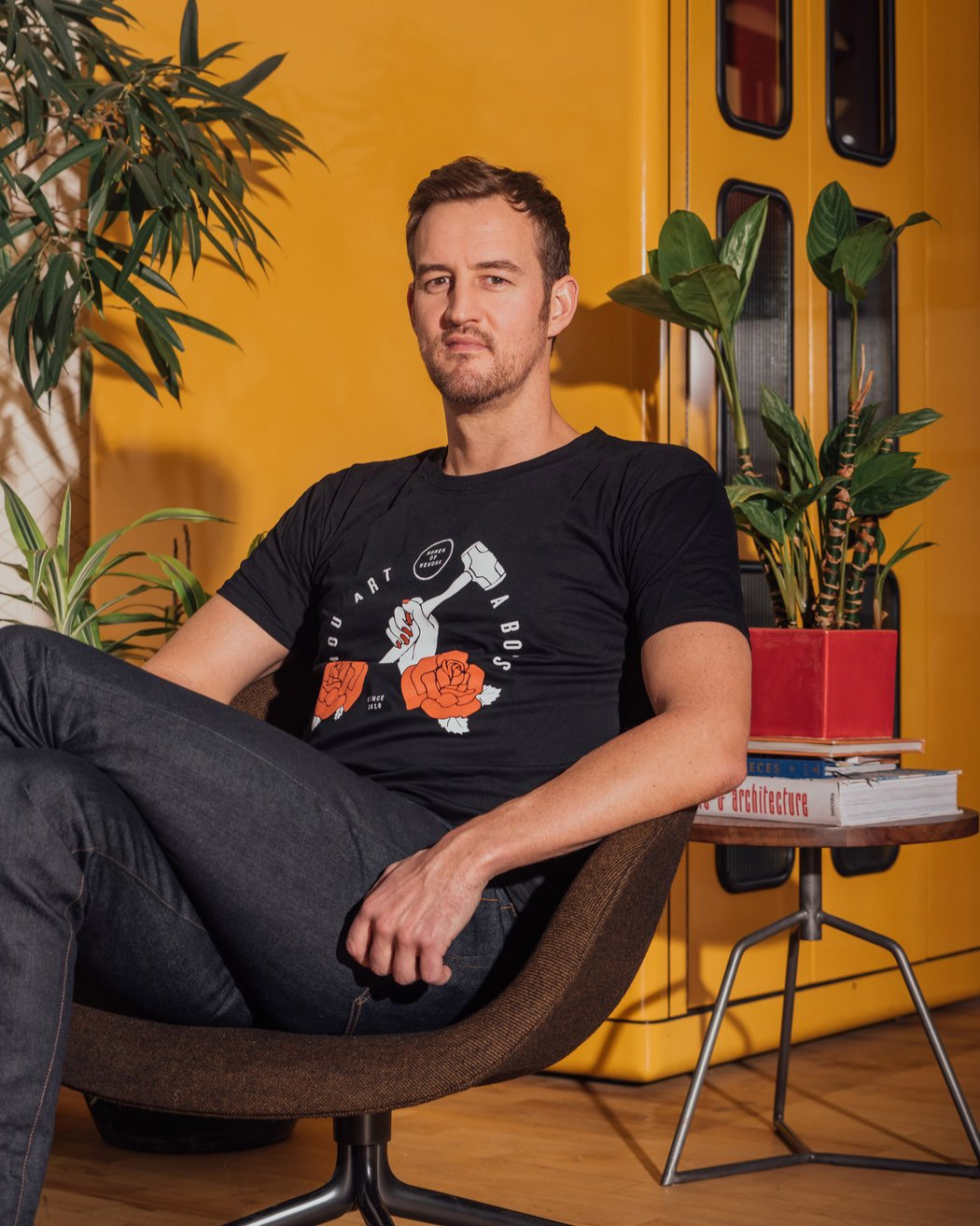 WeWork co-founder Miguel McKelvey
Image credit: The New York Times
In fact, blue-chip companies are quickly making up WeWork's largest client base: their employees make up more than 25 percent of WeWork's members.
WeWork terms companies with more than 1,000 employees globally as "enterprise" members.
Their enterprise members are expected to make up the bulk of their business in the next few years. Why? Because they are helping those enterprise members to reduce their workplace operating expenses (by 25 to 50 percent).A number of big companies are not so well-versed in providing the perks, quirks and services that a lot of workers, especially millennials, expect. So they are quickly turning to WeWork to help them out.
However, it is not just a laid back and hip vibe that WeWork offers. Microsoft conducted a trial run at WeWork spaces in three US cities in 2016 with 300 salespeople.
They offered the spaces as an alternative workstation to employees in their main offices in those cities. Over 80 percent of trial participants reported that the experience made them more productive throughout the day.
The enterprise suite might perhaps make up the bulk of its business and value proposition in the next few years.
WeWork has an estimated valuation of $20 billion, but some investors and analysts think that it is simply a fancy real estate holdings company. However, WeWork believes it is way more than that, especially since it is driving and building a culture (i.e. a millennial culture).
And in doing so, it collects data on modern work which it uses to build and shape its spaces.
Indeed, it can be argued that their biggest selling point is that because they are amassing so much office space and studying how different businesses use it, they can position themselves as the premier company with firsthand knowledge about how companies best get work done.
Since they first opened their doors, WeWork has been compiling data on how people work, where they are most productive, how much space they require and what they need to feel good.
They have been applying that knowledge to their own locations for the past few years. However, in the past couple of years, they have been quietly looking into ways to turn that data into new products for enterprise clients.
Those products include building custom office interiors, licensing software that companies can use to book conference rooms, analyzing data on how people use those conference rooms and providing on-site community managers who have ingrained WeWork's community-minded philosophies.
Furthermore, WeWork plans to have data-harvesting sensors and facial-recognition software as key components of their Powered by We suite of services. That will allow them to study how employees use its spaces, where they spend the most time in the office, how they adjust their work stations, and perhaps even how engaged they are in meetings.
The data would enable employers to accurately assess the exact amount of space they need and the right kind of space as well.
Although companies like Microsoft and IBM have used WeWork spaces in cities where they don't need to have as many employees, or in places where they think their employees could benefit from an outside working environment, they are more interested in the aforementioned deeper integrations. And they are testing them out.
For example, WeWork manages a building for IBM in Greenwich Village; and runs Airbnb's Berlin office and Amazon's Boston office. The company anticipates that other large enterprises will outsource their buildings to them.
They will use their increasingly detailed and sophisticated data to ensure that their enterprise clients run productive companies for the least amount of money.
They are simply using everything that they have built thus far to feed an algorithm that will help enterprises to design an efficient approach to office space. Perhaps in the next few years, it could be a bigger market opportunity than coworking spaces.
They aspire to be the de facto source for businesses who need help to build a work environment that both satisfies employees and attracts new ones for the least amount of money possible.
Another reported advantage of WeWork is that it gives access to the entrepreneurial talent at the workspace. 
For example, David Pessah, direct of KPMG's Innovation Labs, was scouted while he was working at a startup in WeWork. He repeatedly ran into, and had informal conversations, with his current boss; and what followed was a job offer.
Indeed, WeWork is More Than an Office Rental Service
WeWork Cos, is quickly becoming more than an office rental service or landlord. It is branching off into education, fitness, event spaces, apartments and much more. All with millennials in mind.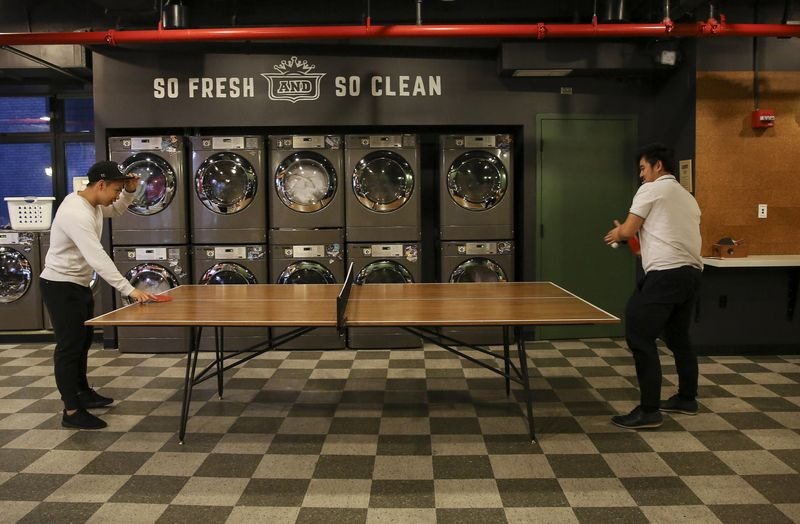 WeLive building in New York
Image credit: Bloomberg
It made a notable move in the education sector in striking a partnership with an education provider to give online-degree seekers a desk at WeWork locations.
WeWork is partnering with 2U Inc., an online education provider that develops graduate courses for universities like New York University and Yale University.
Students who enroll in courses offered by 2U can study at WeWork offices where they can participate in in-person study groups and rent conference rooms to work with other students. 
Students can have access to WeWork's 207 locations, free WiFi and on-tap kombucha.
WeWork founders, Adam and Rebekah Neumann, recently moved into the education sector. Last year, they started testing a private elementary school in one of their locations in New York and also acquired a coding academy, Flatiron School.
2U agreed to pay $15 million to incorporate Flatiron School software in its online degree curricula. The company also pledged to give $5 million in scholarships to WeWork members. 
Both companies plan to build a learning center where 2U faculty can hold master classes and lectures in a WeWork space.
In providing 2U students a space for their study groups and schoolwork, WeWork is looking to attract new clientele who may prefer the hip environment of a co-working space to that of a library. 
Another perk that makes it appealing to college students is that most of their locations offer craft beer and/or kombucha on tap.
WeWork is Also Tapping into Millennial Culture Globally
WeWork is primarily based in the US and Europe, and is quickly expanding in Asia (where it is the only operating workspace on the continent). They notably dominate in financial capitals like London.
In fact, WeWork has become the largest corporate office occupier in central London. (They are the biggest office occupier in London after the UK government.) 
However, the London market is flooding with other workspace. Workspaces actually made up more than 20 percent of all office leases across London in 2017 compared to 8.5 percent in 2016.
Since it is a growing space and the barriers to entry are low, WeWork is broadening its strategy by seeking to capitalize on banks' Brexit uncertainty. 
WeWork is selling flexible office spaces to banks, giving banks the opportunity to get out of their long leases and remove those leases from their balance sheets.
They will most likely expand beyond monthly desk rentals in London as well.
Wrapping Up
Workspaces need to meet the needs of millennials as they will make up a significant portion of the workplace in the next decade. 
Failure to align corporate offices with the needs of employees can greatly impact a company's bottom line over time. There are many steps that businesses can take in order to convert their workspaces to recruitment and retention assets, and the best time to start is now.
And the first place to start, seems to be at, or with, WeWork.