The End of an Era? 3 Reasons why Retail Is Changing
Massive store closures, skyrocketing bankruptcies, explosion of mobile shopping... with recent disruption in the retail industry, many believe that America is headed towards a "retail apocalypse."  Is this gloomy prediction overblown? What are its root causes?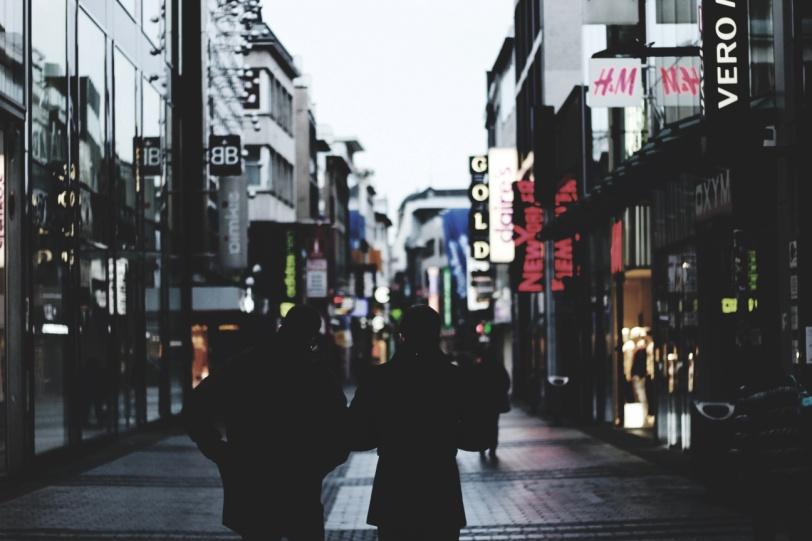 Image Credit : Tom Sodoge on Unsplah
Root Causes
Despite a relatively healthy economy, empty storefronts, dead malls and shops being shuttered keep foreshadowing the imminent demise of retail as we know it. While some think the hype is triggered by the media or the political class, there is some harsh evidence that the retail landscape is undergoing a significant transformation.
Some of the United States' most prominent retailers, such as Best Buy, Abercrombie and Fitch, J Crew and Foot Locker are shutting down a large number of stores. After filing for bankruptcy in September 2017 and suffering through a brutal holiday season, iconic chain Toys 'R' Us decided in March 2018 to close or sell all of its remaining stores in the United States. More than 30 000 American jobs are at risk as the company shuts down after 70 years in business.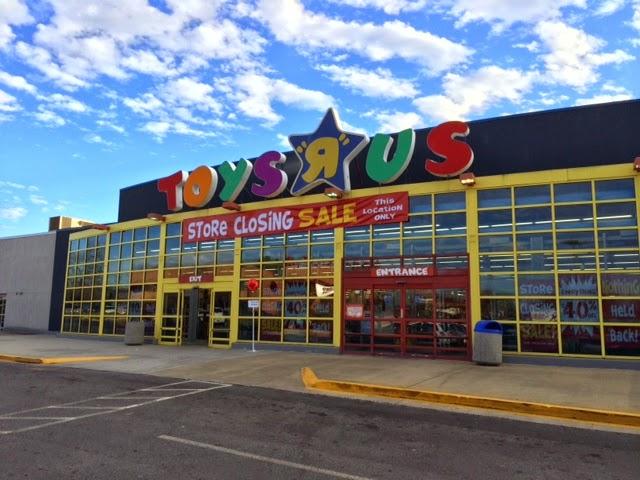 Image Credit : College Media Network
More jobs were lost in retail than in any other sector over the last two years, as other major brands closed shops across the country. According to analytics firm Coresight Research, a record 6 700 stores shut in 2017. Macy's alone closed 68 stores, leading to 10 000 job losses. Drugstore chain Walgreens closed 600 locations.
An article from The Guardian reveals that it has been four years since a major new shopping center opened in the United States. Of the 1 200 malls across the country, 50% are expected to close by 2022. Some even speculate that America has built its last major mall.
The industry is unquestionably going through hard times. However, recent events might simply indicate that retail is evolving. Examining the factors contributing to retailers' current woes may give a better understanding of what is going on in the sector.
1. Rise of Online Shopping
The simplest way to explain the current situation is that the rise of online shopping is stealing away market share from brick and mortar retailers. With recent advances in technology and logistics and the popularization of sites like Amazon, the effects of e-commerce certainly cannot be ignored.
Between 2010 and 2016, Amazon's sales in North America quintupled from $16 billion to $80 billion. During an April 2017 survey conducted by analytics firm Statistica, 40 % of internet users in the United States said they purchased items online several times a month, and 20 % stated that they bought goods online on a weekly basis. Statistica expects total online sales in the country to surpass 603.4 billion dollars in 2021.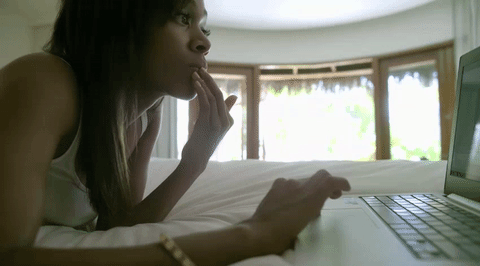 Image Credit : The Fix
With high consumer demand for greater convenience and options, online shopping has become the norm. In 2017, KPMG International, a network of professional services firms, conducted a survey of global online shoppers regarding their purchase behavior. When consumers were asked what factors motivated them to buy online instead of going to a store, the main reasons were time flexibility and cost savings.
Respondents cited several other advantages of shopping online :
Ability to compare prices

Greater variety/selection

Free shipping offers

Convenience of everything in one place

To locate hard to find items

To avoid crowds

To avoid checkout lines
E-commerce can also benefit retailers. Companies operating on the internet increase their profits faster than brick and mortar establishments because they can stay open twenty-four hours a day, seven days a week. With online purchases, businesses can easily keep a constant eye on customers' interests and shopping habits, and use this data to tailor their offers on consumers' requirements.
When compared to running an actual store, the expenses involved with managing an online company are pretty low. Brick and mortar store owners need to rent a space, hire employees and pay for peripheral costs such as water and electricity. Because they avoid all this trouble when selling online, retailers can offer competitive prices and thus attract more consumers.
Retailers assessing the benefits of an online presence can start questioning the productivity of their physical stores. Recent shop closures can be partly explained by the fact that many traditional businesses are shifting to e-commerce.
Despite its rising popularity, e-commerce only hit 8.9% of total U.S. sales in 2017. This suggests that traditional retailers' problems may be much more complicated than simply not being able to respond to the rise of online selling.
2. Economic Disruption
One of the main reasons why so many retailers are struggling has to do with debt. As Bloomberg explains in a recent article, private equity firms purchased numerous chain retailers over the past decade, loading them up with huge debt payments.
Sustaining these debts with revenue from sales has become nearly impossible with the over-supply of malls and the rise of e-commerce. An impressive amount of risky debt owed by retailers comes due over the five next years, which causes more and more companies to file for bankruptcy.
Iconic department stores like Macy's, JC Penney's and Sears mostly built their businesses on the 20th century's middle-class suburban boom, and still rely on that specific consumer base. According to a Pew Research Center study, the middle-class population in the United States has significantly declined over the last few decades, while the number of wealthier individuals has increased.
The growing wealth has created more customers for luxury products, benefitting high-end retailers. In response to their economic struggles, Americans who have slipped into lower income classes increasingly shop at discount stores. As a result, middle-priced retail establishments are losing their customer base.
This suggests that recent disruption in the retail industry may simply reflect the decline of the middle-class and the widening gap between the ultra-wealthy and the rest of the population. Shifts in the retail sector seem to be part of greater socio-economic transformations affecting American society as a whole, which makes the "retail apocalypse" narrative highly questionable.
3. Overabundance of Retail Space
A report published by the financial-services firm Cowen and Company reveals that the number of malls in the United States grew more than twice as fast as the population between 1970 and 2015. The country has 40 % more shopping centers per capita than Canada, 10 times more than Germany and five times more than the United Kingdom.
Shopping Space per Person, by Country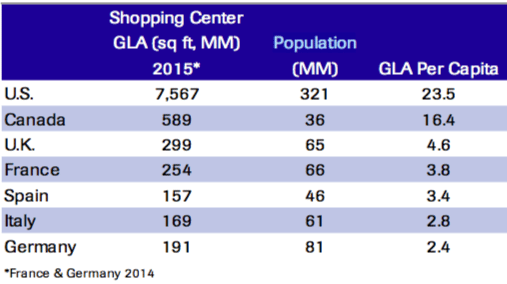 Image Credit : The Atlantic
In an article he wrote in 2017, NetChoice executive director Steve DelBianco explains that the effects of such a huge shopping space are catching up with the retailers themselves. "While it is painful to see so many job losses in the retail sector right now, this contraction is a natural consequence of retailers' own bad bets on store expansion, not a sudden rush to online shopping, " he writes.
It can be assumed that due to the overabundance of stores, each is seizing sales from another, to the extent that very few businesses are making enough profits to justify keeping their doors open. 
The Future of Retail
The three main factors at play in the evolution of retail industry, often interrelated, may pose businesses major challenges. However, retailers can possibly take advantage of current shifts to redefine themselves.
Although the percentage of total sales made online is unquestionably growing, on average, the majority of purchases are still made in shops. Americans still fancy the traditional in-store experience. In 2017, software company TimeTrade surveyed 2000 consumers about their shopping habits and preferences. The results show that a majority  of shoppers favor the brick and mortar model.
TimeTrade CEO Gary Ambrosino explains that most people do their research and discover items online, then go to the  store to get help with their final purchase decision. "Customers value the personal experience of the physical store," he says.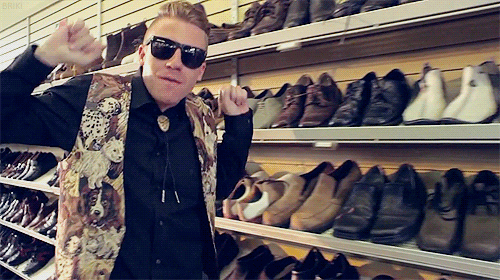 Image Credit : Giphy
Several online retailers have recently decided to move into brick and mortar commerce, proving that brands still benefit from giving consumers an in-person shopping experience. 
Online activewear retailer Carbon38 will open its first permanent physical location in Los Angeles in September 2018. In recent years, the idea of wearing athletic garments outside the gym has become a major fashion trend. Carbon38, launched as an online-only brand in 2011, wants to meet that demand and boost its profits by offering personalized customer service.  
Eyeglass brand Warby Parker, founded online in 2010, decided to open physical stores in 2013 to meet customer demand for a place to try on their glasses. The company has since then opened 65 locations across the United Sates, and plans to have nearly 100 by the end of 2018.
Even Amazon, the company that probably most symbolizes the rise of online shopping, has opened 15 physical stores  since 2015, and plans to expand further in the years to come.
While today's shoppers appreciate the convenience and the wider selection provided by online retailers, they still cherish the human nature aspect of in-store experience. Many people need to see, touch and try a product before they purchase it.
It is possible to think that a successful retailer should combine e-commerce with in-store shopping to create a connected experience. Companies could take advantage of new technologies to optimize convenience and personalization. For example, a clothing store could introduce virtual fitting tools, and a shop selling home appliances could use virtual product aisles.
A study about retail automation conducted by Zebra Technologies Corporation in 2017 suggests that nearly 80 % of retailers worldwide will be able to customize store visits by using micro-location by 2021. This technology will help them capture data and generate customer insights in order to enhance in-store experience.
To speed the check-out process, 87 % of surveyed retailers are planning to deploy mobile point-of-sale devices by 2021. This technology will enable them to scan items and to accept debit and credit payments anywhere in the store.
The main sources of customer dissatisfaction often include inconsistent pricing between stores and the inability to find a desired item, whether it is out of stock or misplaced. According to Zebra Technologies' survey, 72% of retailers plan to fix these issues by tracking their inventory with automated real-time visibility.
The biggest competitive advantage of brick and mortar establishments against e-commerce is probably the physical presence of sales associates. Human interactions give retailers an opportunity to up-sell and to create a loyal customer base. Pouring resources into various kinds of in-store technology could facilitate the work of sales people and help them increase their productivity.
Software company Tulip Retail, founded in 2013, conceived a mobile application made exclusively for store associates. Designed to run on tablets, iPads and IPhones, this platform gives sales people access to a wide range of information on inventory, products, ratings and reviews, customer preferences, purchase history and online activity.
This readily available information allows sales associates to quickly answer questions and make personalized recommendations, which significantly boosts customer satisfaction and sales. Tulip's clients include leading retailers Kate Spade, Saks Fifth Avenue and Michael Kors.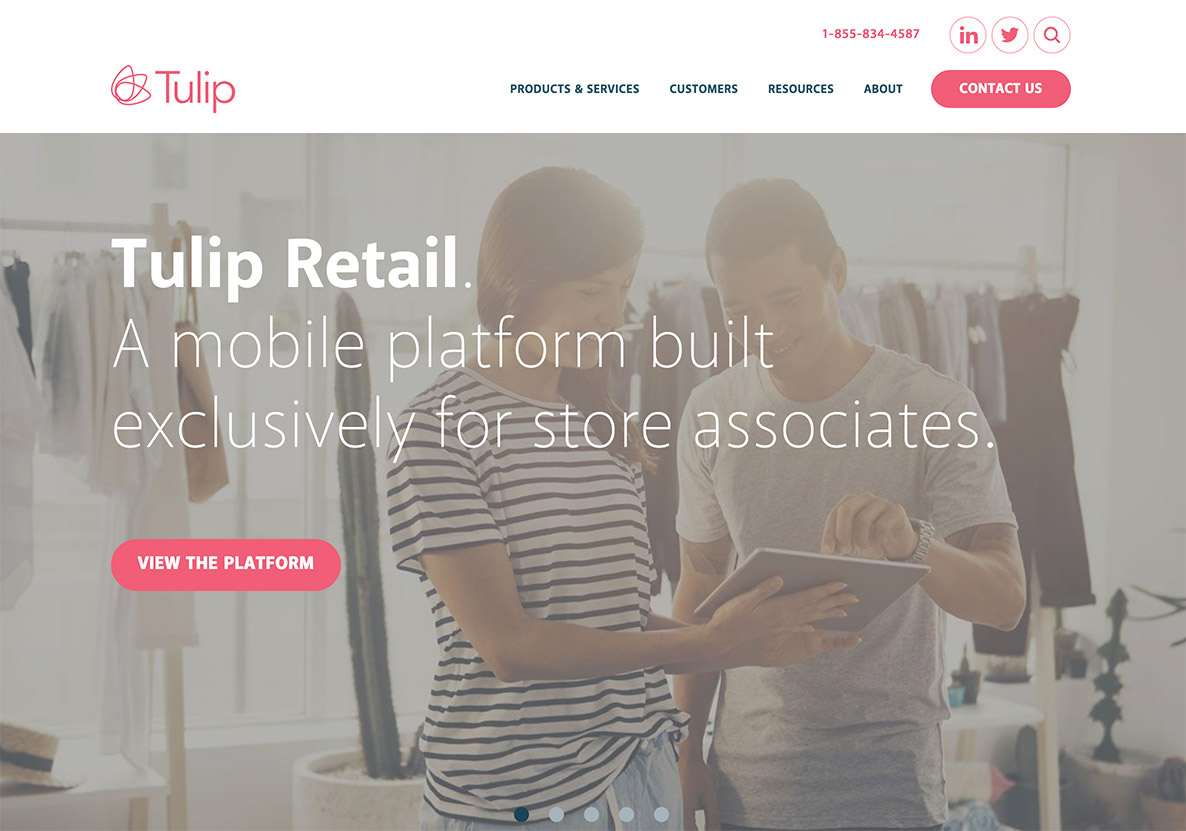 Image Credit : Tulip Retail
With the overabundance of stores in the country, people are increasingly turning to innovative companies that are revolutionizing traditional in-store shopping. Retailers will have to stand out from the competition by providing unprecedented levels of originality and personalization.
An original approach was adopted by Tesla Motors in its first Canadian store in Toronto. This location features interactive displays and design studios where customers can configure their own Tesla car on a touch screen and then view it on a huge video wall.
More Opportunities in Store
While shifts in economics, technology and shopping preferences are definitely reshaping the retail sector, this industry still has a lot to offer. By bringing the online world into the physical location, expanding relationships with customers and empowering sales associates with the right tools, retailers can continue to succeed. Rather than forecasting further doom, current transformations indicate that a new retail era is dawning, giving rise to unprecedented opportunities.