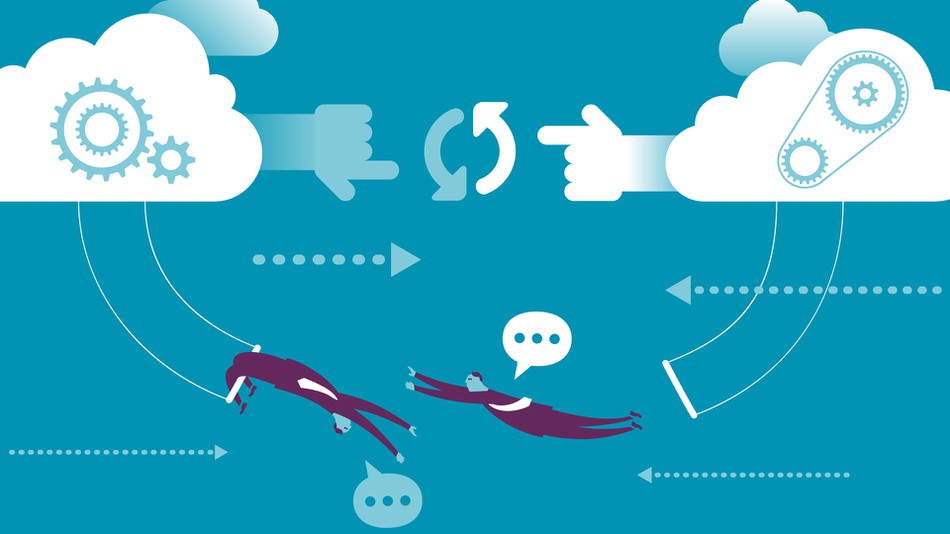 Image credit: Mashable
In the hyper-competitive world of technology, organizations are always racing to come up with game-changing innovations. Thus, many of the world's biggest tech companies pour billions of dollars into research and development (R&D) initiatives every year.
Although most R&D initiatives don't culminate in a new service or product, seasoned tech companies understand that a strong R&D department is critical to staying afloat in an industry that moves at a rapid pace.
Recode did some digging and compiled a list of companies that spent the most on R&D initiatives in 2017. Not surprisingly, the biggest spenders were tech companies like Google and Apple.
Amazon outspent Google, Apple and all other companies on that list. They are the top spender when it comes to R&D.
According to the report, "Amazon has poured resources into AWS, Alexa and technologies like computer vision to support ambitious projects such as the Amazon Go cashierless store of the future."
There were some notable non-tech entrants on that list like Merck, which spent $9.6 billion on R&D and General Motors which spent $7.3 billion.
A $22.6 Billion R&D Spend
Amazon spent $22.6 billion on R&D in 2017, the top among US companies, according to data from FactSet, reported by Recode.
Google's Alphabet came in second at $16.6 billion, Intel third at $13.1 billion, Microsoft fourth at $12.3 billion and Apple fifth at $11.6 billion. (Apple historically doesn't spend that much on R&D, but they have more than doubled spending since 2013, which was at $4.5 billion.) Facebook is in the top 10 at $7.8 billion.
Amazon Go, Amazon's cashier-less grocery store concept, took up a big chunk of their R&D spending. They announced in December 2016 that they would spend 2017 getting the technology and opening their first location in January of this year.
Amazon also invested in its cloud computing service, Amazon Web Services (AWS). And the investment paid off as AWS brought the company $17.4 billion in revenue last year, which is a 43 percent jump over its total in 2017.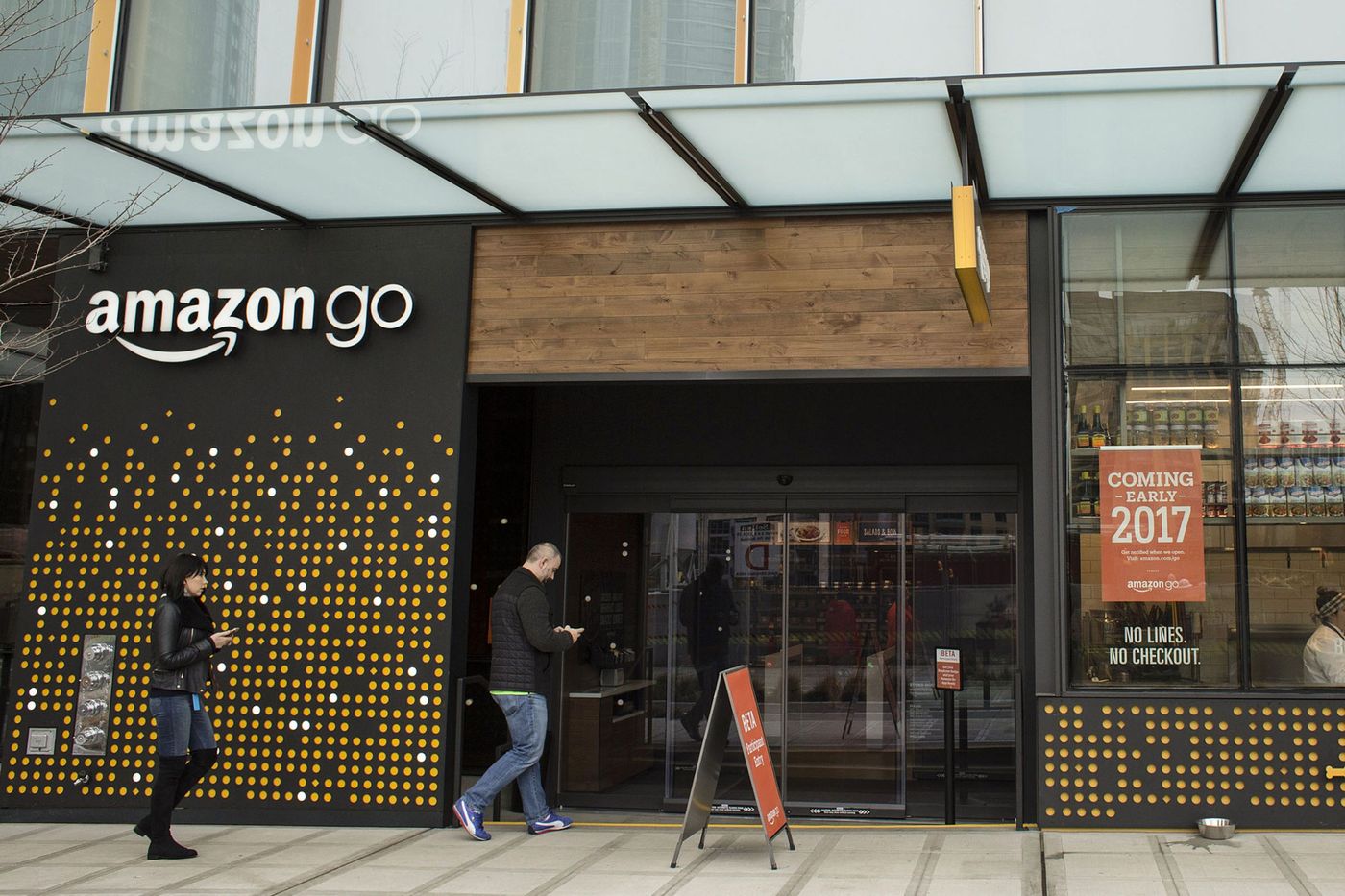 Image credit: Bloomberg
Amazon's Alexa took up a large chunk of their R&D spending. In September of last year, the tech company introduced a next-generation Echo, powered by Alexa, along with several new devices. Amazon later released a touchscreen version of the Echo Show, a smart speaker.
While Amazon does not report R&D spending, the company reportedly has a 'technology and content' line item on its earnings statement.
R&D, technology & content- whatever you call it, it's clear that the company is spending lots of money developing and building new technologies while increasing at a faster rate than any other corporation.
Why? Because Jeff Bezos, Amazon CEO, understands the benefits of R&D.
Research on R&D spending reports a positive effect on economic growth and is linked to a higher possibility of positive trade balances, i.e. smaller trade deficits.
 AT&T's Bell Labs shows evidence of big companies hesitating to capitalize on their research. The company developed the transistor, the cellphone, the solar cell and other inventions which AT&T only captured a tiny portion of economic value from.
Researchers at Xerox Corp.'s Palo Alto Research Center created technologies that ended up propelling Apple to tremendous success. We all know that Apple now has a market capitalization of more than 100 times that of Xerox.
Bezos is aware of that history, and he may figure out ways to keep the company's R&D spending in-house.
In fact, in his annual letter to shareholders, Bezos explained why Amazon continues to reinvest in technology.
He mentioned that Amazon uses "high-performance transactions systems, complex rendering and object caching, workflow and queuing systems, business intelligence and data analytics, machine learning and pattern recognition, neural networks and probabilistic decision making, and a wide variety of other techniques."
He adds, "While many of our systems are based on the latest in computer science research, this often hasn't been sufficient: our architects and engineers have had to advance research in directions that no academic had yet taken. Many of the problems we face have no textbook solutions, and so we -- happily -- invent new approaches."
"All the effort we put into technology might not matter that much if we kept technology off to the side in some sort of R&D department, but we don't take that approach. Technology infuses all of our teams, all of our processes, our decision-making, and our approach to innovation in each of our businesses. It is deeply integrated into everything we do."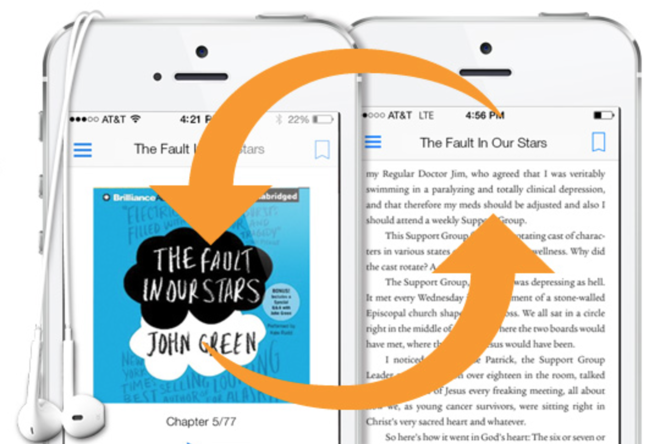 Image credit: Apple Insider 
One example is Whispersync, Amazon's Kindle service, "designed to ensure that everywhere you go, no matter what devices you have with you, you can access your reading library and all of your highlights, notes, and bookmarks, all in sync across your Kindle devices and mobile apps."
The challenge Amazon faced was to sync data for millions of Kindle owners around the world, with a ginormous library of digital books and hundreds of types of devices all at 24/7 reliability.
Whispersync became the solution. It enables syncing on all Kindle devices for millions of customers and millions of books. So next time you open your kindle, and it syncs on the right page, know that you're interacting with a sophisticated technology developed by Amazon which facilitates the impeccable syncing.
Amazon can develop sophisticated technology like Whispersync to consistently meet its customers' needs by building an equally sophisticated R&D team. As Bezos says, "We live in an era of extraordinary increases in available bandwidth, disk space, and processing power, all of which continue to get cheap fast. We have on our team some of the most sophisticated technologists in the world - helping to solve challenges that are right on the edge of what's possible today."
At Amazon, R&D is used to meet the customer's needs perfectly and to optimize their experiences, as evidenced by the company's extensive suite of innovative products and services.
It is at the core of Amazon's mission to invent or develop technology which improves every aspect of customer experience.
Bezos reiterates the mission: "Invention is in our DNA and technology is the fundamental tool we wield to evolve and improve every aspect of the experience we provide our customers. We still have a lot to learn, and I expect and hope we'll continue to have so much fun learning it. I take great pride in being part of this team."
Amazon may represent an excellent example of successful R&D practice, but what is R&D fundamentally all about?
What is R&D?
The OECD in its 6th edition of Frascati Manual defines research and development as "an activity undertaken for the purpose of discovering or developing new products, including improved versions or qualities of existing products, or discovering or developing new or more efficient processes of production."
R&D is essentially creative work that produces new knowledge that can be used to create new products and improve existing ones.
Therefore, R&D is seen as the first step to any process that leads to technological innovation. Why? Because it embodies a long-term vision of a company as well as its short-term economic model.
R&D comes down to investing money in finding innovative products, services or processes that would enable your company to increase its value.
Why Invest in R&D?
R&D activities within a company foster an environment that questions its processes and products; and in that process, encourages the company's flexibility and ability to integrate new methods and concepts.
R&D enables companies to adapt itself to market changes efficiently.
So if it's not clear to you yet, we'll say it again: R&D is essential.
Benefits of R&D
Market Participation
Market participation is the ability to acquire new customers and gain customer interest easily. R&D is all about innovation and offering customers something entirely new that they've never seen before. When R&D delivers such a product, customer interest can bring about a massive increase in market participation and sales. It could even create a new market for a company.
Case in point: Amazon. Amazon's stock rose 57 percent in 2017, and crossed the $1,000 per share threshold for the first time in its history. It also added 225,000 employees in 2017 as it purchased Whole Foods Market for $13.7 billion.
Cost Management
Funding that an R&D department may not be directly tied to its value. Its value comes from the talents, practices and innovations of the people working in that department. Meaning a company can spend less on R&D than their competitors while onboarding talented employees and the right goal orientation to achieve excellent results.
Marketing
R&D strategies enable companies to create strong marketing campaigns and strategies. The two departments work well together. The R&D department works to develop new product designs and to add features while the marketing department interprets those changes in an exciting and uniquely enticing way to attract customers.
Keep Up with Trends
When a market is already embracing a trend, the R&D department can help the business stay active in that trend and consequently increase sales. For example, there are markets that are quickly embracing green trends. A company could use R&D to make more green products or release eco-friendly products that increase sales.
When R&D is able to keep up with trends, a company becomes more adaptable and profitable.
Team Spirit
Team spirit is an intangible benefit of R&D. To realize a company's full potential, a good team vibe is essential. Companies that prize innovation and enable their employees to follow their passions are more productive than those that don't. Emphasize innovation as a core value and team spirit will follow.
Patents
R&D will enable a company to acquire patents for new products it develops. It will in particular help it to gain sustainable competitive advantages and put it in a comfortable position within a market; hence it benefits from long-term profits.
Costs
If a company focuses on R&D with the aim to reduce its manufacturing costs and improve its methods, it's on the right track. R&D can provide less costly processes and thus enable a company to price its products and increase profit margins competitively.
Financing
R&D activities can help prove a company's vision to potential investors. It shows investors that the company has the right structure to innovate and also makes them understand that the company has what it needs to grow sustainably.
Investors seek out companies that have a proactive approach to managing their businesses, R&D is a valuable part of that approach.
Recruitment
Top talents are attracted to innovative companies doing exciting things, and qualified candidates are excited to join a company if it has successful R&D activities.
R&D is for Everyone
R&D isn't just for big corporations in the tech and pharmaceutical sectors.
There are quite a few examples of SMEs that have been incredibly innovative with less money to spend. Steve Jobs and Steve Wozniak came up with the Macintosh when they were relatively small.
Alternatives and creative ideas can be found to increase a company's innovation capabilities.
For example, the OECD reports that government R&D funding for small and medium businesses in Europe has been increasing for the past ten years.
Therefore, taking advantage of public resources to implement R&D activities can be an excellent way to start the journey to becoming an innovative company.
R&D Leads to Innovation
Pressure from stockholders and worldwide competition is forcing businesses to hit higher performance levels from month to month. In that environment, R&D is a critical factor in achieving growth, knowledge and better technology capabilities and products.
R&D activities are essential as they embody the process to become innovative. And innovation is the key to remaining competitive. That is why R&D departments are standard among large companies, particularly those that work on newer products and technologies that are prone to important shifts.
Although R&D work is key to creating new products or adding features to old products, the R&D department is essential for more than innovation, and it is instrumental to marketing, business strategy and cost management.