$3 Million Pay Packages. How a Chinese Startup Is Attracting Top Talent.
This Startup Is Luring Top Talent with $3 Million Pay Package
"We love you and want to hire you, but can't pay you more than ABC amount for this position." That is a statement you've likely heard from HR a few times. Sometimes, there is a little wiggle room for negotiation. Often times, there's not.
However, in China, ByteDance Technology says, "unlimited salary for unlimited talent."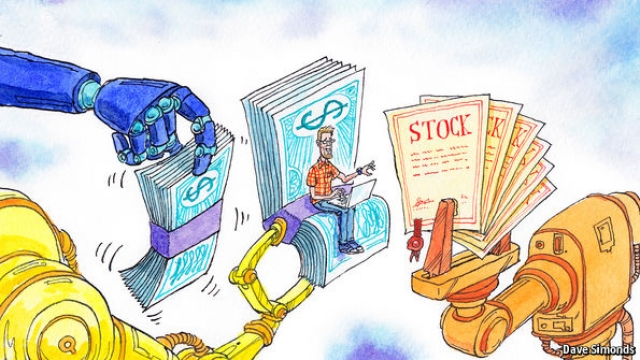 Image credit: The Economist
Yes, you read that correctly. But read that sentence again.
China's technology sector has seen a massive increase in venture capital funding as firms compete to become the next Tencent, Alibaba or Baidu. ByteDance Technology is one of those firms.
Founded in 2012 by Zhang Yiming, ByteDance Technology is located in a former aerospace museum in the capital, Beijing. Their recruitment method, and a number of complaints from other media companies, have thrust the company into the spotlight.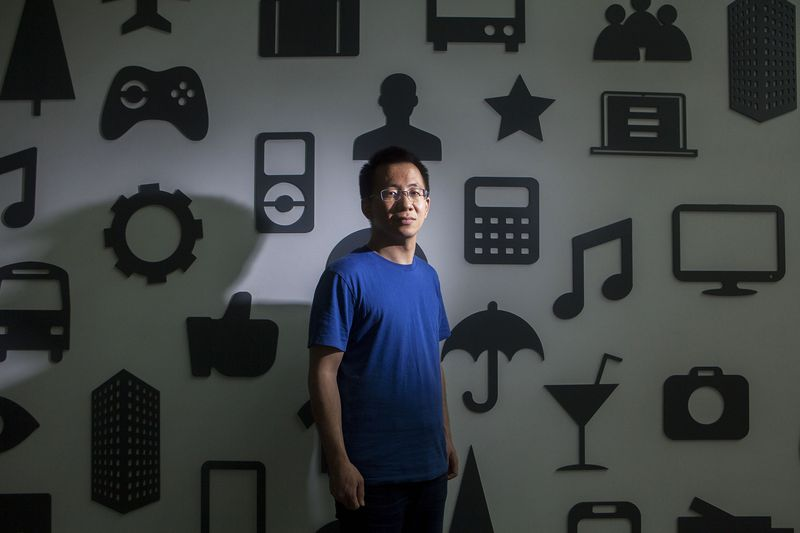 Zhang Yiming, founder of ByteDance Technology
Image credit: Bloomberg
Here's why they pay top talent way above the market rate and why other technology firms may start doing the same.
But first, let's learn a bit more about the company and why they are shaking up the tech industry, not just in China, but internationally.
ByteDance Technology
With an estimated market cap greater than $22 billion USD and a revenue forecast of $7.6 billion USD, ByteDance Technology has become one of the largest technology firms in the world.
With over 600 million users, 120 million active daily users spending an average of 74 minutes on their leading news app, Jinri Toutiao (or Today's Headlines), ByteDance Technology has created an advertiser's dream, with hopes to translate their domestic success internationally with an English version of the app called TopBuzz (a partnership with BuzzFeed).
Founder, 34-year-old Zhang Yiming, was raised in the southeastern city of Longyan as the only child of a civil servant. Having earned his degree in microelectronics and software engineering from Nankai university, he went on to create four different startups including 99Fang.com (a real estate website).
In between creations, he worked at top tech firms in China including Microsoft's Asia office.
The idea of Jinri Toutiao (a news aggregator that uses AI technology to search all news sites for information that matches the user's preferences, based on his or her past searches) came to him when he realized that merchants were no longer selling newspapers outside subway stations because people now prefer to use mobile apps as their source of news.
With his technology background, and new insight about consumer preference, he began working on Jinri Toutiao in 2012.
Jinri Toutiao uses an AI bot, named Xiaomingbot, and machine learning to retrieve all the news articles it believes app users are interested in.
They specifically use their AI bot to determine what their users want and show them targeted ads (to accurately expose them to advertisers they might be interested in). That strategy reassures advertisers that their ads are reaching people, who are more likely to buy their product; and that their money is being spent in the most efficient way possible.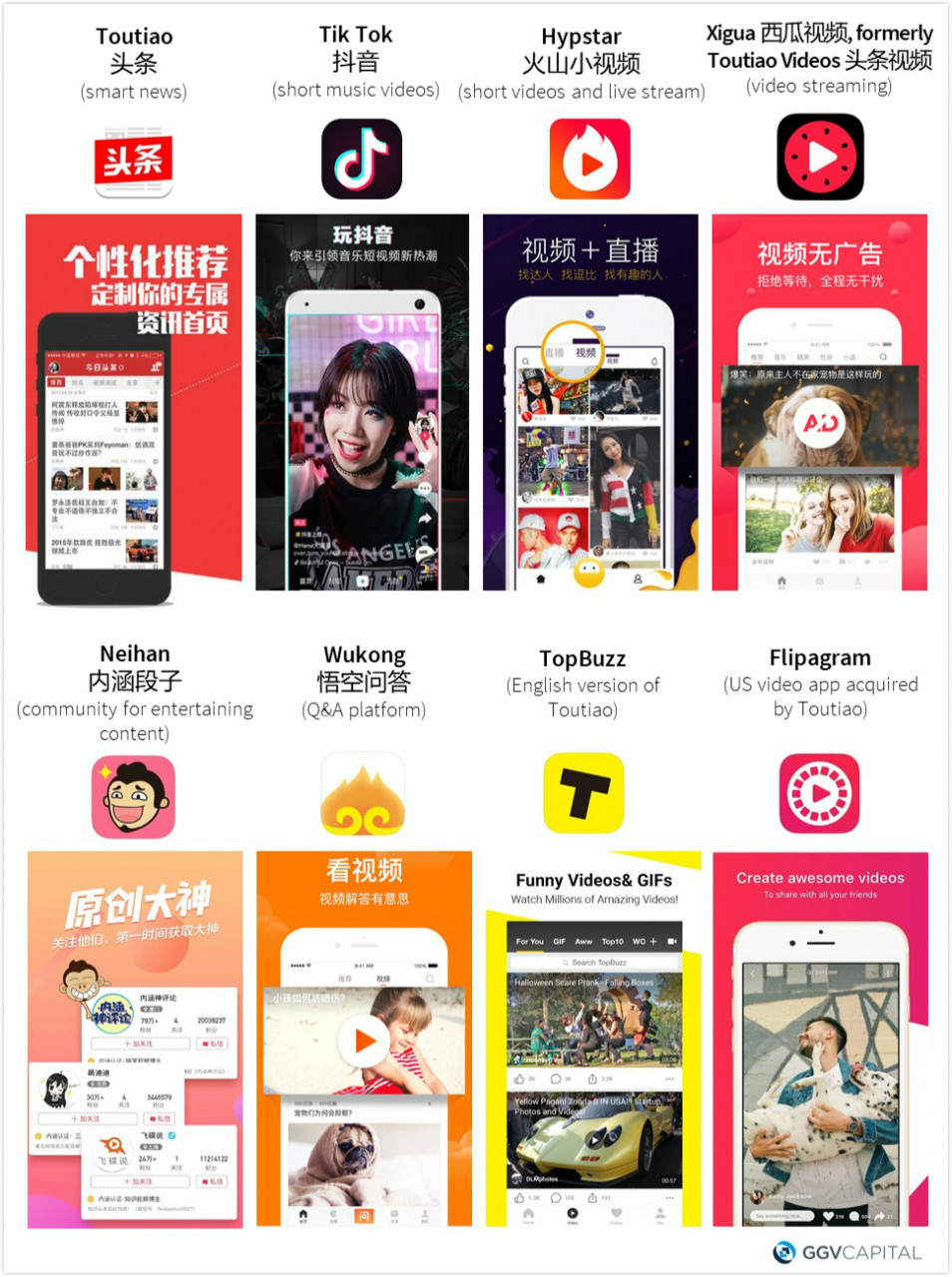 Jinri Toutiao's eight apps
Image credit: TechNode
Jinri Toutiao's rapid expansion, although expensive, has attracted advertisers that have contributed to the $2.5 billion USD in app revenue during the 2017 fiscal year.
The company has been doing quite well and seem like a typical tech company. That was until they gained widespread media attention due to their seemingly unorthodox recruitment policies, and huge pay packages used to lure top tech talent within China to their mobile app.
During his interview with the Sydney Morning Herald, Yiming said "our philosophy is to pay the top of the market to get the best."
He went on to say, "unlimited salary for unlimited talent." To the tune of $3 million.
That has left people wondering whether the ambitious recruitment technique will bear any fruit for the company in the future.
His "unlimited salary for unlimited talent" statement may seem odd to individuals outside the tech industry, but individuals within the tech sector are not surprised by that seeming outlandish statement.
Why Technology Companies Are Luring Top Talent with High Pay Packages
With a lack of qualified candidates to fill job vacancies, the technology sector's demand for labor exceeds its supply. (This gap is widest in the fairly recent Artificial Intelligence industry.)
Tencent estimates that there are 300,000 AI engineers worldwide while the market demand is in the millions. The bottleneck appears to be within the education sector, as the recent boom in AI is a completely new phenomenon.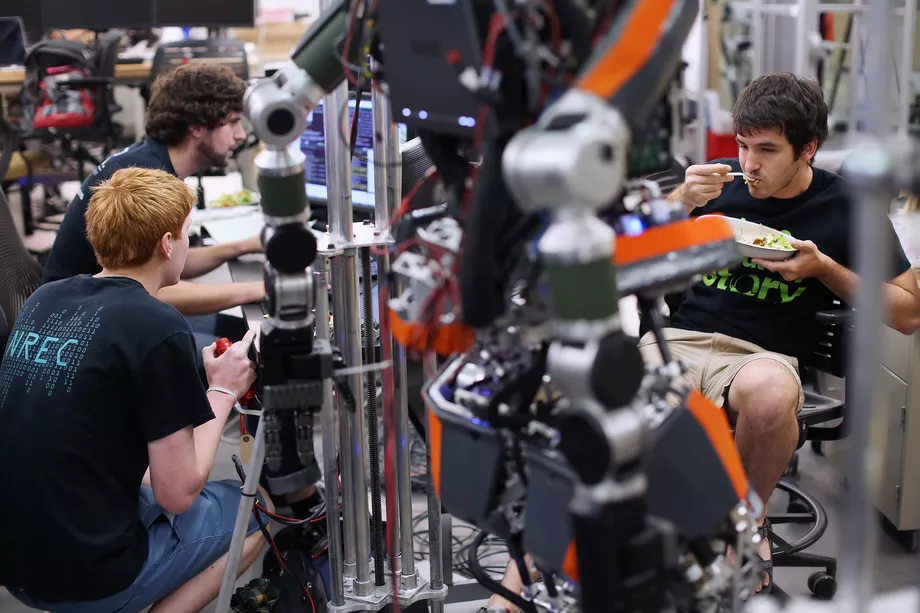 Image credit: The Verge
The education sector has just begun to adapt to the recent changes and are now focusing on producing the talent needed to fill the new job vacancies.
Companies might have to wait a few years for the supply of candidates to start catching up with demand. Companies like Google and Facebook are taking matters into their own hands by offering their employees AI technique classes.
The gap between supply and demand has also placed huge pressure on wages of AI engineers, with candidates with a few years' experience earning a base salary of $300,000 to $500,000 (usually a mixture of cash and stock), to millions being shelled out to recruit the cream of the crop.
The high demand and low supply labor ratio has also forced tech firms to hire candidates that do not meet all their requirements, in order to meet the firm's development goals.
That also means that qualified employees are sometimes expected to outperform to help their employers reach their development targets, leading to a high turnover rate within the industry. Problems like burnout become commonplace, leading to decreasing employee retention rates.
The problem is compounded for startup firms (who usually tempt qualified candidates with an ownership stake within the company), because they lack the deep pockets of their more established counterparts.
With a limited talent pool, cold calling has become the main recruitment method amongst HR departments as they seek to tempt talented individuals to leave their current employers and join their team.
A perfect example of this was when corporate tech giants like Apple, Adobe, Google, Intel, Intuit, Pixar, Lucasfilm and eBay agreed to stop cold calling talented personnel within their organizations between 2005 and 2009.
Their desire to retain their talented employees lead them to engage in illegal gentlemen's agreements. That consequently lead to a costly lawsuit settlement (of $415 million USD) for Apple, Adobe Intel and Google. The other tech firms settled at $20 million USD.
Top US firms have had to scavenge internationally for AI engineers in an attempt to fill some vacancies.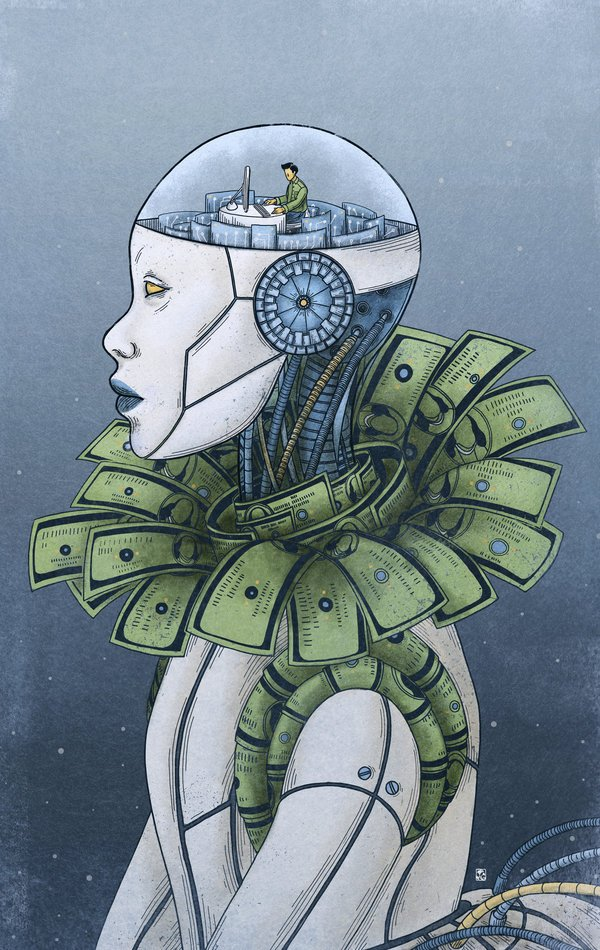 Image credit: The New York Times
They have turned to Canada, UK and China in search of talented employees, further creating upward pressure on wages on an international level. A prime example of that pressure is ByteDance Technology.
Technology Firms Hire Top Talent to Capture Greater Market Share
Not only are qualified employees hard to find, but startups are forced to hire as many employees as they can in order to capture as much market share as possible. (A high market share convinces venture capital firms to invest in them over their competitors.)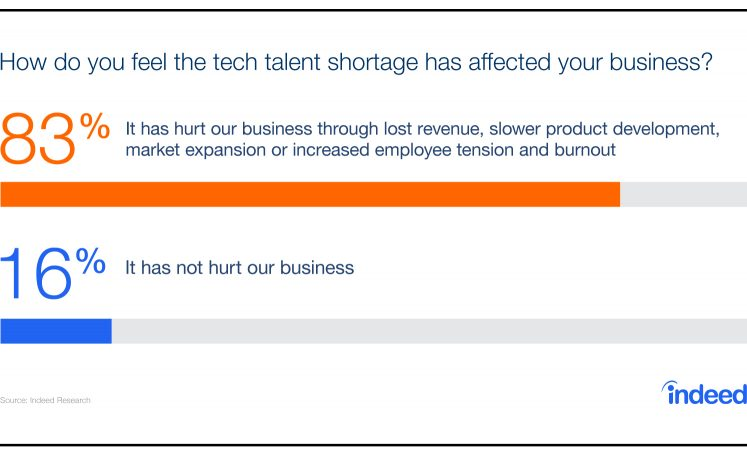 Image credit: Indeed
It becomes an endless race to raise enough funds from investors in order to hire the required talent and marketing team before their competition do.
That is especially important when a company is the first to dive into a new market, as they have to prove that the market is a viable area of investment.
Their success will attract larger companies who will either attempt to outspend them, steal their most talented employees with huge pay packages, or buy their startup (if it is already well funded and filled with hard-to-acquire talent). All in an effort to gain market share.
Additionally, the more talented a company's workforce is, the harder it is to compete with. And if they are well paid, the harder it is for larger corporations to steal them and make them a competitor.
This cycle has seen the emergence of so called unicorn companies – startups that are valued at $1 billion USD and over. Think Uber and Airbnb. (2 out of 5 of the most valuable unicorns are Chinese companies).
Some unicorn companies are riddled with debt due to their rapid expansion to acquire market share. They have highly talented employees but barely make any profit, despite having a large number of active users on their platforms.
Venture capital firms seem to be more than happy to continue shelling out millions of dollars to further fuel their growth – just to force larger companies from competing and seeking a buy out if they want to enter the space.
With ByteDance Technology's case, in particular, we have to look at the nature of venture capital funding in China.
Venture Capital funding in the China's technology sector has increased greatly over the years and it's now expected to be around $50 billion per year and climbing.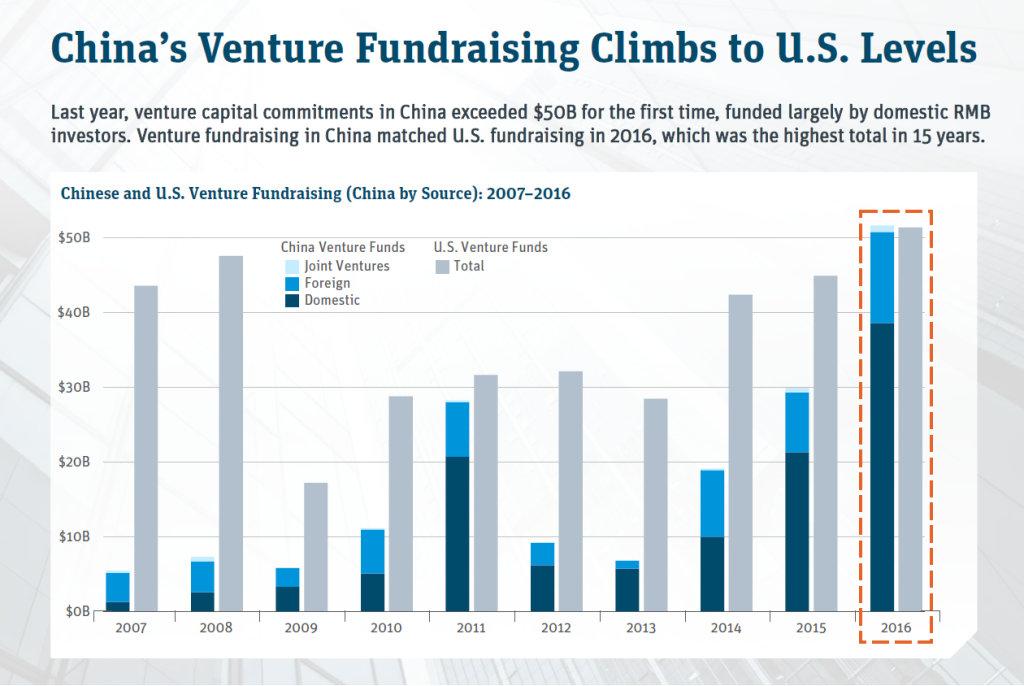 Image credit: VentureBeat
That has contributed to the upward pressure placed on wages, as more firms are provided with the required capital to seek out the best engineers. Knowing this, it is no surprise that ByteDance Technology is splashing a lot of cash in their efforts to gain a competitive advantage in the tech space in China, and globally.
Why ByteDance Technology is Paying Top Talent $3 Million a Year
They can afford to hoard top talent; and attain staff with the required skill sets to meet their development goals.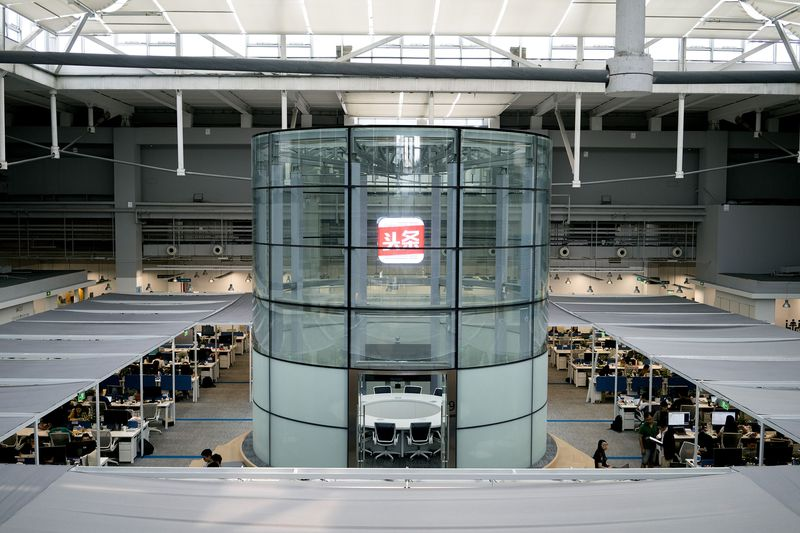 ByteDance office in Beijing, China
Image credit: Bloomberg
With backers like SIG China, Yuri Milber, Sequoia Capital, General Atlantic and China Construction Bank, ByteDance Technology has managed to lure top talent with the caliber of Ma Weiying (Microsoft Research Asia's managing director) and Liu Zhen (former senior executive at Uber China).
Top performers in the company are able to make an annual salary of $1 million, plus a yearly bonus, with the possibility of total compensation reaching in excess of $3 million.
Zhang claims ByteDance Technology's staff acquisition is necessary for the completion of dozens of other new apps they are working on. They indeed have no intention of sitting still in a rapidly evolving technological sector, in which innovation is key to survival.
With no alliance established between the big three Chinese internet firms (Alibaba Group Holding Ltd, Tencent and Baidu), ByteDance Technology is set to face competition in the news sector as all three have begun development of their own news apps.
Furthermore, the firm was subject to complaints from fellow media companies, who claimed that Jinri Toutiao was pulling stories they owned and hosting it on ByteDance Technology servers without crediting or providing links to the original owners' sites.
In response to those complaints, ByteDance Technology has entered into revenue sharing deals with websites they source information from. They have also reached out to the general public to produce content for the app, for a fee.
This has enabled regular folk to make money as content creators on the site. For example, Cao Huan from China's Southwestern Guizhou Province manages to make 40,000 yuan ($6,000 USD) a month mainly from Jinri Toutiao. He produces three to five minute videos about rural life in China, with the help of his brother.
ByteDance Technology's ambitious (and aggressive) approach to recruiting staff extends to their acquisition of other companies. They recently acquired a rival news aggregator, News Republic from Cheetah Mobile (for $86 million USD), Flipagram (a video app), DailyHunt (Indian media aggregator) and Musical.ly (for an estimated $800 million USD).
Wrapping Up
Companies have gone beyond offering monetary gain to attract employees, with some offering countless benefits to improve their employees' lives.
You would not expect companies to offer concierge services, on-staff chefs, laundry services, car detailing, game rooms, free transportation, and fewer working hours as part of their contracts; but these type of offers are becoming common in the technology space.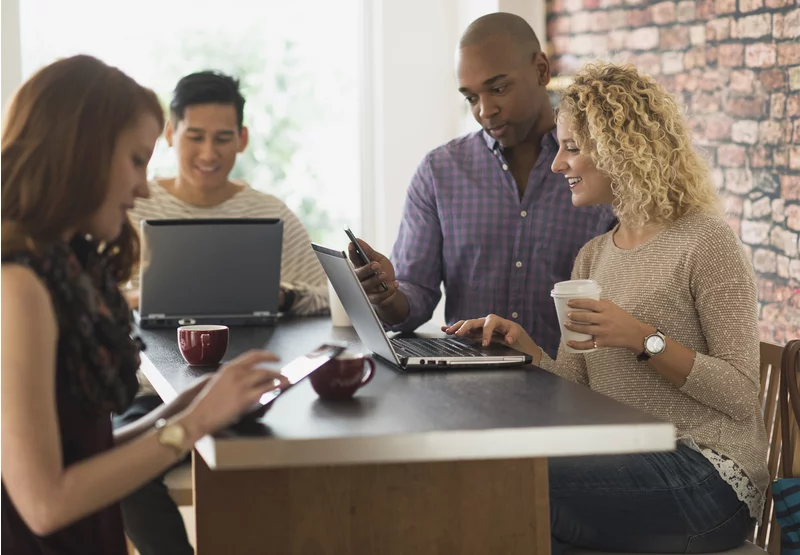 Image credit: Fortune
Startups in particular are steering away from the traditional corporate environment and creating a new, and more relaxed, feel where all employees feel valued. Of all perks, equity in the company is usually the most valued one.
That is because not only does it tie the company's success with that of their employees', but it also creates an ownership culture that makes employees personally invested in the company's growth and success (their hard work will dictate what they'll earn if the company becomes successful).
We will likely see more companies, particularly tech firms, offering higher pay packages and unusual employee benefits. Stay tuned.